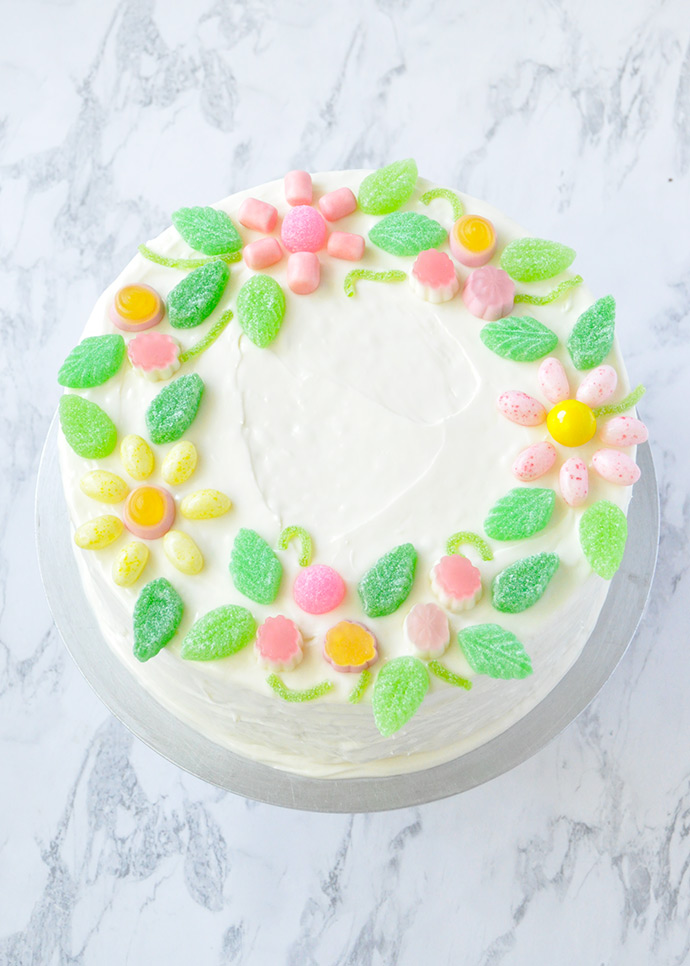 Raise your hand if you have an ever-growing collection of cute candy! When we spotted these pastel yogurt gummies at the dollar store recently, we obviously had to grab a couple bags. Today we're turning them, and a few other candies, into this summery floral wreath cake! It is SO much fun to arrange the candies to make this sweet cake – plus, if you've got a batch of cupcakes you can so easily top them with matching candy flowers!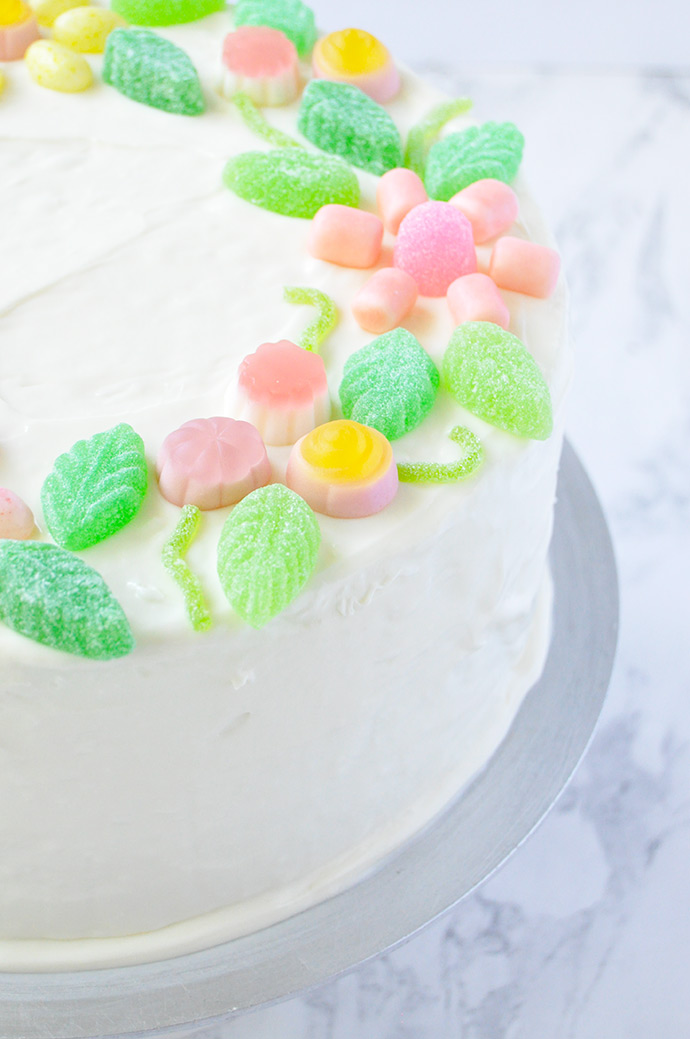 One thing that we think really adds to the cake is the variety of leaves. We actually gathered three different packages of mint leaves from different stores and brands. When looking at them individually, you would swear they're the same, but when grouped together like this the slight variety in color and shape is absolutely perfect.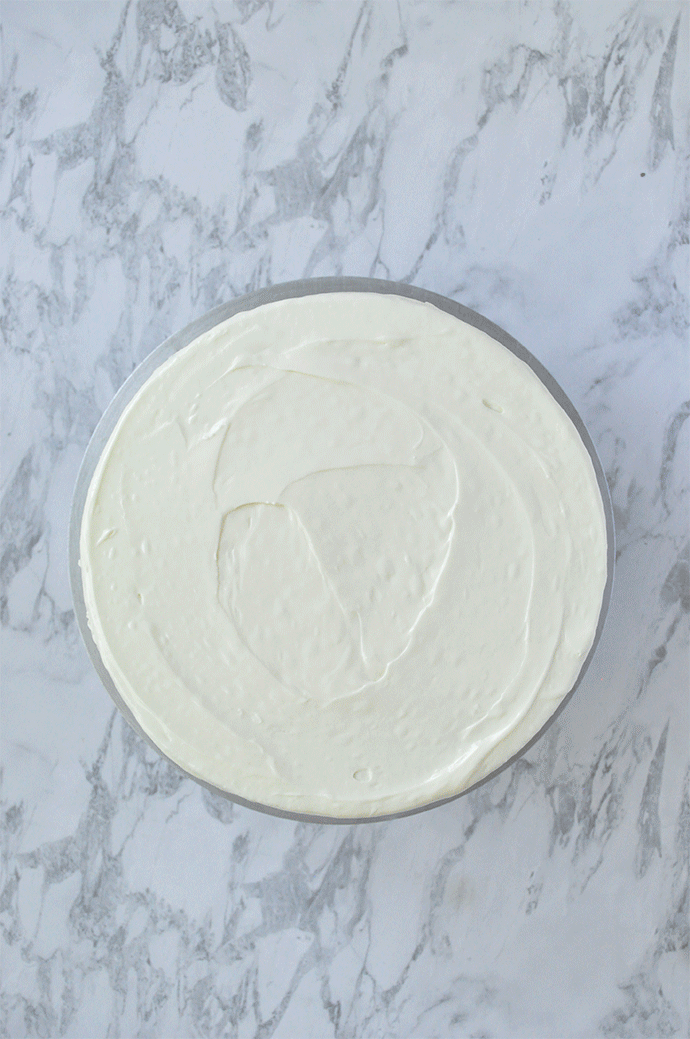 We also used a few sour candy ropes as stems – these ones came in a multi-colored pack from Haribo but we just used green. Cut them as needed and use them to fill some of the smaller gaps that leaves can't fill.
To make your own floral gummy cake, it's actually very simple! Get out all the candy you'd like to use and decide on your color palette. We found it best to place the larger flowers first (using separate candies as the centers and petals) and then adding the solo mini flowers after in small groupings. Then just add on your leaves to make it look like a wreath, along with the sour candy ropes too. Voila! Super fun and honestly it only takes about 5 or 10 minutes to assemble.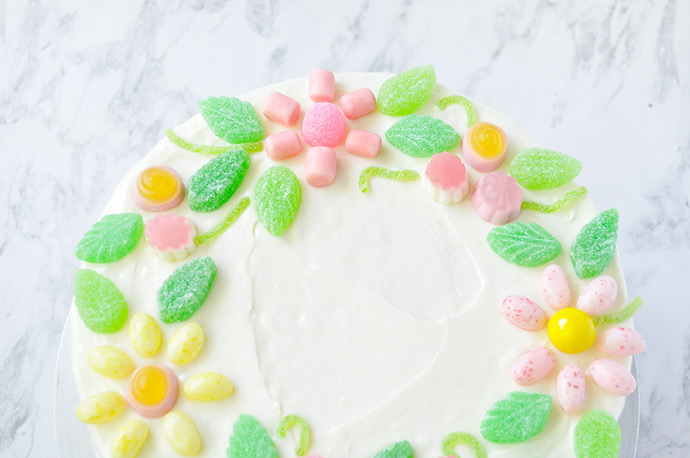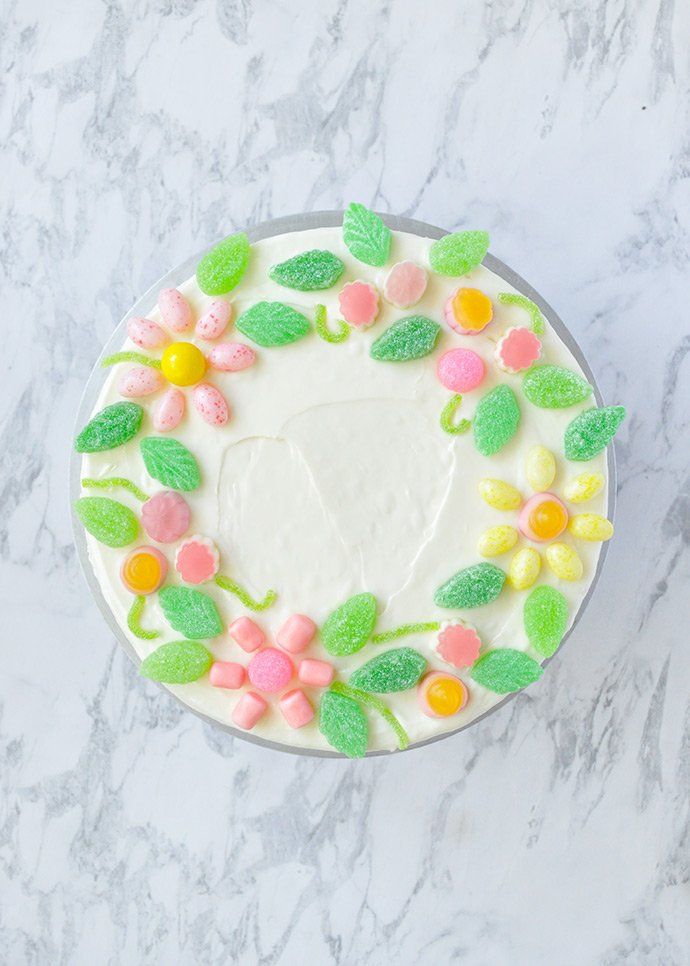 Of course, you can pick whichever colored candies you'd like and customize it completely! No matter what you choose, we're sure your gummy covered cake will be delicious!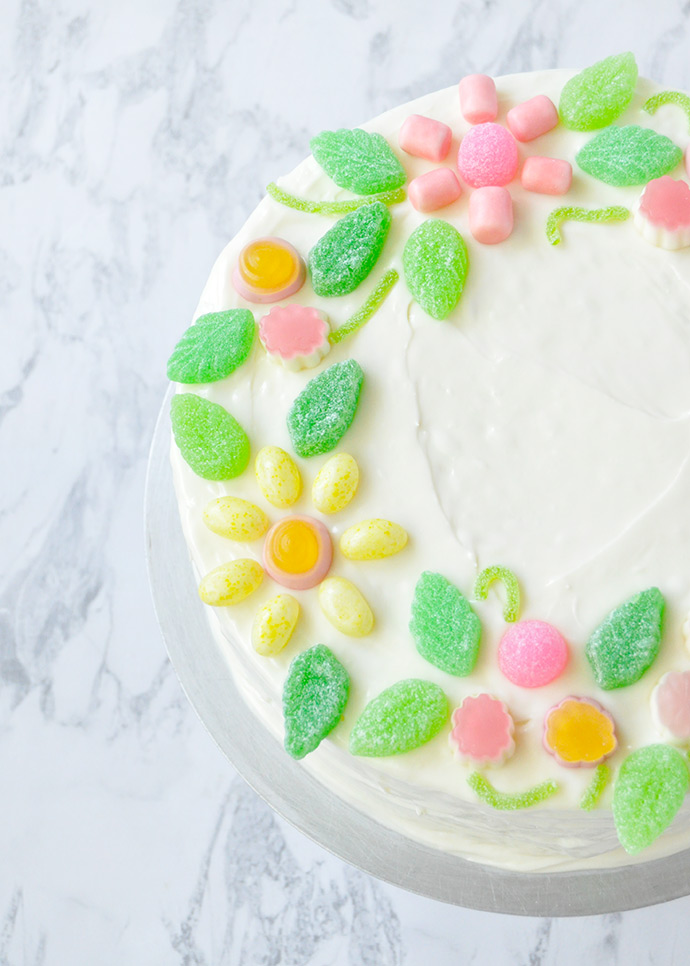 Enjoy!!