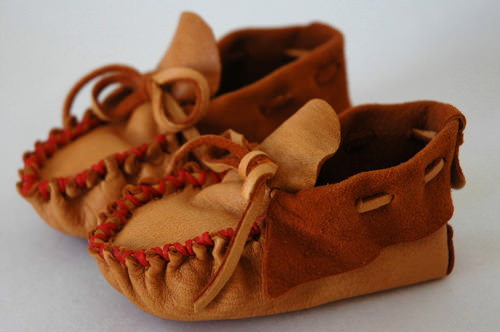 I'm totally in love with these hand-stitched quilts and children's moccasins by Folk Fibers. The pieces are all handmade in Austin, Texas, by Savannah College of Art & Design graduate Maura Grace Ambrose, who spent several years working in preschools and organic farms prior to starting opening up shop.
A few favorites…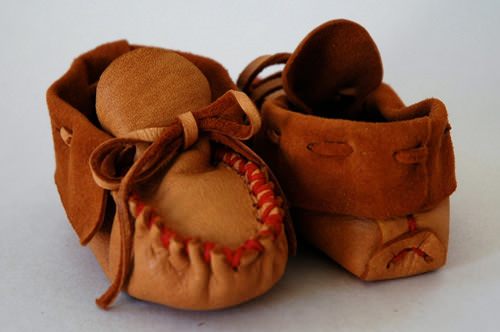 Children's Deerskin Moccasins
available here for $62
Deerskin moccasins hand-cut and assembled with red saddle-stitching coated in pure beeswax. Gorgeous!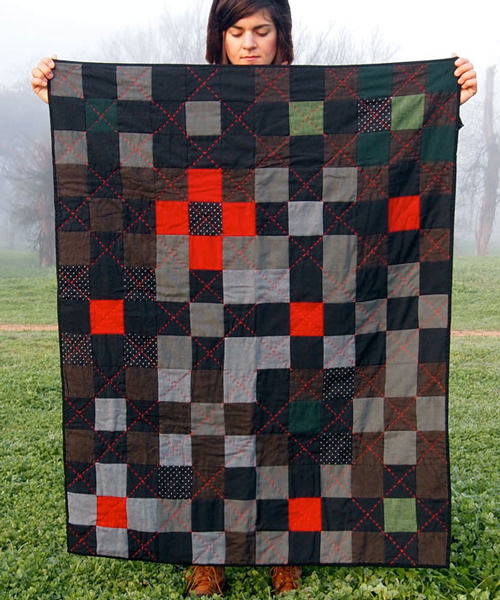 Alabama Quilt
available here for $650
Fine dress wool and cottons, entirely hand-quilted with pure cotton Japanese Sashiko thread. The red cross stitches represent the Heart of Dixie where traditions and legacies of the Antebellum South live strongly.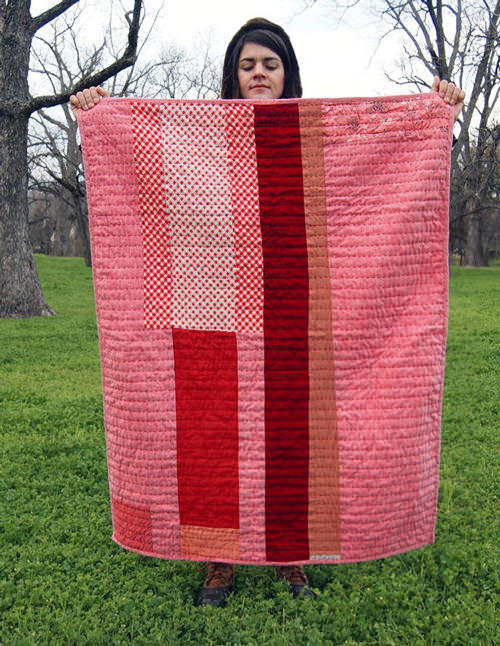 Colorado Quilt
available here for $650
Vintage wool, linen, and cotton fabrics designed with a fun painterly approach, combining subtle peach hues with bright and contrasting reds. Simply beautiful!