This post is sponsored by Folger and Silk.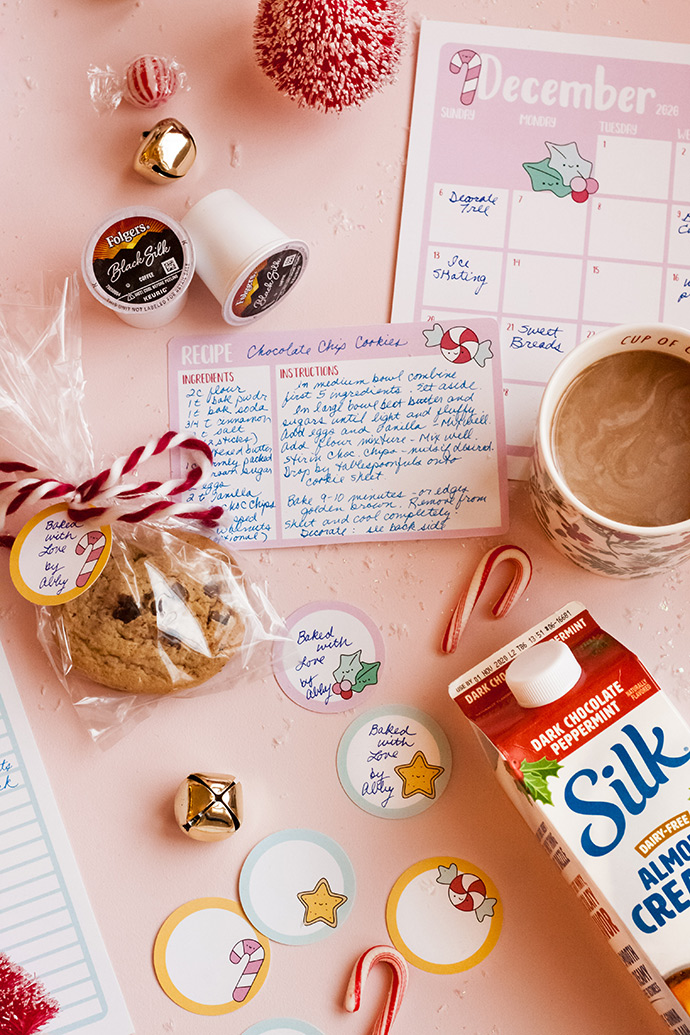 'Tis the season to get cozy! Have you started thinking about your holiday baking yet? We always have big plans to make everything (chocolate chip cookies, gingerbread, sugar cookies, fudge you name it!) but sometimes life gets busy and we don't always get to quite everything we had hoped to. Enter these adorably festive printables! Planning out your holiday baking has never been cuter with these calendars, blank lists, recipe cards, and tags.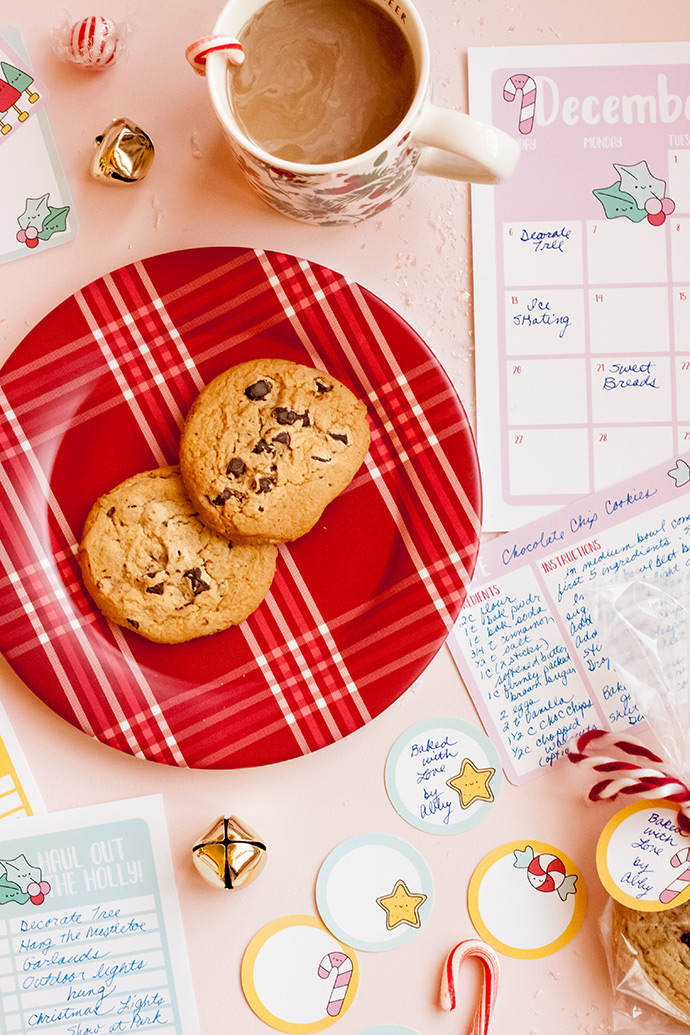 To really get into the holiday spirit, we made a whole day of it and cozied up with a big mug of Folgers Black Silk® K-Cup® pods topped with Silk® Dark Chocolate Peppermint Creamer – the combination is so festive and makes us feel like we're having a special treat at our local coffee shop but we're wearing holiday pajamas in our kitchen! Mug in hand, we printed out the whole matching set and got to planning.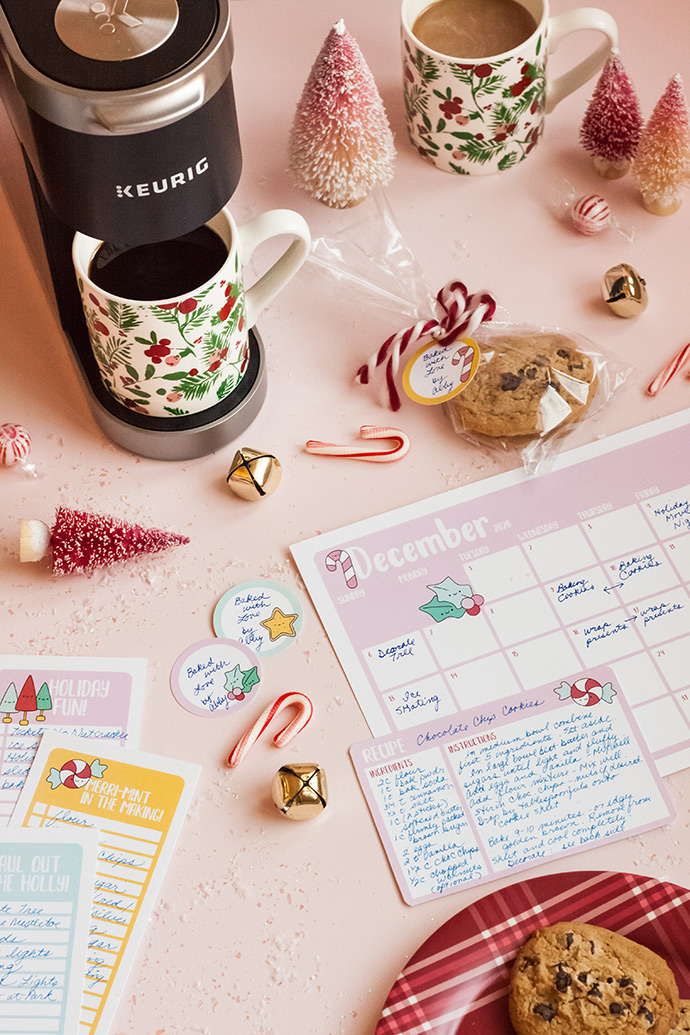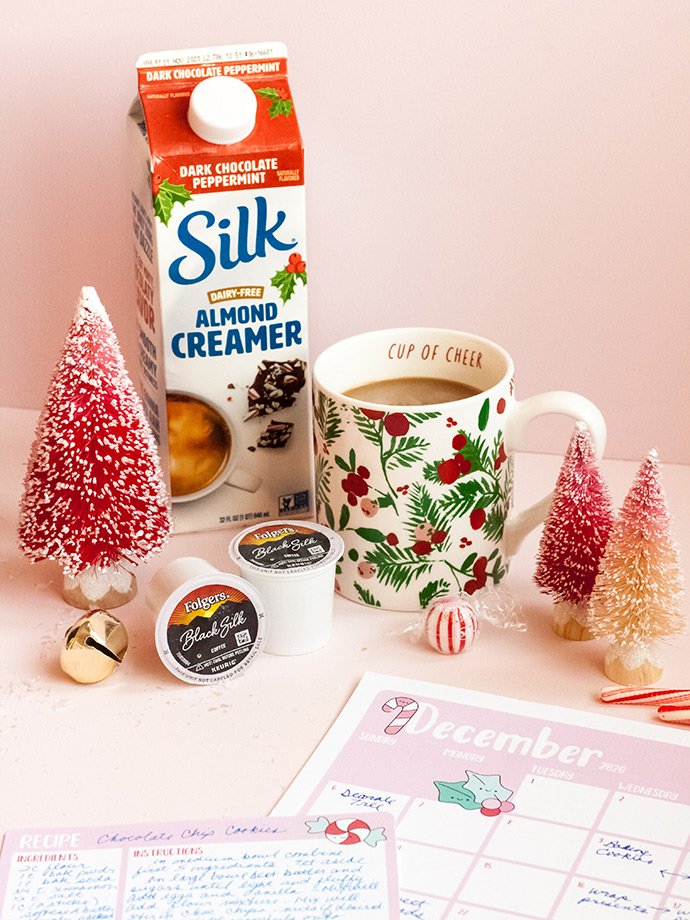 If you're anything like us, your family calendar that's up in the kitchen fills up quickly with appointments, important dates for kids' school happenings, birthdays, and reminders. Instead of trying to squeeze in notes on what baking we'll be doing when, we're using these festive November and December calendars instead solely for the holidays. Whenever we can, we like to bake a few batches of cookies and treats in the lead up to the holidays and then store them in the freezer until we've got everything ready. Then we pick a day in mid-December and make it a family affair. The kids help make a big pancake breakfast (more coffee, please!) and then we spend the day divvying up the goodies into boxes, bags, and cookie tins for all our friends and family!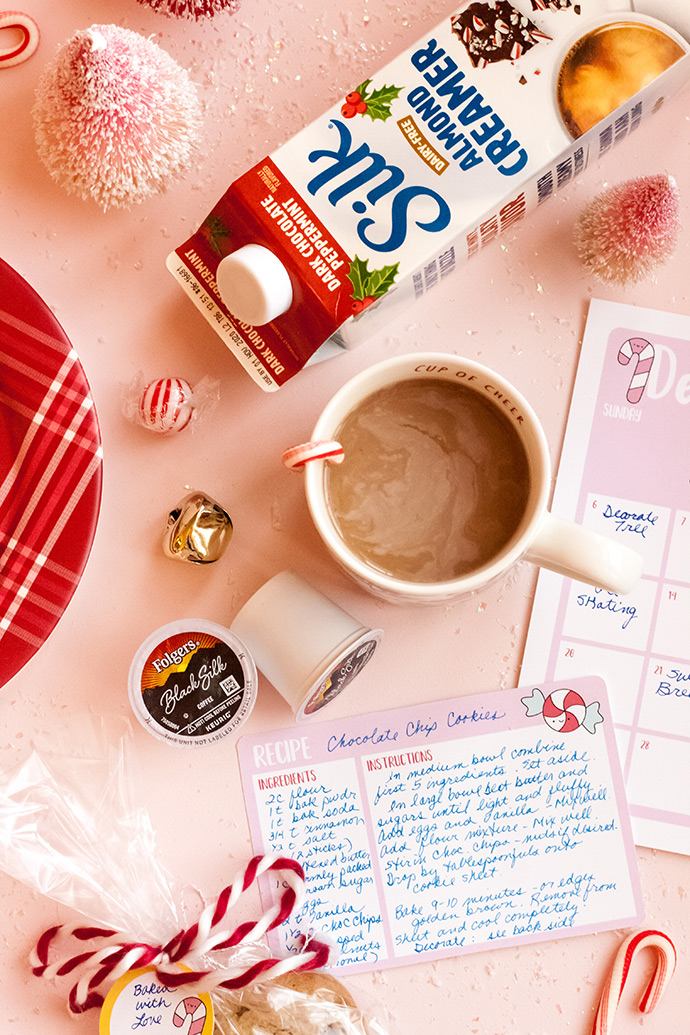 Some years when we haven't been quite as prepared, we end up baking a lot more all at once. It always works out just fine and we'll never complain about spending time making cookies in the kitchen, but we've found that when we space things out a bit more we're able to slow down and enjoy the whole process. This year especially, we are really looking forward to taking things slowly and savoring every moment we have together getting ready for the holidays.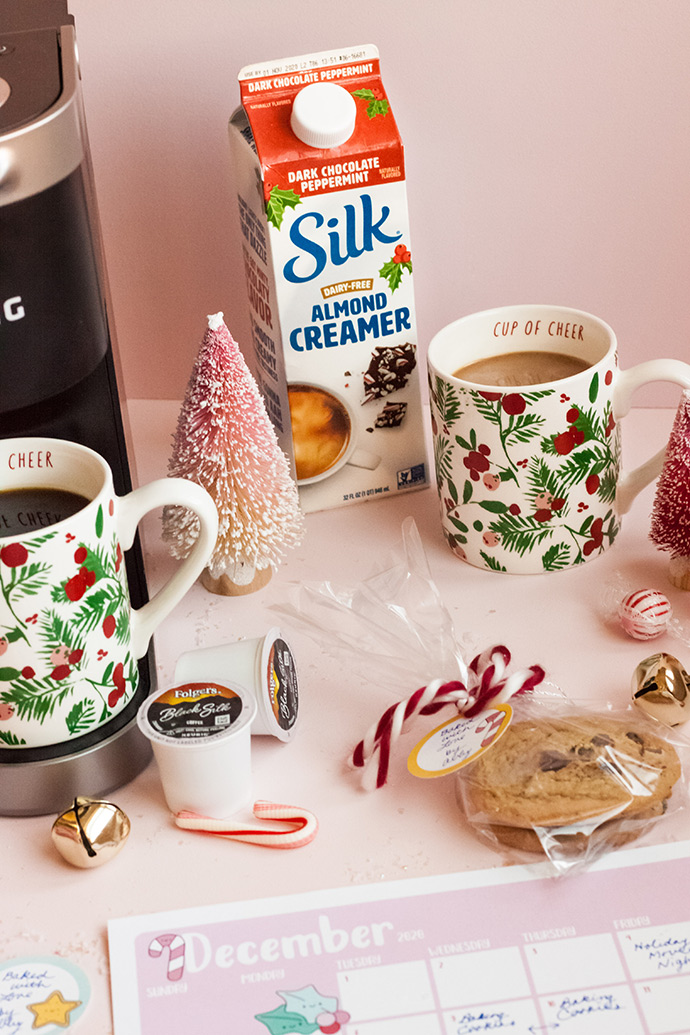 The kids love helping out with the baking and cookie decorating, and we also have them write the labels for all the treats too so that everyone knows exactly what's what. The planning stages of listing all the ingredients we need and when we'll be baking each recipe is something we do when the kids are busy with other things. We've really come to enjoy this little window of alone time during what can be such a busy time of year. Instead of feeling stressed about how we'll get everything done, we're choosing to spend time thoughtfully planning everything out and slowing down with a cup of Folgers® and Silk® Dark Chocolate Peppermint creamer – and perhaps a few cookies too! – by our side.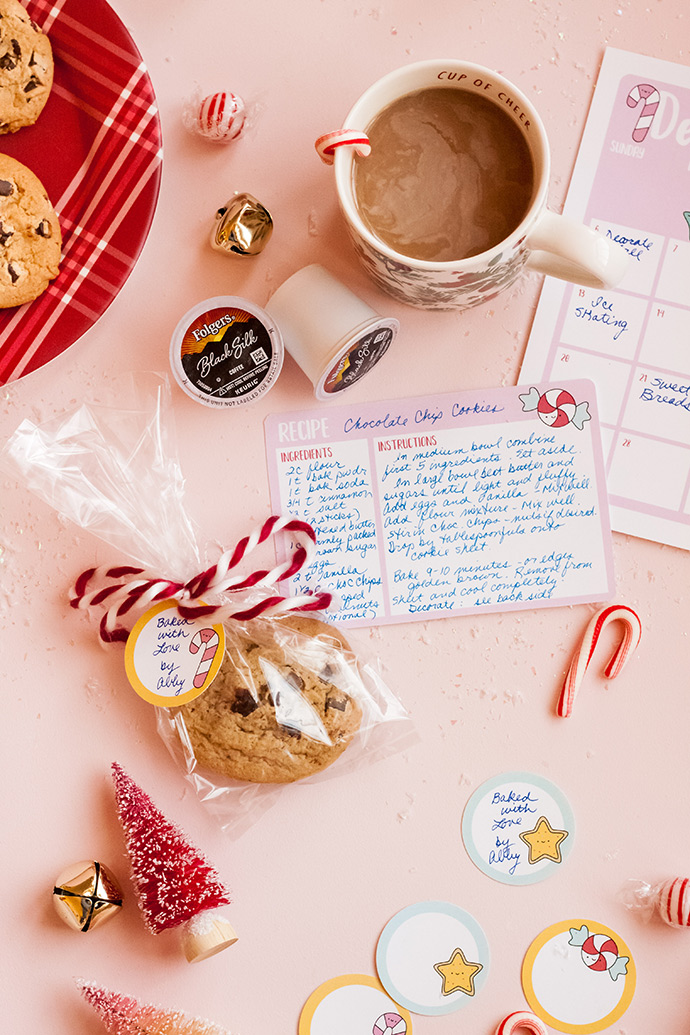 On our last trip to Target, not only did we pick up coffee and creamer but we also stocked up on a few staples that we know we'll be using for holiday baking. That's where these printable blank lists come in really handy – they're perfect for grocery lists of course, but also for master lists of favorite recipes, new recipes you want to try this year, and people you'll be giving cookie tins to this holiday season.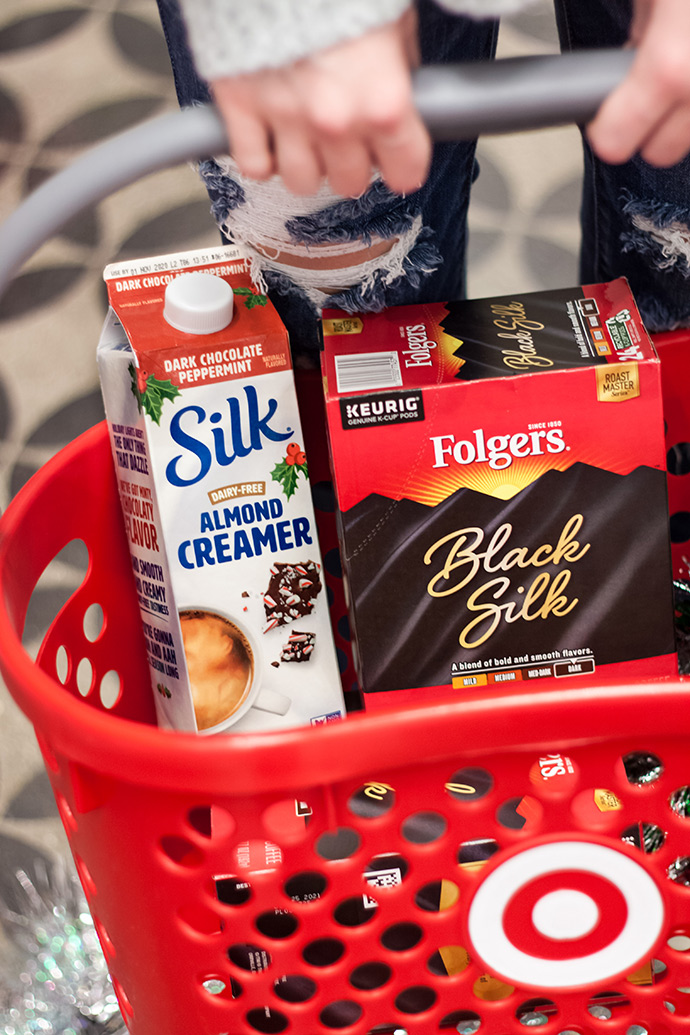 How are you planning on slowing down and embracing the holiday season with your family this year? Get the free printable calendars, recipe cards, lists, and tags below and start your holiday cookie planning just like we did – at the kitchen table in your pajamas with a big warm mug of festive coffee!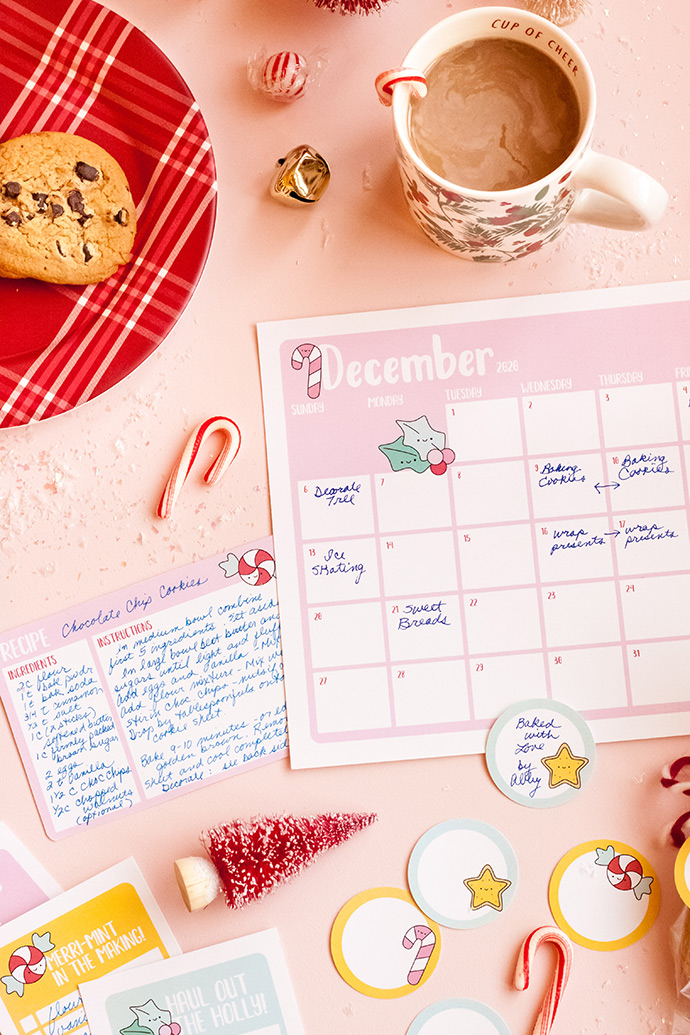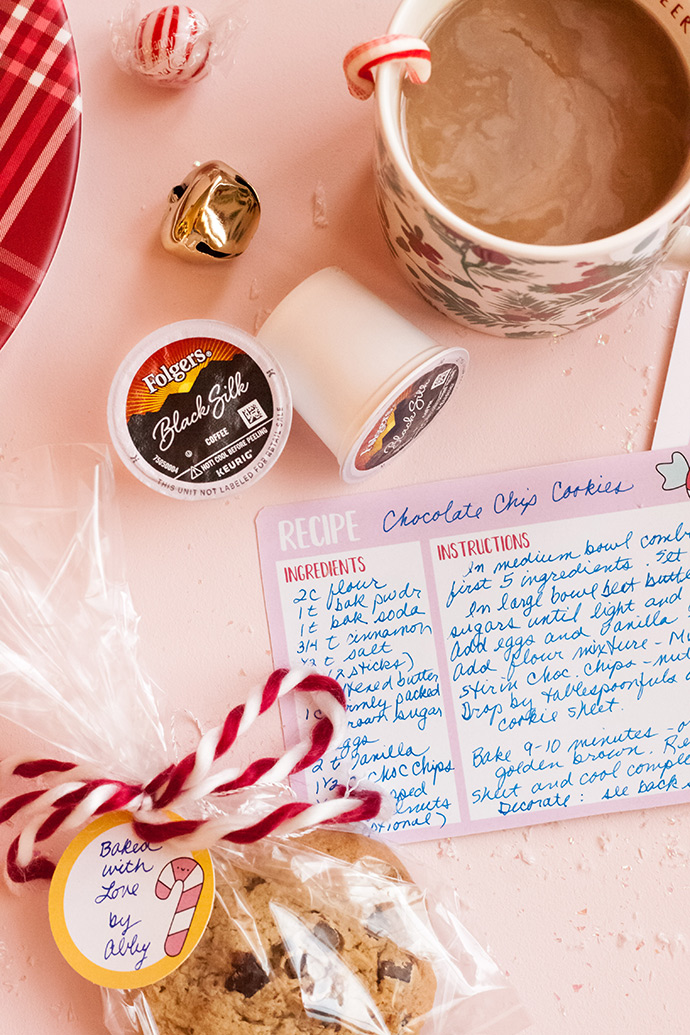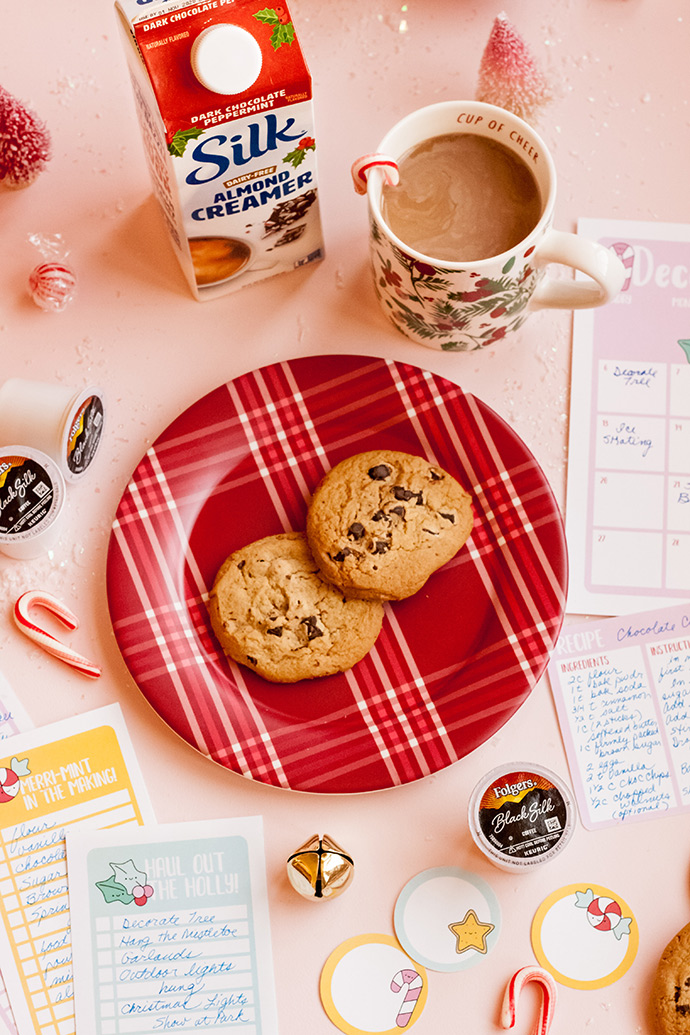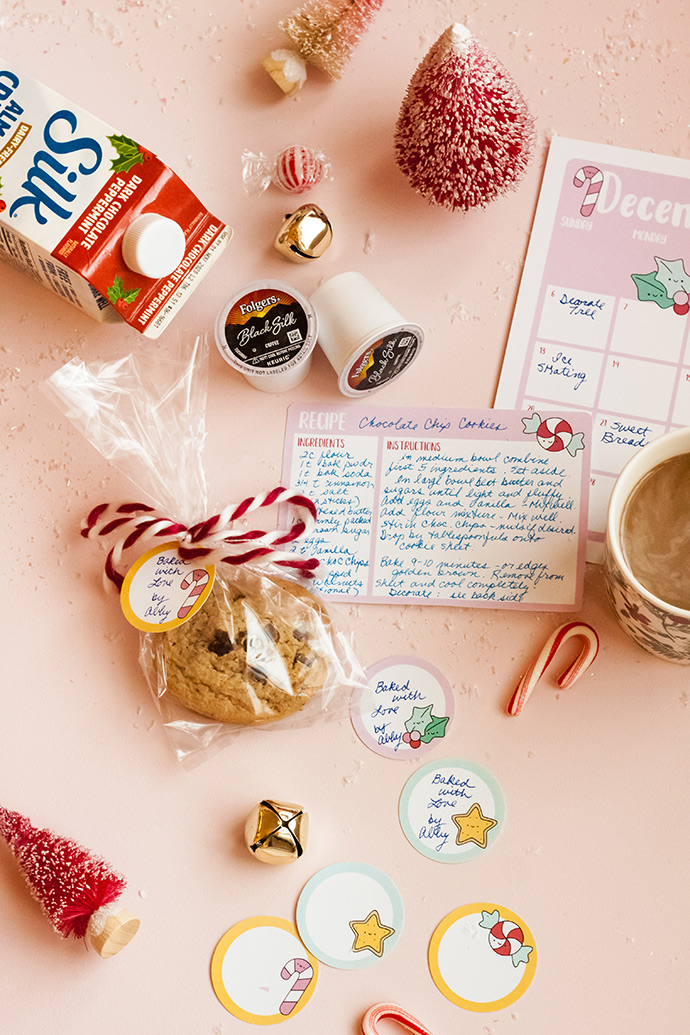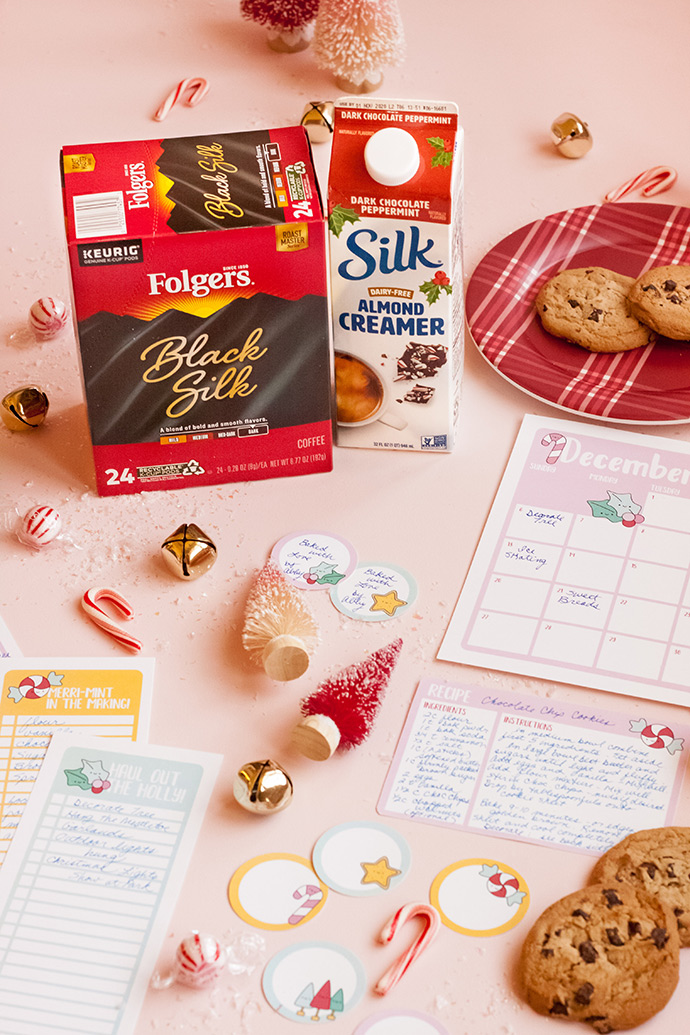 Happy holidays!!