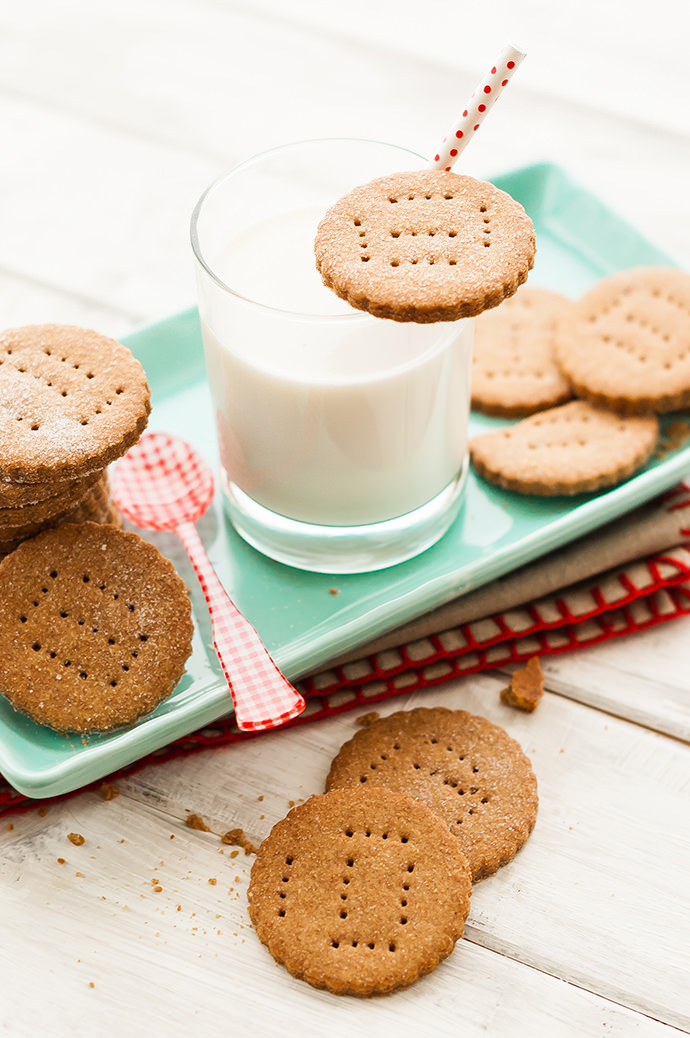 The last homemade treat I made for my kids were these graham crackers. When baby #4 joined our family, the steady supply of baked goods coming from my kitchen came to a bit of a halt. Luckily for me, we still have a stash of these crispy, cinnamon scented graham crackers in our pantry (because they keep so well). Due to their crisp nature, they stay good for several weeks, as opposed to several days.
Delicious on their own, you can also dip them in milk or chocolate, use them to make S'mores, or even grind them down into a graham cracker crust for pie!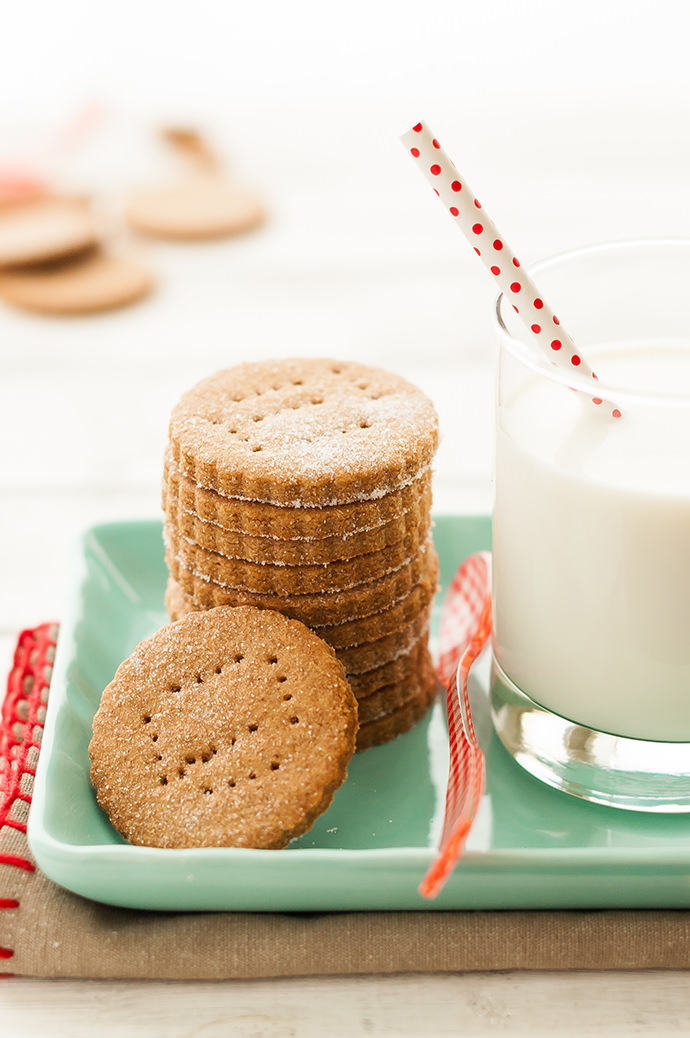 (Makes 24-30 cookies)
3/4 cup all purpose flour
1 3/4 cup graham flour (whole wheat flour)
1/4 cup sugar
1/2 teaspoon salt
1 teaspoon baking powder
3/4 teaspoon cinnamon
1 stick (8 tablespoons) butter (cold, cut into small pieces)
2 tablespoons honey
1 tablespoon molasses
3 tablespoons water
Additional sugar, for sprinkling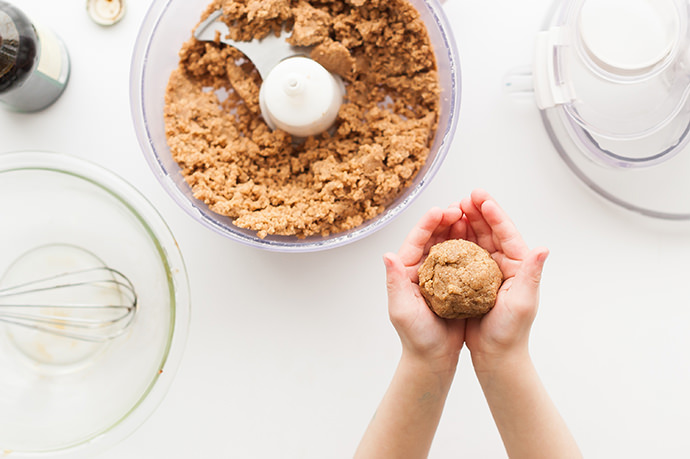 Step 1
Pour the flours, sugar, salt, baking powder, and cinnamon into the bowl of a food processor and blend together. With the processor running on a low speed, add the butter, one piece at a time, until the mixture resembles small crumbs.
In a separate small bowl, mix together the water, honey, and molasses. Add it to the food processor and process until the mixture forms a soft dough. Gather the dough into the shape of a ball.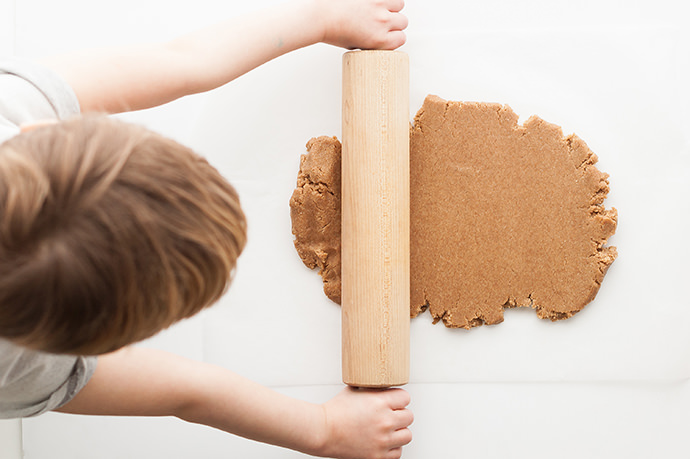 Step 2
Roll out the dough on a sheet of waxed paper to a thickness of about 1/8 of an inch. Try to keep the dough at an even thickness so that the cookies will bake evenly. Place the rolled dough on a baking sheet and refrigerate for about 45 minutes.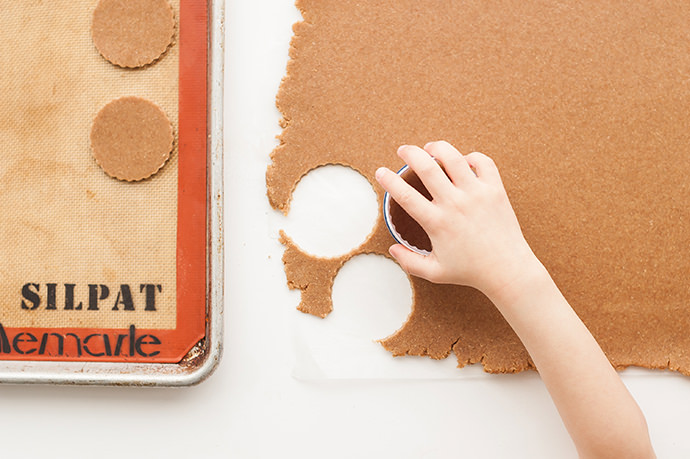 Step 3
Preheat the oven to 350 degrees. When the dough is completely chilled, remove from the fridge. Use a cookie cutter to cut out circles, or any shape of dough you'd like, and place them on a parchment-lined baking sheet.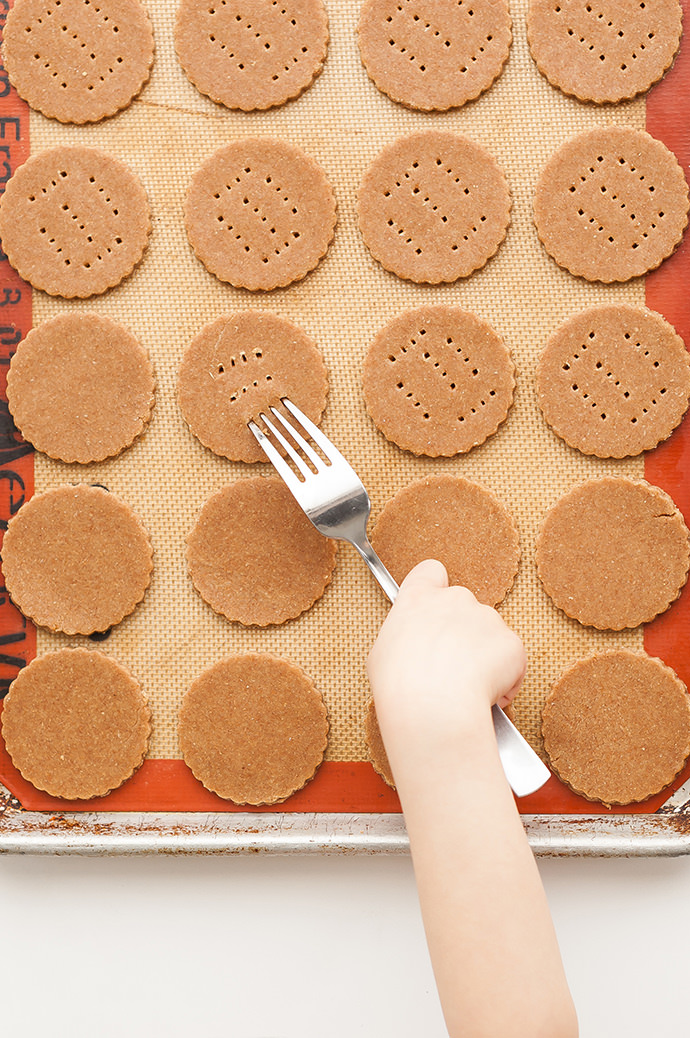 Step 4
Use the tines of a fork to punch holes into each cookie. Sprinkle the top of the cookies with a layer of sugar. Bake in the preheated oven for about 15 minutes, or until golden brown on the edges. Let them sit on the baking sheet for 5 minutes before removing them, then cool completely on a wire rack. Store in an airtight container.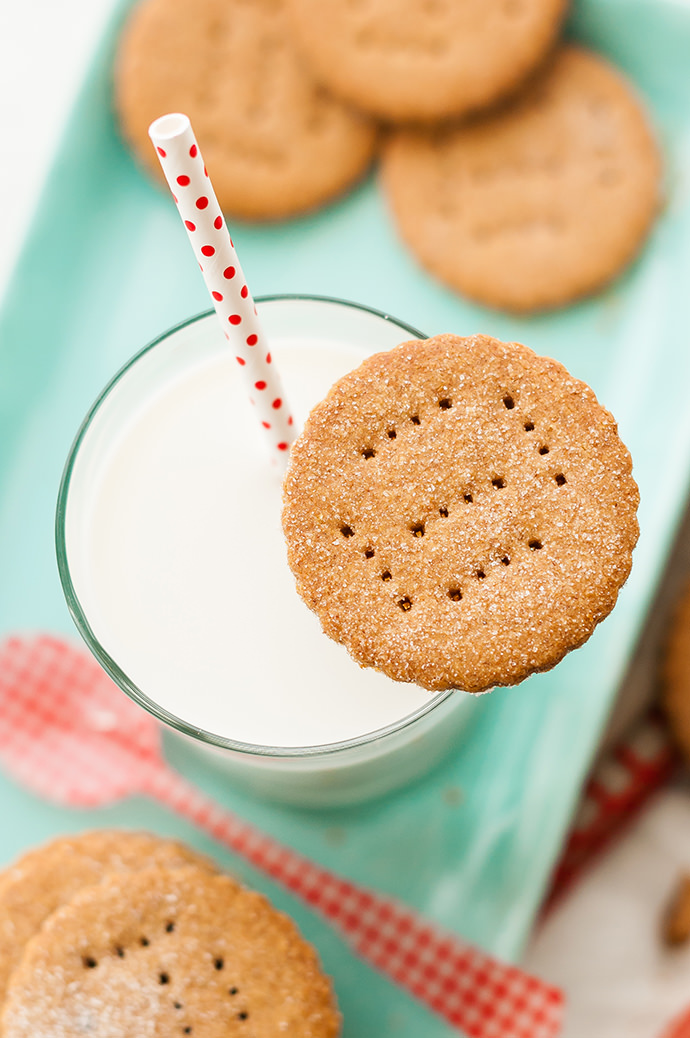 The beauty of these cookies is that they keep for several weeks – and it doesn't hurt that they're delicious :)
Enjoy!