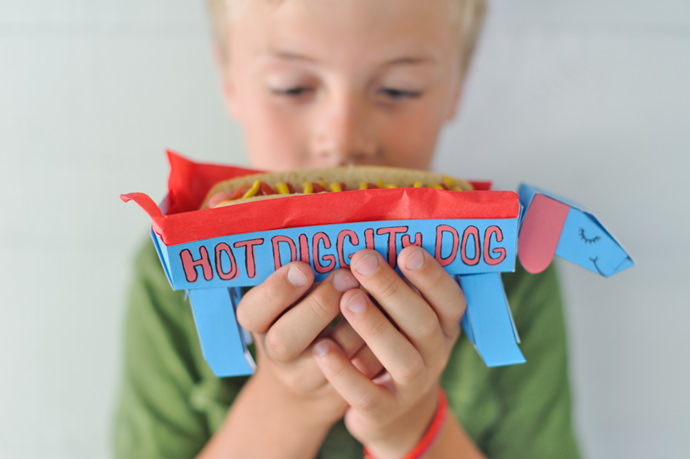 Here's a question for you: how do you take every kid's favorite food and make it even more exciting? DIY Weiner Dogs…duh! Like all moms, I'm always looking for ways to take kid-friendly foods and give them a healthy spin. When French's® Mustard sent us a care package with their signature 100% Natural Yellow Mustard inside I saw an awesome opportunity to turn one of my kids' favorite lunch time foods into a crazy fun DIY.
Tip: Scroll to the bottom to learn how to win your very own French's® care package.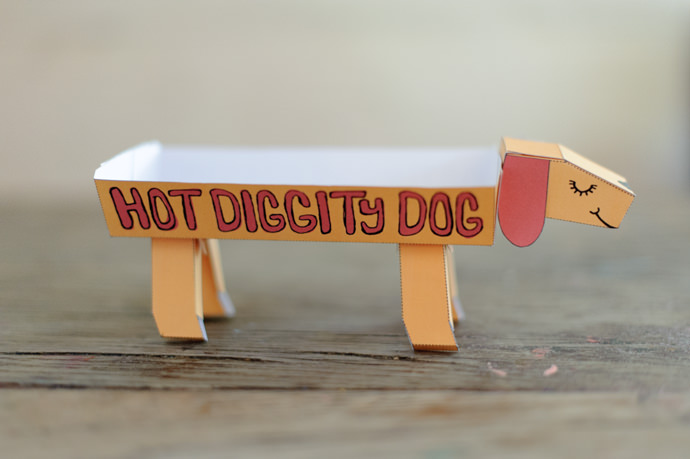 We took on this DIY Weiner Dog craft project for a fun, family afternoon activity, but just imagine how cute this would be for a birthday party or family cook out. I figure your kids are going to play with their food anyway, so why not turn it into a creative game and let their imaginations run wild!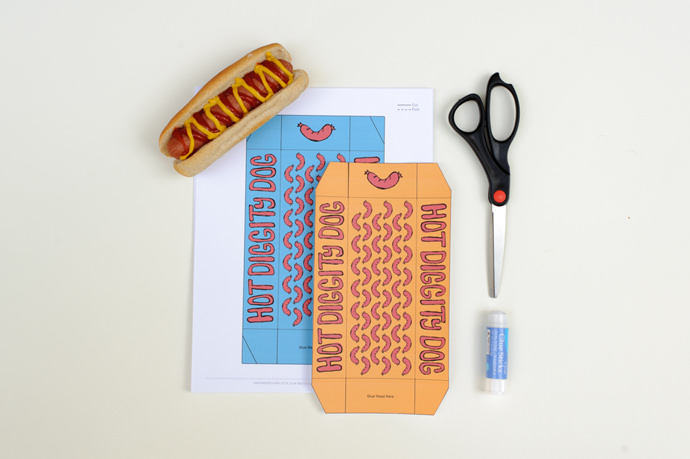 What You Need
8.5 x 11 Card Stock
Craft Knife or Scissors
Glue Stick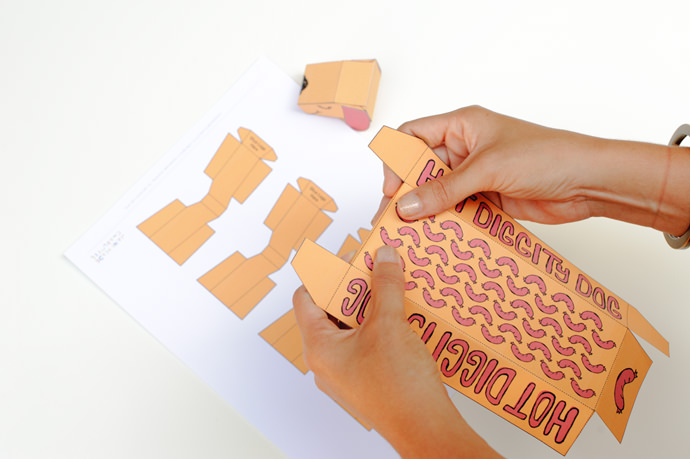 Instructions
Step 1: Download and print the Weiner Dog Tray Printable.
Step 2: Cut out and assemble each piece (head, tray and legs) by folding along the dotted lines and gluing all of the tabs.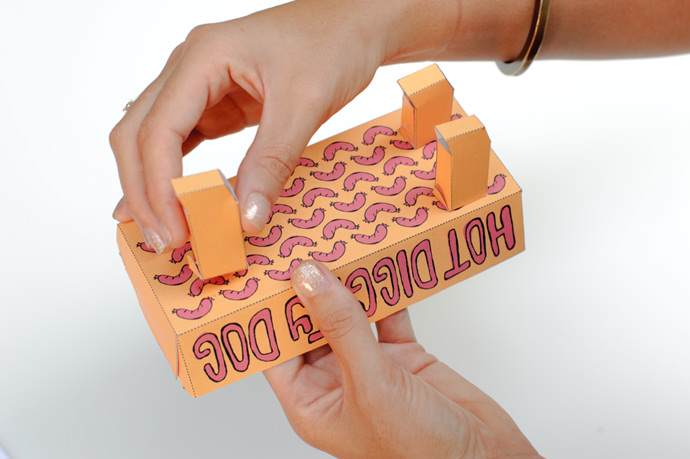 Step 3: Use your glue stick to assemble the head and the four legs to the tray.
Step 4: Grill up your favorite hot dogs and enjoy with French's® 100% Natural Yellow Mustard!
What's better than all-natural beef hot dogs, wheat buns, and delicious mustard made from stoneground, farm-grown whole mustard seeds? It's awesome to have all-natural options for my kids that still have those familiar, delicious tastes they love.
Win the French's® 100% Natural Mustard Giveaway! We had so much fun opening our French's® care package that we want to share the excitement with you and your family. The package includes three bottles of French's® 100% Natural Mustard, your very own farm-grown mustard seeds growing kit, and a booklet of tasty recipes. I mean, mustard seeds? How rad is that?
To enter to win, share your favorite hot dog top­pings in the com­ments sec­tion below. We will announce the win­ner Friday, August 15th!
And finally, make sure to check out French's new Pinterest page for delicious summer recipes, backyard BBQ ideas, kitchen hacks, cooking tips and all things mustard. If you like what you see, tell the world at #Nat­u­rallyA­maz­ing.