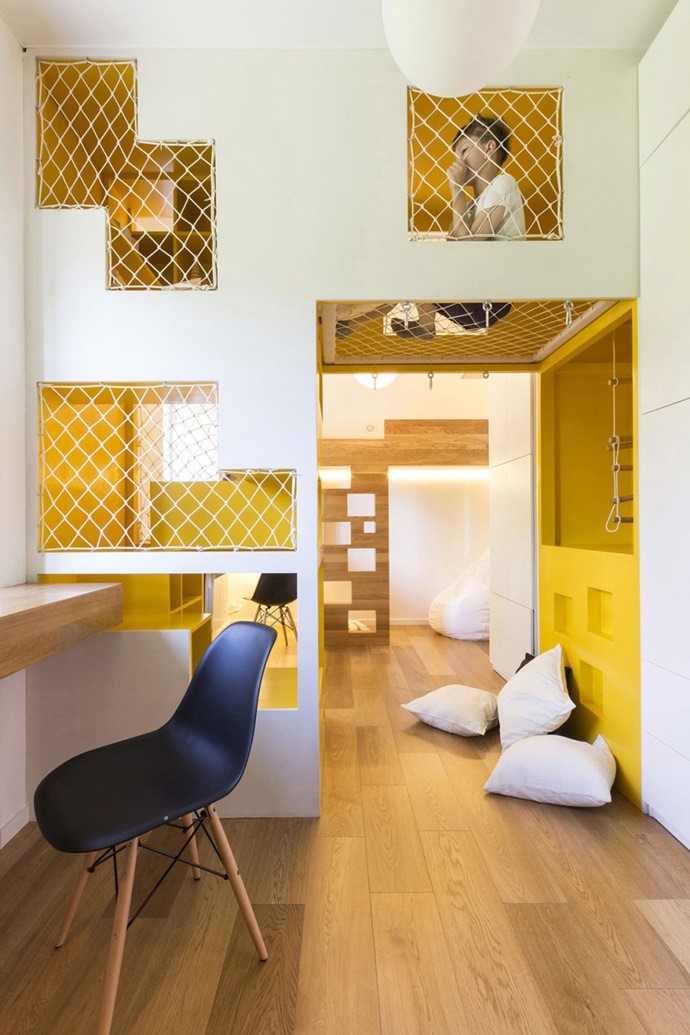 Can you imagine letting your kids decorate their own room? And the whole house? I am sure that if I did it I will find lots of stickers of his favorite characters all over the spaces, a table football in the living room and his preferred toys and drawings will full every single room as they were trophies. But I also know that he would find creative and original solutions and that he would turn our home into a unique space without any kind of complex.
Today, I bring you some ideas to add some fun to your kids' room. Original, functional and funny ideas which are focused on the main characters: kids. House-shaped bunk beds, lots of color or rings to hang…Why not? All of them are really imaginative rooms and both kids and adults are going to love them!
Add Color and Imagination to The Room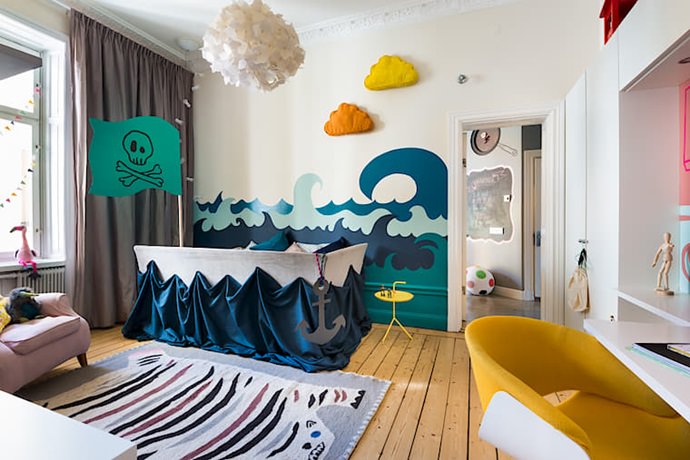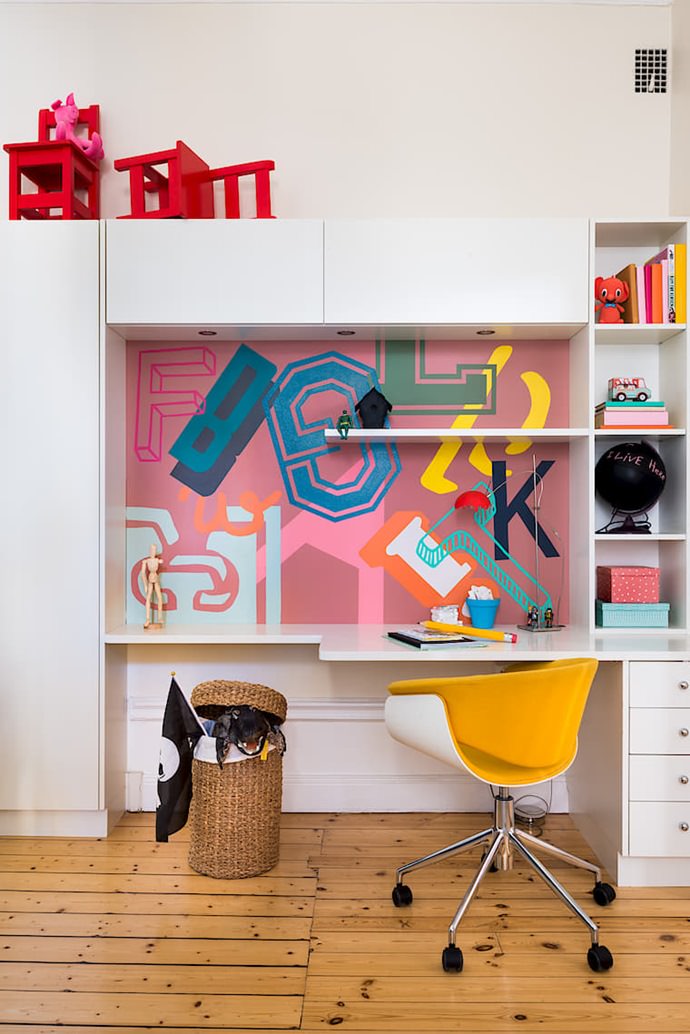 A Swede agency asked 4 kids to collaborate in the decoration and design of a complete home. You can imagine a space plenty of color with just a few decorative rules. A (pink!) dining table which can be transformed into a Ping-Pong table; an office inspired by the circus world and a surprising hall and bathroom. Of course, there are cheerful children's rooms, the one we show is inspired by the pirate world because dreaming and imagining is a kids' right, isn't it?
Think about Adding Swings, Rings and Hanging Chairs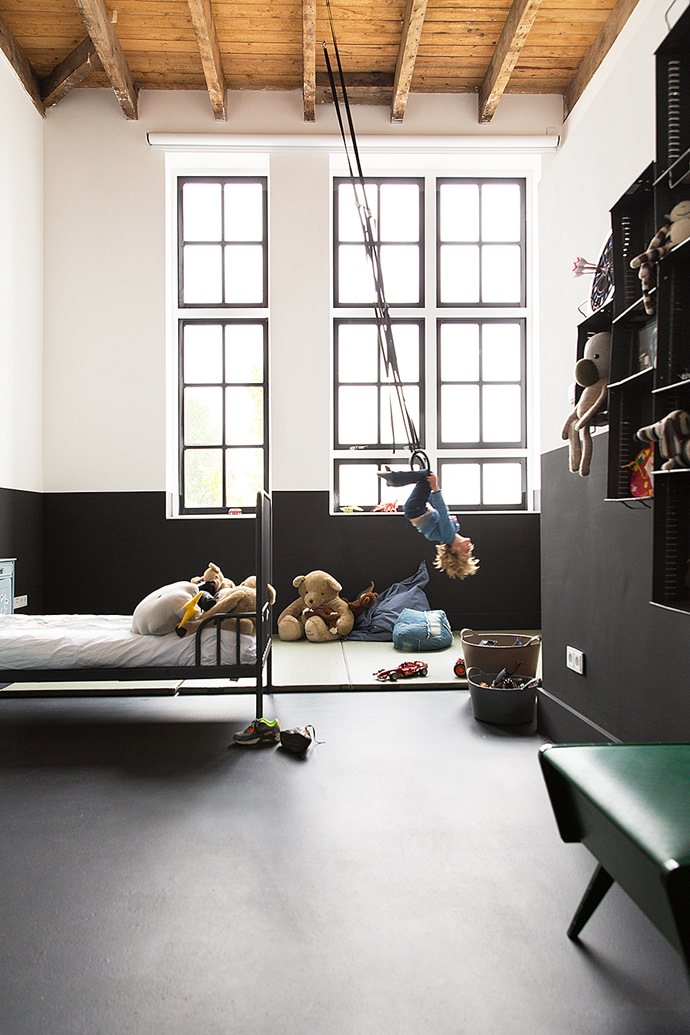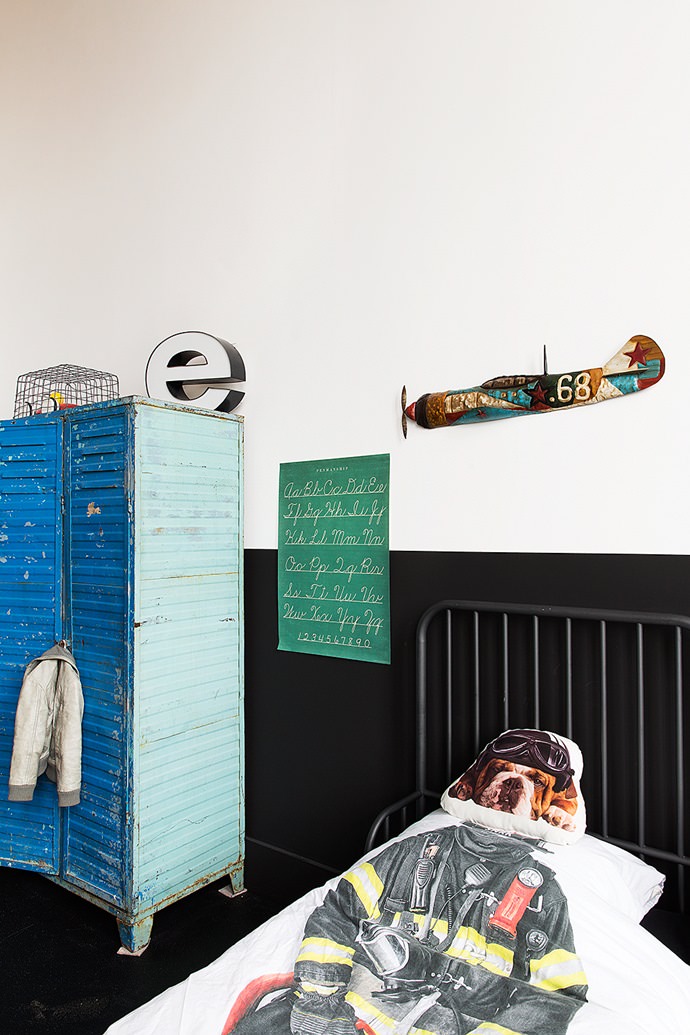 Although you prefer restrained colors, you must consider adding some playful details to the room. Fun can come from little elements such as swings, rings or hanging chairs top lay and practice sport. Is there any boy who can resist it? This wonderful room is in a single family house created from an old school. Focus your attention on the bedding, it can provide a humorous touch to the bedroom!
Choose a Special Bed for Your Kids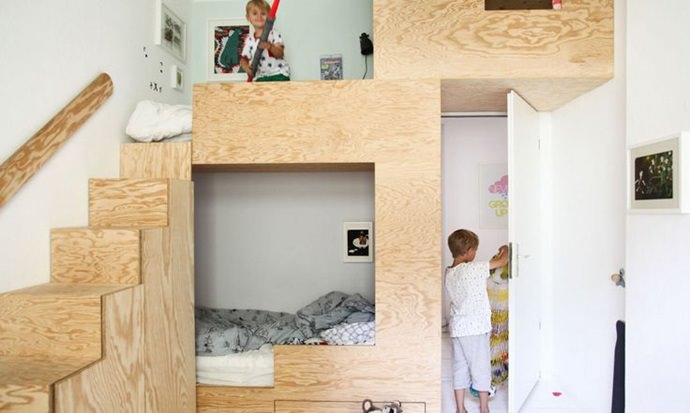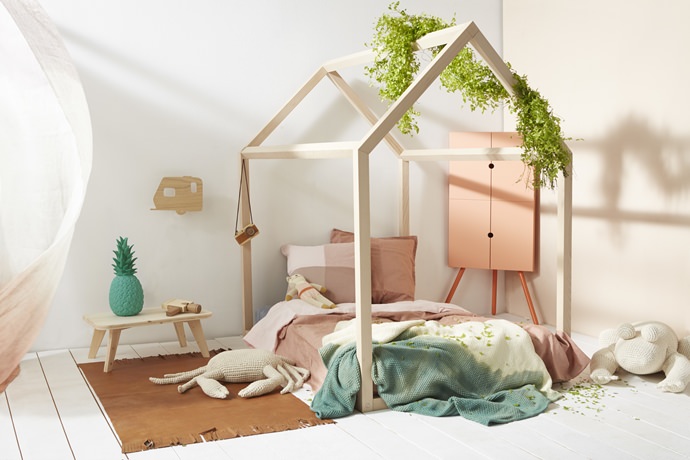 The bed is the main element in any bedroom. Yes, I know it, the most important thing is comfort and a matching design but why not to surprise our little ones with something special? Here you are two great examples:  at the top you can find a functional and funny bunk bed, while at the bottom you can see a bed with a house-shaped frame to add a magic touch to the room. It's really easy to imagine them building forts and transforming these beds into castles or boats!
Dare with a Flashy Wall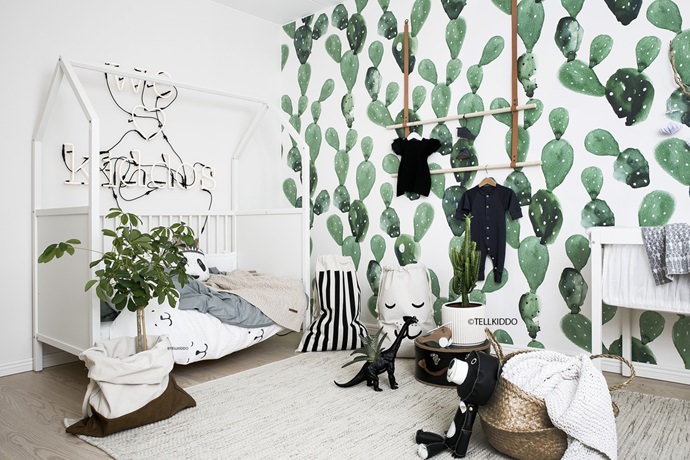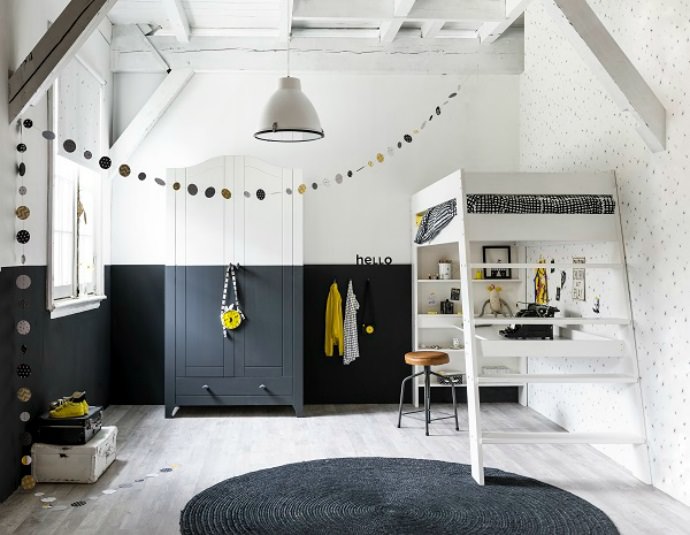 Create a great focus of attention on one of the walls of the room. You can use wallpaper or some wall stickers to create lots of fun! The cactus wallpaper you can see at the first photography is so bold and punchy that instantly change the kid's room. You can also paint a half of the wall or even the wardrobe like in the second picture. It's simple, quick and effective, don't you think?
First photo: This dreamy children's room has a play set at the center. The yellow module includes a variety of features such a rope ladder, a hammock and small windows. via