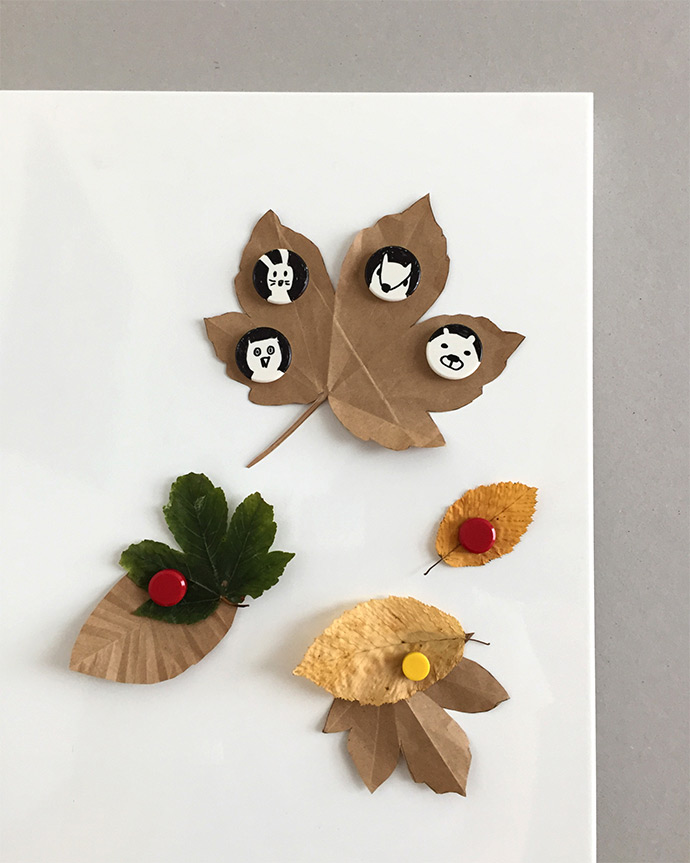 Recently, my family went on holiday in the Swiss mountains. There was a fox family living near the place we stayed, so we would sit and watch them in the evenings. I was working on a project with magnets for the fridge, at the time – I had some cheap, white magnets that I wanted to decorate with felt or something of the sort. The fox family provided the perfect inspiration! With just a simple black marker, I was able to create a happy little forest family.
To complete the look, we styled the magnets with a combination of real leaves that we collected outdoors and paper leaves that we made with brown kraft paper. The round shaped maple leaves are from a walk to the Trümmelbachfälle, a famous waterfall in the Berner Oberland. The yellow hornbeam leaves are from our front porch. You can make the act of collecting leaves a family affair, teaching your children about different shapes and textures.
What do you need for this craft? Have a look at this list on the magnet board….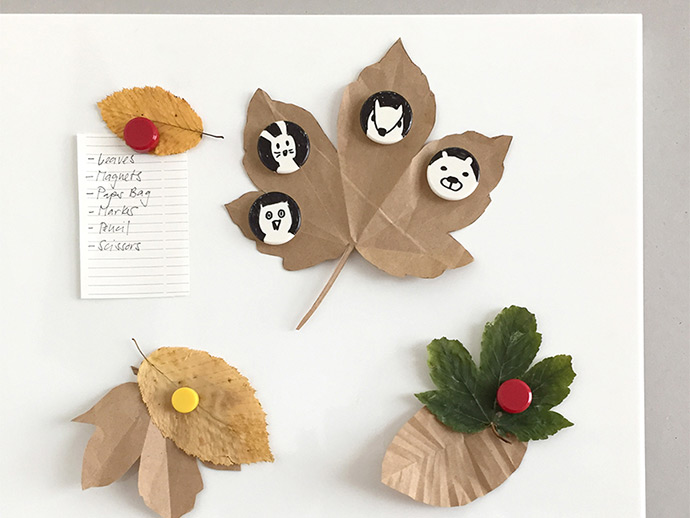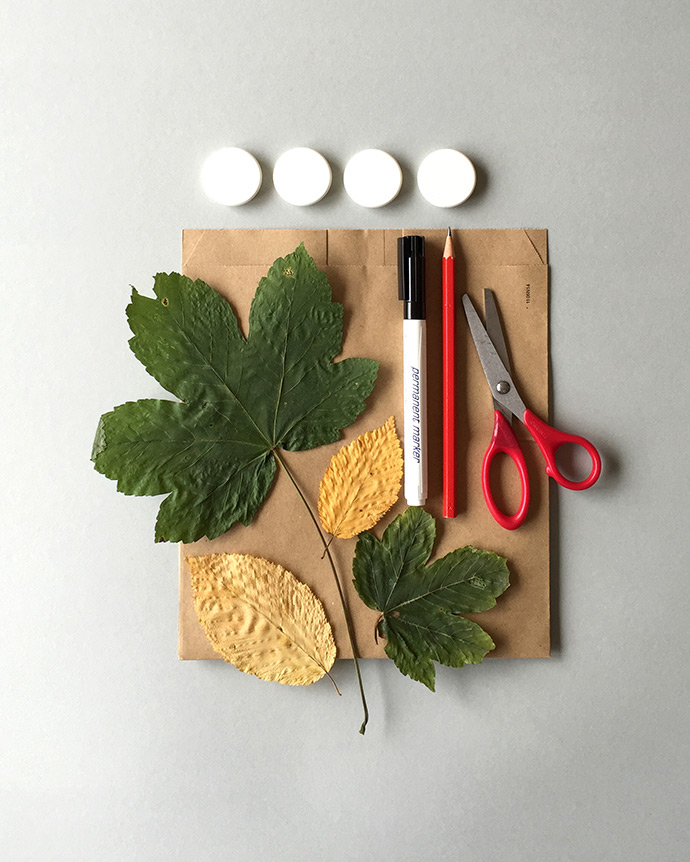 4 magnets with white plastic cover
Black marker (waterproof)
Brown paper bag
Leaves
Pencil
Scissors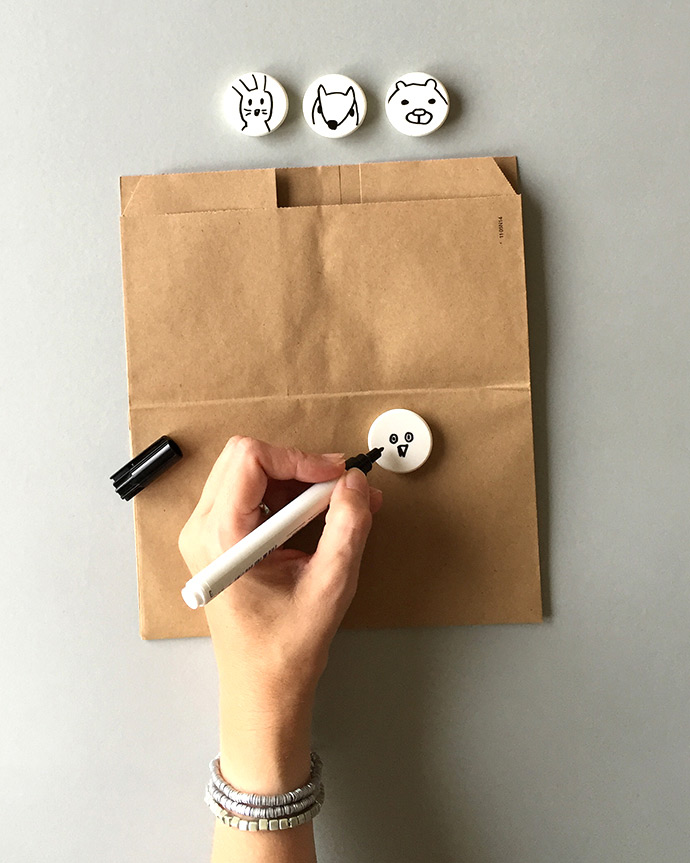 Step 1
Decide which animal or animals you want to draw. Imagine the animal has come to sit in a chair in front of you: hello, friend! Draw their head, neck, shoulders and ears. Are their eyes small, big, round or an ellipse? Finally, draw the mouth or beak.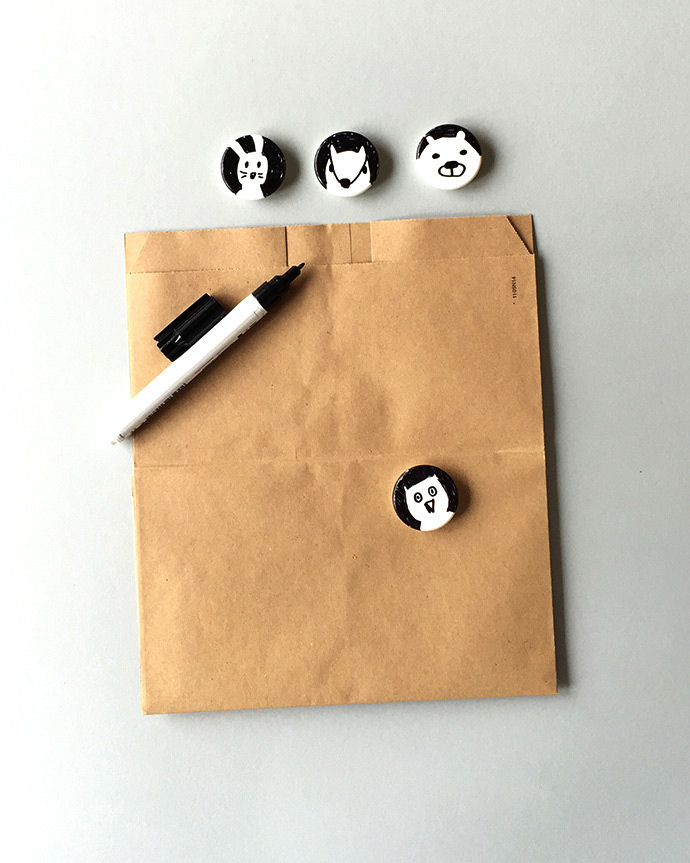 Step 2
You can leave the portraits like this or draw the background with the marker black.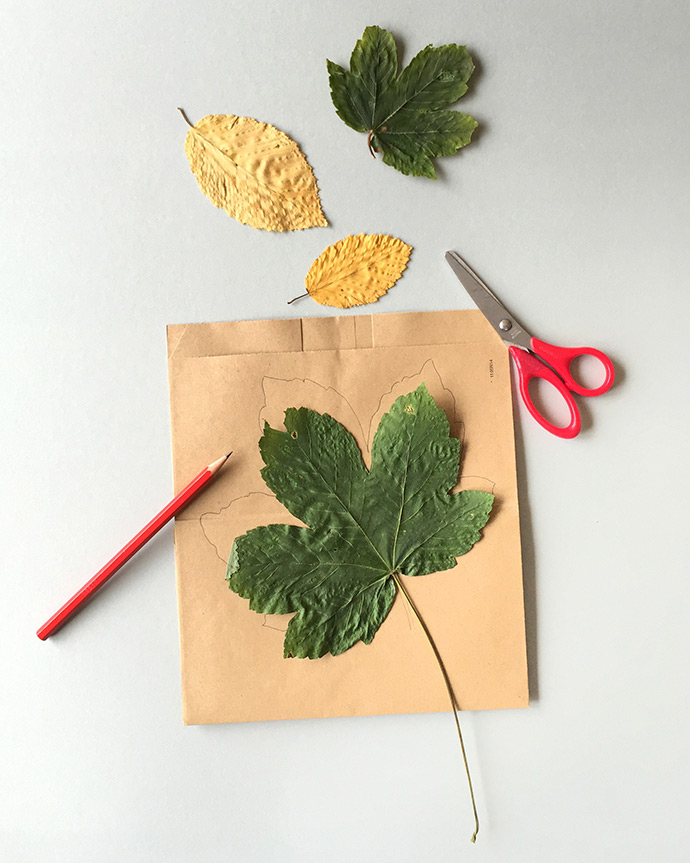 Step 3
To create your paper leaves, cut open a kraft paper bag and lay a leaf on the paper. Trace the leaves with pencil.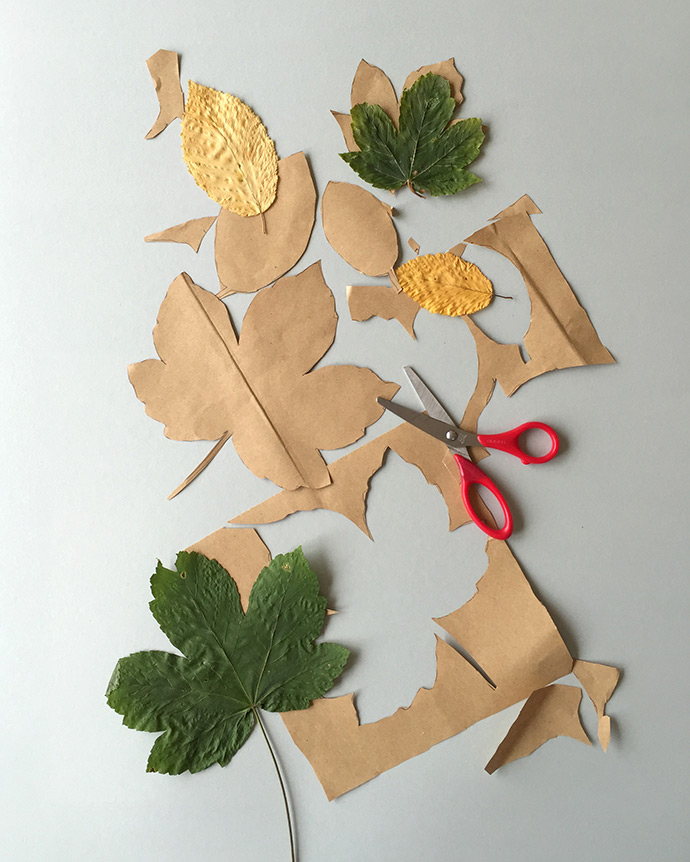 Step 4
Cut along the lines. Don't forget the stem!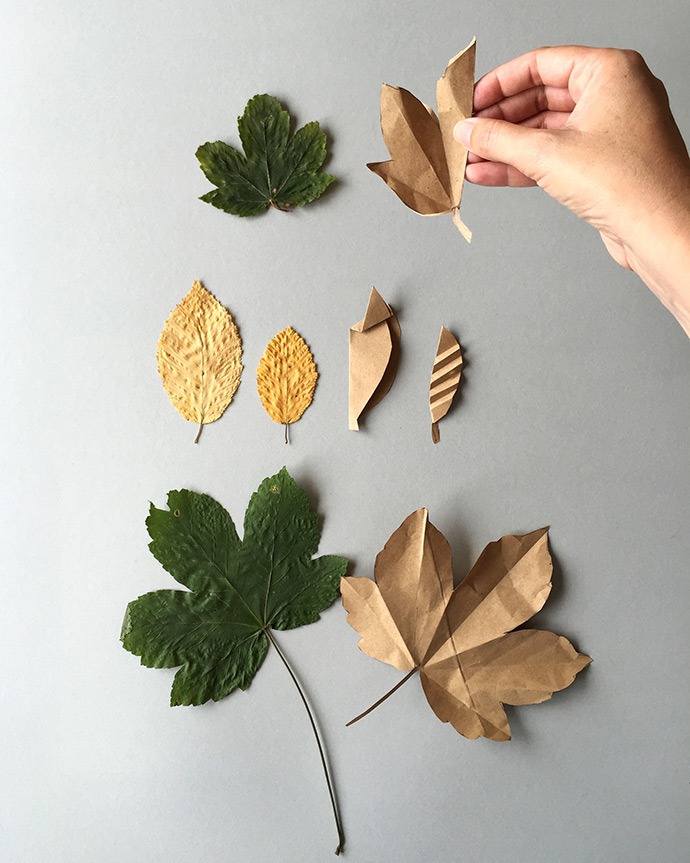 Step 5
Take a look a the leaves. Where are the veins, the structure lines? Fold the leaves along the main ones.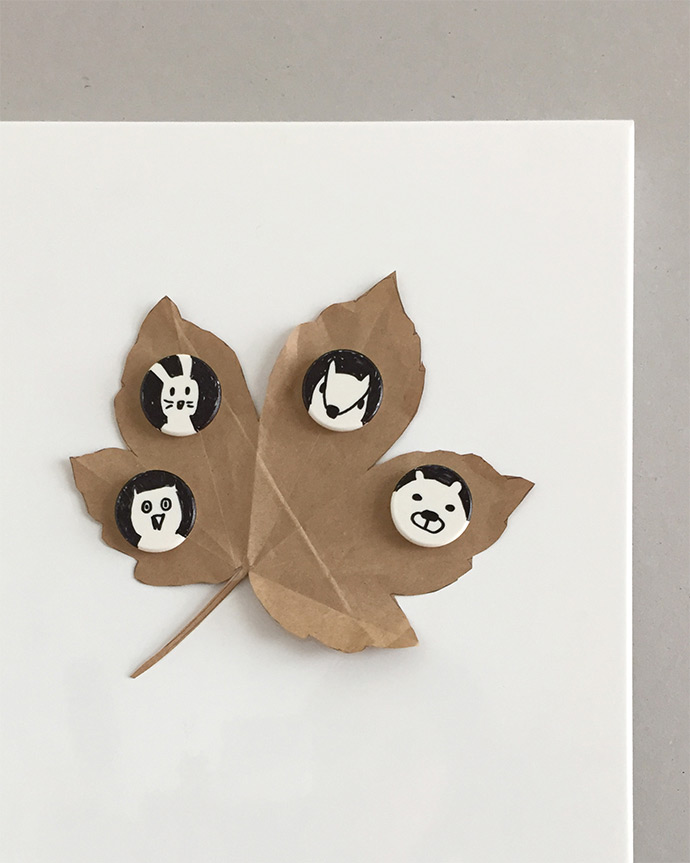 Your forest friends are ready!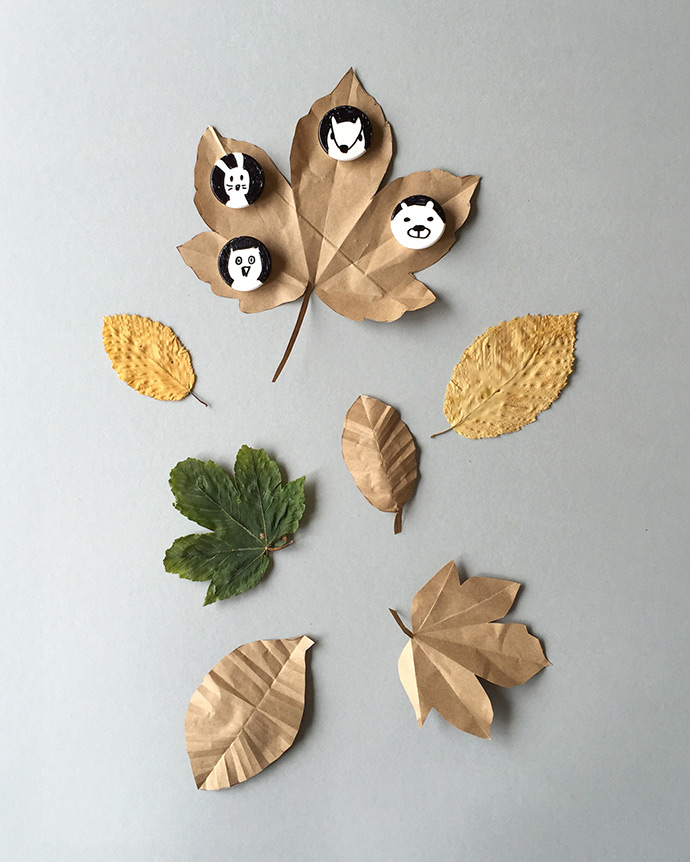 Happy crafting! :)