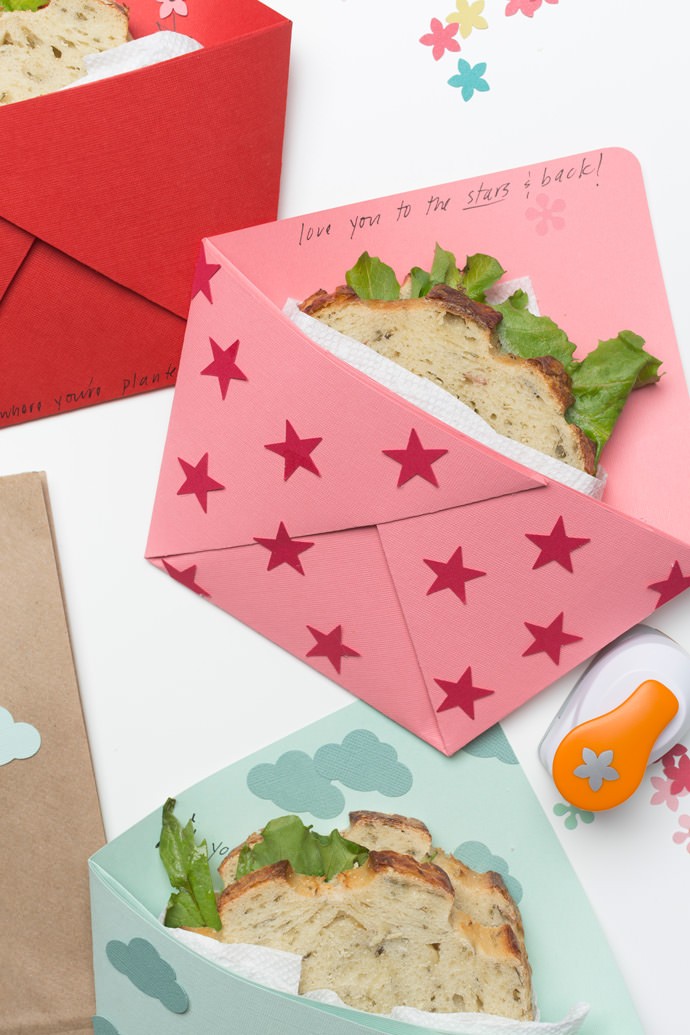 Should we be thinking about back-to-school already? Maybe not, but with school supplies hitting the shelves so rapidly, I can't stop thinking about that first-day-of-school excitement. As adults, we don't get too many opportunities to start fresh like that. I find myself missing those jitters.
Now I'm old enough to realize that even if you pack up everything the night before, something will undoubtedly be left behind. The best part of back to school is finding out that there's always something new to learn and that you'll always be able to make friends along the way. Big or small, let's all take a vow to have a first-day-of-school moment in the next month or so. When that day comes, we've got the perfect DIY to celebrate. This fun origami envelope is super fast and easy to make. It's a great way to let your kiddo know you're thinking of them on their first day of school. Why not make one for yourself while you're at it? You deserve some encouragement too! You rock!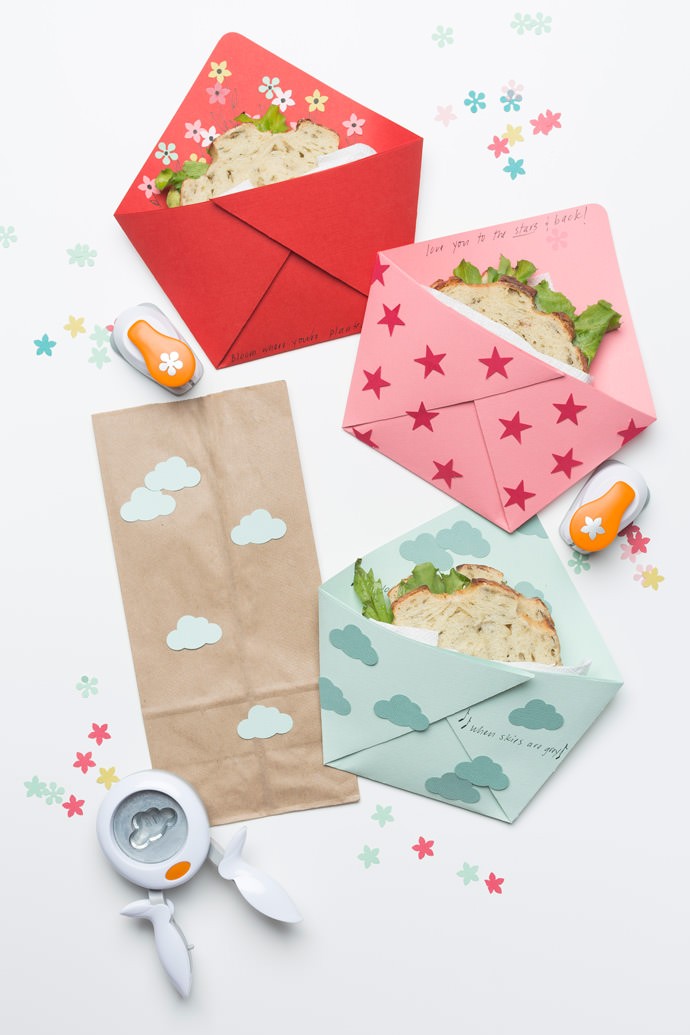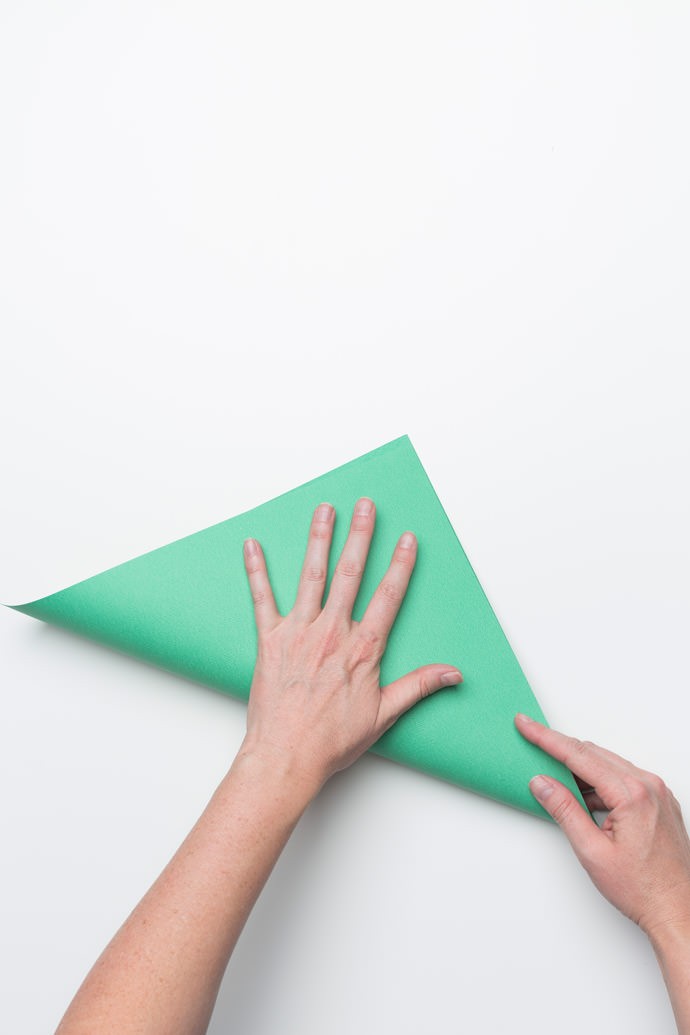 Step 1
Grab your favorite color 12" paper and fold in a diagonal. Use a bone folder to make your folds crisp. The flat side of a wooden ruler works well too!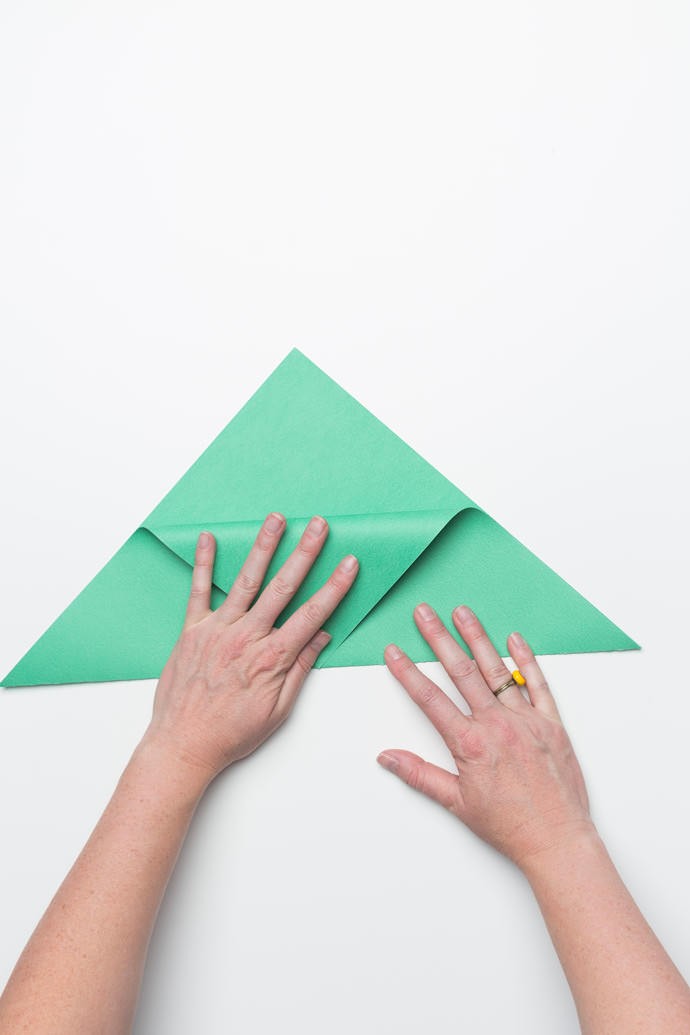 Step 2
Fold one corner down to the middle of paper.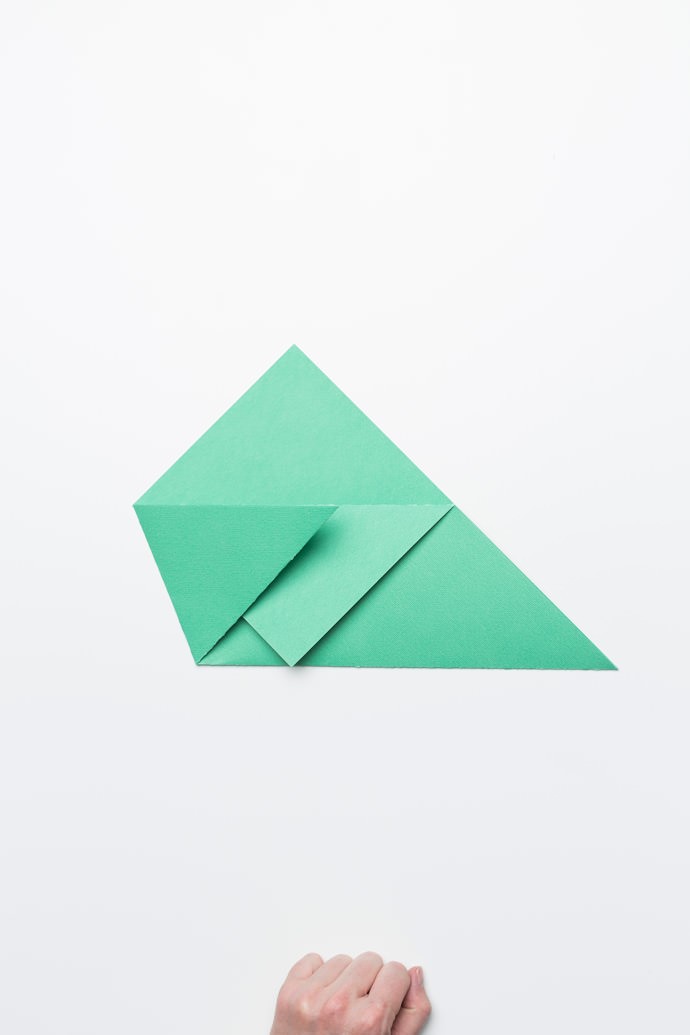 Step 3
Bring the left corner and line it up with the middle line of the paper and repeat with the right side.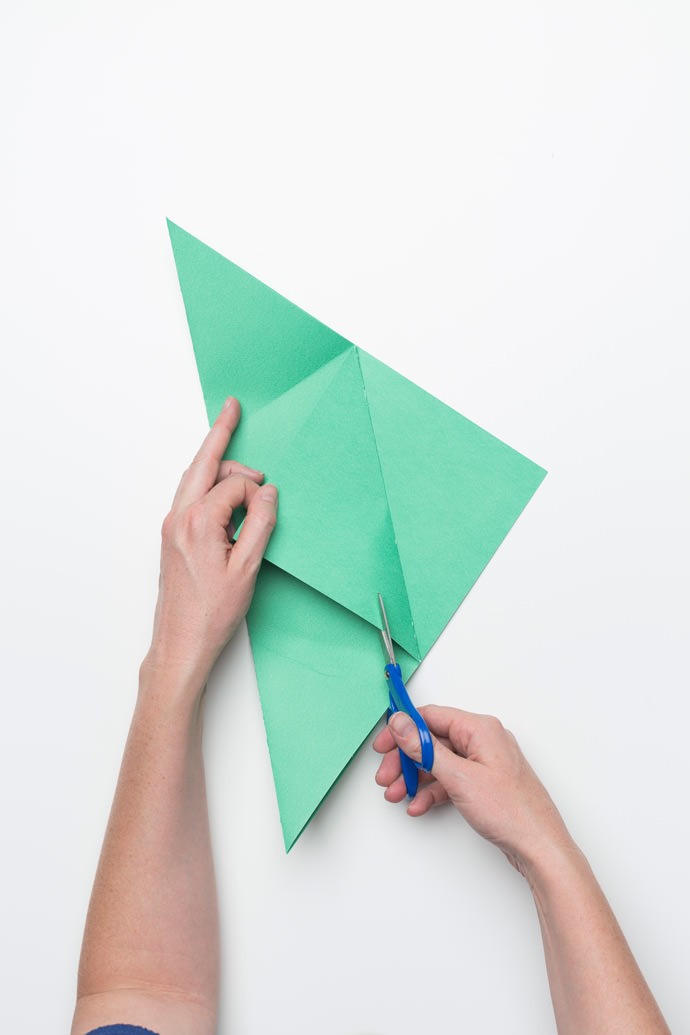 Step 4
Trim the excess off with Fiskars Big Kids Scissors. Use this spare triangle to make decorations with the punches for other sandwich pockets.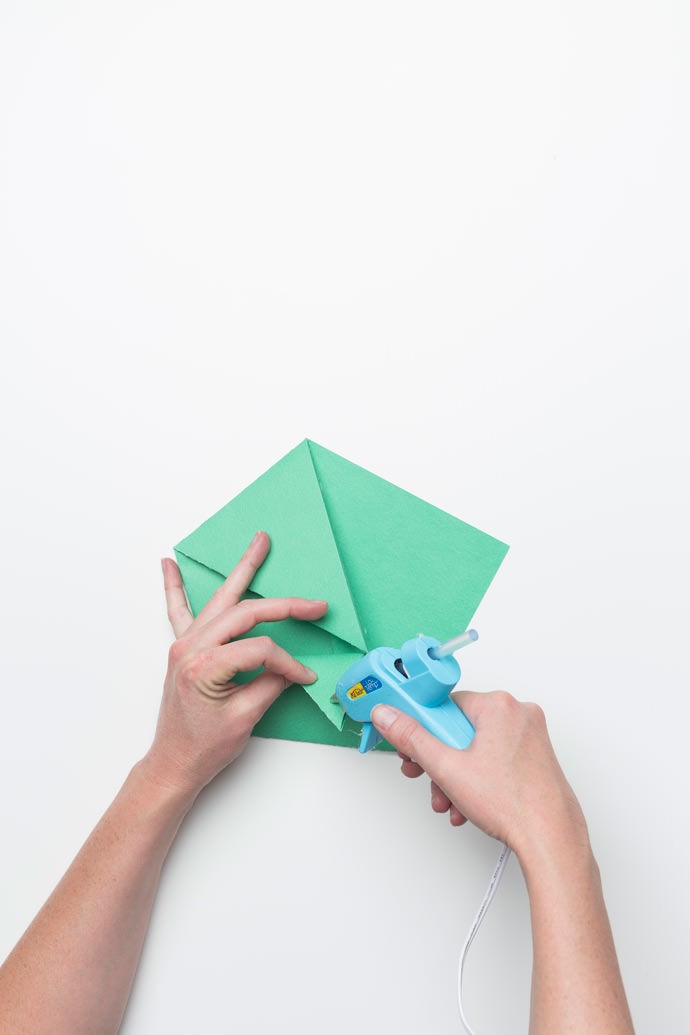 Step 5
Secure the sandwich pocket with a little glue. Grab your pen and some punches! It's time to decorate.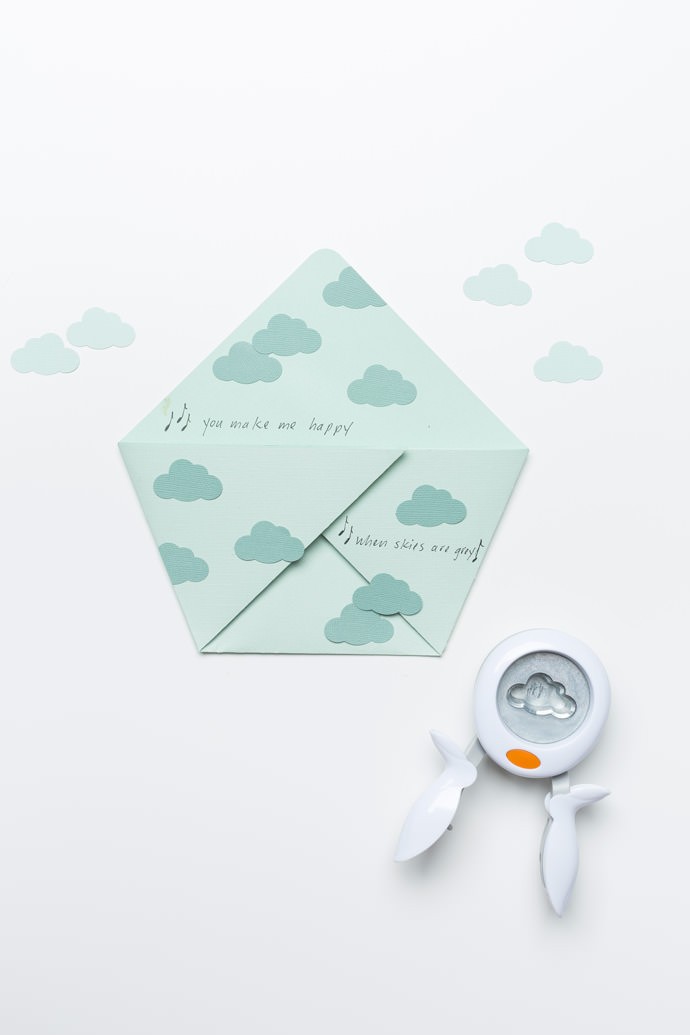 Step 6
Decorate the paper with fun punches to add some colorful flair and glue in place. Use your pen to write some words of encouragement.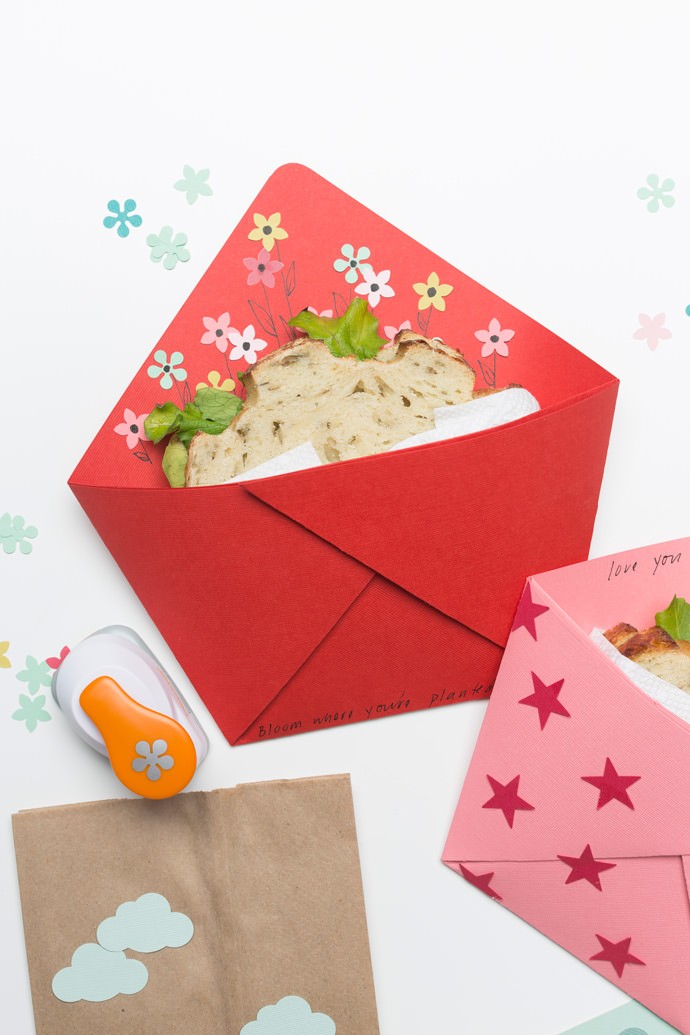 There you have it! The perfect handmade touch to celebrate that first-day-of-school excitement. Do you have any back to school stories? What will your daring first-day-of-school moment be? Share in the comments!
This post is sponsored by Fiskars.