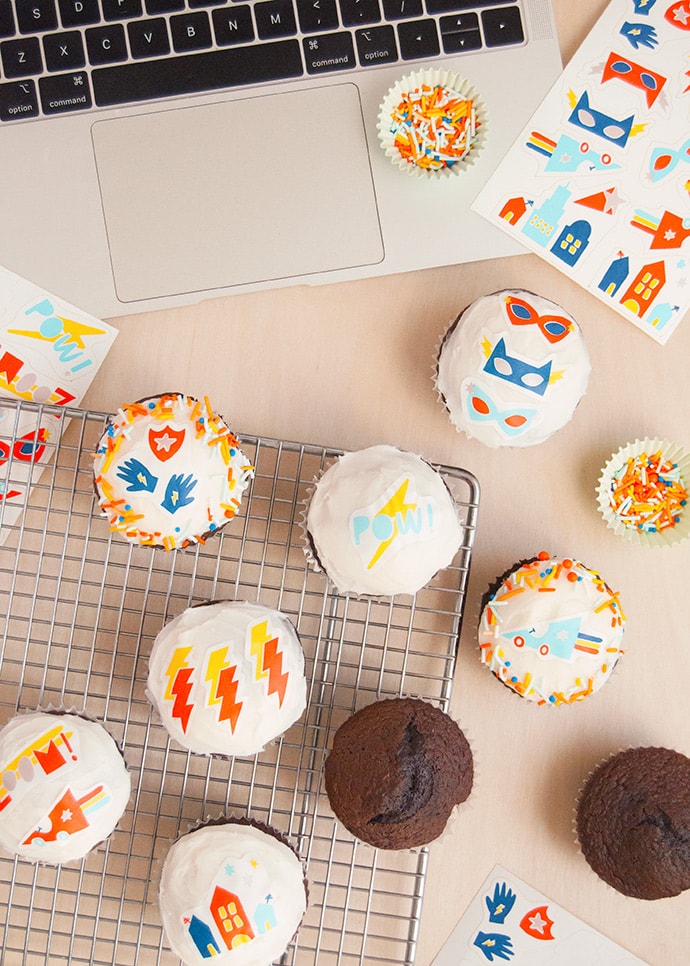 Every birthday deserves to be celebrated, no matter the circumstances! If someone in your family has a birthday coming up, you may be wondering how best you can celebrate while still staying home. Not to worry – just host a virtual birthday party, complete with cupcake decorating on video chat.
Get in touch with your friends and family to arrange a time to have a video call. Send out a digital invitation to make things official! Make sure to ask guests to come prepared for the virtual party with cupcakes and frosting to decorate. Instead of providing loot bags or prizes for your virtual party guests, send cupcake decorations straight to their door ahead of time. This is where our friends from Make Bake Shop come in.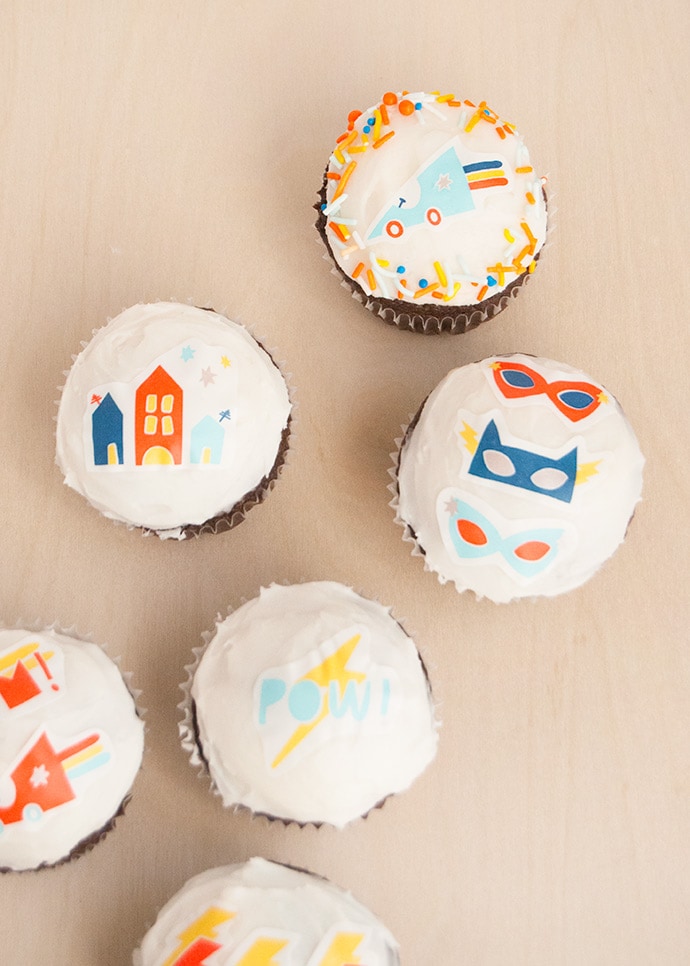 Make Bake Shop makes the coolest cupcake decorations – edible stickers called Stickies. These 100% edible stickers are made of soft vanilla-flavored sugar "paper" and are easy to use – just peel and stick like regular stickers. We used the Super Duper designs for a superhero party, but they have lots of designs for you to choose from to best suit whatever the birthday girl or boy wants. And an added bonus: they're nut-free, dairy-free, and gluten-free so all your virtual party guests will be able to enjoy them. Each set also has an option for a decorating kit if you want to grab some matching sprinkles.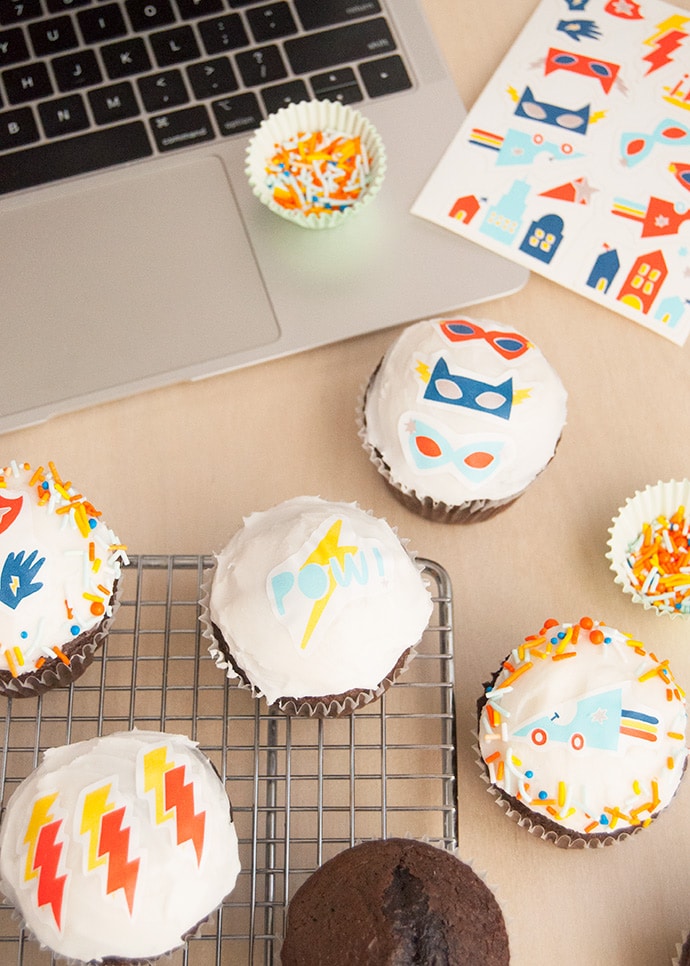 Once the virtual party starts, have everyone set up their laptops, phones, or tablets so that kids (and adults!) have their hands free to frost and decorate their cupcakes. Stickies are perfect for decorating anything with frosting on them, so guests can even mix things up a bit and decorate cookies instead! We're betting there will be a whole bunch of different flavored cupcakes and treats at your party – and this way, everyone gets their favorite flavor.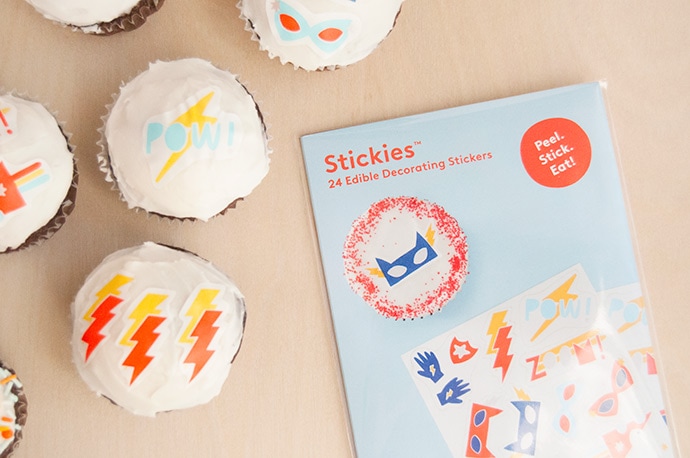 If you plan on hosting a superhero-themed virtual party like we did, don't forget to decorate the rest of your house to match your cupcakes! Encourage guests to wear superhero costumes and make sure to take a group photo via your virtual call to remember what a great time everyone had! Just because everyone isn't in the same room at the same time, having a virtual party instead is a great way to stay in touch and celebrate birthdays as they should be!
Take a look at all the different designs of Stickies available at the Make Bake Shop. We can't wait to hear about how you host your own virtual party!