I've been loving finding ways to involve my 1 1/2 year old daughter in making seasonal crafts, and today's project is our latest. These Christmas tree holiday cards are a fun and simple project to spread over a few days for each of the steps – first the drawing and scribbling and later sticking down the stickers. I am definitely a little biased but I love how these cards turned out – despite being just scribbles and stickers, the colors are so fun together and I think the simple shapes give these cards a fun and modern look! Plus, they're almost no mess and easy to make lots for all the holiday cards you have to mail out this year.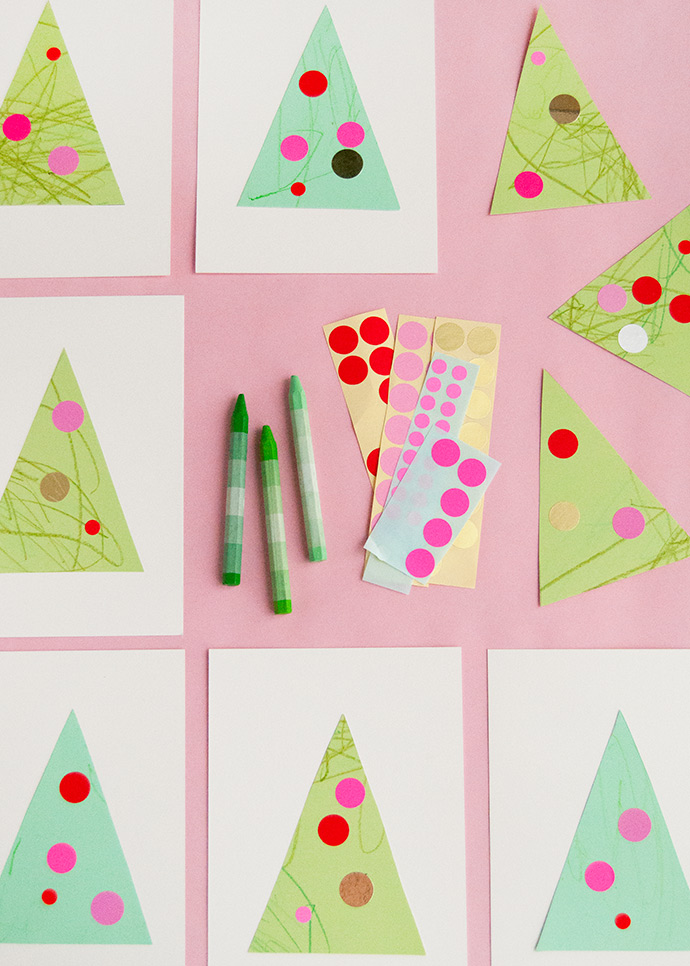 Blank white cards and envelopes
Green paper
Scissors
Green crayons
Colored circle stickers
Gluestick
Step 1
Gather various shades of green paper along with a handful of green crayons. Depending on the age and skillset of your toddler(s), you can also use bingo dabbers, paint and brushes, markers, etc. Just remember to keep it all in shades of green!
Step 2
Give your toddler the green paper and green crayons and let them go wild! Scribbles are great because they end up looking like pine needles later. Encourage them to fill the pages, and then set aside to let dry if using paints.
Step 3
Cut the scribbled green papers into triangles to fit on your blank white cards. You can make a simple triangle template from scrap paper and trace onto the green paper and then cut, or just eyeball it for trees of varying size and shape.
Step 4
Gather up stickers that look like tree ornaments! I went with a pink, red, gold, and silver palette but you can of course use whatever colors you prefer! I have a large collection of round office stickers that are perfect for this but simple shapes like stars would also be perfect.
Step 5
Give the green trianges and stickers to your toddler and have them decorate the tree with ornaments. If any of the stickers overhang the edges, you can peel them up and scootch them in a bit or just use scissors to trim the excess that overhangs the edge.
Step 6
Apply glue to the back of the triangles and attach to the centers of the blank white cards.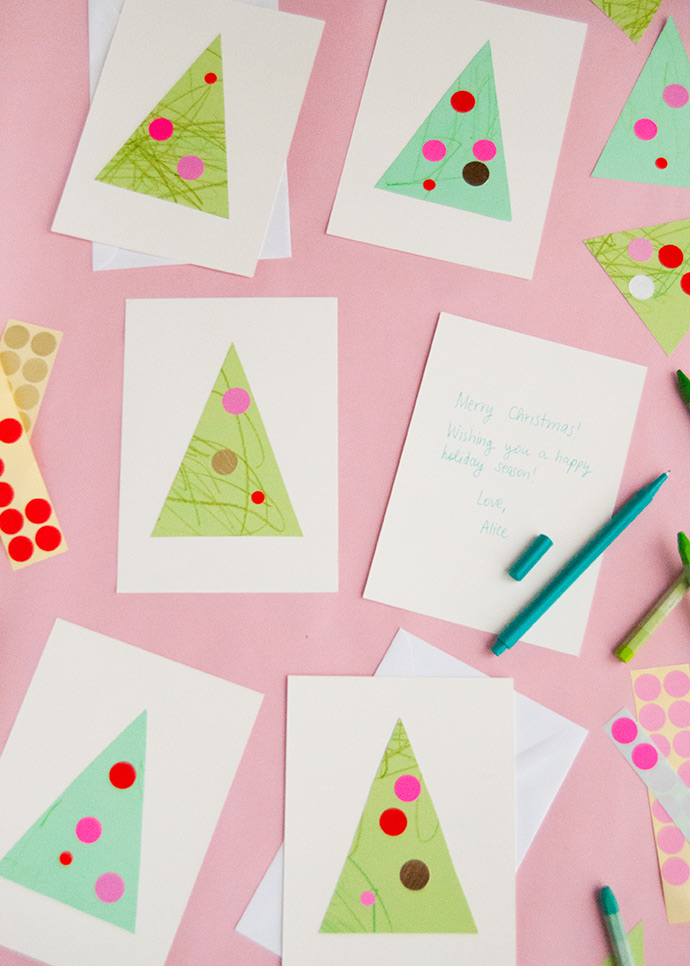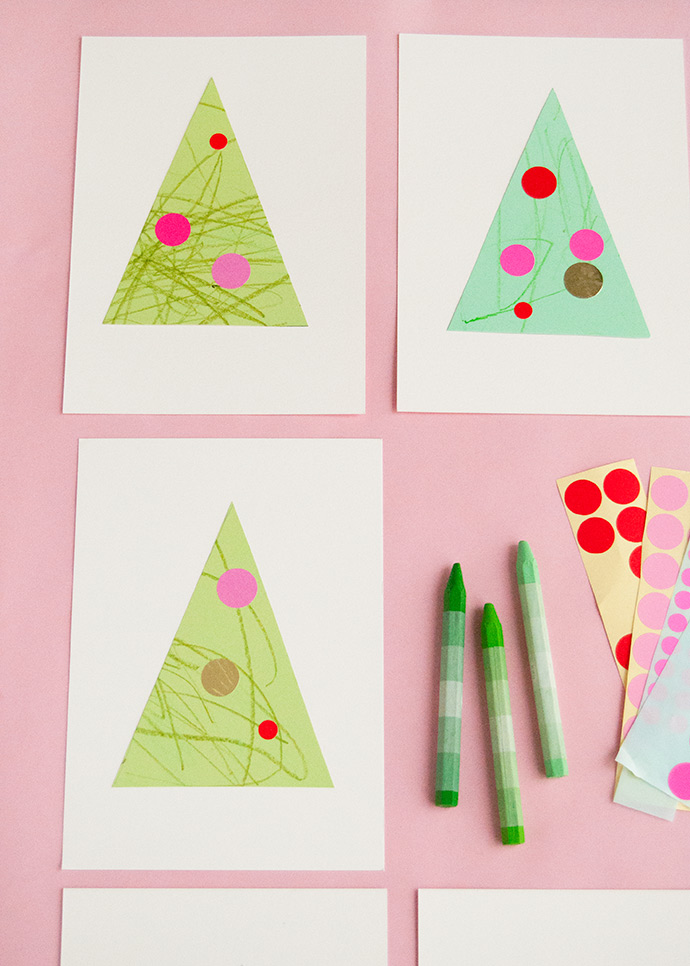 Happy crafting!!