This post is sponsored by Aleene's Original.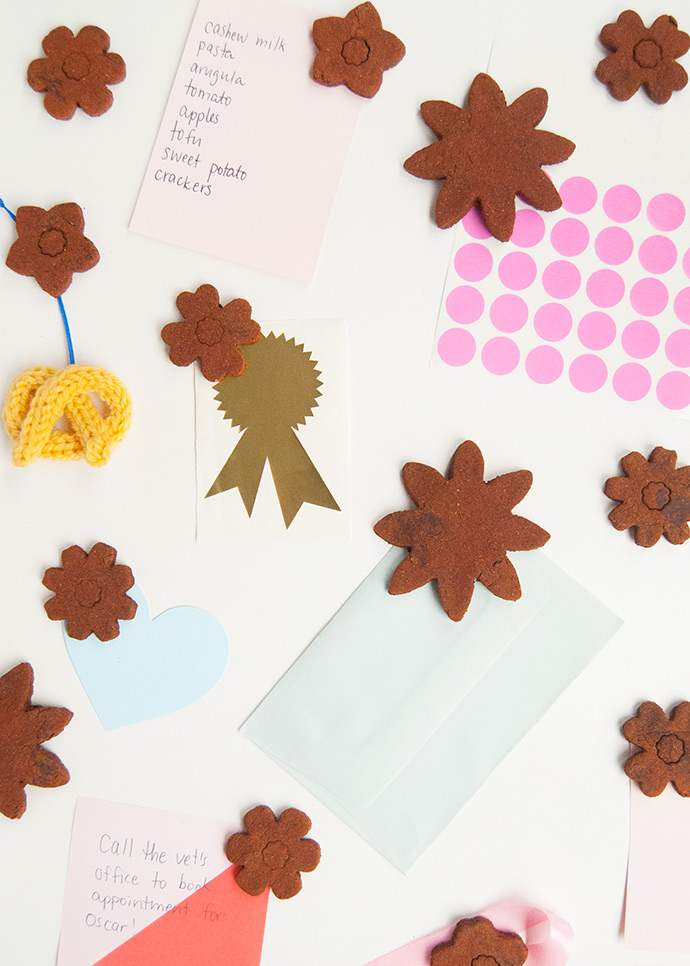 Have you ever made cinnamon dough before? You probably already have all the ingredients you need at home! The dough comes together in no time and has such a lovely warm scent. Although often made during the holiday season, we love cinnamon dough year round – the yummy cinnamon scent gives us a warm and cozy feeling that we really enjoy especially in these colder winter months.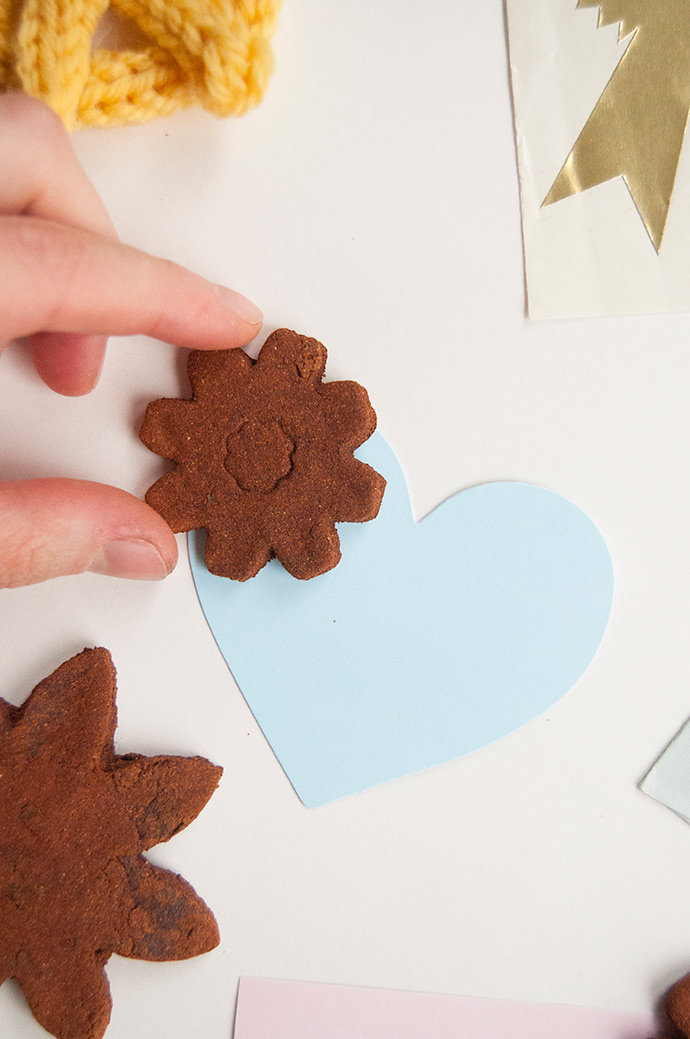 Other than the cinnamon of course, the main ingredient in this cinnamon dough is Aleene's Original Tacky Glue. Not only does it pull all the ingredients together in the dough, but we also used it to attach magnets onto the backs of these shapes. We chose floral cookie cutters but you can use any shape you like! And don't feel limited to magnets either – the possibilities are endless! Brooches, ring dishes, napkin rings … anything you would craft out of clay can be made from cinnamon dough! Watch the how-to video and get the recipe below.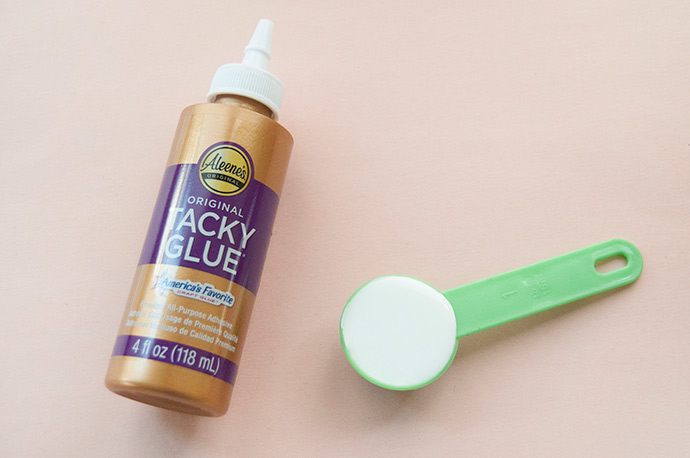 Step 1

In a zip top plastic bag, add 4 Tbsp Aleene's Original Tacky Glue …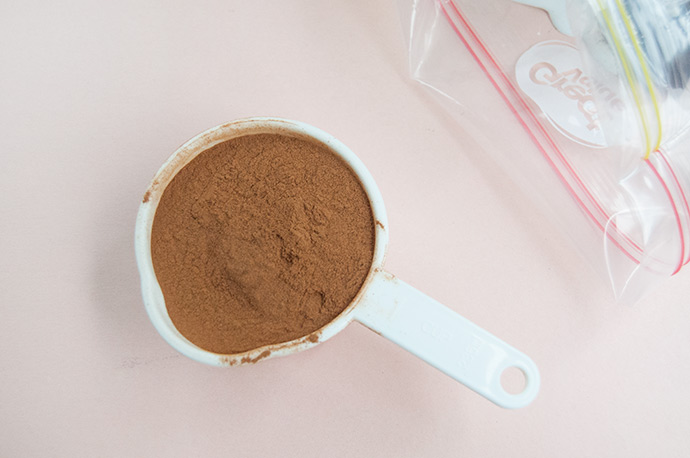 … 1 cup of cinnamon, 1 Tbsp cloves, 1 Tbsp nutmeg …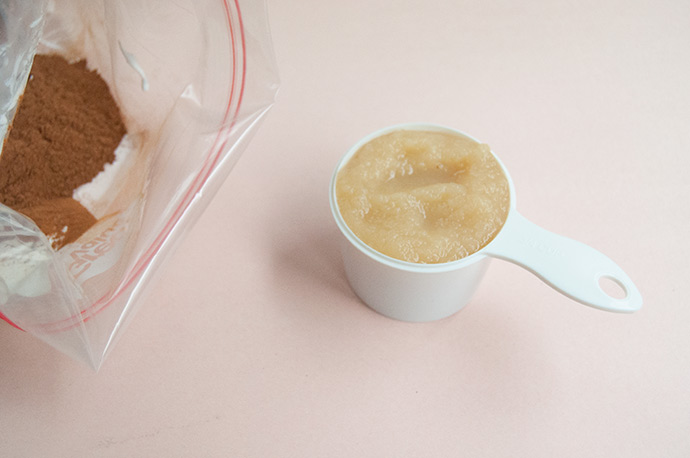 … ¾ cup applesauce and 2 Tbsp water.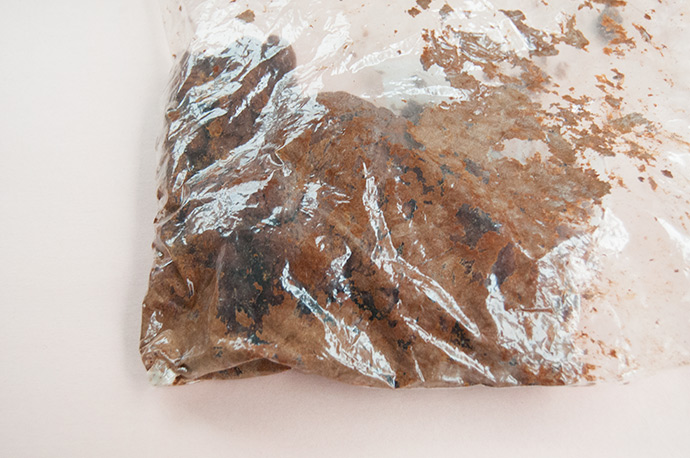 Step 2
Zip the top and combine by moving the bag around and squishing the ingredients together to form a dough. Continue mixing this way until completely combined.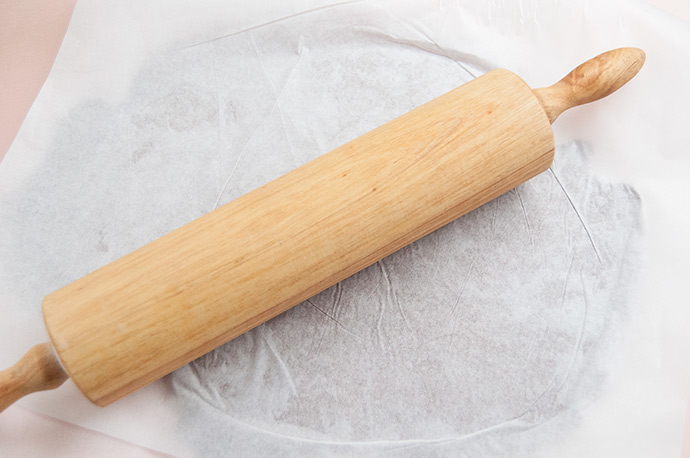 Step 3
Place the dough on a piece of parchment paper. Place another piece of parchment paper on top and use a rolling pin to roll to ¼" thickness.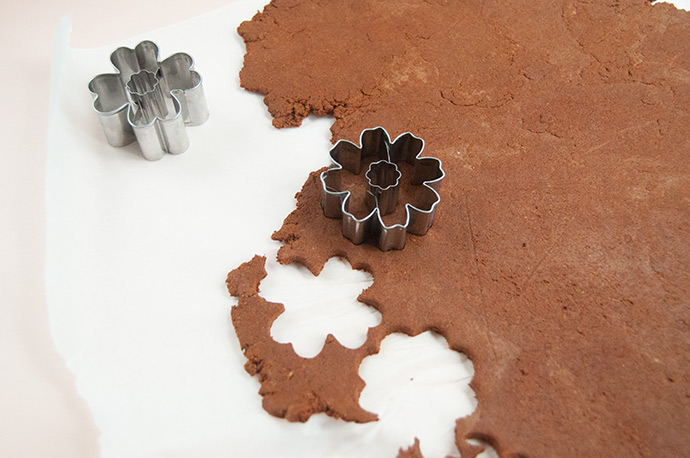 Step 4
Use cookie cutters to cut out shapes.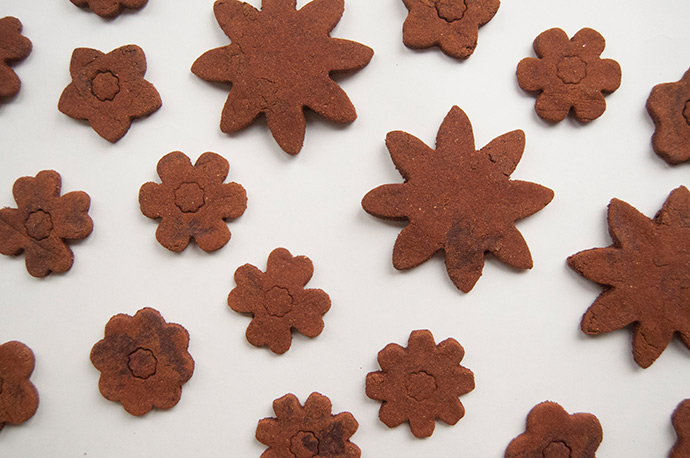 Step 5
Place the shapes on a parchment lined baking sheet and bake in the oven for 45 mins at 200F. You can also let them air dry for about 24 hours. Once hardened, glue magnets onto the backs and let dry.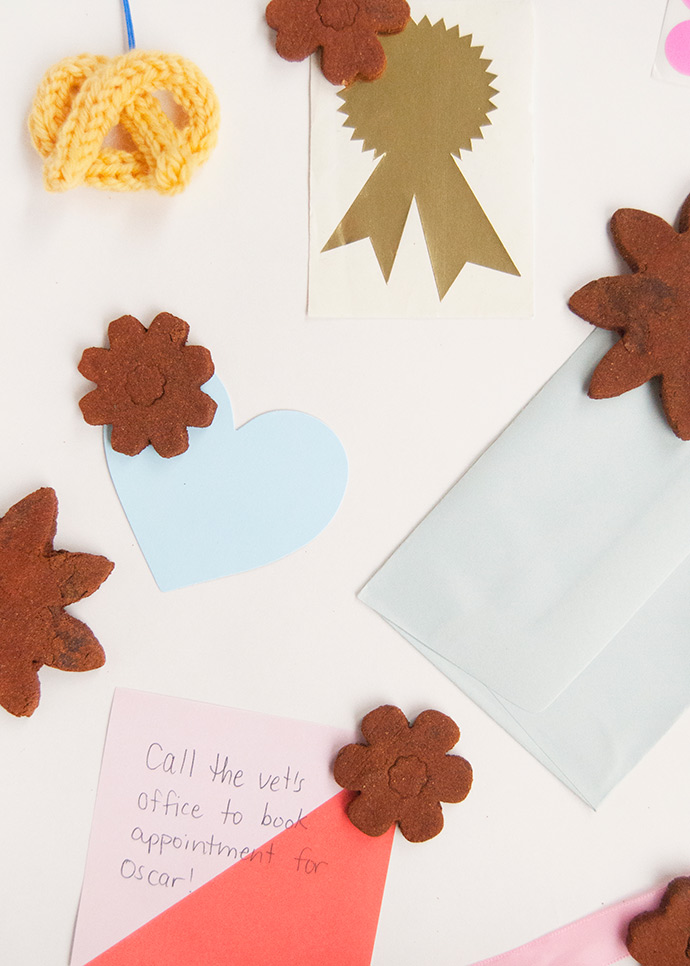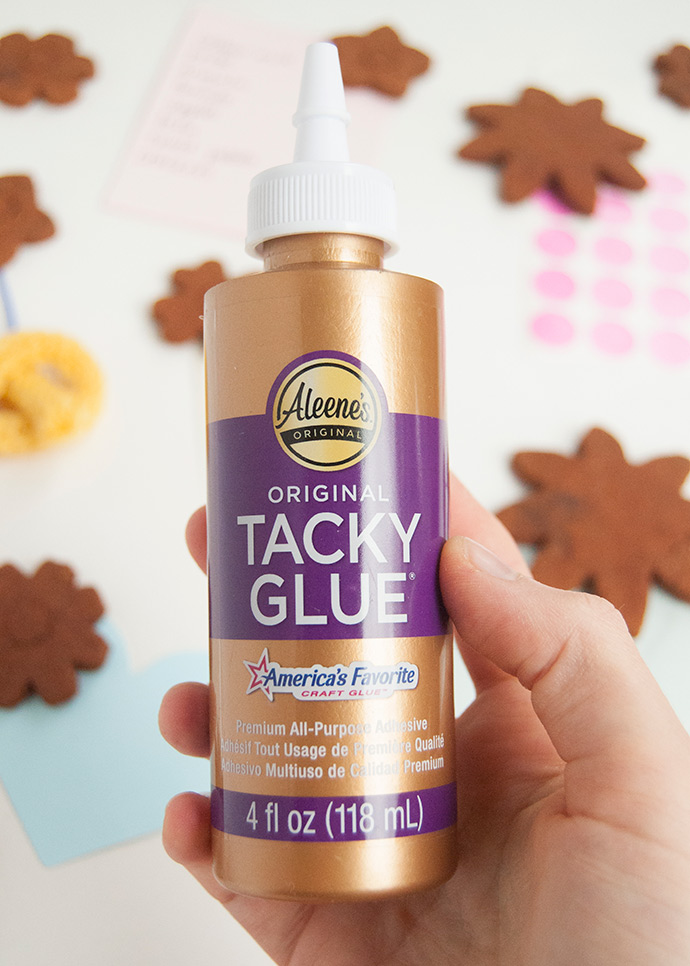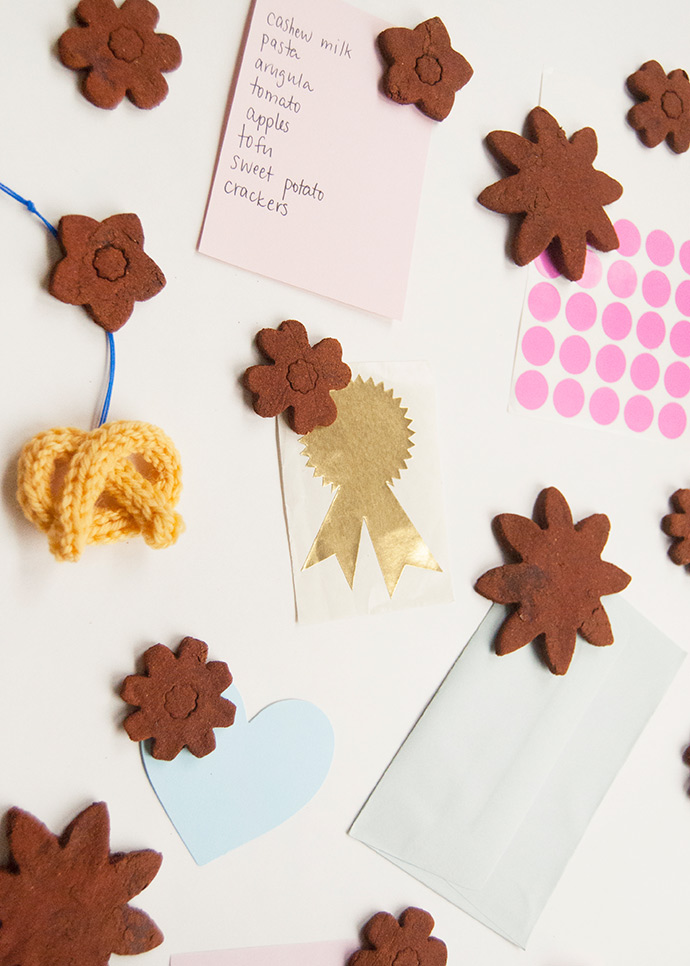 Happy crafting!