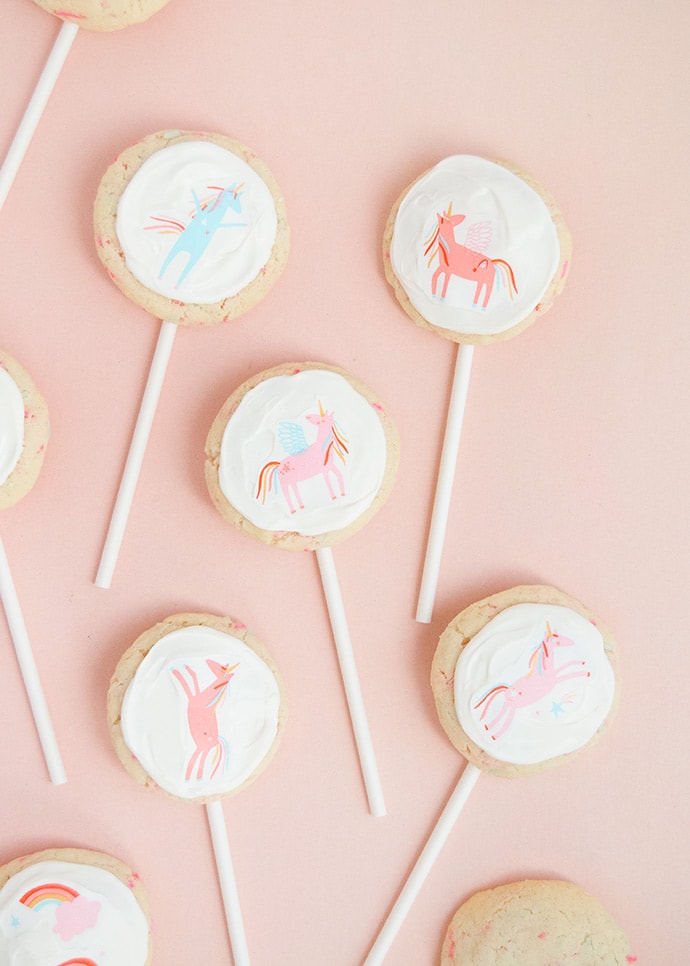 Playing with your food has never been more fun! We have crafted many different puppets and baked dozens of cookie recipes, but never before have we combined the two to make edible cookie puppets! Bake a batch of your favorite cookies and you're more than halfway there. We tried out these soft-baked funfetti cookies and were definitely not disappointed! You can really bake any type of cookie at all, or even swap in store-bought cookies or rice krispie treats if you're in a time crunch. Once the cookies are ready and cooled completely, add some frosting or melted chocolate wafers on top to give the cookies a smooth surface. And now the fun part – adding on your characters. This is where Stickies come in!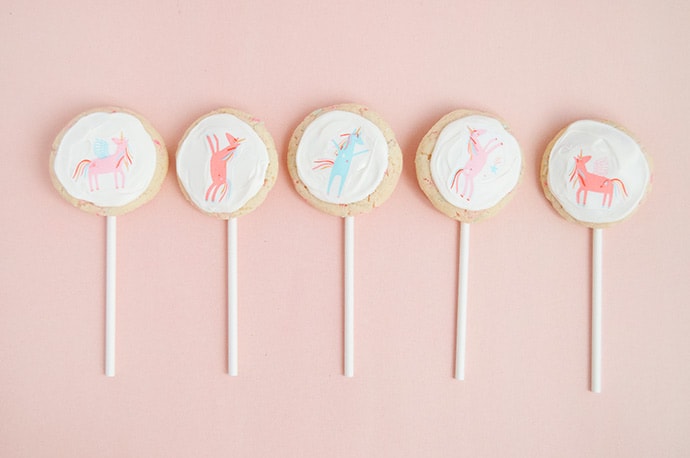 Stickies are 100% edible sugar "paper" stickers that gluten-free, nut-free, and dairy-free. Our friends at Make Bake Shop have a handful of the most adorable designs available for any occasion. When we saw these cheerful unicorns, we knew they would be just perfect for our cookie puppets. Stickies are just as easy to use as any regular stickers – just peel, stick, and eat. Although in this case, we'll be playing with these for a little while before eating!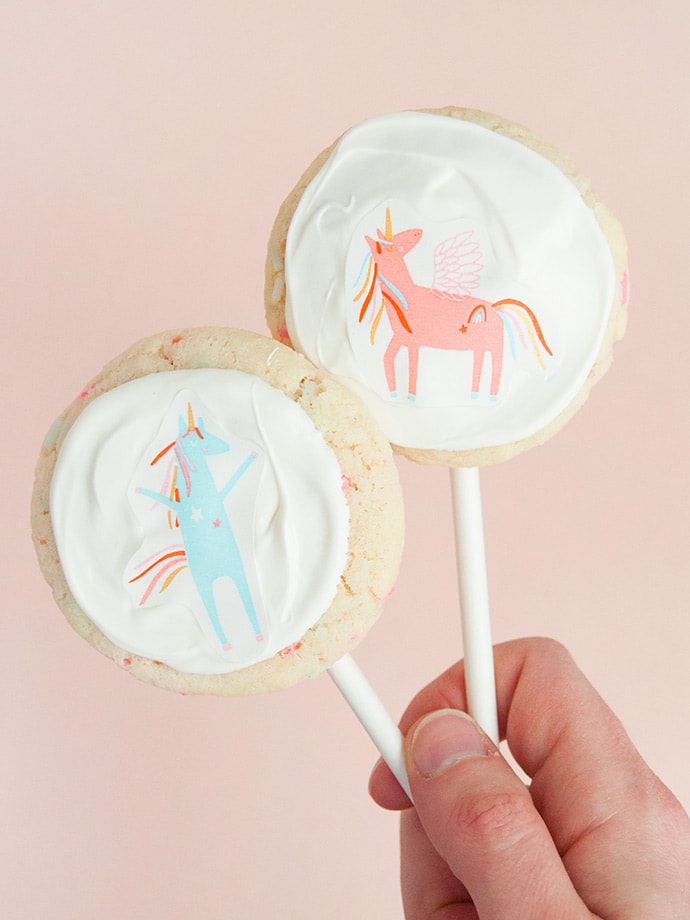 And we almost forgot to mention – there are matching sprinkles available for each design too, which was exactly what we needed to use in our sugar cookie recipe. When making these cookie pop puppets, we used melted white chocolate wafers in the microwave and used them to attach the sticks to the back of each cookie. Then use a spoon or spatula to apply a smooth coat on top of each cookie – yum! Before the chocolate hardens, place a unicorn Stickie onto each cookie. You can also use frosting instead of melted chocolate here, but you may have to be a bit more careful with them when using them as puppet since the frosting won't harden completely like the chocolate will.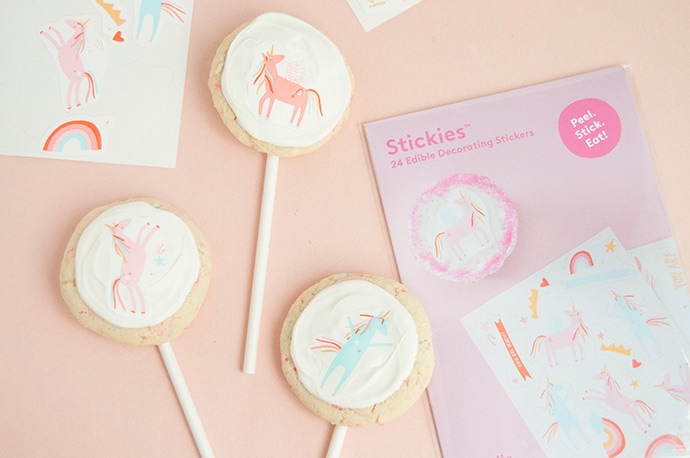 What stories will your puppets tell? Set up a mini puppet show and put on a performance for all to see. Maybe the unicorns will perform a choreographed dance to a favorite song or tell some silly jokes? It's all up to you and your kids! Check out all the fun designs of Stickies available at Make Bake Shop and have a blast putting on the sweetest puppet show ever.