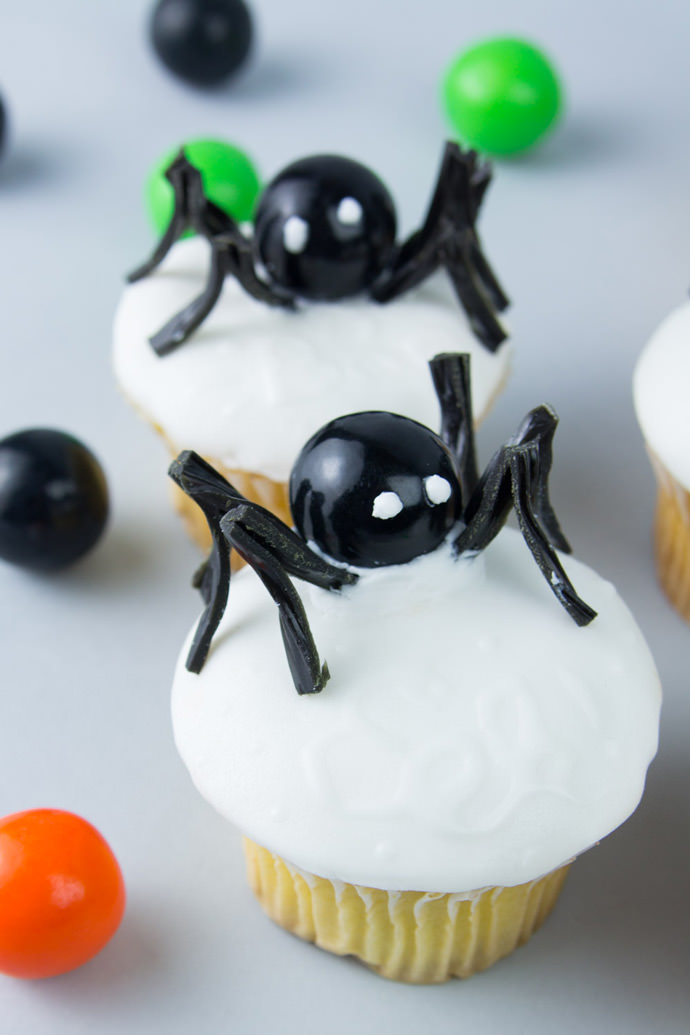 We enjoyed teaming up with Mavis, the mommy blogger over at Hotel Transylvania, for this super secret recipe! Have you ever heard of secret message cupcakes? Turns out, that with a little tonic water, frosting can become glow in the dark! Who better to top our secret message cupcakes that a sweet, er, super scary spider made from candy? Psst. Don't forget to mark your calendar for Hotel Transylvania 2's release date September 25th! Sounds like the perfect day to kick off the Halloween season! Grab your materials, let's get started!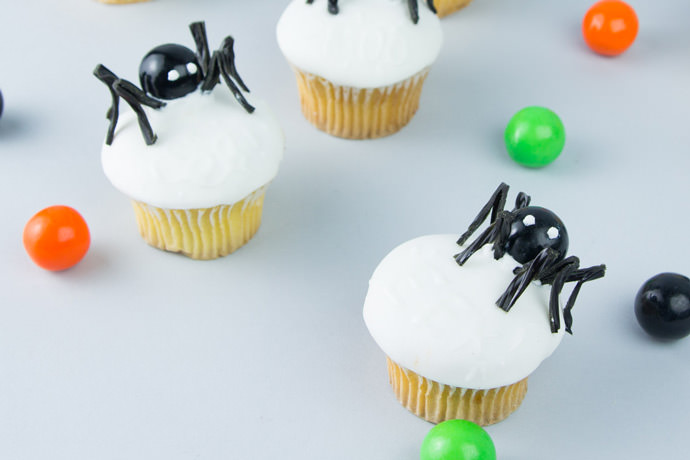 There are two main parts to this cupcake DIY. First you'll need to mix up some glow in the dark frosting. Then craft your little spiders to keep watch over the cupcakes!
What You Need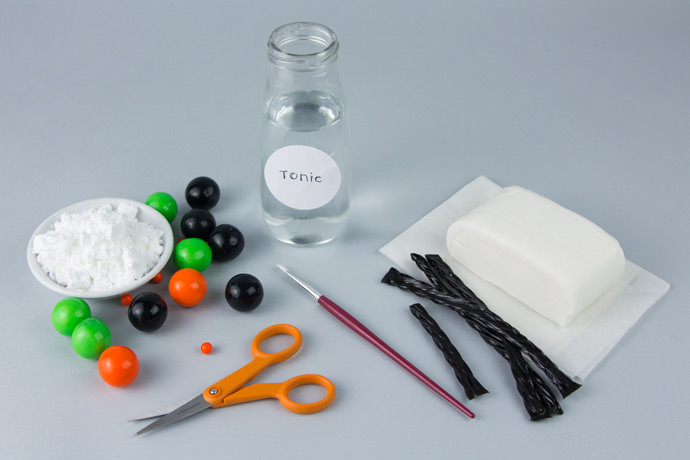 For the cupcakes
1 dozen cupcakes
White frosting
Pre-made white fondant
Small rolling pin or fondant roller
For the spiders
12 black gumballs
1 package black licorice
Scissors
For glow-in-the-dark frosting
Powdered sugar
Tonic
Paint brush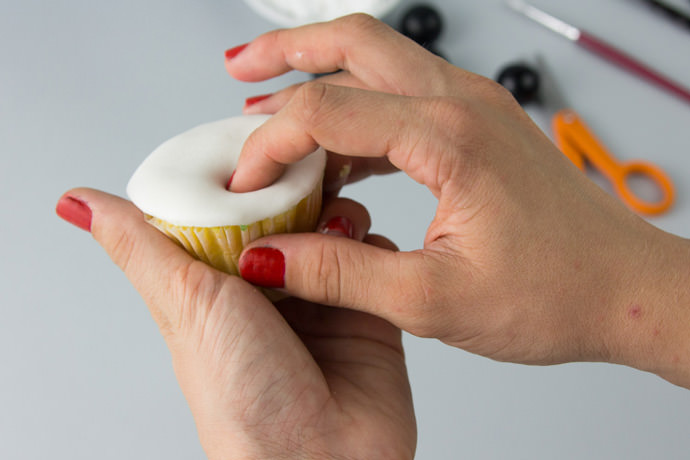 Step 1
Gather up your cupcakes of choice for this project. Start out by putting a thin layer of white frosting on the tops of the cooled cupcakes. This layer of frosting will help the fondant adhere. Roll out your fondant and cut it into disks with either a cookie cutter or the lid of a mason jar. Take the disks of fondant and lay them on top of the frosted cupcake. Turn your disk edges in for a rounded look. Gently press an indent with your finger about an inch in from the edge of the cupcake.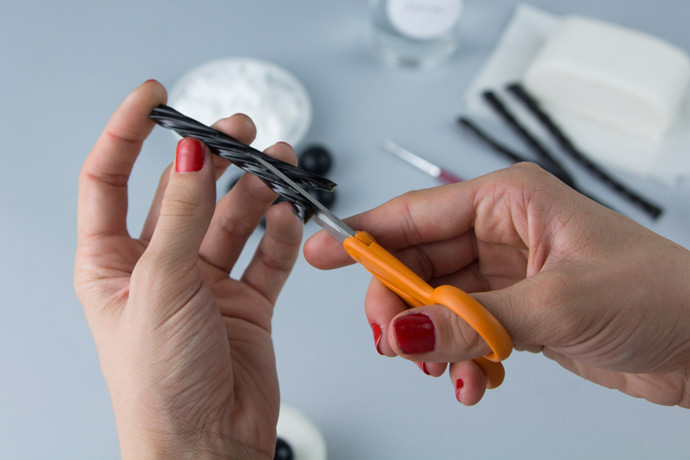 Step 2
EEK! Here comes the spider! Take your black licorice candies and cut them into 1" to 1 ¼" inch bits. You should end up with about four per candy stick. When you've chopped them down to size cut them lengthwise in two pieces. Now slice the little licorice bits through the middle BUT leave a bit of it connected! This is a spider leg ready to have one end dipped in frosting and stuck into the cupcake.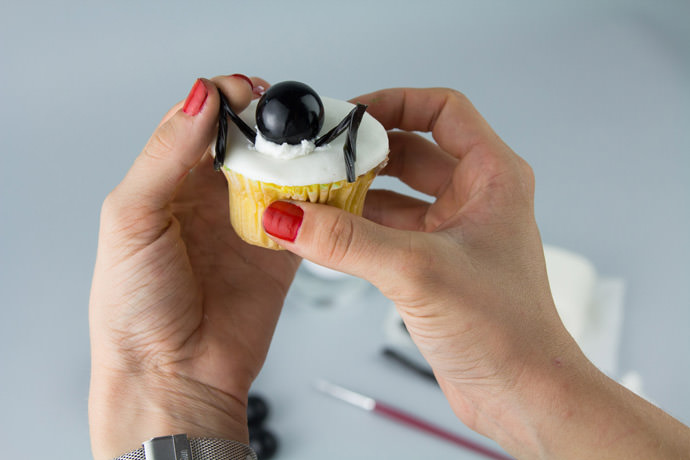 Step 3
Take your black gumball and put a dab of frosting on the base. press the gumball into the cupcake where you made an indent earlier. The frosting will fill the hole and hold the spider's body and legs in place.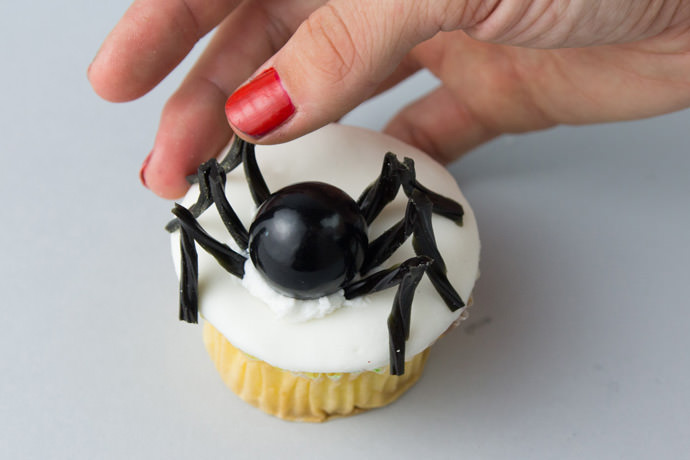 Step 4
Dip one tip of the leg in frosting and push it in at the base of the gumball. flip the other side of the leg out and position it where you want. Repeat for each cupcake times and add two frosting dots as eyes for a creepy crawly spider.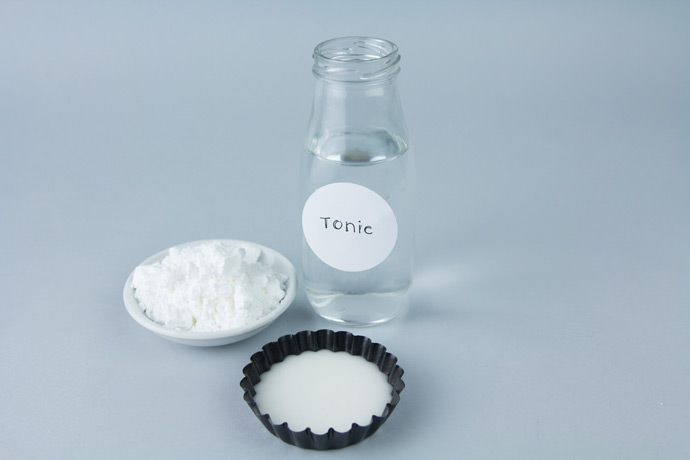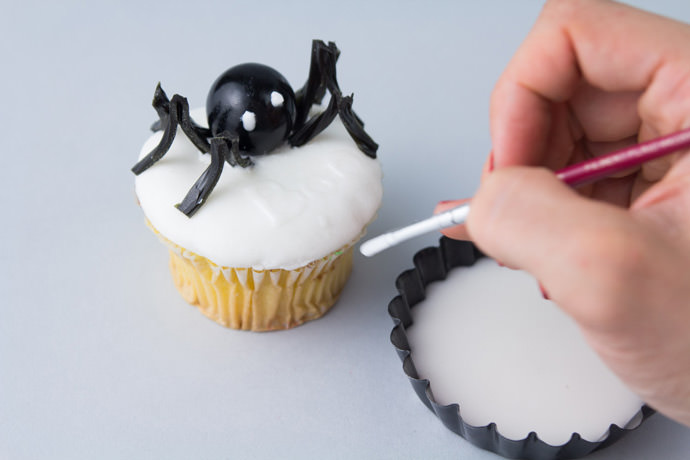 Step 5
Making the frosting is the easiest step. Just mix the tonic water with confectioners sugar to a consistency of icing. Dip your paint brush in the mix and paint away on the fondant. Boo, Eek, and Yikes! are some of our favorite phrases but a spider web would be super spooky too! What will you write?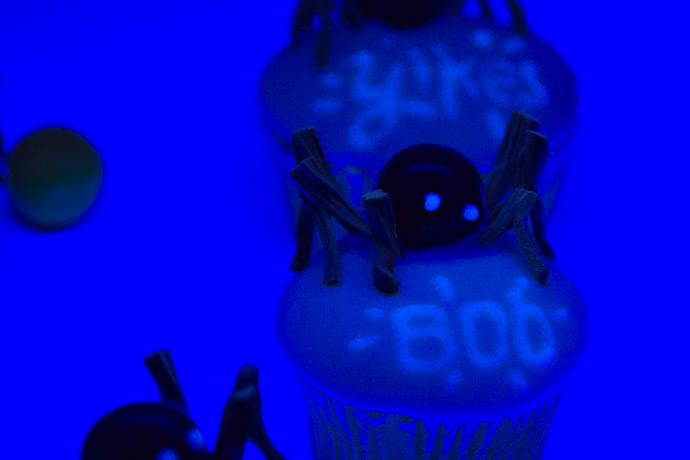 These cupcakes would make a great centerpiece for a dessert table! Check them out under the blacklight! No one will see what's coming until you whip the black light out! You could write out names in glow in the dark for a fun hide and seek. You could even paint out letters to spell out a message! I hope you enjoy making these little guys!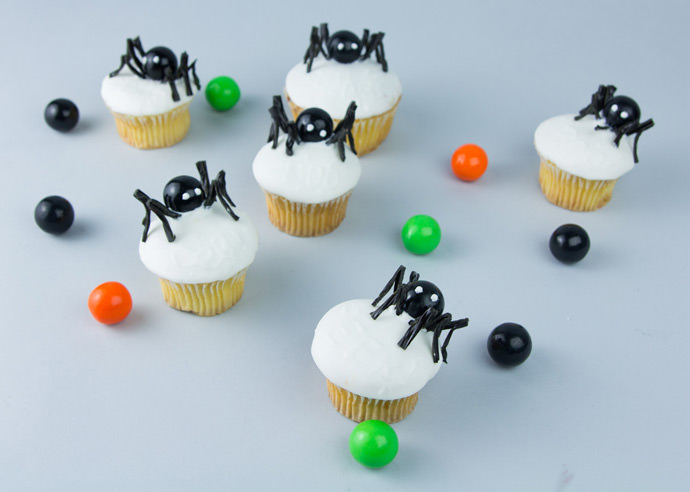 Keep an eye on the spiders—they tend to wander ;)