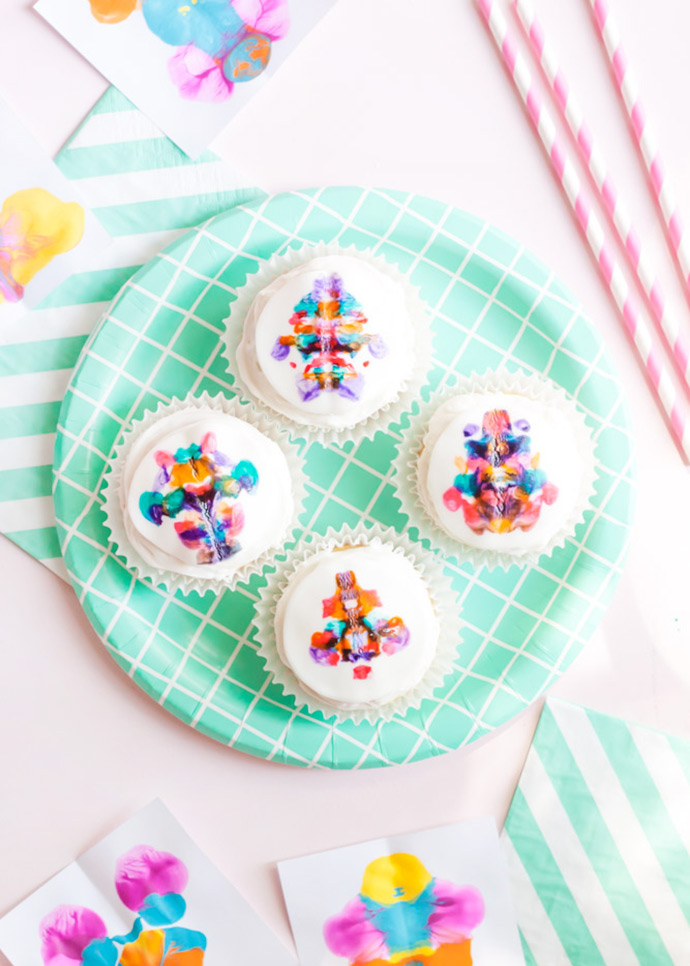 My high school Psychology professor was my favorite teacher of all-time – I loved his class so much that I declared Psychology as my major when I graduated. After my first year of classes, I decided that it must have been the professor I adored, and not so much the profession! Long story short – I ended up studying Interior Design, which is a much better fit, but I still love certain aspects of psychology. I remember learning about the history of the inkblot test at one point, and it's way more fascinating than I realized back when we made the little symmetrical paintings in Elementary school art class!
Years ago, patients were shown a series of inkblot pictures to see how their mind would interpret the images. A psychologist would then evaluate the results. The test is no longer considered valuable, but it was used to assess a person's deepest fears and thoughts. When I made these cupcakes, my daughter saw a clown's face in one of them … I wonder what that means! Anyway, I always thought that inkblot art was fun to make, and I decided to apply it to cupcakes for a cool art party or back-to-school bash! These would have been perfect for my friends who finished the program, and graduated with Psychology degrees!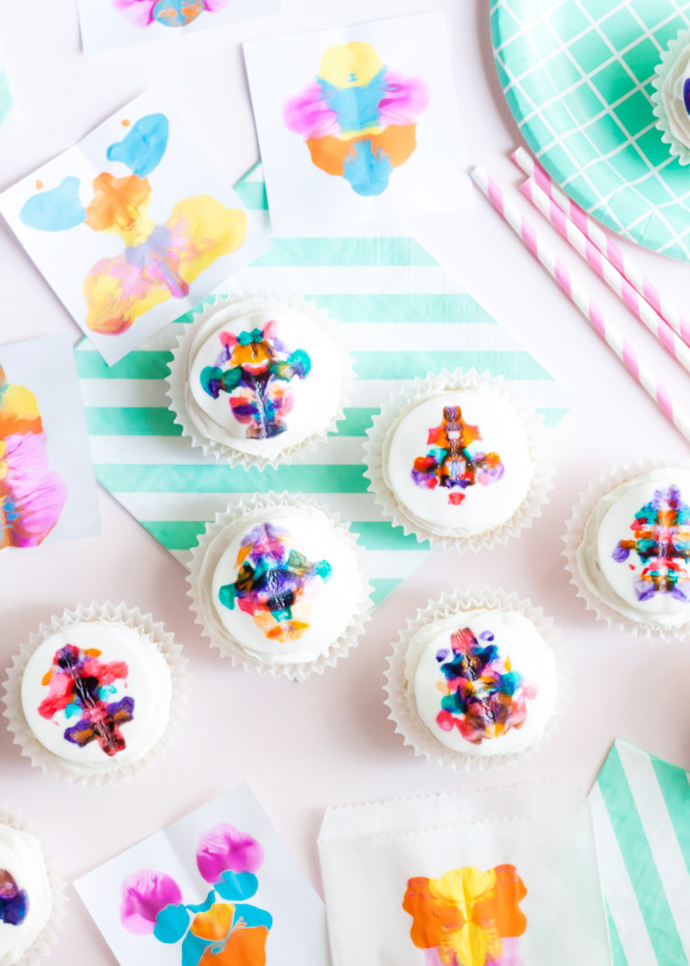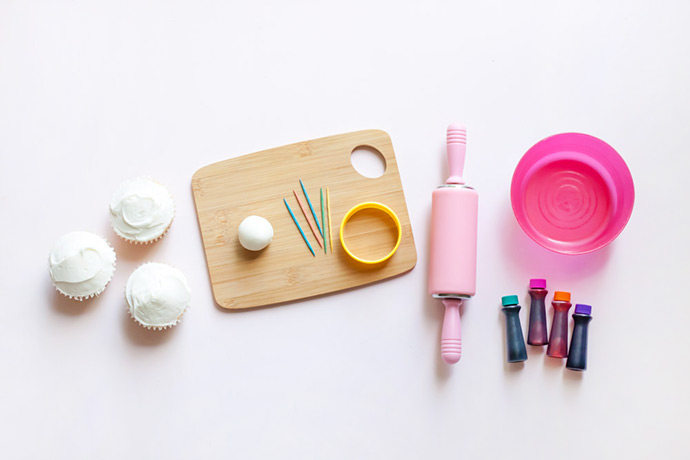 • White frosted cupcakes
• White fondant
• Gel food colors
• Toothpicks – one for each gel food color
• Rolling pin
• Bowls (one for each food color)
• Water
• Circle cookie cutter (this one is 2 ¼")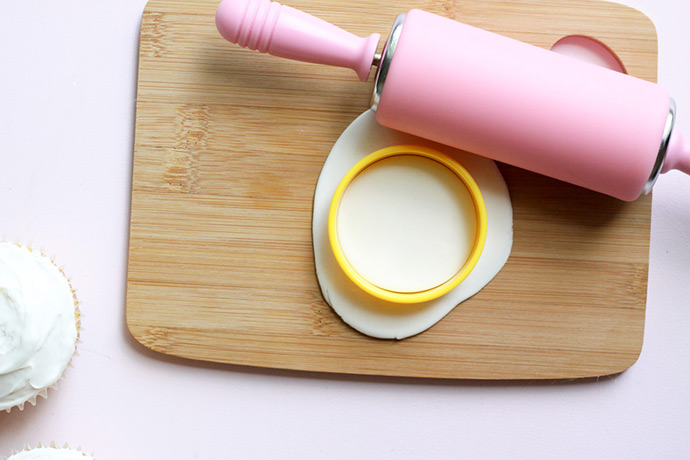 Step 1
Roll a handful of white fondant into a ball, and flatten it to about 1/8" with a rolling pin. Use your cookie cutter to make a circular piece of fondant.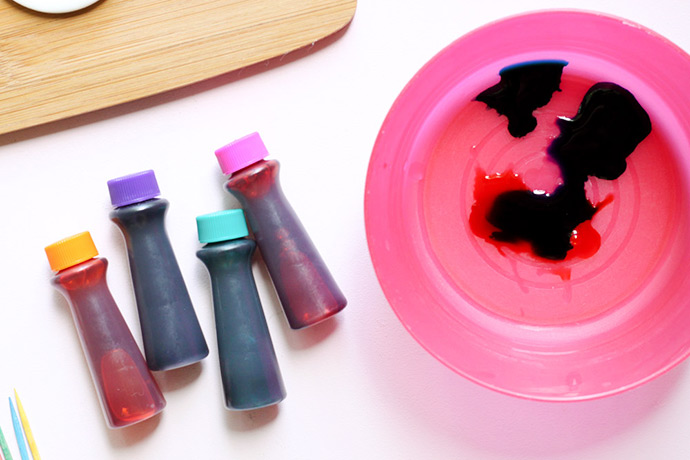 Step 2
Place gel food colors into separate bowls, and do several drops of each color. Add a drop of water to each bowl to thin it out a bit.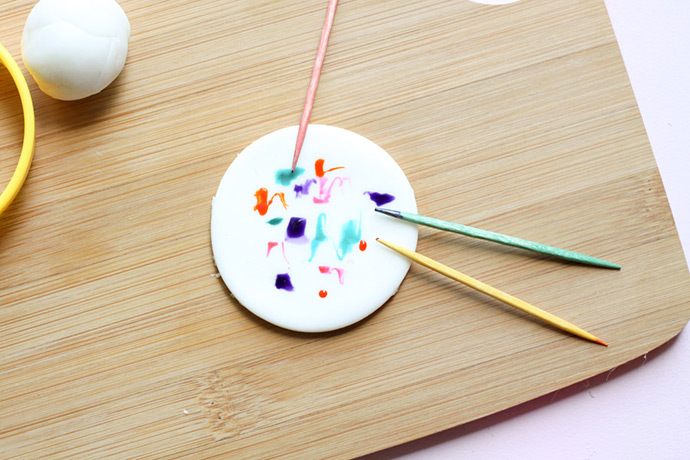 Step 3
Using a separate toothpick for each color, dip a toothpick into the food gel, and place random dabs and dots of color on your fondant circle. You may have to experiment with placement and amounts.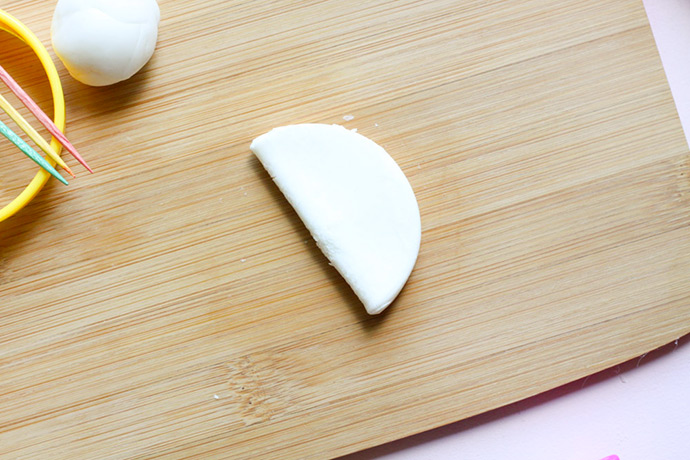 Step 4
Fold the fondant circle in half, so that the food color gel is on the inside. Squeeze the folded circle together, but watch the edges so that the color gel doesn't squeeze out the sides!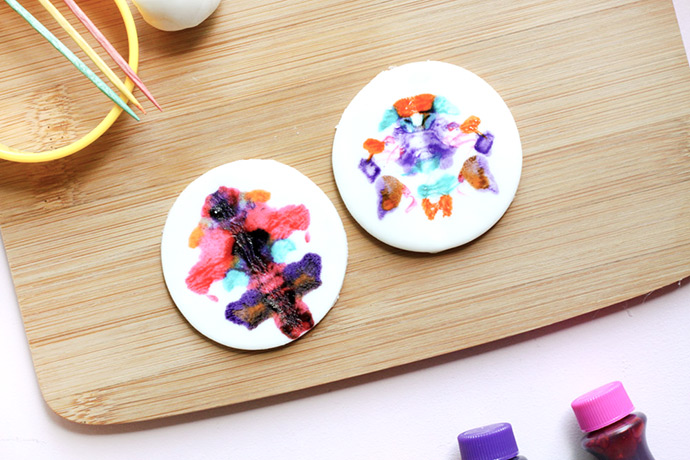 Step 5
Unfold the fondant circle, and lay it on a white frosted cupcake.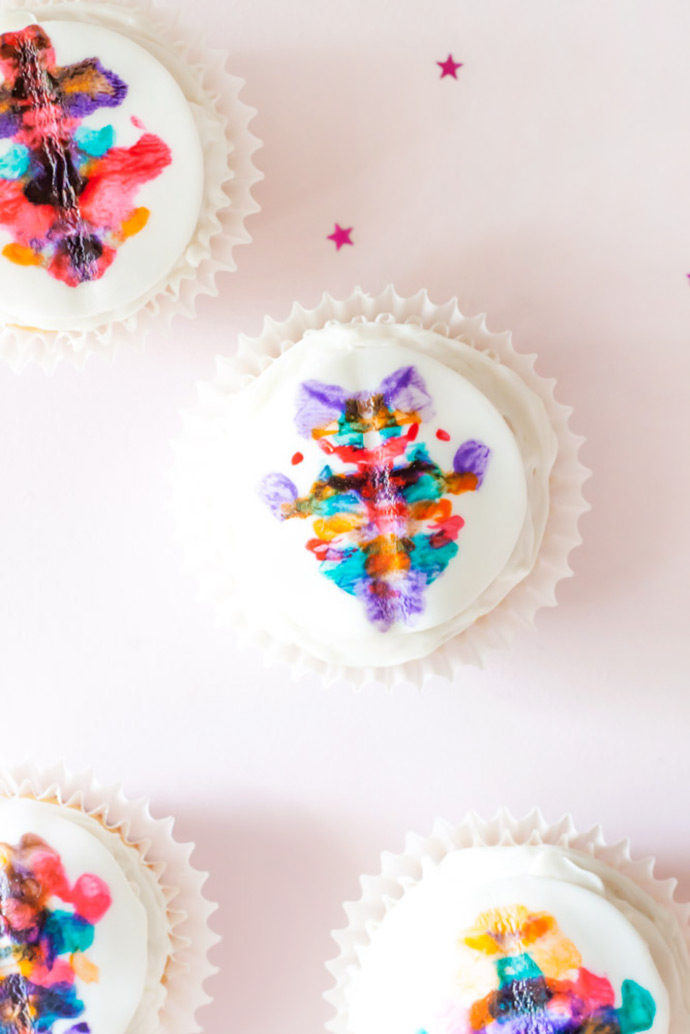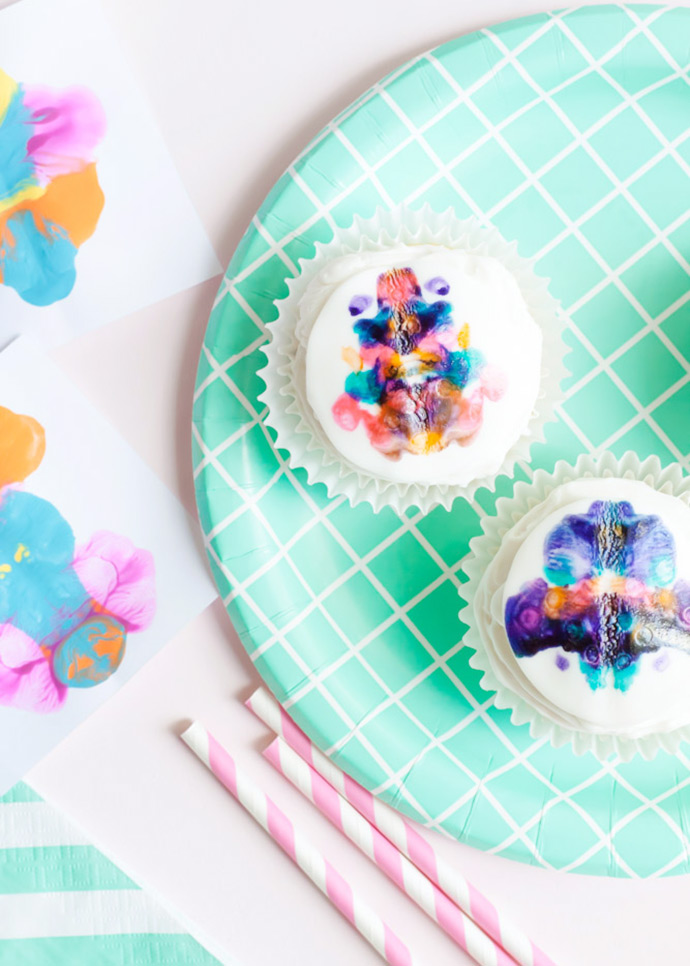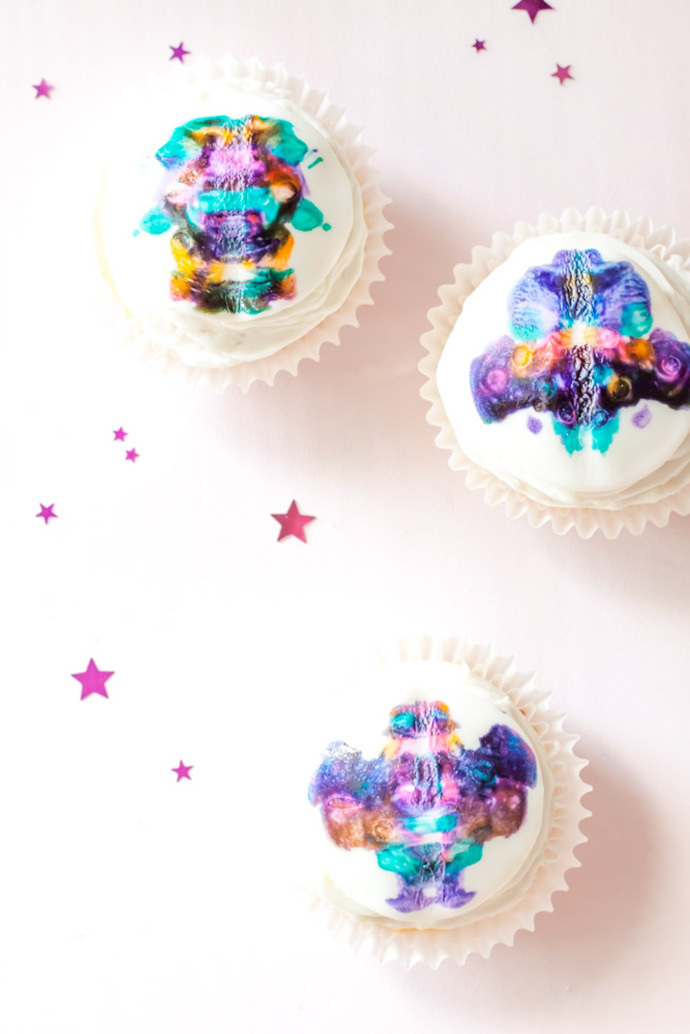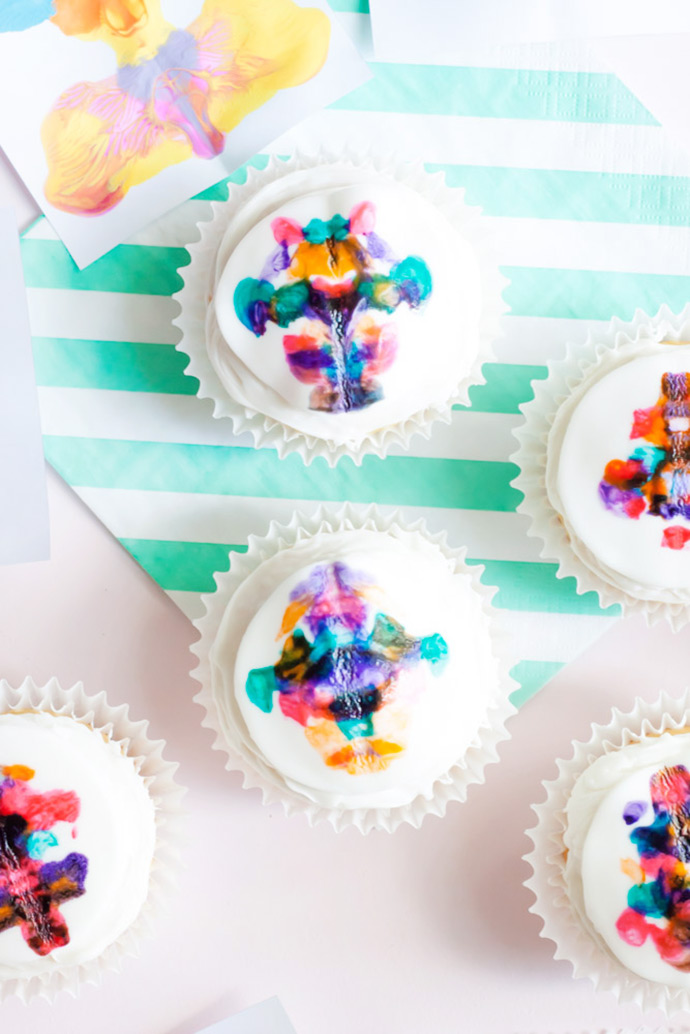 Now take turns analyzing what your friends see in each inkblot. Bon appétit!