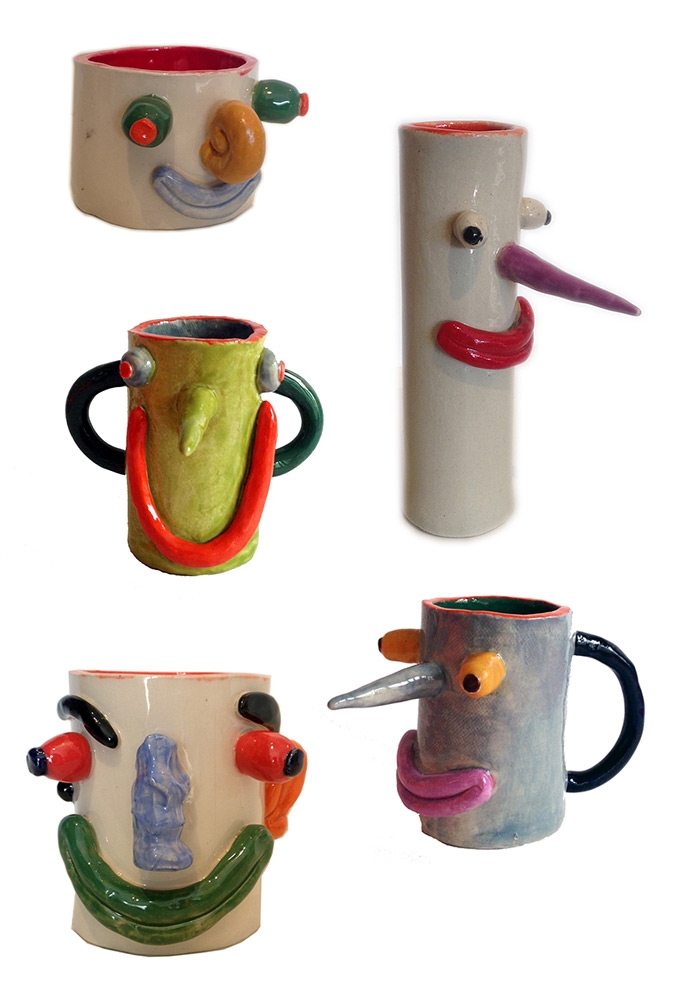 We're huge fans of Isa Beniston! We can't look away from her playful and quirky sculpted mugs and vases, paintings, and custom painted clothing. Her friendly mugs first caught our eye and now we can't get enough of her entire portfolio! Isa attended UCLA and now lives, works, and teaches in LA. Her online shop Gentle Thrills launched earlier this year and is an amazing collection of art-covered clothing, accessories, paper goods, and more.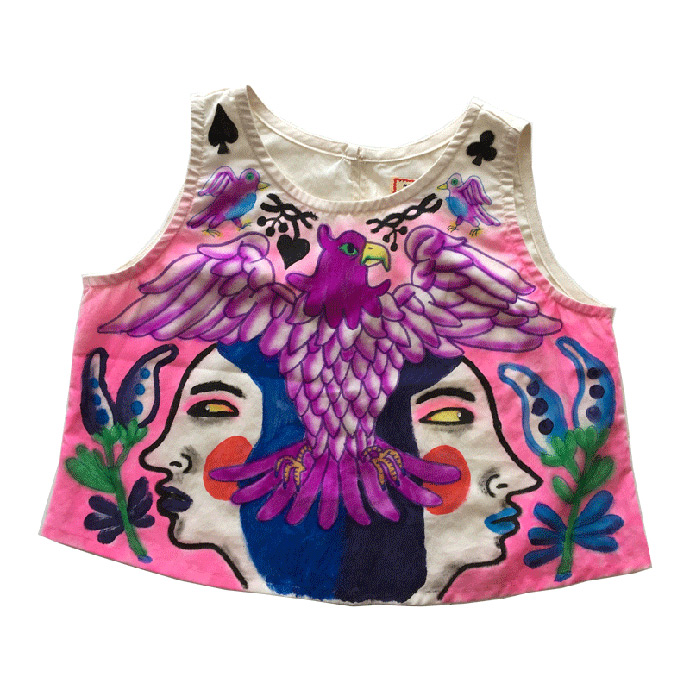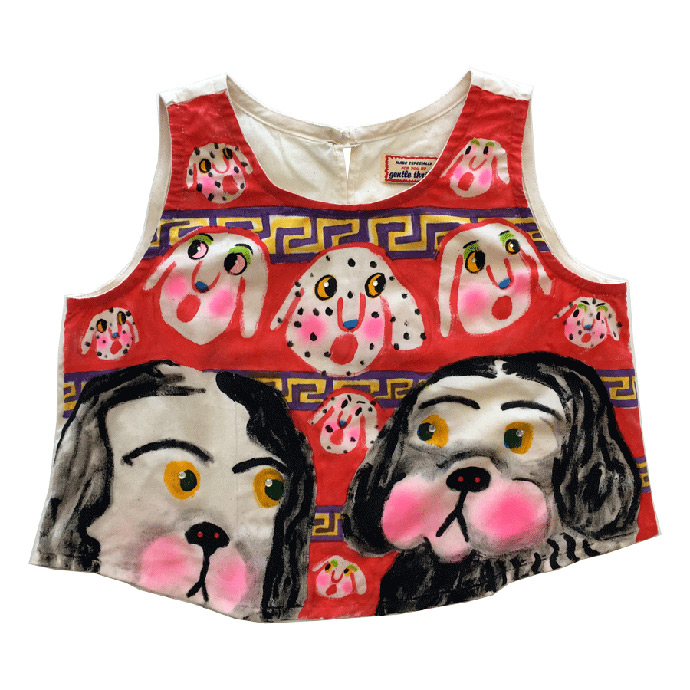 These are a few of Isa's hand-painted muslin blouses – aren't those adorable puppies just the best?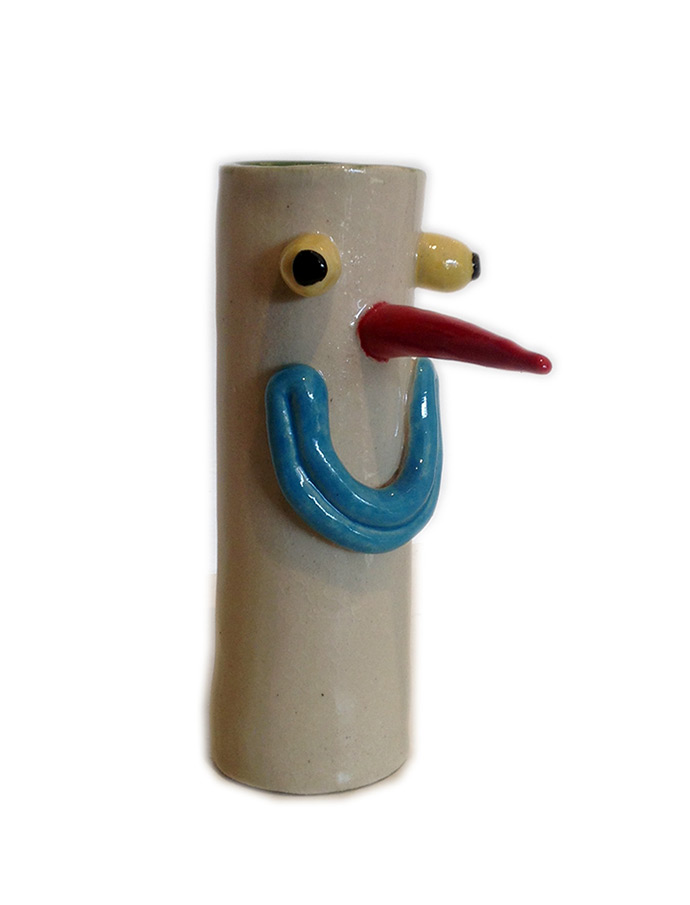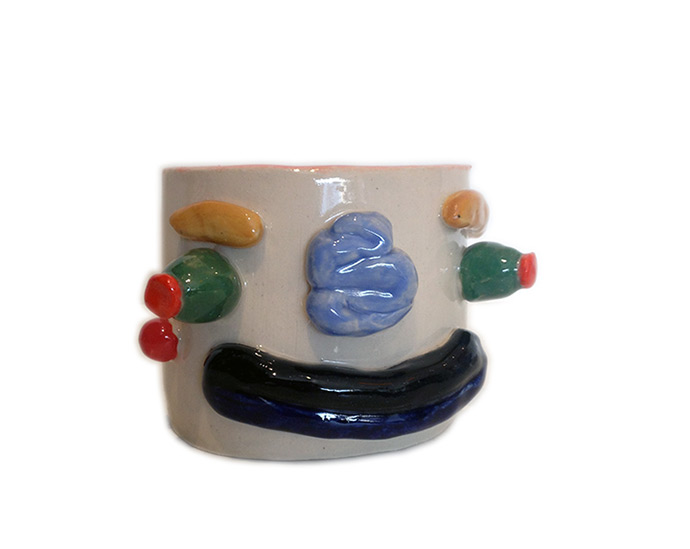 These quirky stoneware mugs and vases are available for purchase at Freehand Gallery in LA. We love these silly, friendly faces so much that we can't pick a favorite!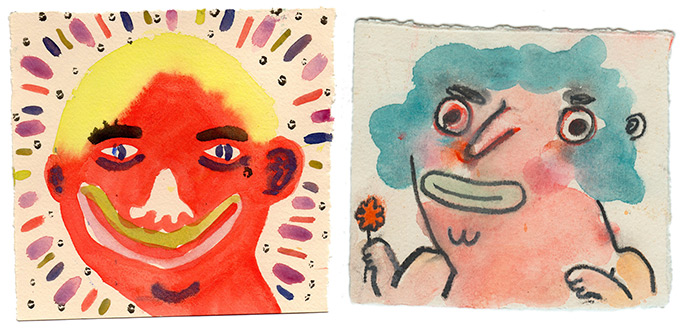 Isa says her favorite way to set goals is by learning from failure: "Failure is by far the fastest, most effective way to learn something …  I try really hard to be nice to myself when something doesn't go as planned.  If I beef, there's an immediate goal I've set for the future: don't do that again."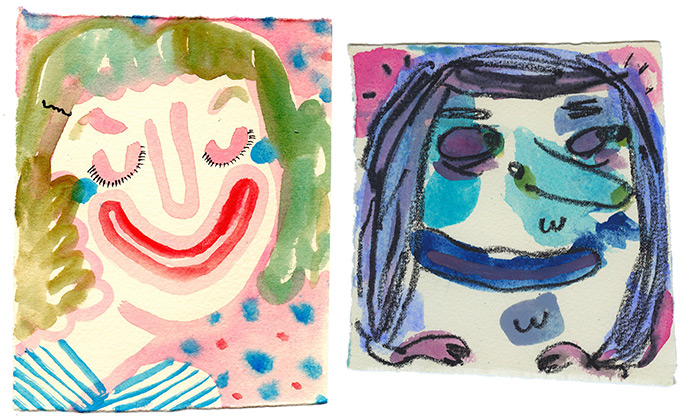 Follow Isa's adventures on Instagram and check out her amazing shop Gentle Thrills!
Sources:
Quote from Society6
Images from Isa Beniston's website