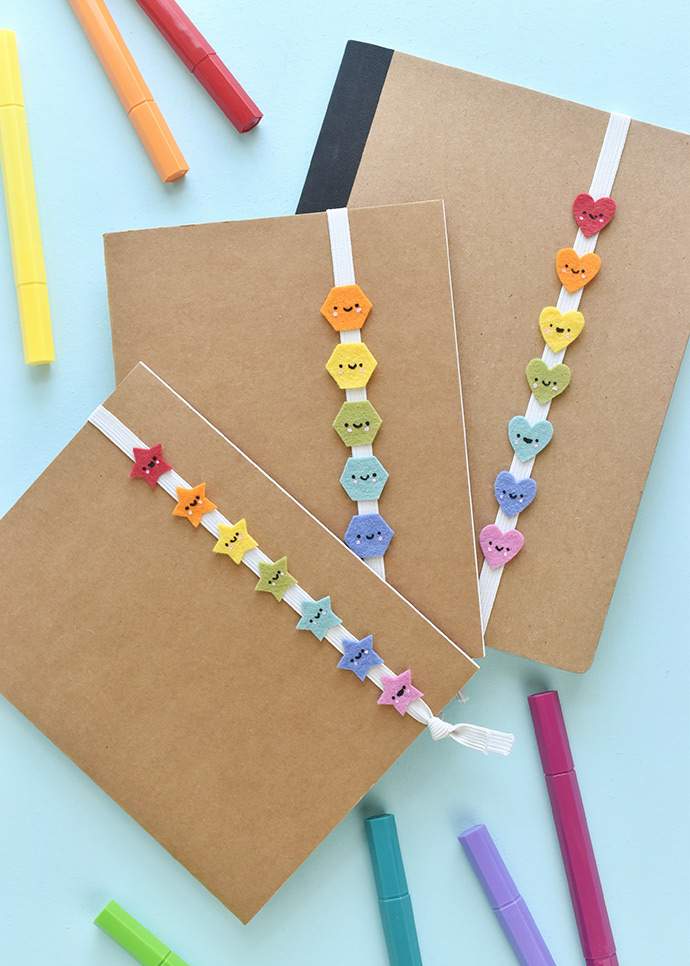 Keep your spot or keep your notes together in the most kawaii and colorful way possible with these DIY elastic book bands! Covered in rainbow shapes, they'll take you back to school with a smile.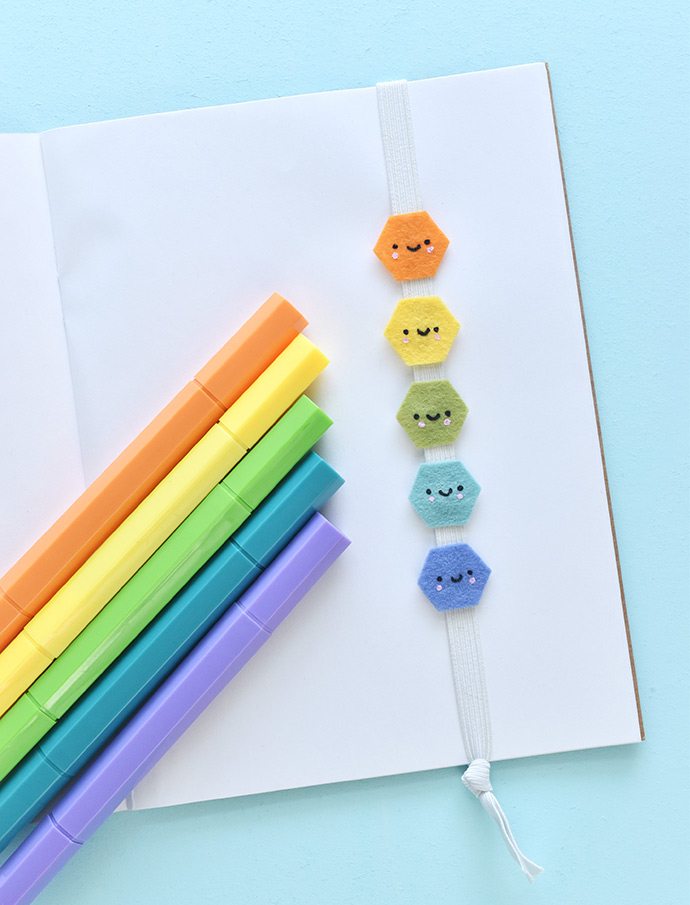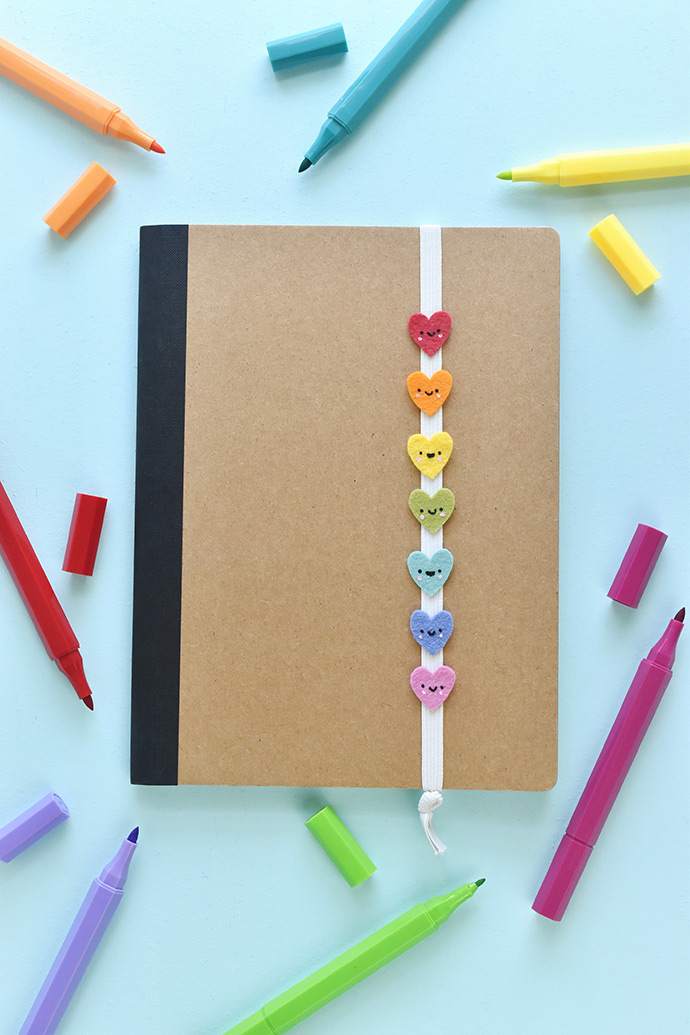 You can use these bands in several ways. The first is like a giant rubber band for your notebook. This is especially helpful when you have extra papers tucked inside because they're less likely to escape. Another way to use your rainbow book band is as a bookmark. They work in textbooks, composition books, and more!
Plus, they're great for holding pages that want to turn or flip while you're reading or working. And you can even slip one on as a headband if you like. It's an accessory for your books and for you!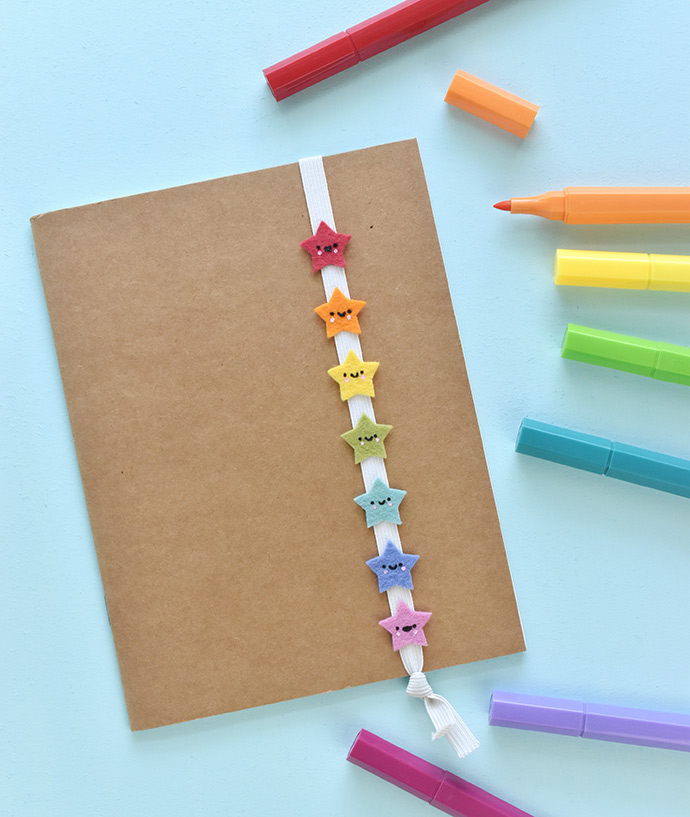 Freezer Paper
Pencil
Felt (wool or wool-blend is best for this)
Iron
Scissors
Acrylic Paint in Black and Light Pink (or Mix White and a Darker Pink)
Wooden Skewer or Toothpick
Flat Elastic (1/4″ to 3/8″ is a good size)
Fabric Glue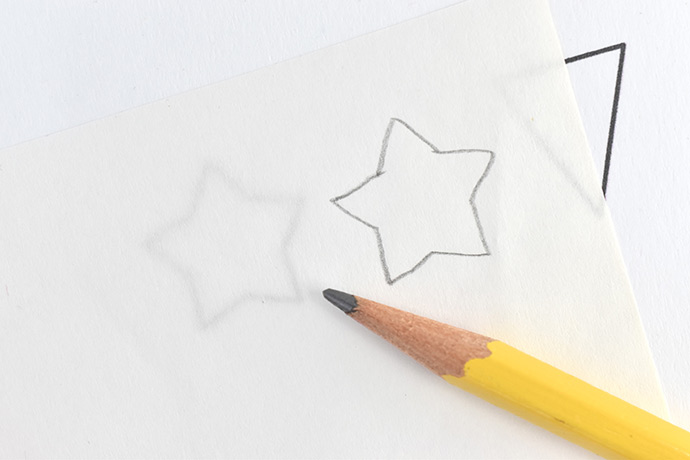 Step 1
Print the rainbow book bands template PDF and choose which shape or shapes you want for your band. Trace the shape(s) on the non-shiny side of the freezer paper. Leave enough space between them so you can cut them apart.
If you're making more than one book band, group the shapes together by color.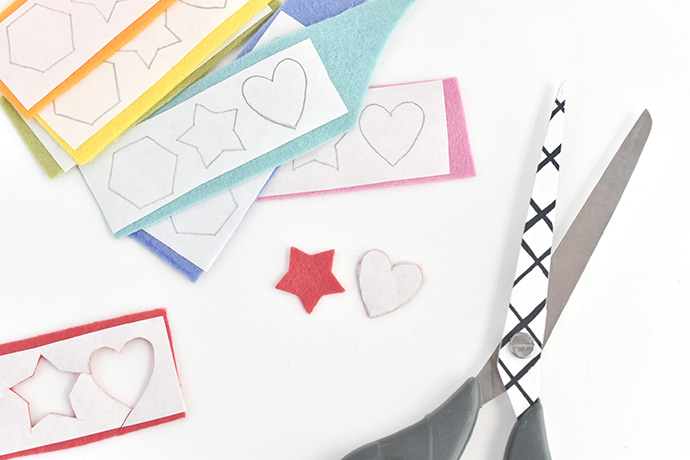 Step 2
Iron the traced shapes onto felt. Cut out the pieces and peel off the paper.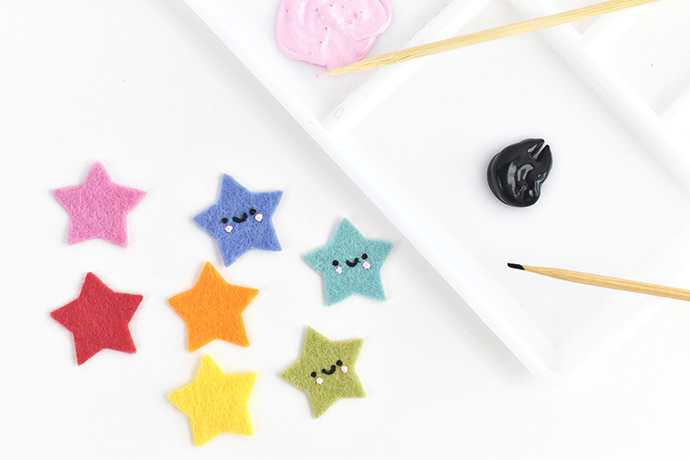 Step 3
Use a skewer or toothpick to paint tiny faces on the shapes. Make black dots for the eyes, pink dots for the cheeks, and a black U shape for the mouth.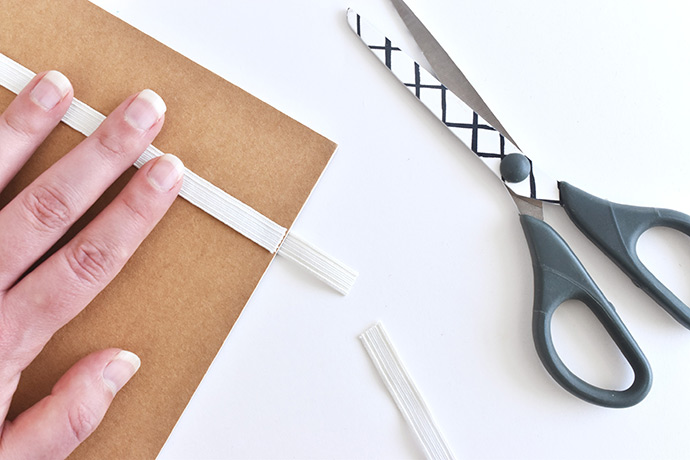 Step 4
Wrap the elastic around the book you plan on using your book band on and then add about 1 inch. Cut the elastic, then tie the ends together with a knot.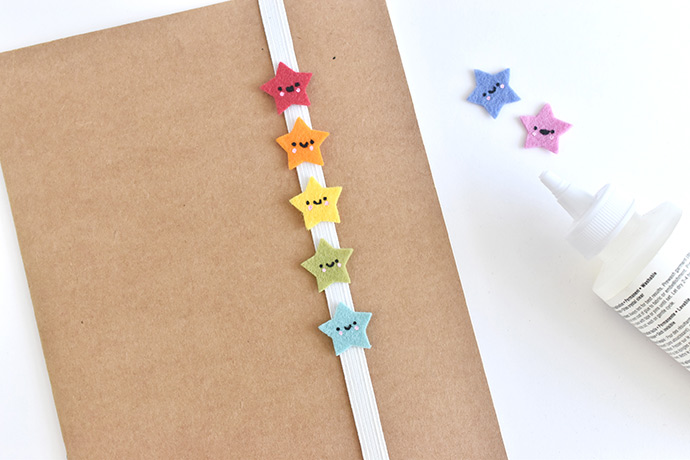 Step 5
Place the elastic on your book. It's important for the elastic to be stretched when you attach the felt pieces.
Use fabric glue to attach the rainbow shapes. Run a small line of glue vertically down the center. You want enough glue to hold the pieces securely but not so much that it oozes out.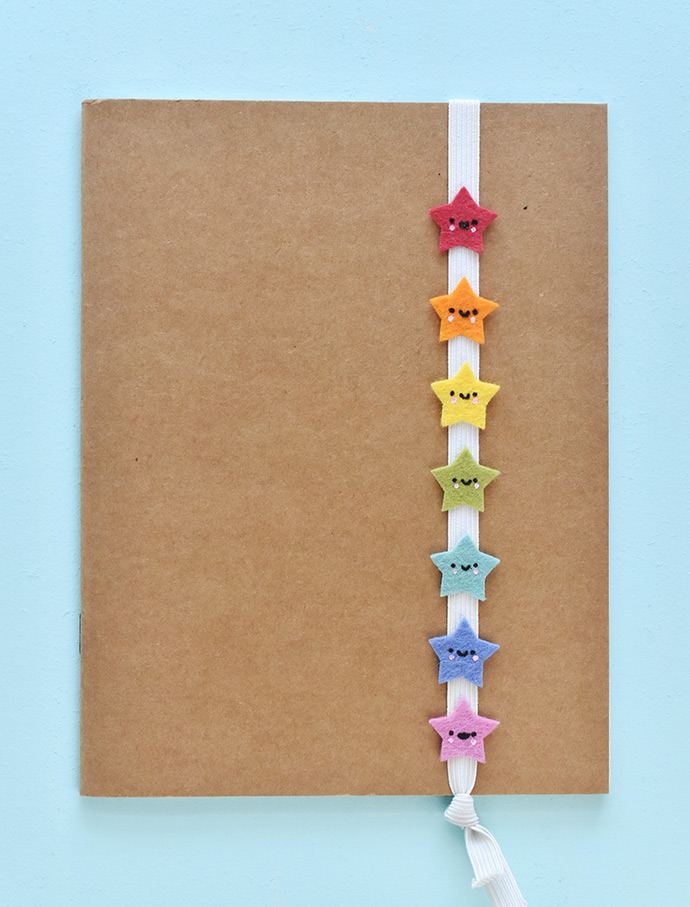 Step 6
Give the glue plenty of time to dry. If you remove the stretched band too soon, the pieces may come off.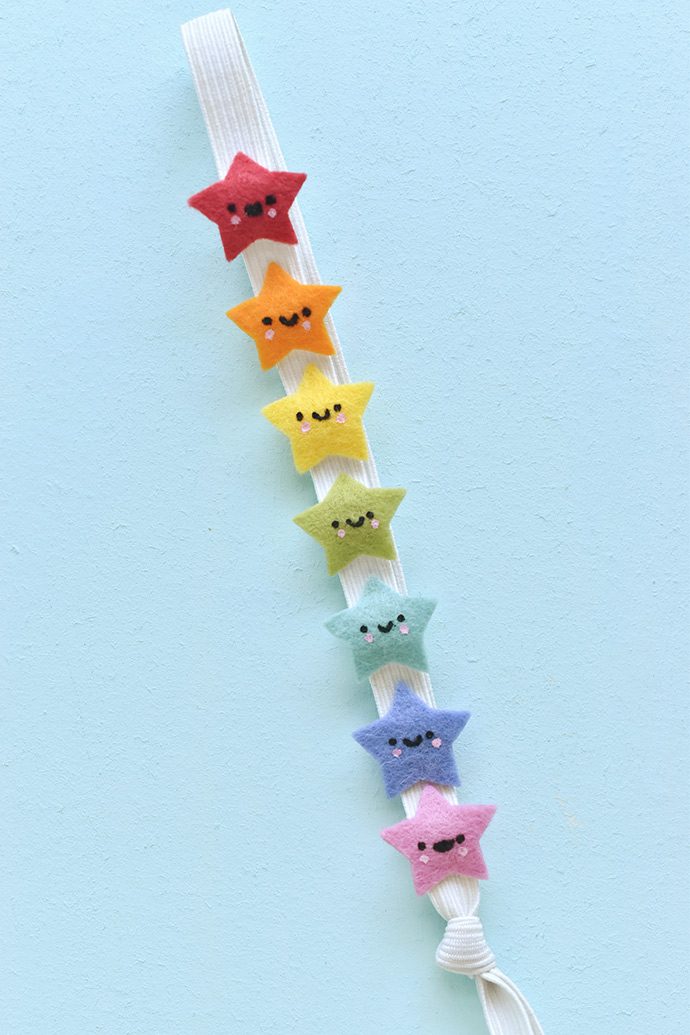 When you do take the dry book band off, it will have some curl or bumps to it. That's normal!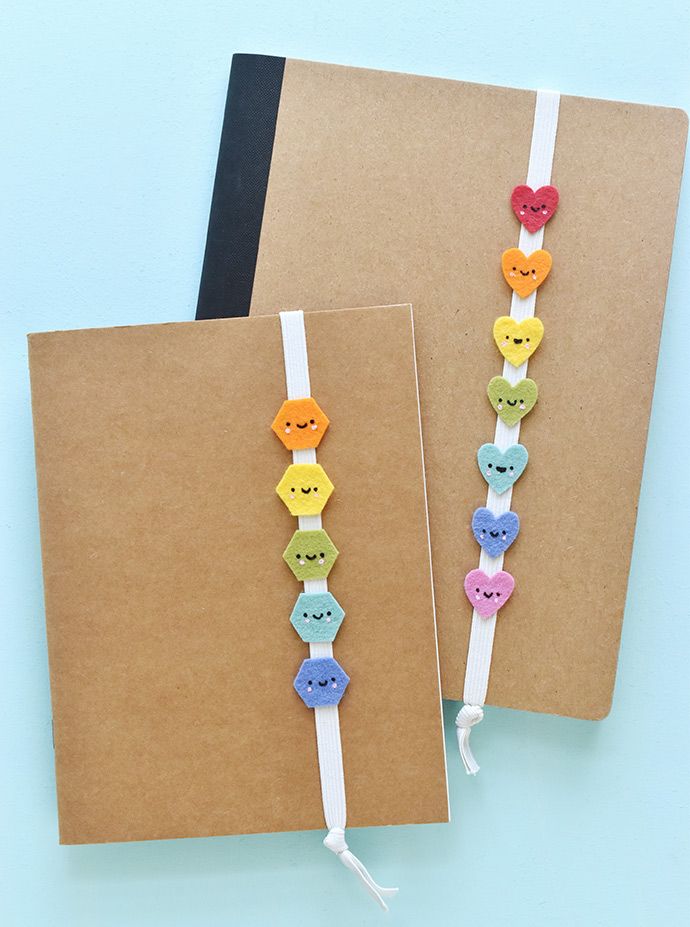 As you make more elastic bands (because all your books want to wear one of these!), try changing up the colors or using only part of the rainbow.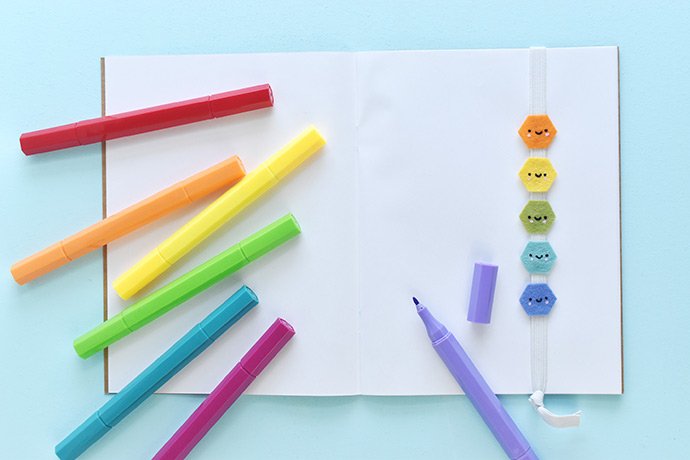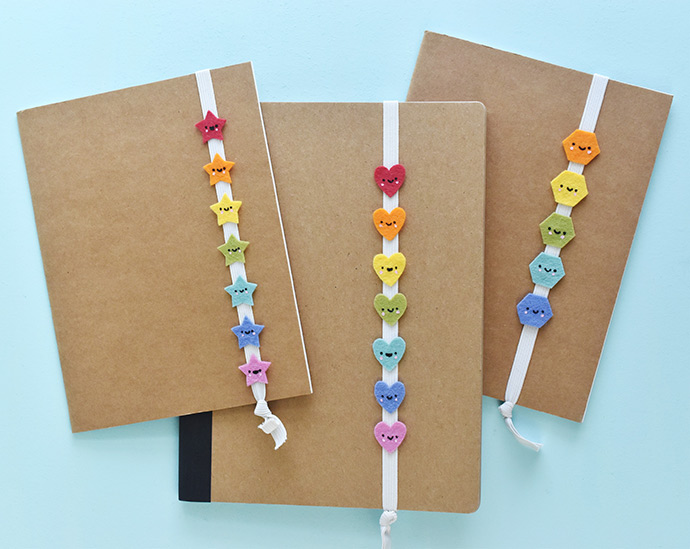 The templates are small so you can fit all the colors of the rainbow, but you can print them at 150% or higher to make larger pieces. This would be great for when you only want to use one or a few shapes.
Play with the shapes and see what you come up with. And you don't even need to paint the faces on! You could paint other designs or layer some felt pieces.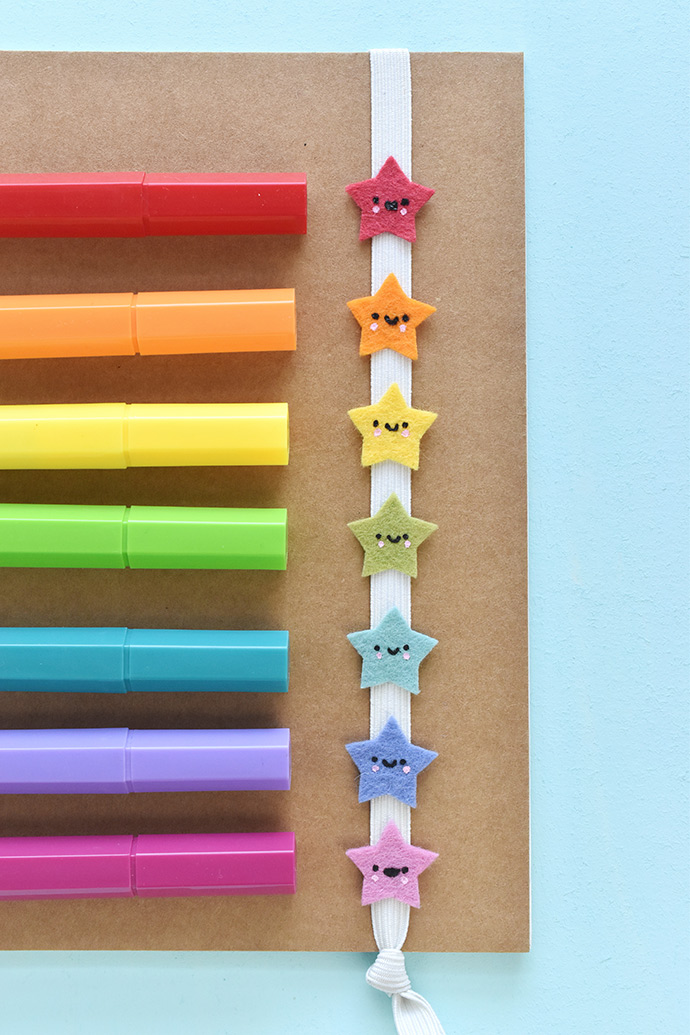 Happy crafting!