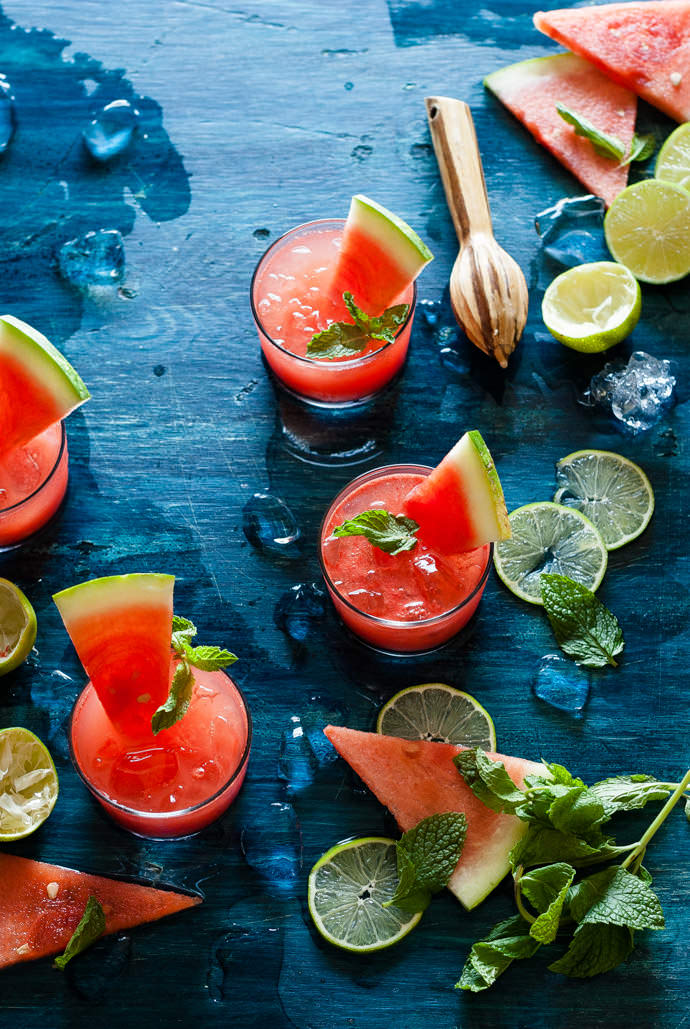 Summer is in full swing and the days are hot, hot, hot around here! Icy beverages are a constant request nowadays. One of my favorite drinks to have around is watermelon agua fresca.
"Agua fresca" is Spanish for "cool water" and mainly consists of water flavored with fruit juices, flowers or seeds. I like using watermelon because it's easy to get a large yield of liquid from pureeing the flesh and is full of vitamins and minerals. Watermelon also has a lot of natural sweetness and makes the drink such a pretty pink color!
Combined with the lime juice, this watermelon delight packs a pretty powerful punch of vitamin c. Instead of adding sugar, we use honey so that this drink stays a little bit healthier than our sugar-laden lemonades. You can add more or less honey to taste. (I add a little more than the ¼ cup listed in the recipe.)
What makes this drink really refreshing is the addition of Seltzer or Club Soda. I like to add the Seltzer because it makes the agua fresca lightly fizzy without adding any added sugar. You can also use ginger ale in place of the Seltzer, but make sure to take the sugar into account when adding the honey.
With watermelons flooding the markets right now, grab one quick so that you can enjoy (about 2 ½ quarts of) this sweet, tangy, refreshing drink!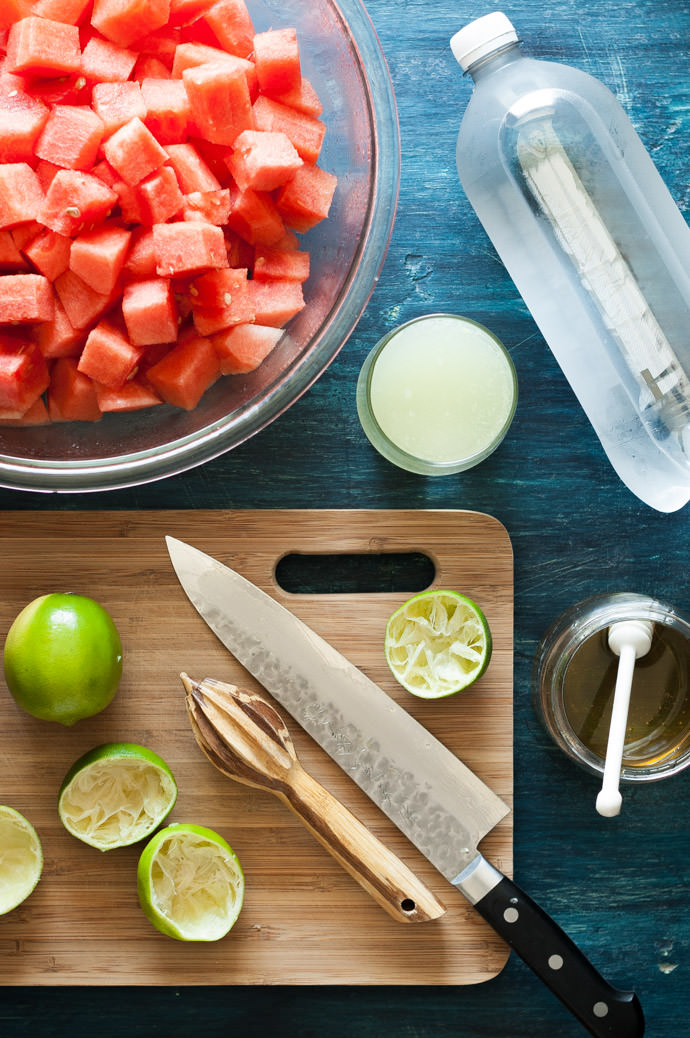 ½ chilled large watermelon, rinds removed and cut into 1" cubes
juice of 2 smaller limes
¼ cup honey
1 quart Seltzer, Club Soda, or Ginger Ale
Slices of watermelon, to garnish
Slices of lime, to garnish
Fresh mint leaves, to garnish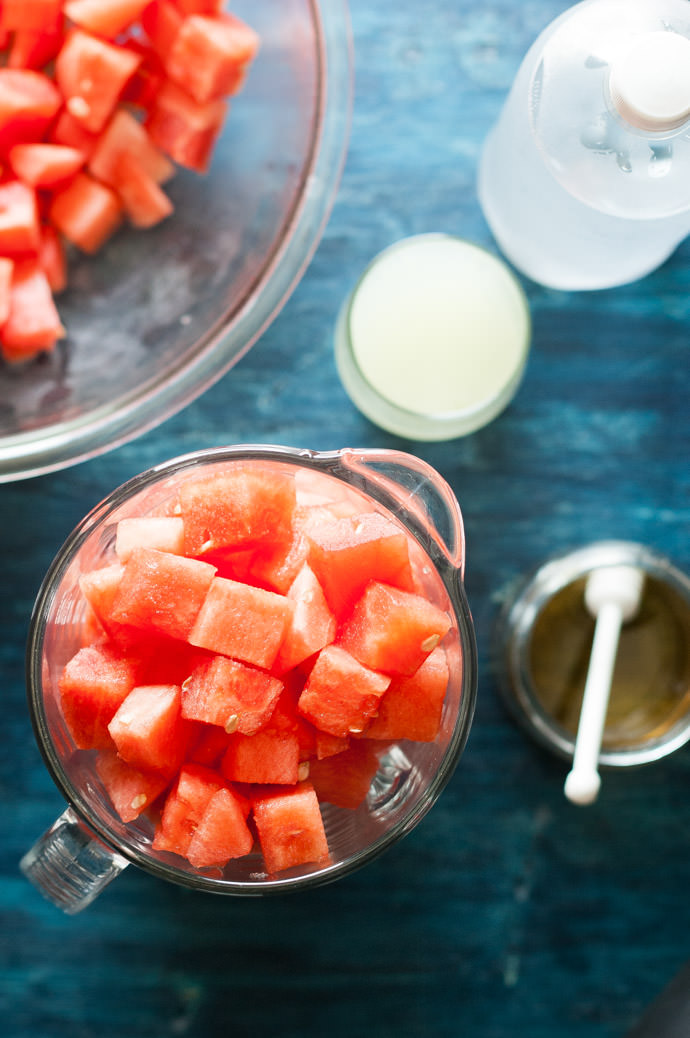 Step 1
Place the watermelon in a blender and puree until smooth and liquefied.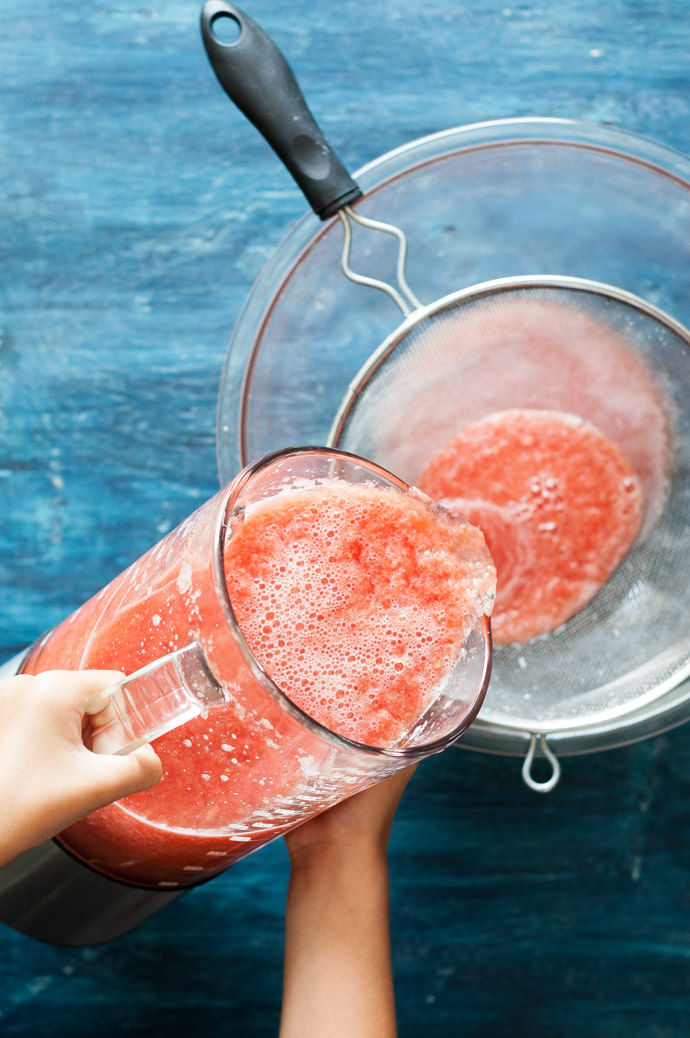 Step 2
Pour pureed watermelon through a fine mesh sieve and discard solids. Pour watermelon juice into a pitcher.
Step 3
Add the lime juice and honey to the pitcher. Stir until all of the honey is dissolved and blended in to the watermelon/lime juice. Taste mixture and add more honey if more sweetness is desired. Pour the soda slowly into the pitcher, taking care to not let the bubbles overflow. Stir.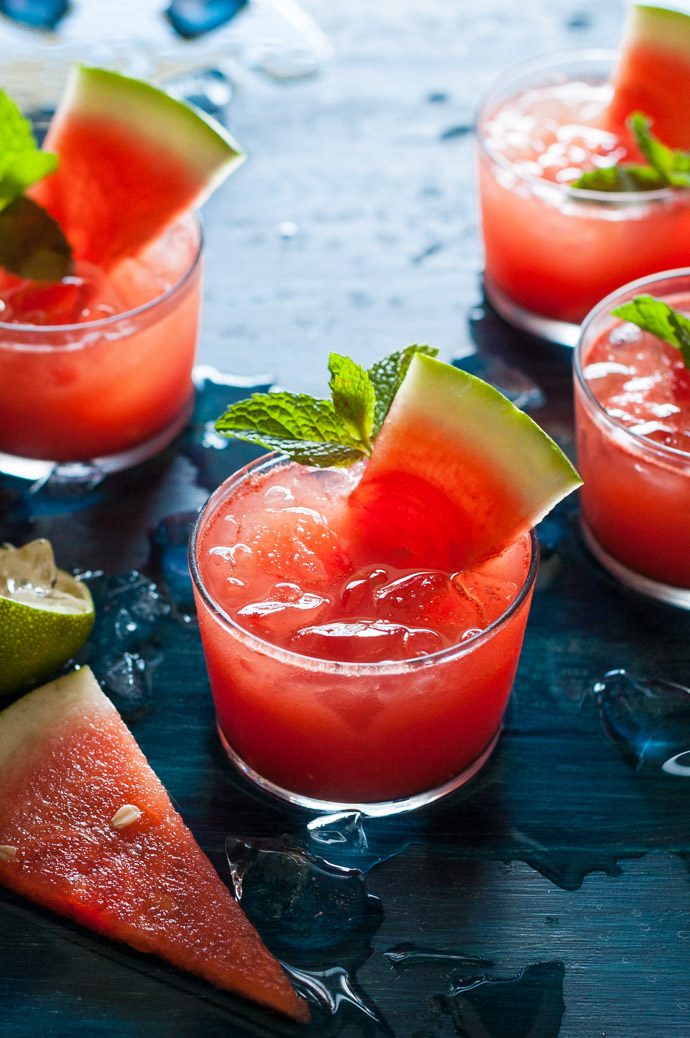 Step 4
Pour into glasses filled with ice. Garnish with watermelon slices, lime slices, and fresh mint. Enjoy!