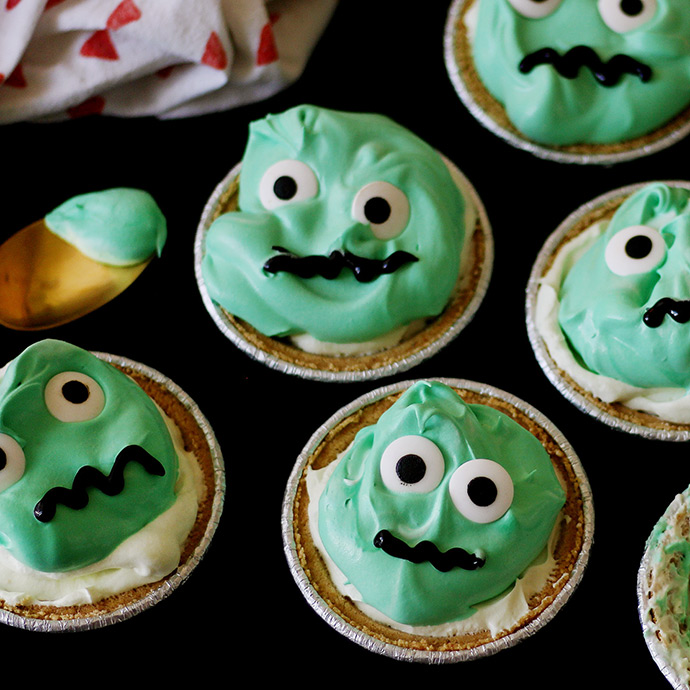 Get into the SLIME craze with these super quirky, key slime pies! Made from a bit of key lime yogurt and Cool Whip, you simply mix up the filling and then freeze the mini pies for a spooky and slimey treat! You can also eat them not-frozen if you prefer – there are no rules to getting super spooky this Halloween!
Key lime yogurt (we used about 3 small, individual sized containers) 
1 container of Cool Whip
Small graham cracker crust pie shells
Green food coloring
Candy eyes
Black gel icing
Pie Filling:
In a mixing bowl, mix together 1 part key lime yogurt to 1 part Cool Whip. We used about 3 small containers of key lime yogurt mixed in with a little more than 1/2 container of whipped topping. Save the remaining whipped topping for later to create the slime topping. Once you mix the yogurt and whipped topping together you can fill the pie crusts with this mixture and use a spoon to smooth them down. Place the pie crusts in the freezer for about 2 hours.
Slime Topping:
While in the freezer, mix together the remaining whipped topping with some green food coloring.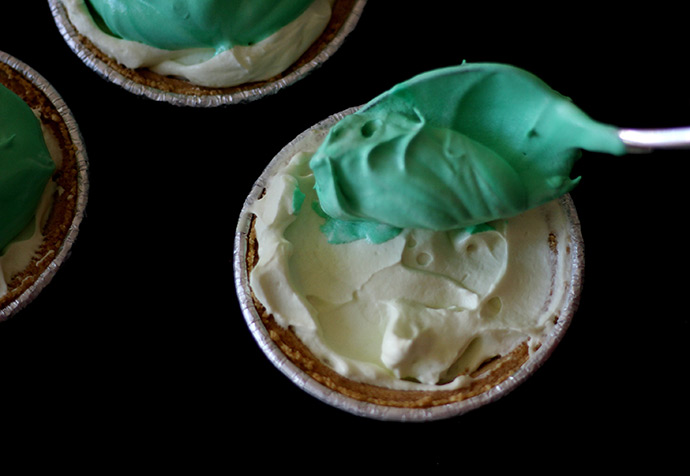 How to Serve:
Remove the pies from the freezer and then dollop on top of each one a generous serving of the green whipped topping mixture.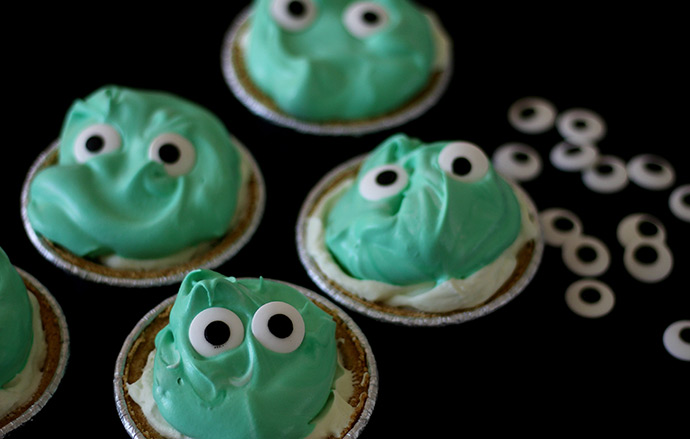 Add candy eyes, two on each or a ton of eyes on each slime topping to create spooky/silly SLIME faces! Serve and enjoy!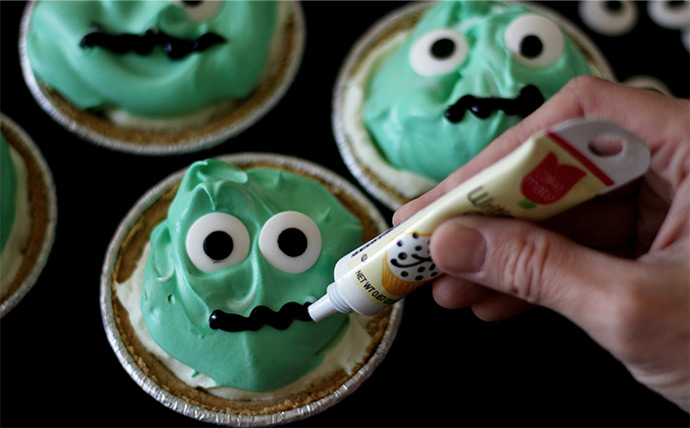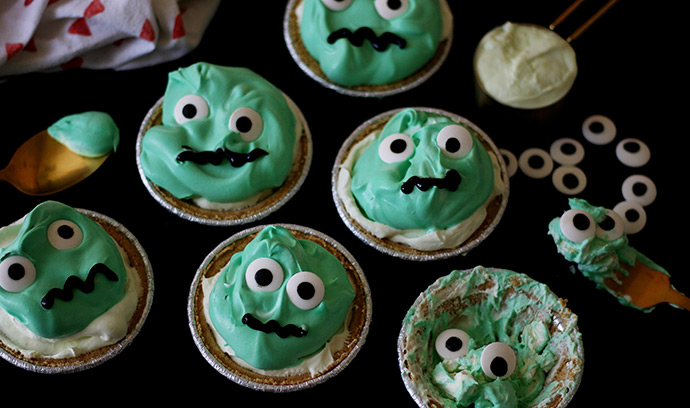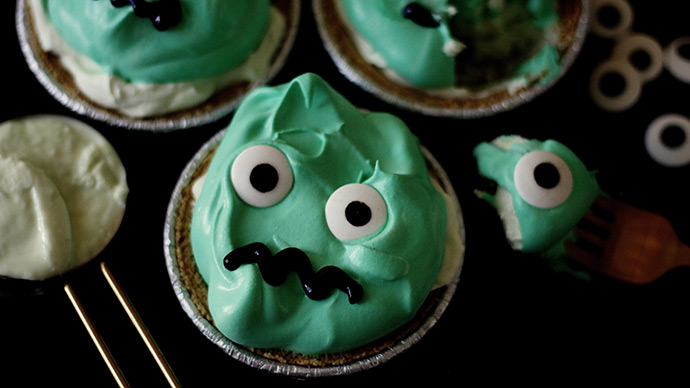 Video production by Caroline Gravino for Handmade Charlotte