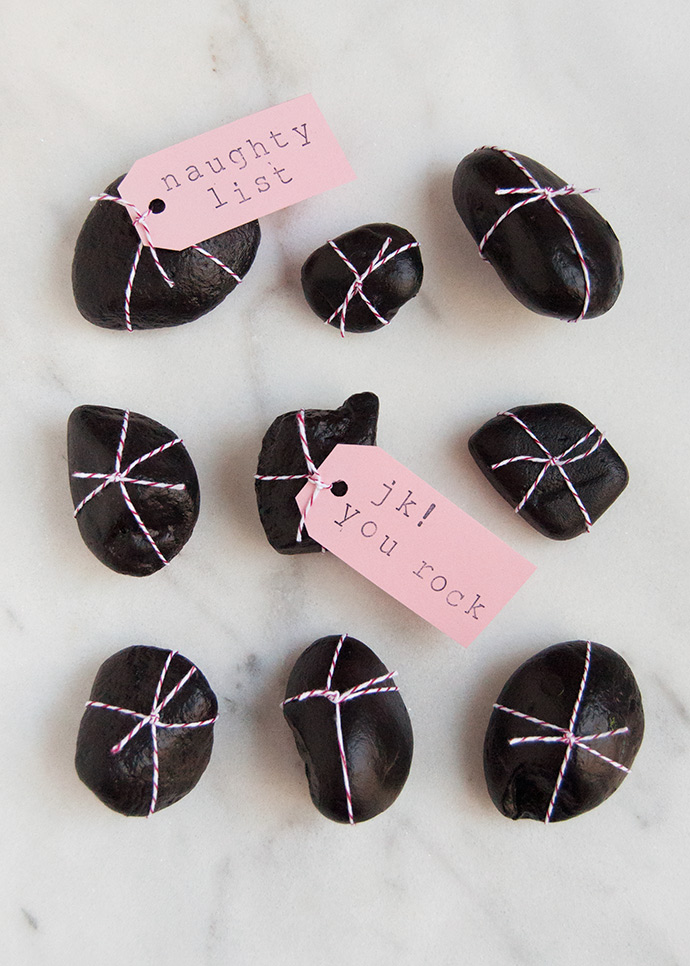 Have you ever participated in a white elephant gift exchange? I haven't ever myself, but the idea sounds so fun! These super-simple painted rocks are SO fast and make a great last-minute joke gift if you're looking to put a few grins on people's faces. They would also be a funny thing to include as a stocking stuffer! I'm not sure I'd recommend giving these to little kids who might take the joke too seriously and not think it's funny, but for older kids and adult friends and family I'd like to think a few chuckles will come from them!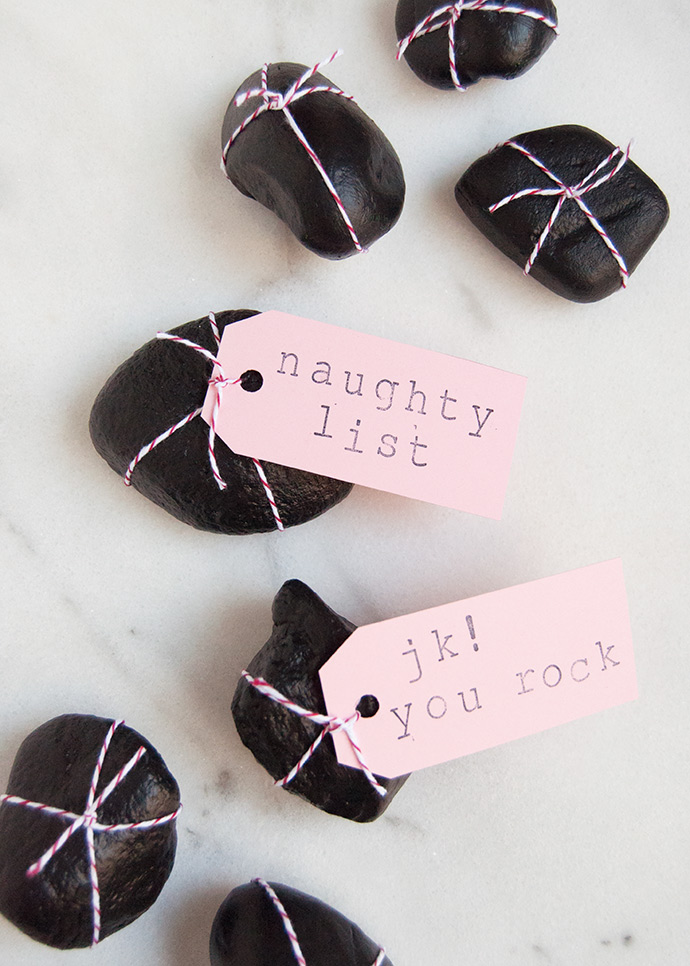 Rocks
Black paint
Paintbrush
Twine
Scissors
Gift tags
Stamps & ink pad (or marker)
Step 1
Wash and dry your rocks if they aren't already clean and ready to paint.
Step 2
Apply a coat of black paint on all sides of the rock, doing this in stages if needed to cover all sides. Set aside to dry.
Step 3
Cut a piece of red and white twine (or any string or yarn) and tie around the rock like a little package. Depending on the shape of your rock, sometimes this can be tricky – use tape or a dab of hot glue if needed to help secure the twine in place on the bottom to keep it secure.
Step 4
On a small gift tag, use stamps and an ink pad (or a marker or pen) to write out "naughty list" and on the other side write "jk, you rock!" You can also customize this to include names or other silly messages.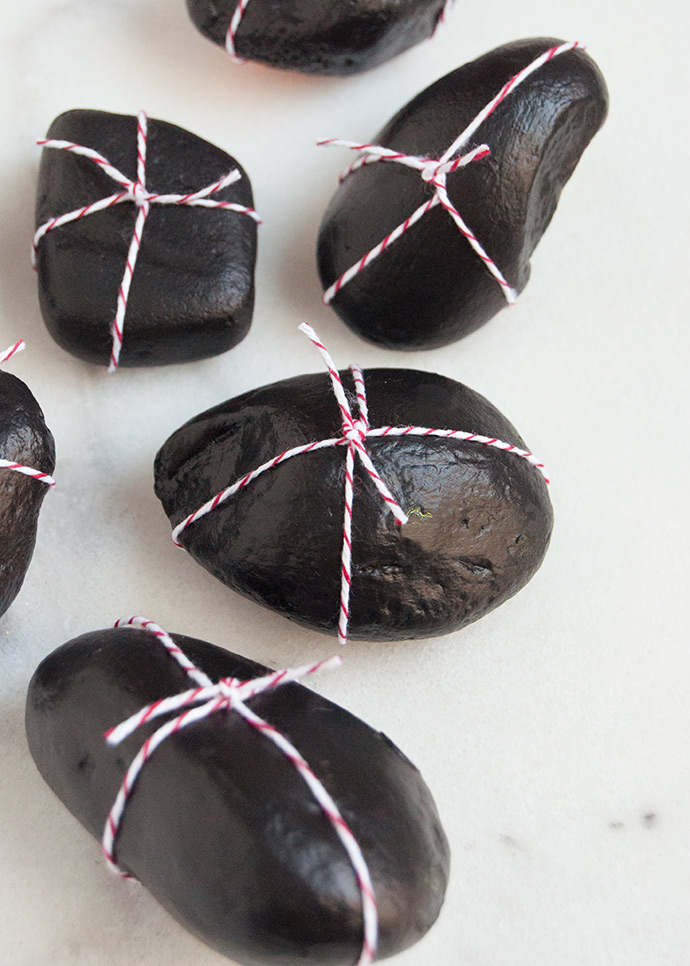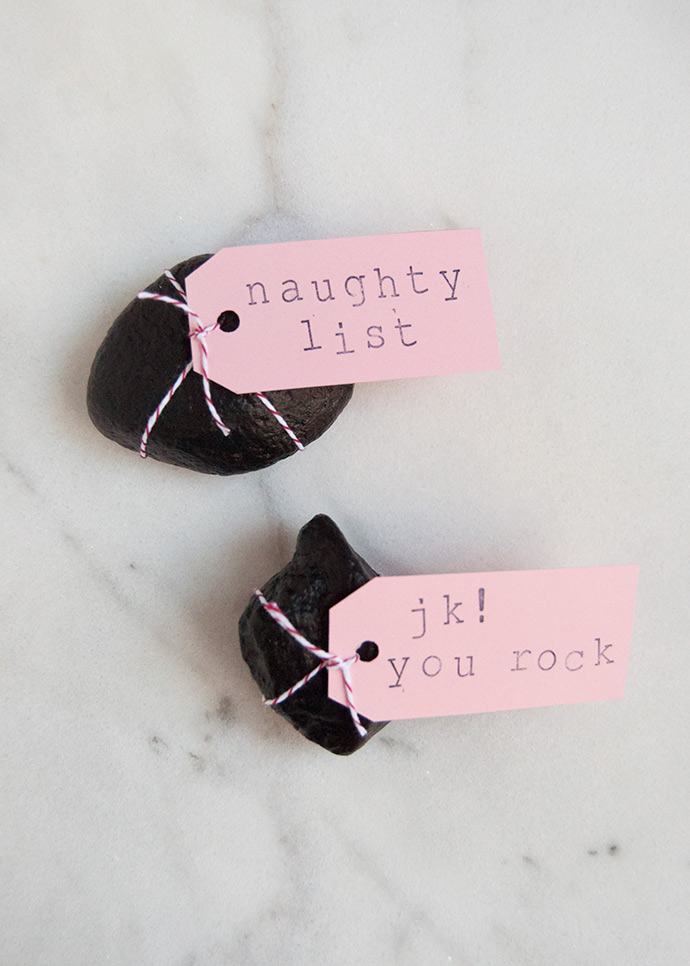 Happy holidays!