Christmas is tomorrow, and we're betting you still have a few last-minute gifts to wrap! Not to worry, we've gathered up a few of our favorite gift wrap projects, including ready-t0-print gift tags to adorn any and every gift. Keep reading and get wrapping!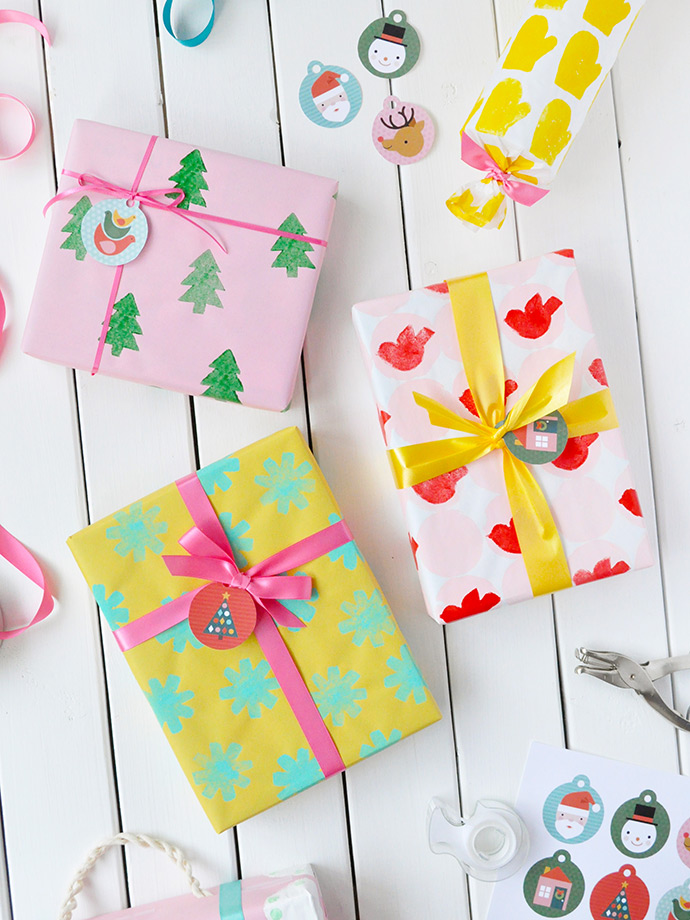 Potato-Stamped Wrapping Paper: Three Ways
The humble potato can turn simple wrapping paper into a hand stamped masterpiece! In this blog post, we show three different techniques for stamping with potatoes, and you can also download these adorable printable gift tags to match!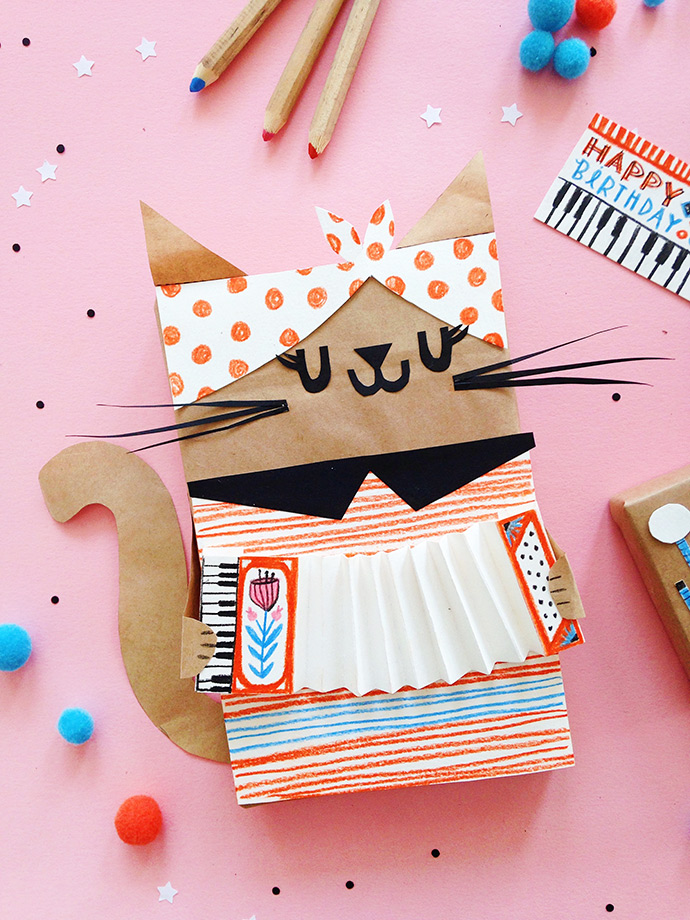 Musical Kitten Gift Wrap
Say meowy Christmas with this cutie kitten! Cat lovers will fall head over heels for this gift wrap – we're betting they won't even want to rip it open!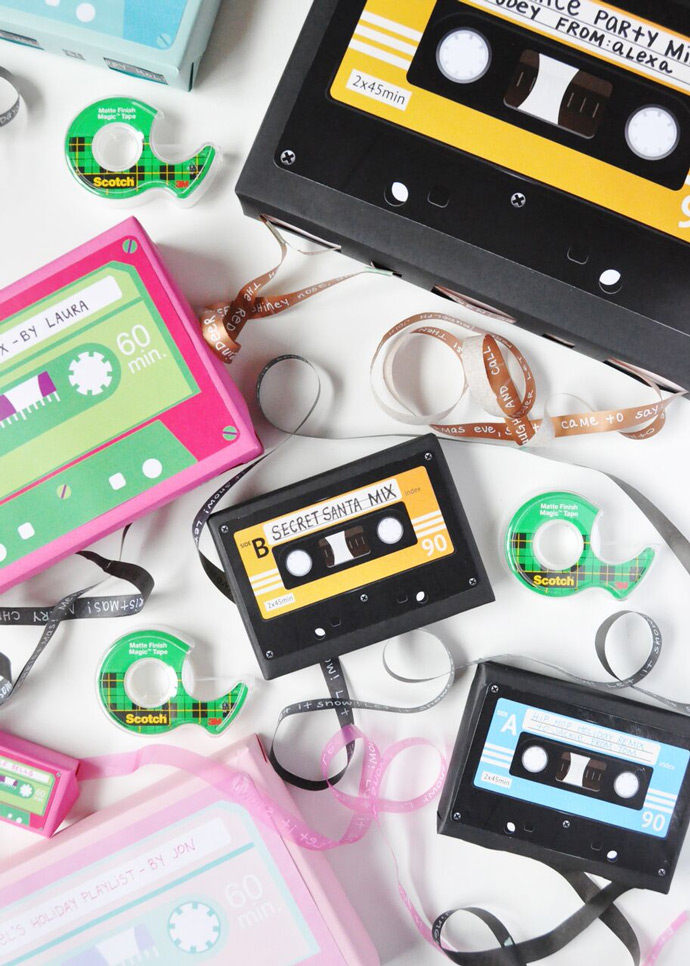 DIY Cassette Tape Gift Wrap
These printable cassettes can be sized up and down to best fit almost any gift. Kids may not know exactly what a cassette tape is, but this gift wrap is a super fun one to craft for all the music-lovers in your life.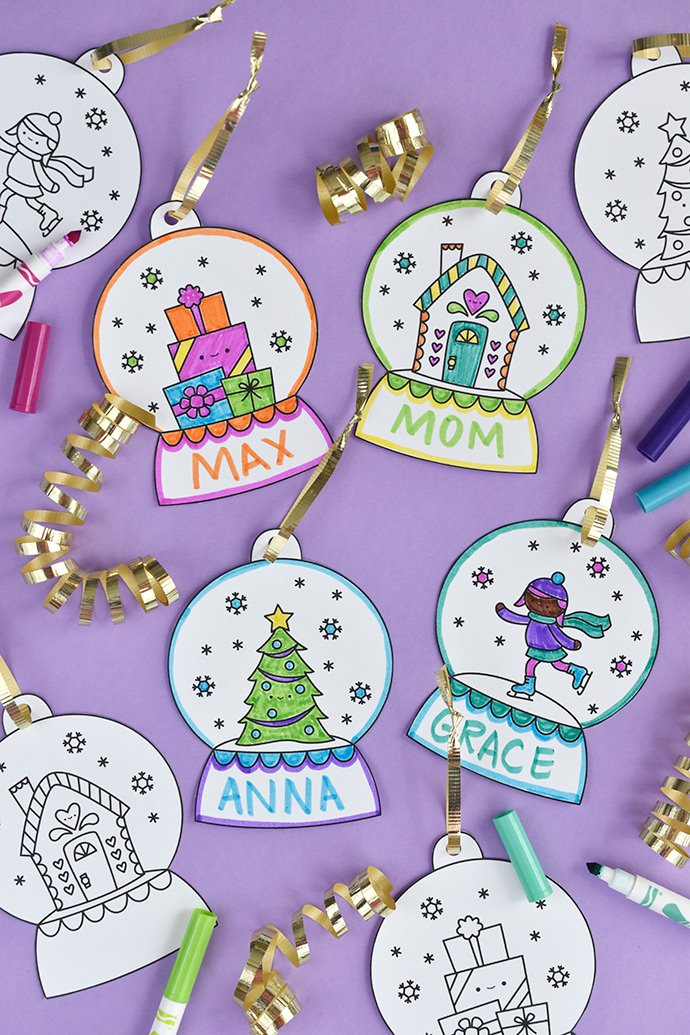 Printable Snow Globe Gift Tags
If you're running low on time, even the most simply wrapped gift can be customized with these printable gift tags. Kids will love coloring in the fun designs, and we're guessing that the receiver of these tags will keep it up on display too!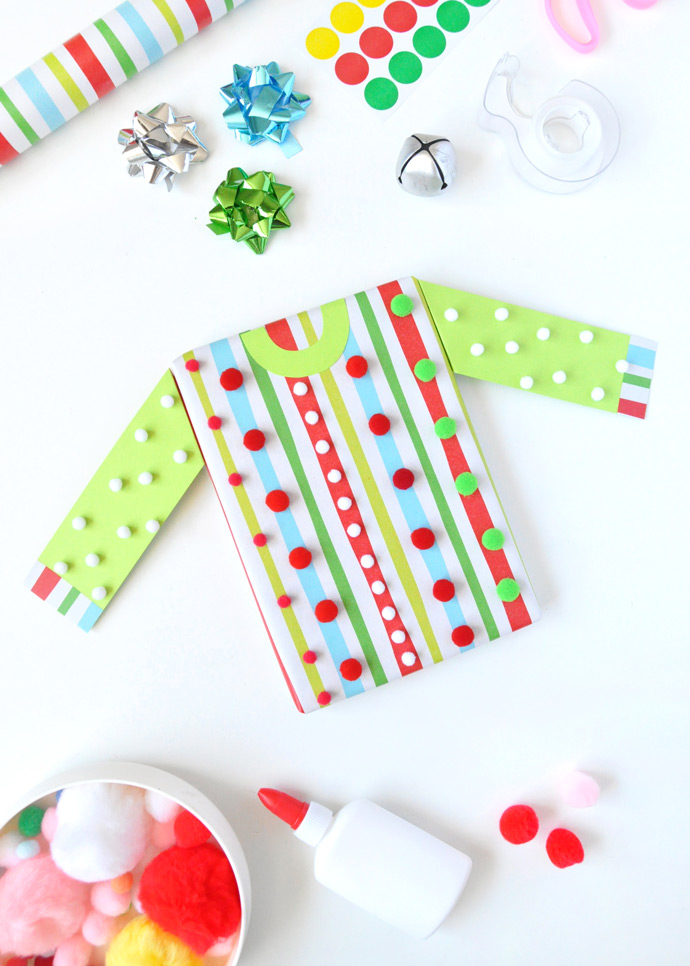 Ugly Christmas Sweater Gift Wrap
Even if you don't have an ugly sweater of your own, get in on the fun with this DIY gift wrap! Decorate wrapping paper with pom poms, ribbons, and sequins to make "ugly" sweaters for all your family and friends.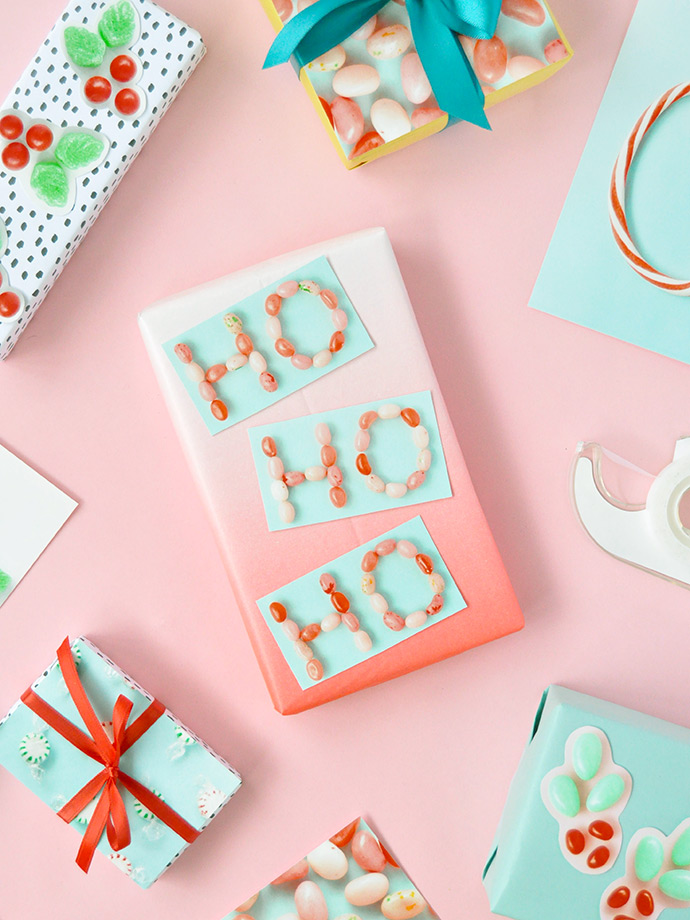 DIY Photograph Gift Wrap
This adorable gift wrap encourages you to play with your food! Spell out messages and custom patterns with wintery candies and print your photos out at an instant print machines. Cut them out and attach onto your gifts for a sweet and playful look!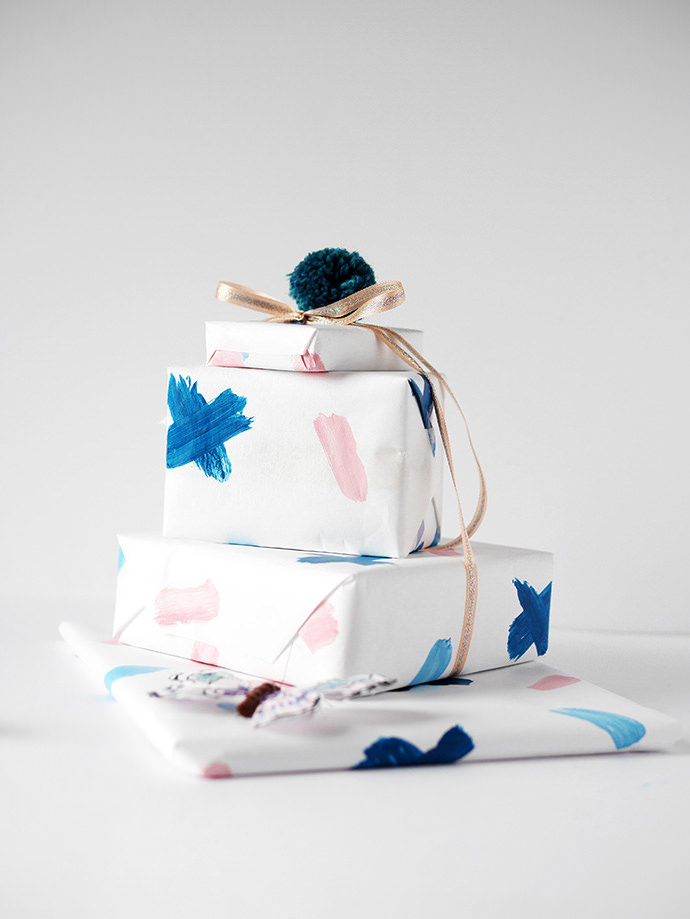 How To Make Personalized Gift Wrap
This painterly gift wrap is the perfect way to completely personalize wrapping paper. Pick the receiver's favorite colors and have fun with abstract designs. You can't go wrong!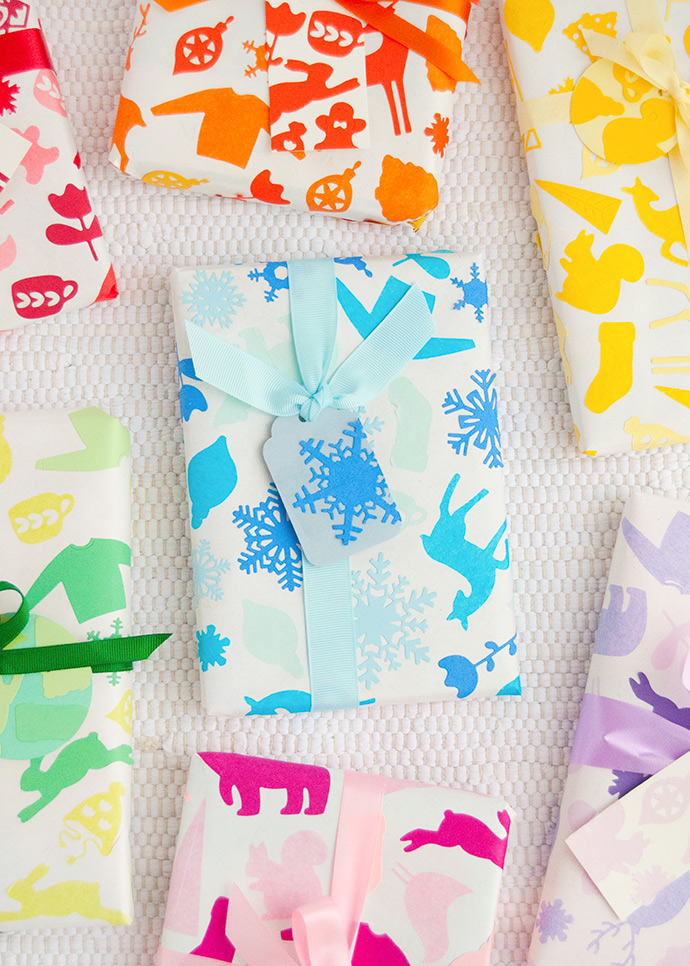 Rainbow Christmas Wrapping Paper
Add some rainbow magic under your tree this year with these decoupaged paper tags and wrapping paper! Gather up all your paper scraps in your craft stash and upcycle them into these super festive gifts.