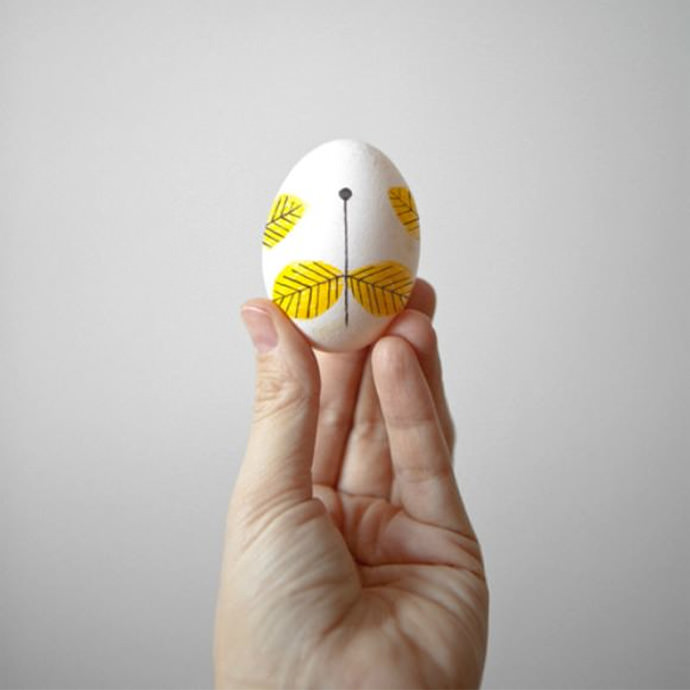 "I'm late, I'm late, for a very important date", said one very famous white rabbit, and indeed I am. Easter is almost upon us, and this year it coincides with my youngest son's 8th birthday and April Fools', not to mention the traditional village egg hunt.  My to-do list is long and once again the clock is ticking fast. Hmmm! I guess the only way I'm going to deal with all the last minute preparations is to simplify, and that suits me fine.
I've bookmarked a few easy egg craft projects that I'd love to try with my family this weekend, so if you're short on time and inspiration, perhaps there's something for you as well? Enjoy!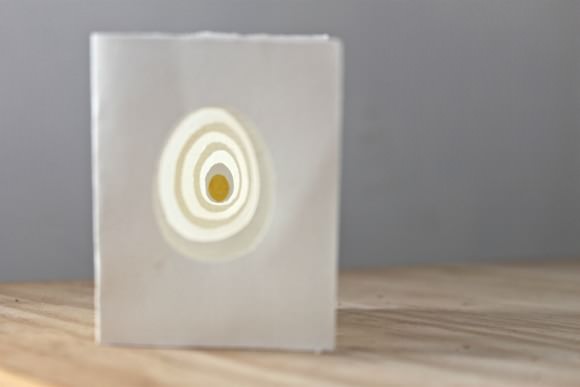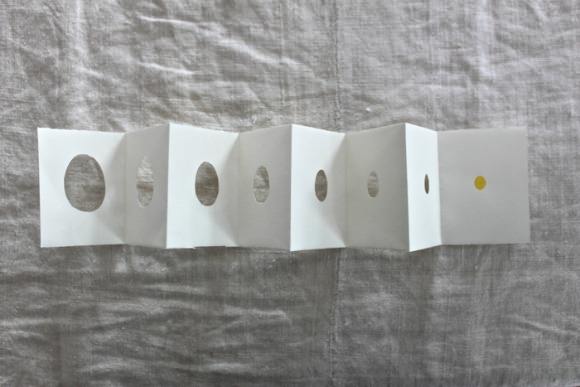 Handmade Egg Book by Justine Hand of Designskool
I think this is my favorite Easter project this year. Justine used Angela Liguori's instructions to make her own accordion book, then set to work with an x-acto knife and a tiny bit of yellow paint. Simple, beautiful and effective – one to keep for years to come.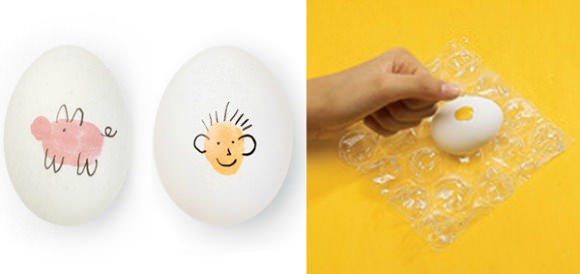 Fingerprint Eggs by KoKoKo Kids
I love fingerprint art, it's such a brilliant way to develop a child's imagination. I've seen lots of examples on pinterest lately but KoKoKo Kids' egg decorating tutorial from a couple of years ago is still one of my favorites (super effective designs using foil, string and bubble wrap too). Fun!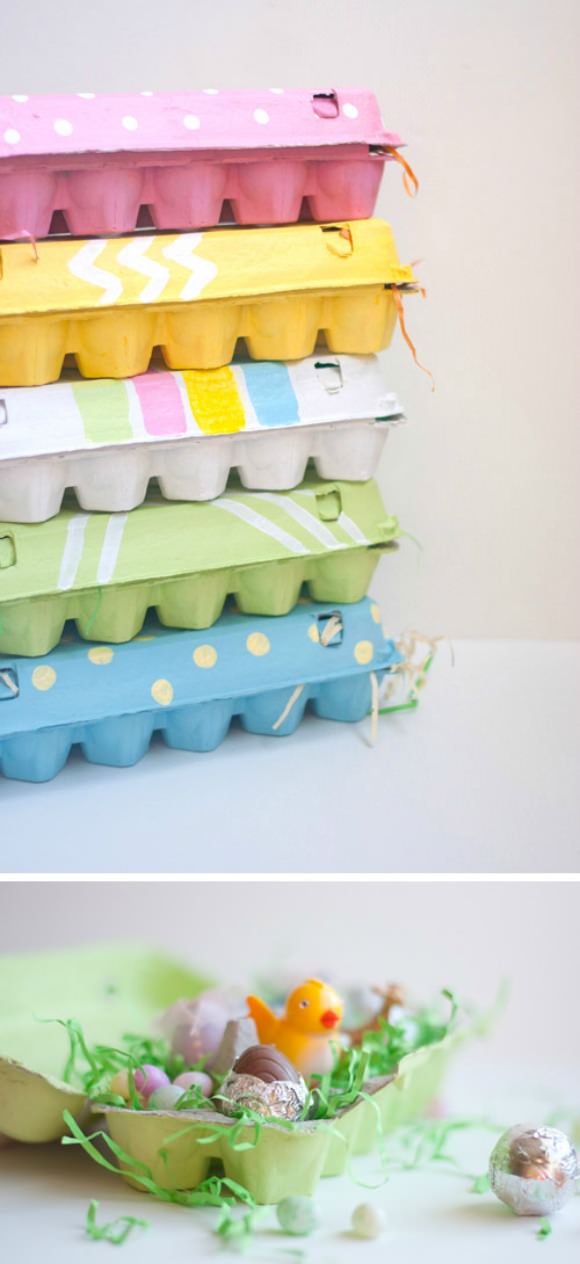 Painted Egg Carton Presents by Amy Christie for Design Mom
I'm lucky, we recycle everything we can do, so I always have a good stock of empty egg cartons for the kids to play with. Why did I never think of painting them? Decorated simply in pretty pinks, pale blues and yellows, these egg boxes make perfect packaging for small Easter presents and can be used for tiny toy storage all year round.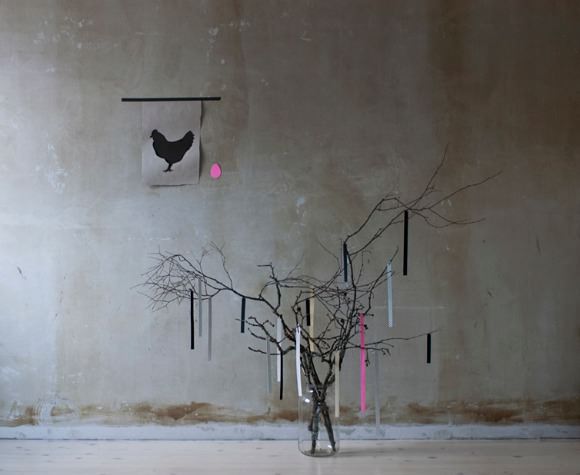 Washi Tape Easter Decorations by Marlen Karema for Teip
If you're really stuck for ideas, reach for a reel of Washi tape and let your imagination do the rest. Marlen has come up with all kinds of wonderful decorating ideas to inspire you and I still find her simple tape and branch decoration incredibly beautiful.
So, the egg before the chicken, or the chicken before the egg? That is the question!
Pictured at top of post:  Egg decorated using Lyra color pencils via Elisabeth Dunker of Fine Little Day (Elisabeth swears they're the best coloring crayons she's ever used. Chunky, highly pigmented, easy to grip and apparently perfect for decorating eggs–one to try next year!