This post is sponsored by Kid Made Modern.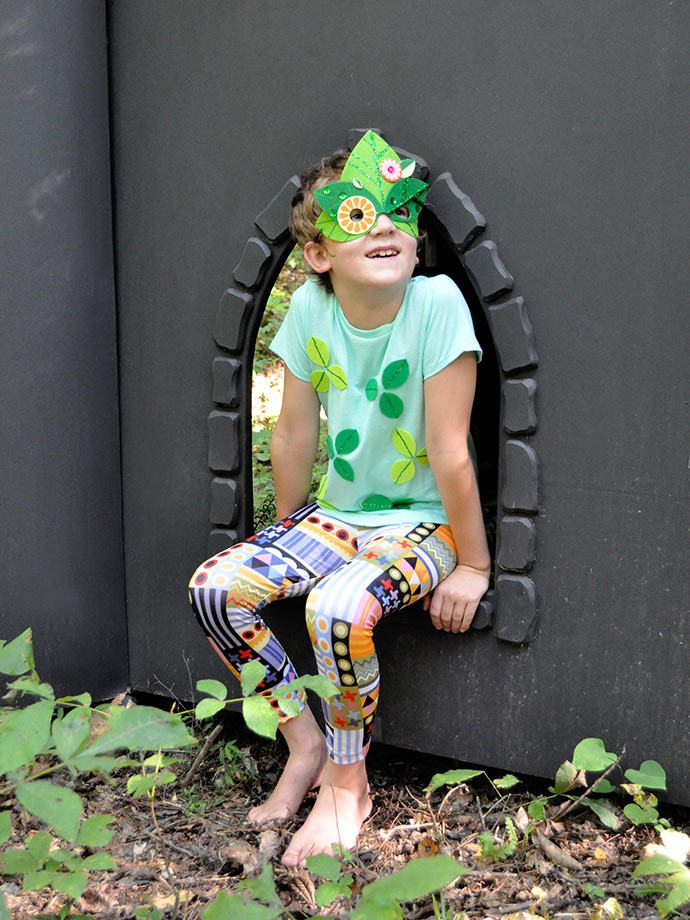 Have your kids decided on what they want to be for Halloween this year? Some years we have no problem figuring it out and getting the costume ready, but other years costume ideas are ever-changing and switching at the last minute and it can be a bit of a scramble. If you're in that boat, not to worry: today we're sharing these super easy last-minute Halloween costumes that come together in no time!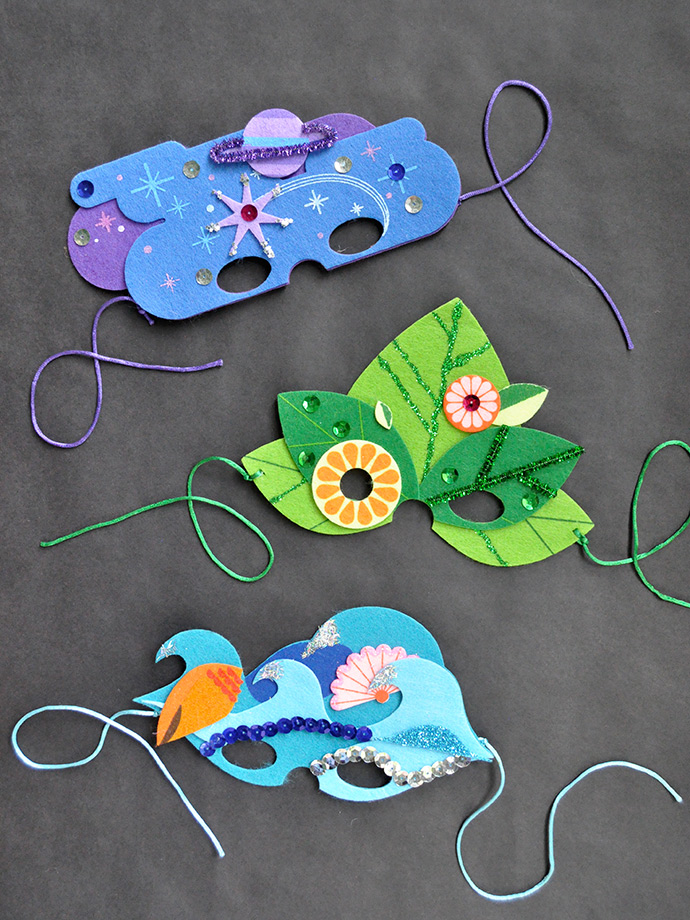 Our starting point for each of the three costumes was Kid Made Modern's brand new Make a Mask kit. Chock full of colorful felt, sequins, glitter, and fixings, you can mix and match your way to 9 different masks! Paired with a plain T-shirt that we embellished to match, you've got a costume all ready to wear in almost no time at all. Watch the video below, and keep reading for more about each of these three costumes.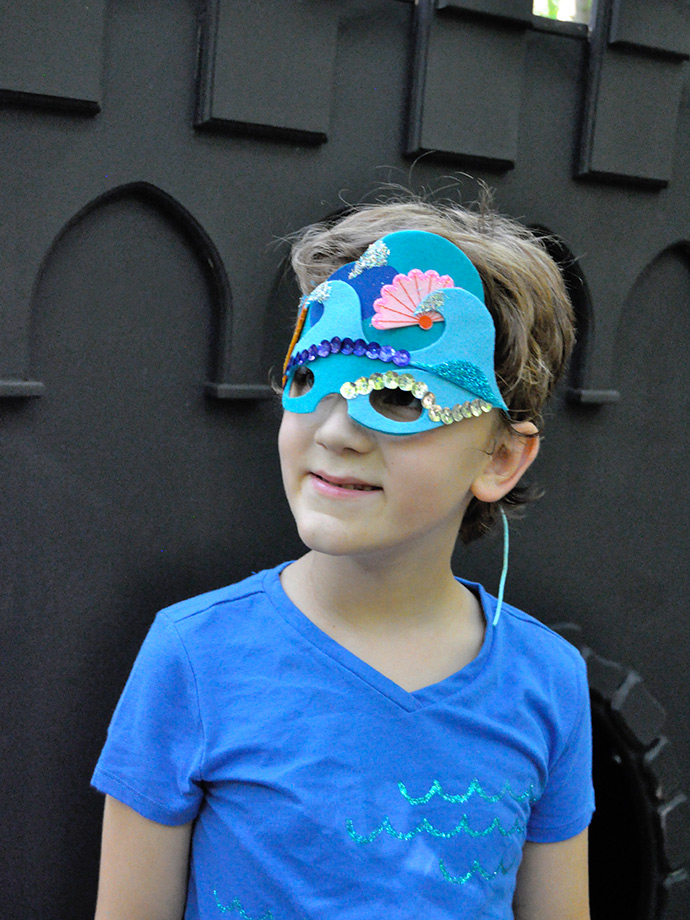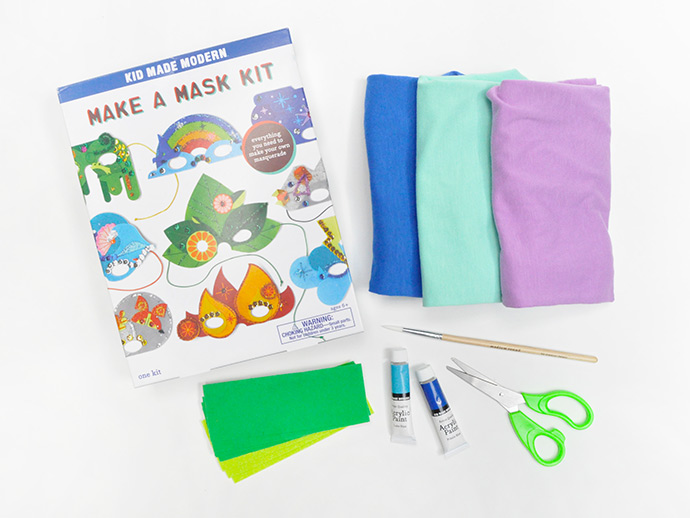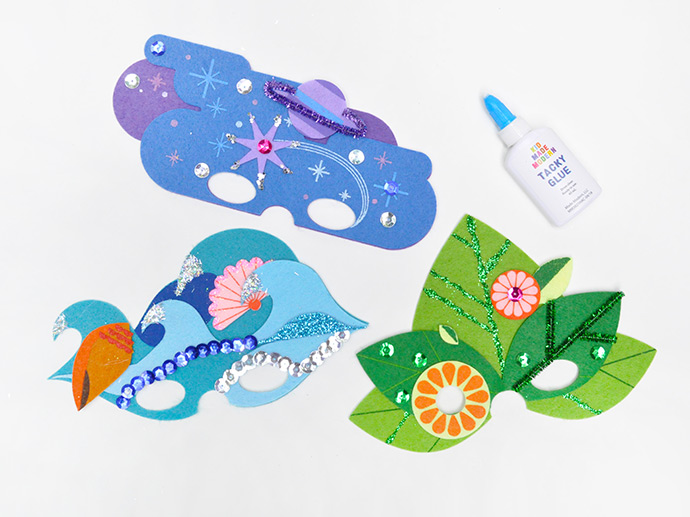 Step 1
Begin by assembling your mask! We went with these three cuties inspired by the forest, under-the-sea, and the galaxy. Decorate as you like, using the images on the kit as inspiration, and let dry completely.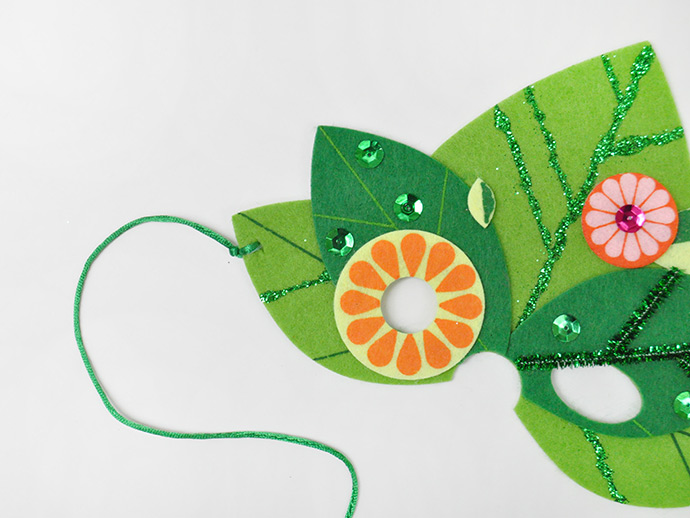 Step 2
Once dry, poke a hole in each side of the mask and tie a string into each. Your mask is now ready to wear!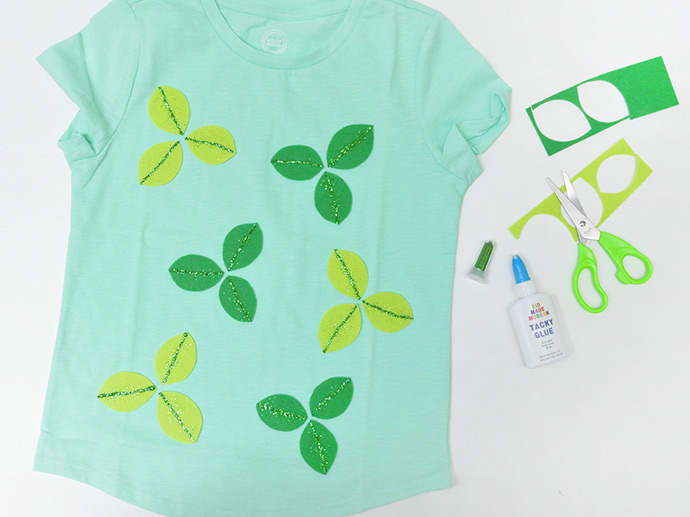 Step 3
The masks can be worn on their own, paired with matching colored clothes that your kid already has, or if you have a little bit more time, you can decorate a plain T-shirt to match your mask of choice!
For the forest mask, we started with a green T-shirt and then cut green felt from our Arts and Crafts Library into simple leaf shapes. Apply a line of glue down the center of each leaf and then sprinkle on some green glitter leftover from your Make a Mask kit. Finally, arrange the leaves onto the shirt in clovers and then glue them in place. Make sure to line the T-shirt with cardboard before gluing the leaves down, and let dry completely.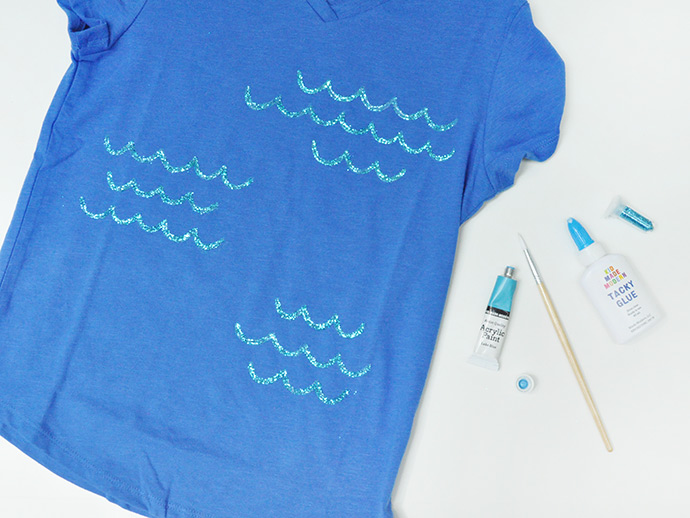 Step 4
For the under-the-sea mask, we applied aqua acrylic paint onto a plain blue shirt in the shape of waves! Let the paint dry and then go over those shapes with a little white glue. Sprinkle some blue glitter on top and let dry.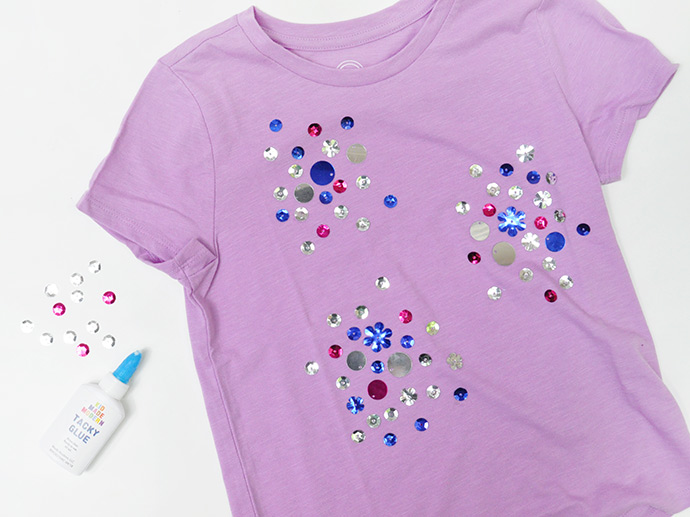 Step 5
For the galaxy-inspired mask, pick out a purple or navy blue shirt as your starting point. Gather blue, silver, and magenta sequins from your Arts and Crafts Library and arrange them onto the shirt in little clusters or galaxies as shown above. Use white glue to adhere the sequins in place and let dry.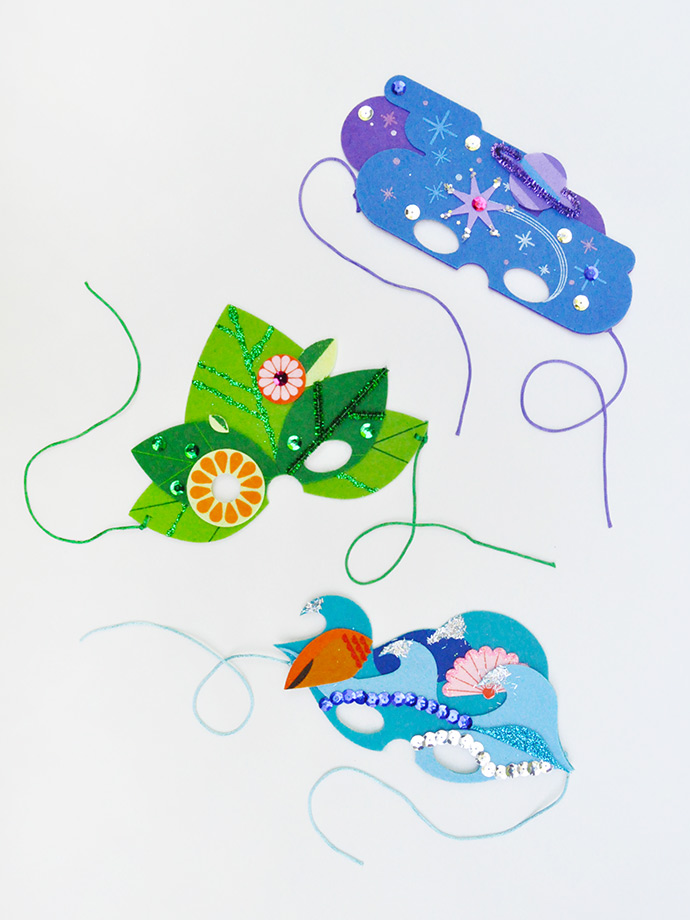 And there you have three super quick Halloween costumes that are ready to wear and super affordable too!! We paired these masks with a pair of colorful leggings also from Kid Made Modern.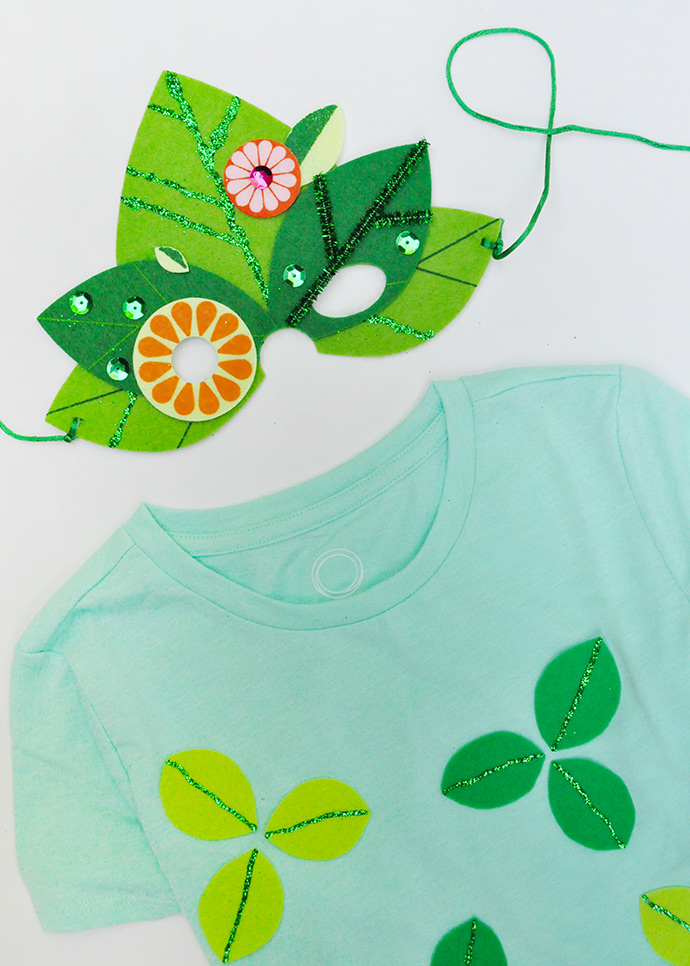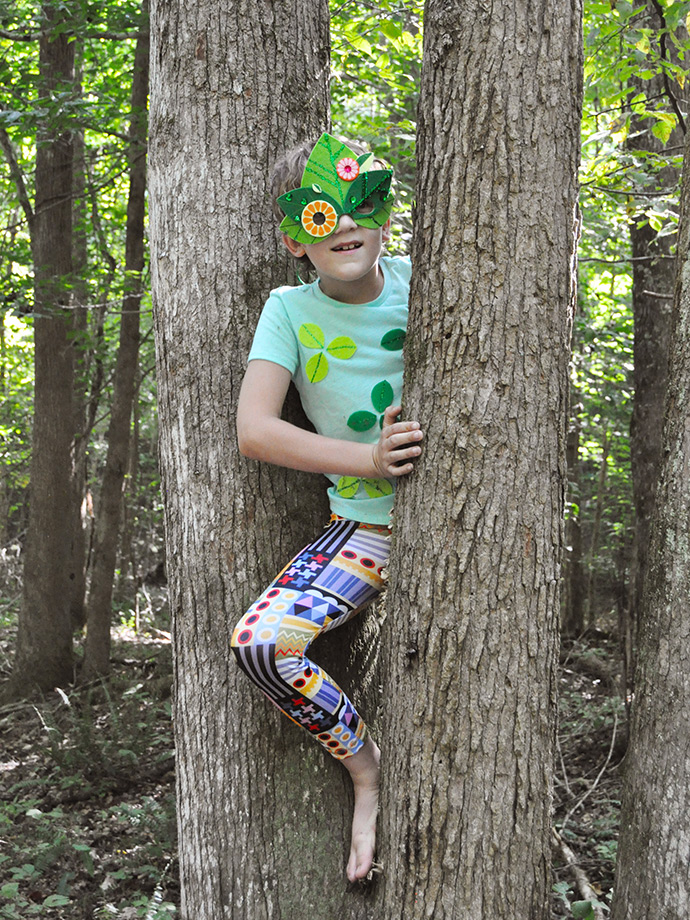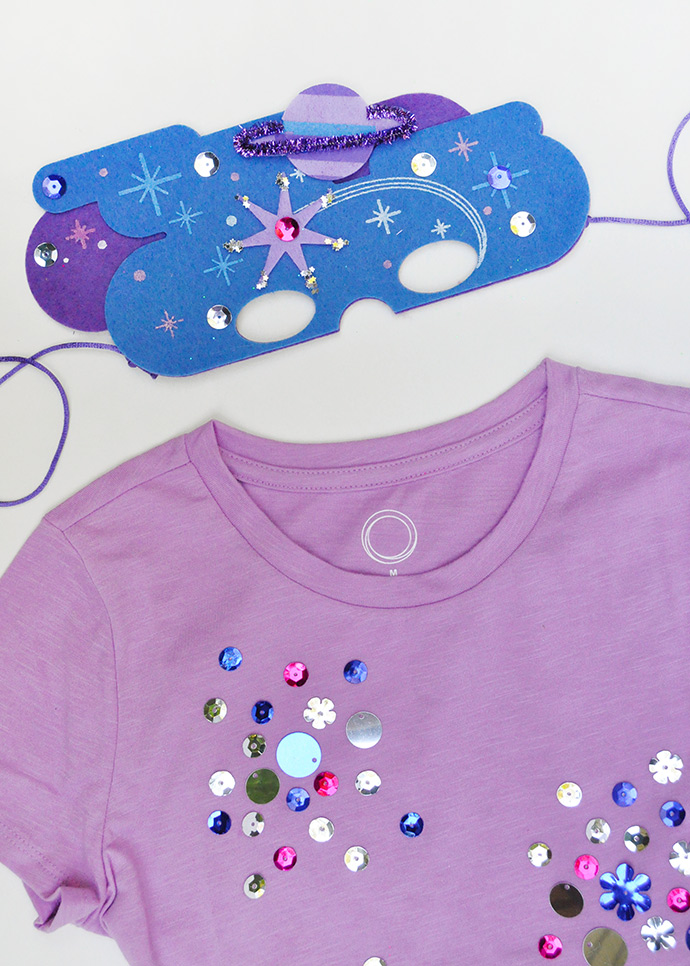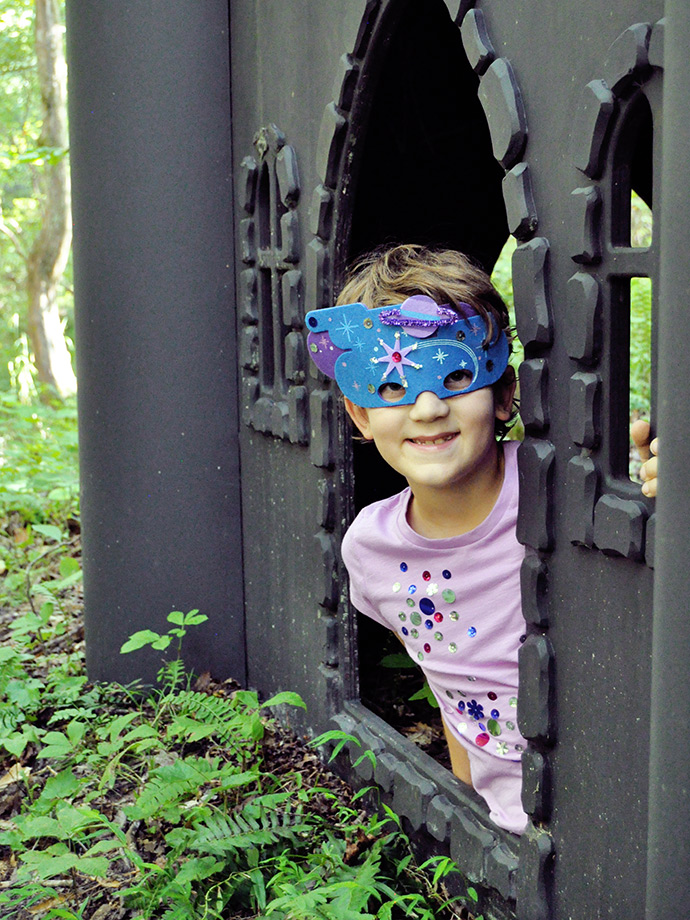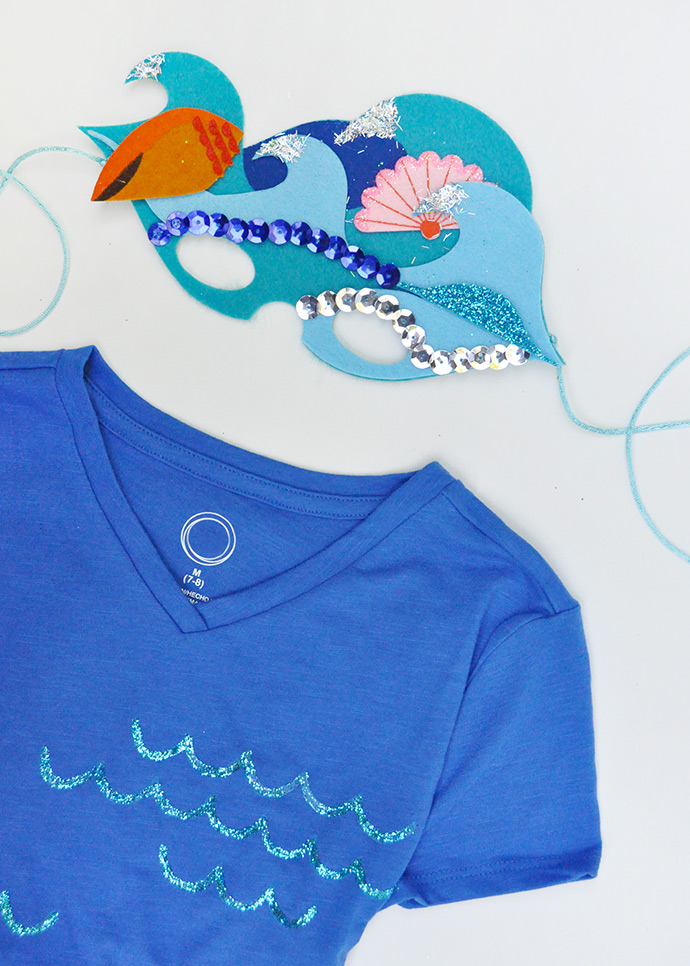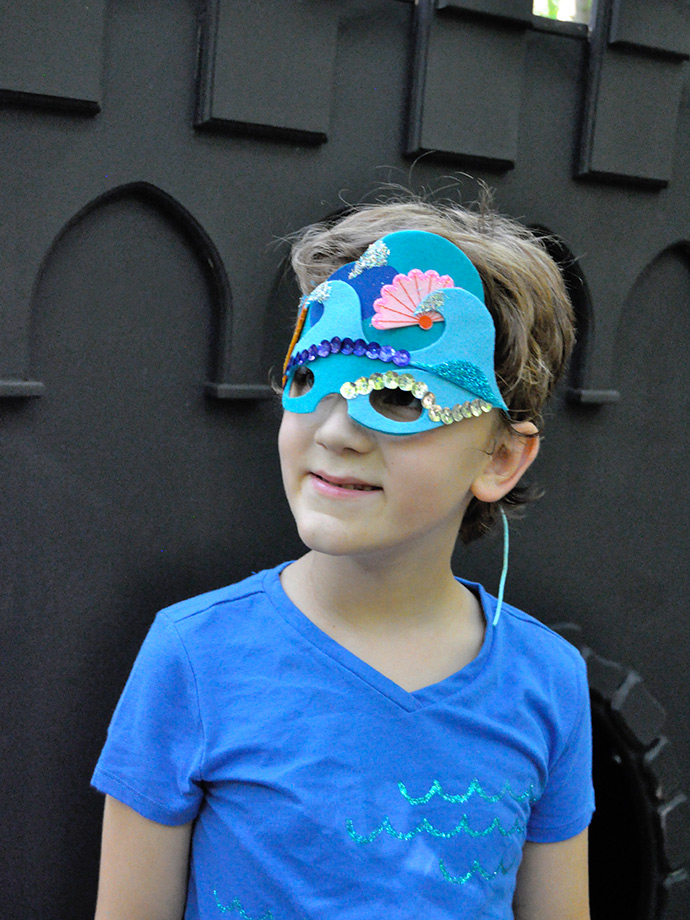 Aren't they so fun? And the best part is that these are only three of the 9 masks included in the Make a Mask kit!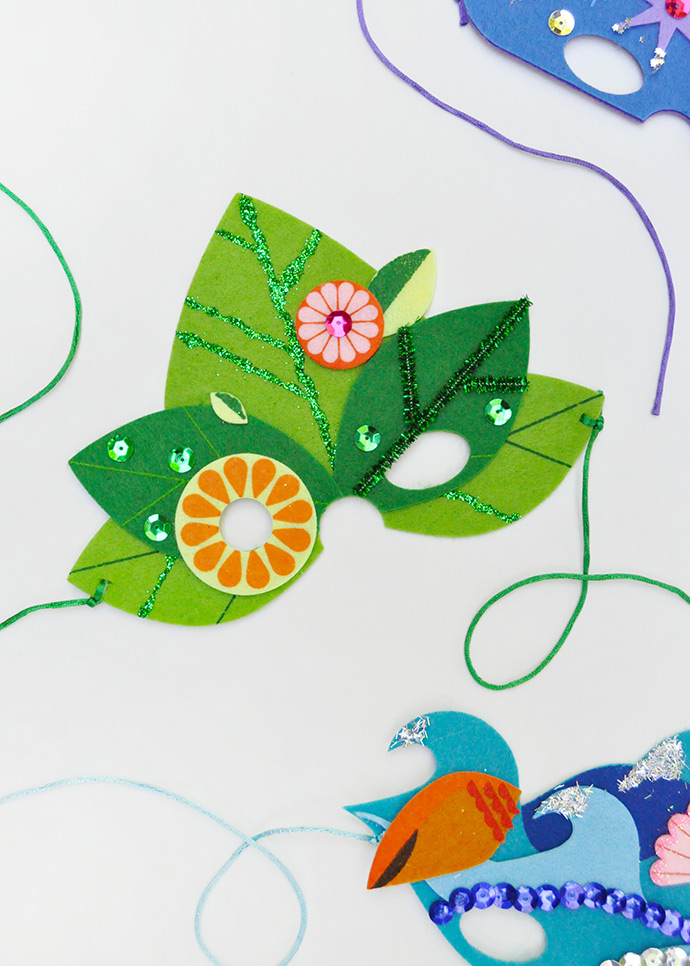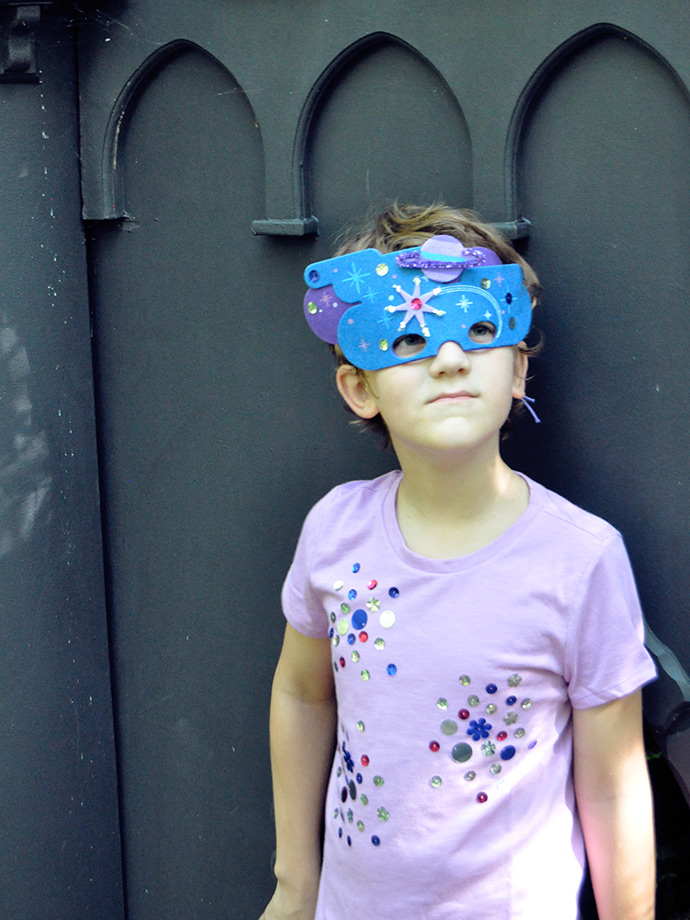 Or if you've already got your kids' Halloween costumes all figured out, this kit is a great activity for a Halloween party this October!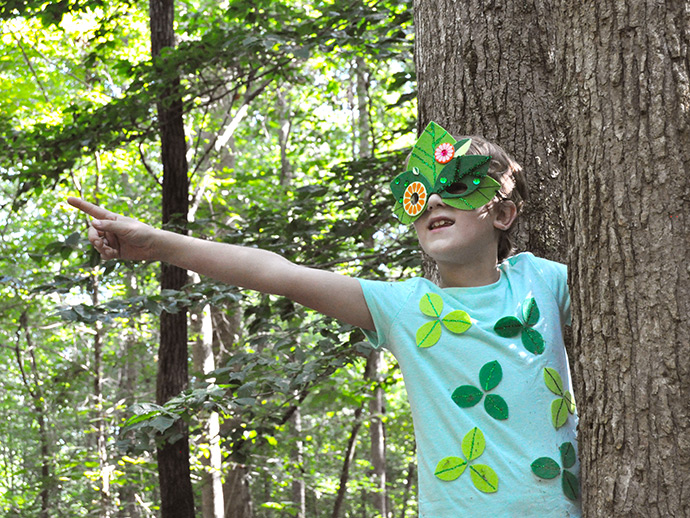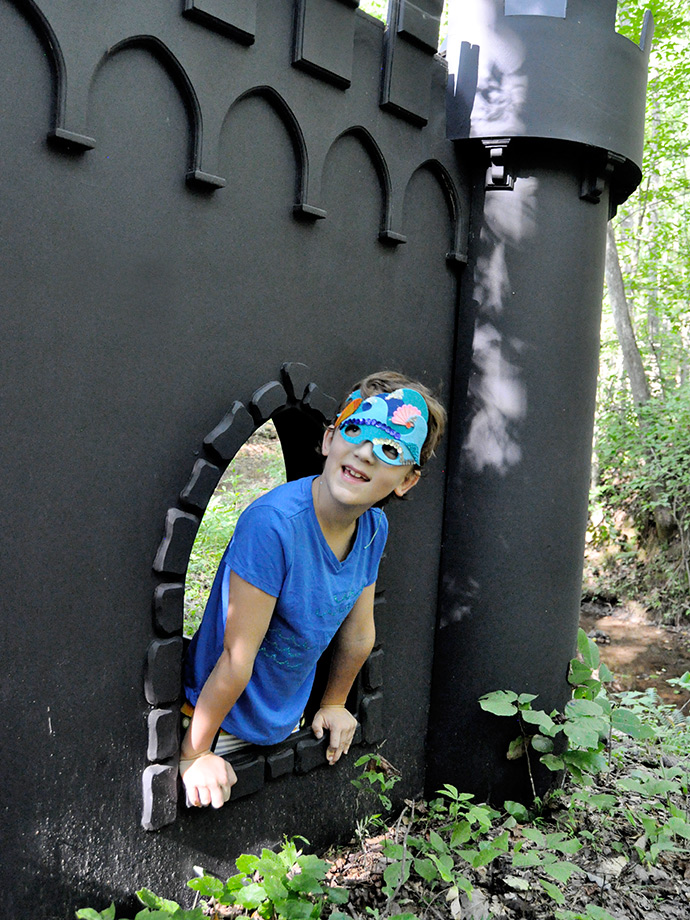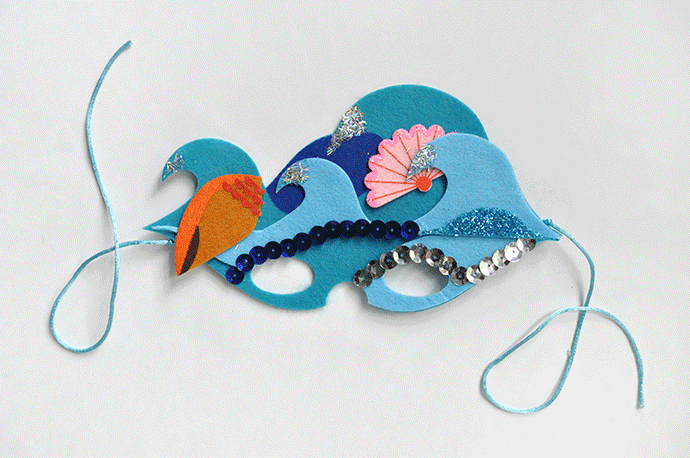 Happy Halloween!