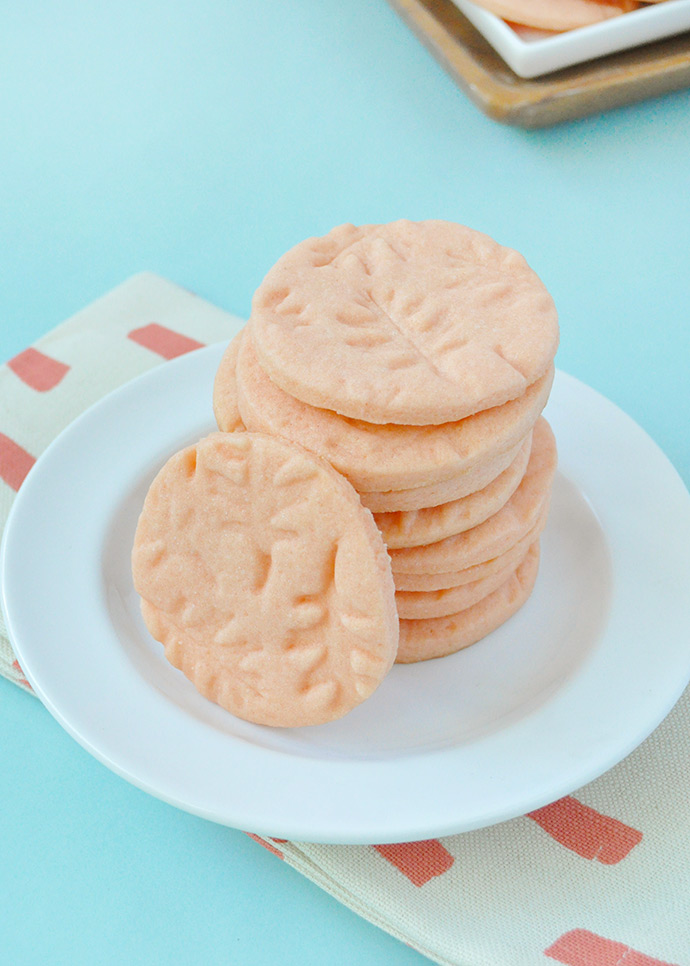 With Thanksgiving almost here, we've started thinking about what sweets we'll be baking for the big day. While at the dollar store, we spotted these plastic 3D leaves meant to use as confetti for your table and we knew we had to bring them home. Have you seen those custom rolling pins that make stamped imprints onto sugar cookies or pie dough? We decided to try it ourselves!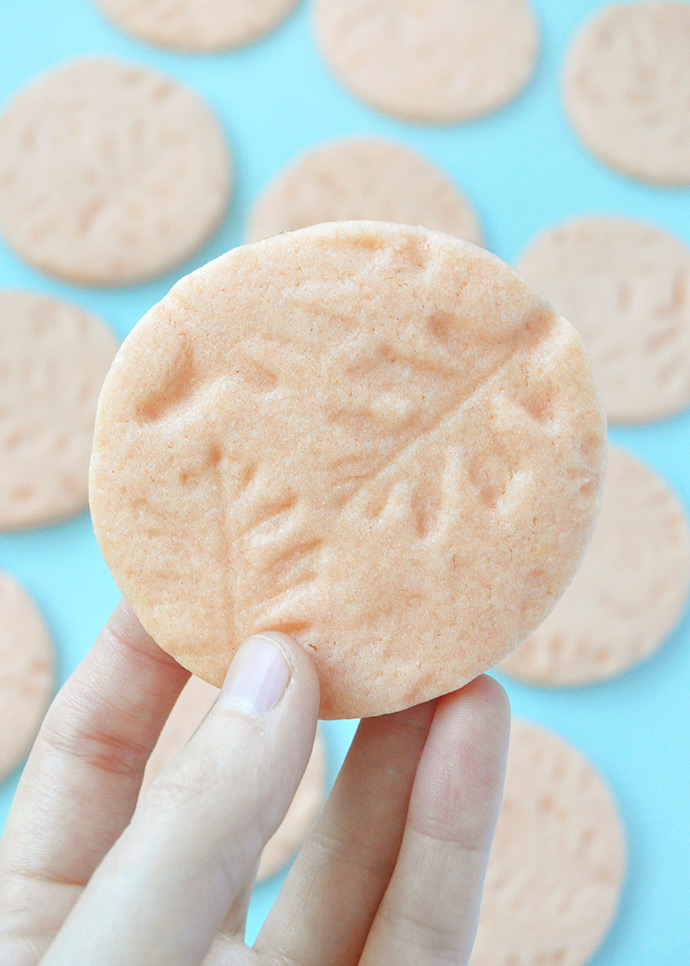 Instead of attaching the plastic leaf confetti onto a rolling pin, we just stamped them by hand and cut them out. So easy! Your dollar store is likely to have something very similar in the fall seasonal section. Keep reading to see how to make your own tasty cookies perfect for fall and Thanksgiving!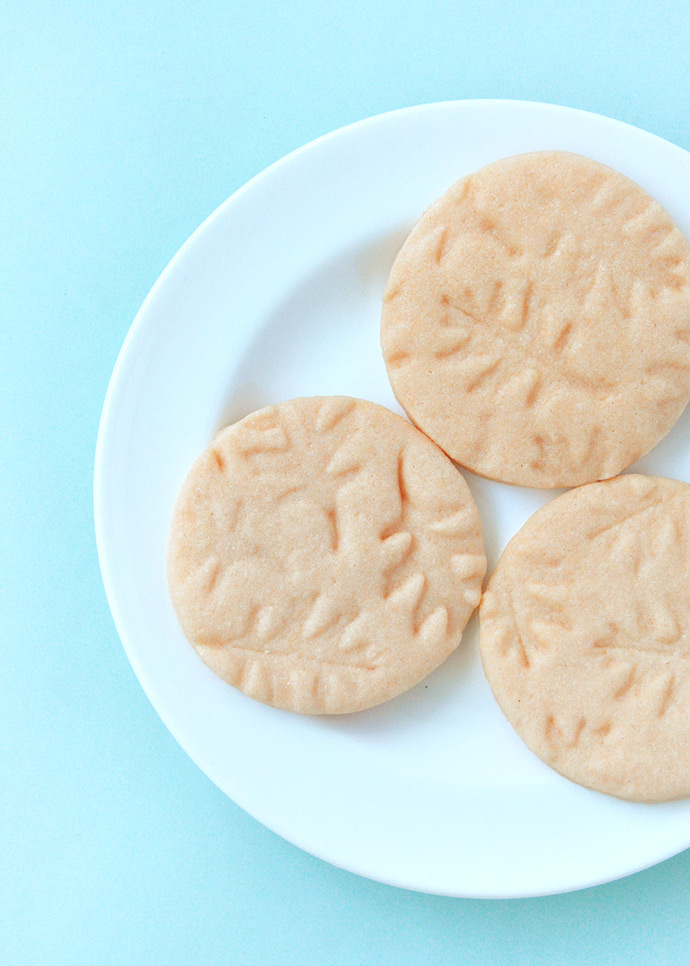 Your favorite sugar cookie dough (we used this one)
Food coloring
Plastic leaf confetti
Parchment paper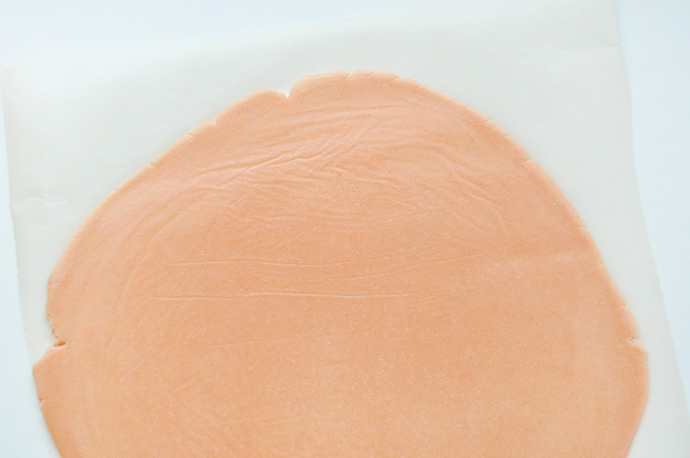 Step 1
Roll out your sugar cookie dough between two pieces of parchment paper until it is 1/4″ to 1/2″ thick.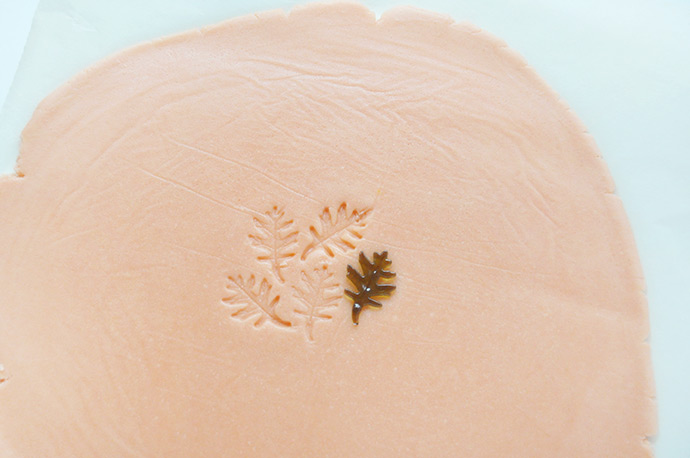 Step 2
Wash and dry your plastic leaf confetti piece and press into the dough to leave an imprint. Repeat.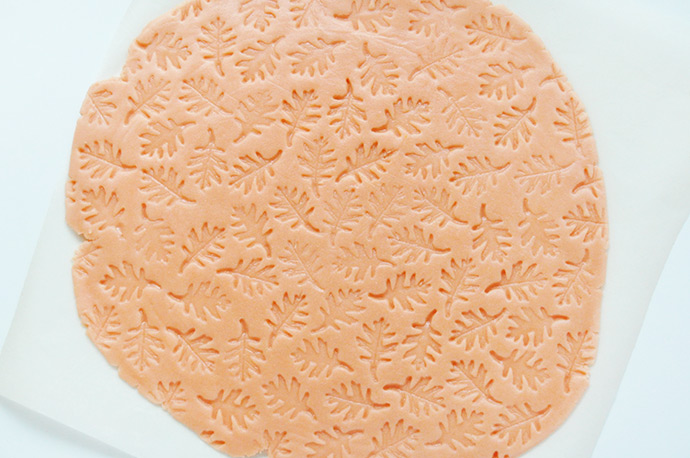 Step 3
Repeat until the entire surface of dough is covered.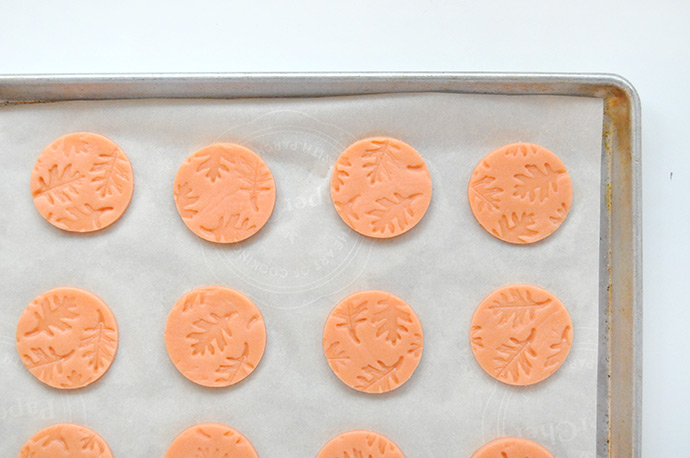 Step 4
Cut out the cookies with a circle cookie cutter and bake according to your recipe directions.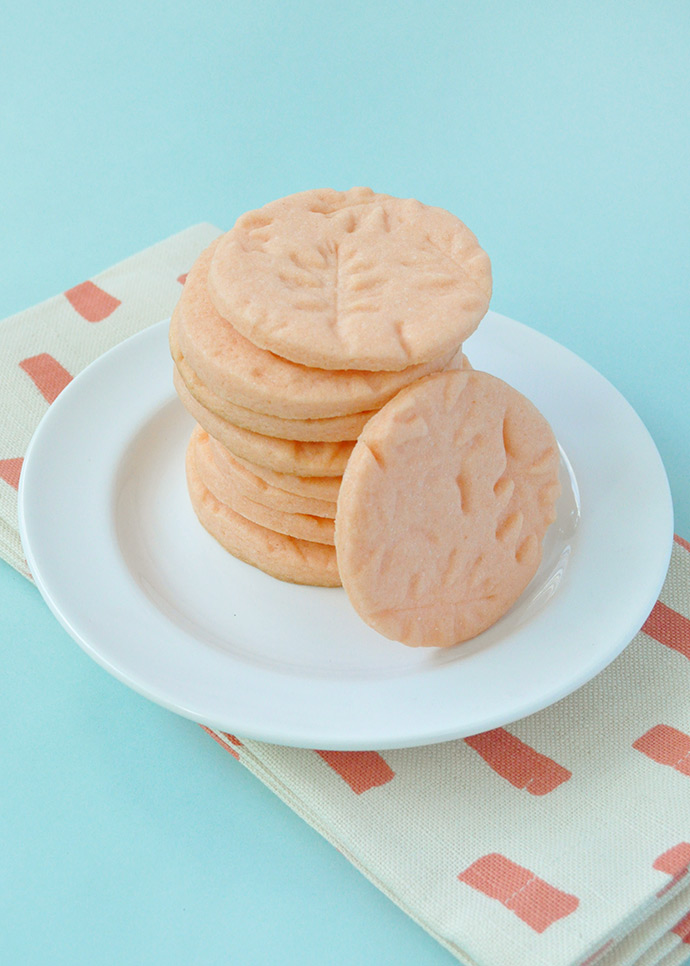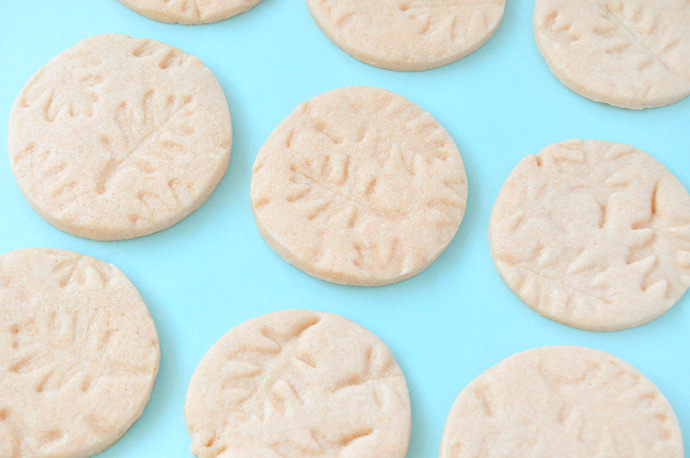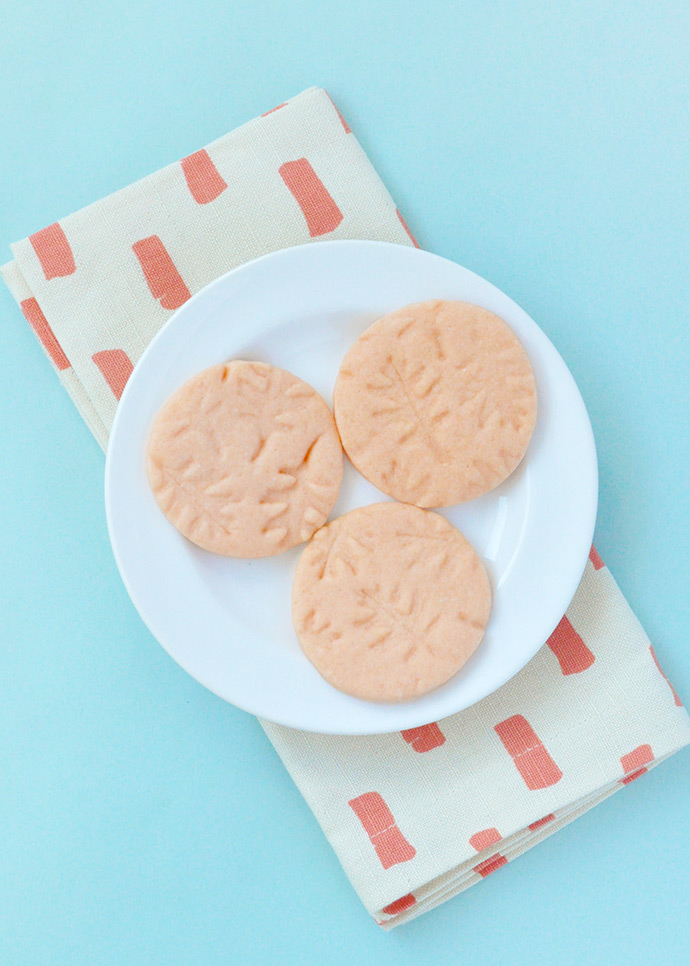 Enjoy!!