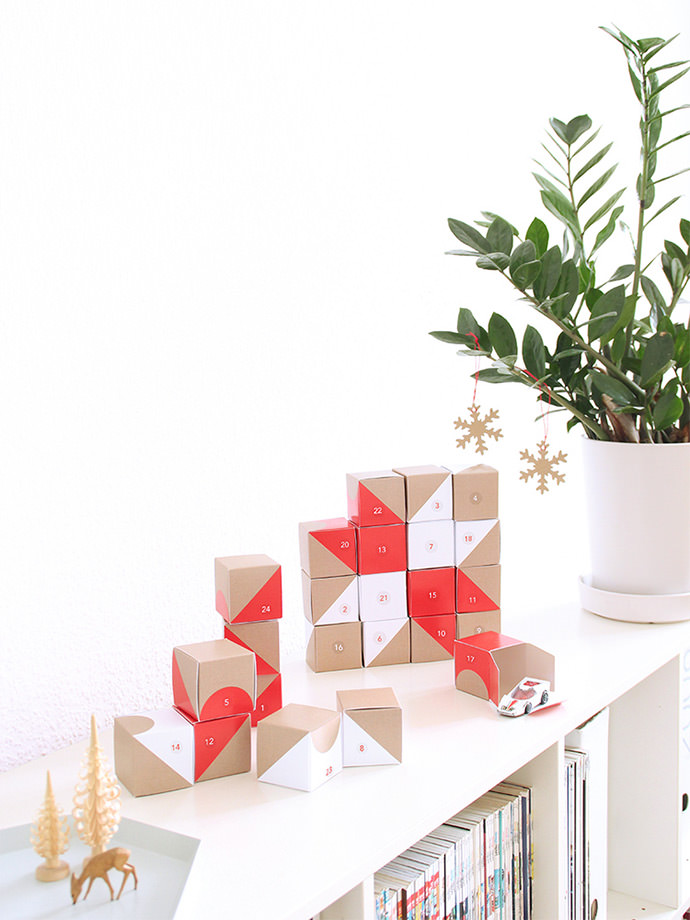 I wonder, have your kids started to talk about Christmas yet? It happens every year, doesn't it, you think you've got loads of time before the big day, then all of a sudden the temperature drops (in the northern hemisphere, anyway), the days are shorter, and there's a magical, festive feeling in the air.
My three children are already dropping hints about their 'dream' presents, and although they are no longer wee bairns, they're definitely looking forward to this very special time of year.
Today I thought I'd share some simple, playful ideas to help your children create a festive atmosphere at home. Hopefully, they will keep your little ones occupied as the excitement mounts over the next few weeks and, inevitably, wishlists grow even longer…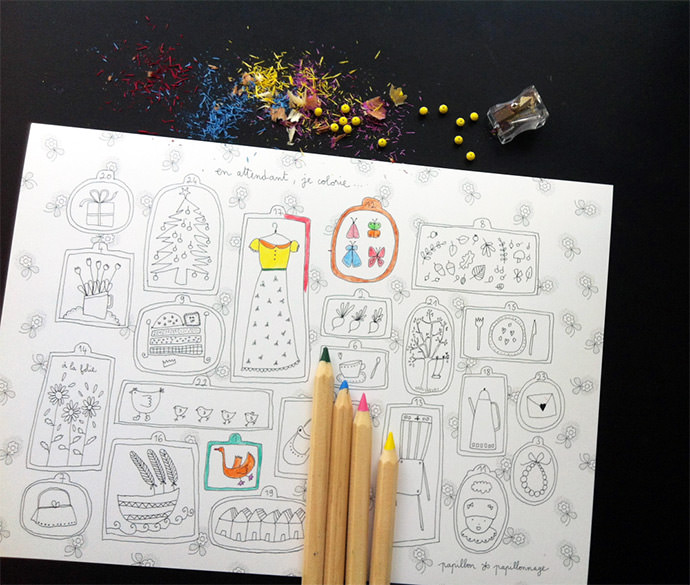 Color-In Advent Sets
Available for approx. $6 from Papillon Papillonnage.
Yes, before we know it, it'll be time to bring out the Advent Calendars. Every year I'm impressed by the sheer number of Advent products available, there's so much creativity out there! We usually go for a simple DIY at home, but had my kids been a bit younger, I may well have bought a couple of these delightful Advent coloring sheets from French favorite Papillon Papillonnage (the entire shop is adorable!). A picture a day to keep impatience at bay!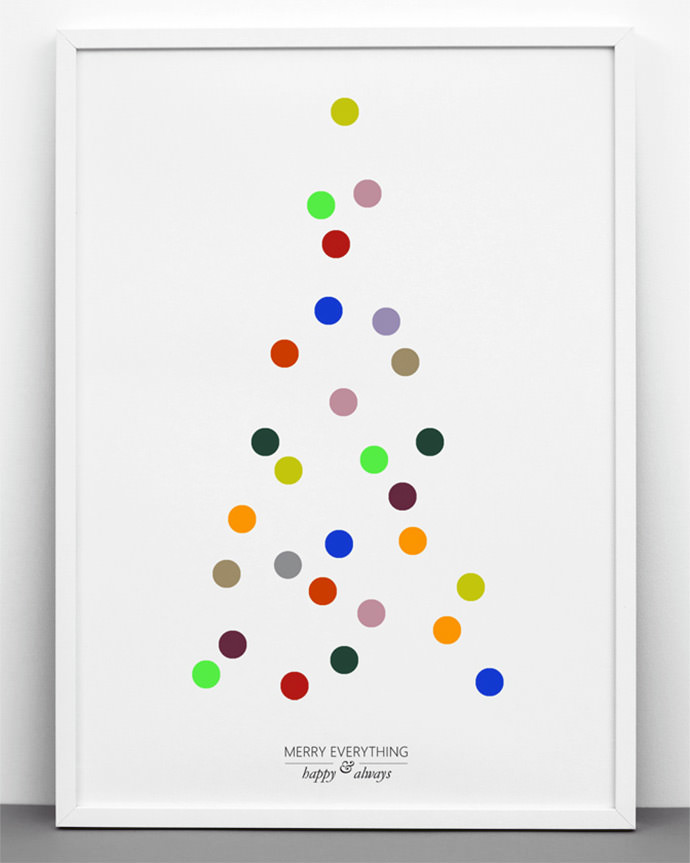 Multicolored DIY sticker tree print for a creative Christmas
Available from Cachette for approx. $40.
Pinterest is already bursting with festive decorating ideas, including alternatives to the traditional Christmas tree. While bringing out the family baubles and decking the halls with boughs of holly is definitely an important part of Christmas, I like the idea of children creating their own tree beforehand. Both Cachette's DIY Christmas Tree print with multicolored stickers (50 x 70 cm) and Dirtsa Studio's color-in chalkboard tree canvas would make perfect pre-holiday craft activities that your kids will also be proud to display in their rooms or family living space.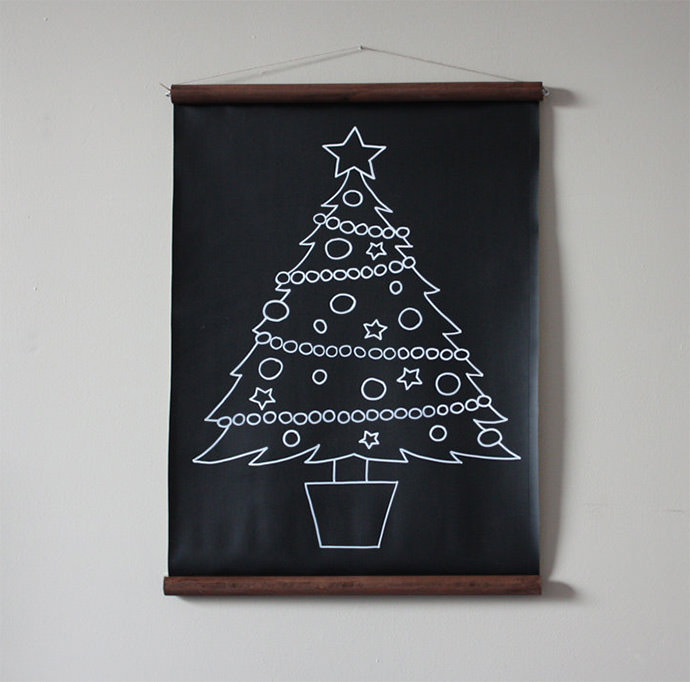 Chalkboard Christmas Tree
Available from $45+ from Dirtsa Studio on Etsy.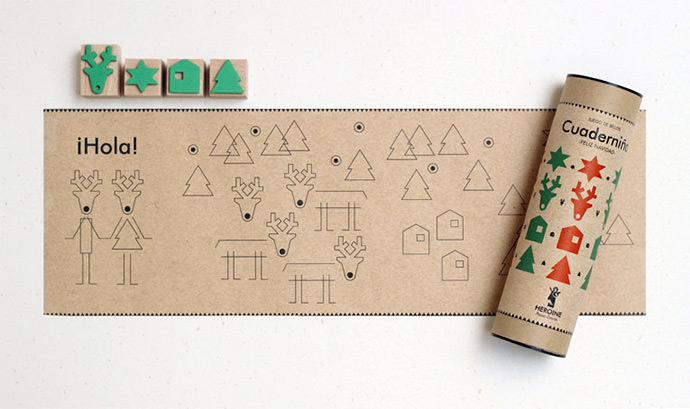 Merry Christmas Stamp Set
Available for approx. $18 from Heroine Paper Goods on Etsy.
I'm a huge fan of Susi Martinez's graphic style (you may remember her Jungle Set here). I'm pleased to say this Spanish designer recently opened an etsy store, where you will find this sweet Christmas stamp set for little artists. A nice idea for keeping your kids occupied when traveling too!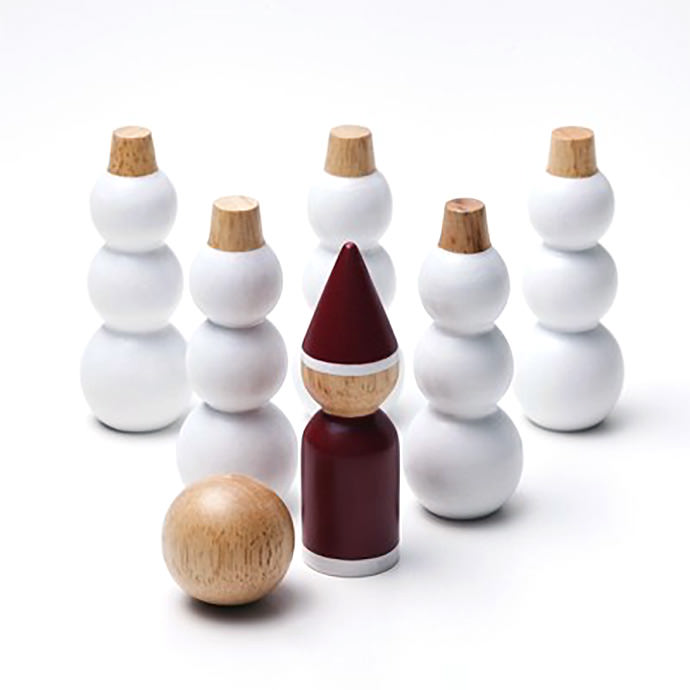 Wooden Snowman and Santa Skittle Set
Available in a drawstring bag for $19.50 from Muji USA.
My three children all get a new Christmas decoration each year to save for when they're older. Christmas-themed toys can also double up as decorations, whilst entertaining and educating little children. Personal winter wooden toymaker favorites include Muji (shown above), The Wandering Workshop and Fruit Super Design (for their stackable gnomes, snowmen and snowflake blocks – so cute!).
Pictured at the top of this post: SNUG BOXES Advent Calendar for approx. $37 from SNUG Studio. Love! Not only is this bright, graphic Advent Calendar appealing to the eye, it's also reusable and will bring joy for years to come. Designed by SNUG Studio in Germany, the easy-to-assemble, 25-cardboard box and sticker set comes flat-packed, and can be used as calendar, decoration and toy (check out their site for more images). Three for the price of one, now that's what I call smart!