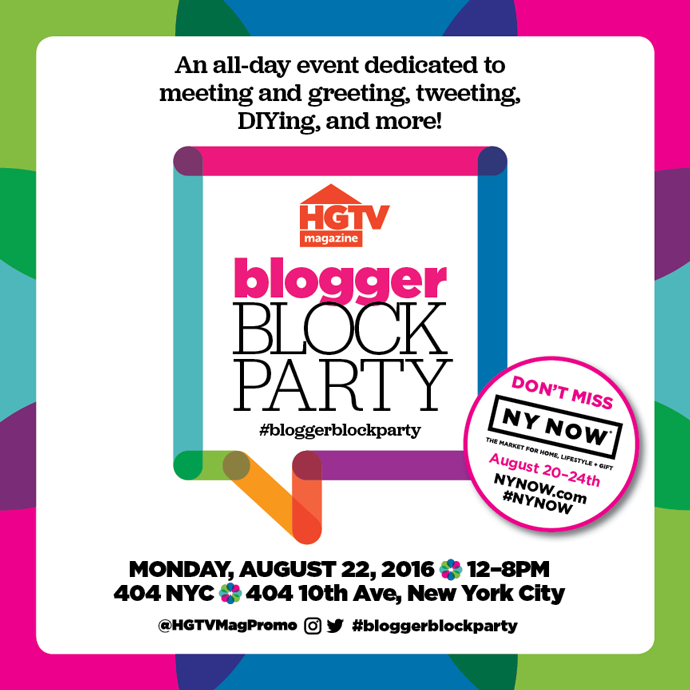 If you plan on being in the NYC area on Monday, August 22nd., we'd love to see you at the 3rd Annual HGTV Blogger Block Party!
We can hardly wait to tell you about a few very special announcements and we're bringing lots of crafts to give away. Check out the all-star cast of speakers and event schedule below. See you in the Big Apple!
Read more and RSVP here!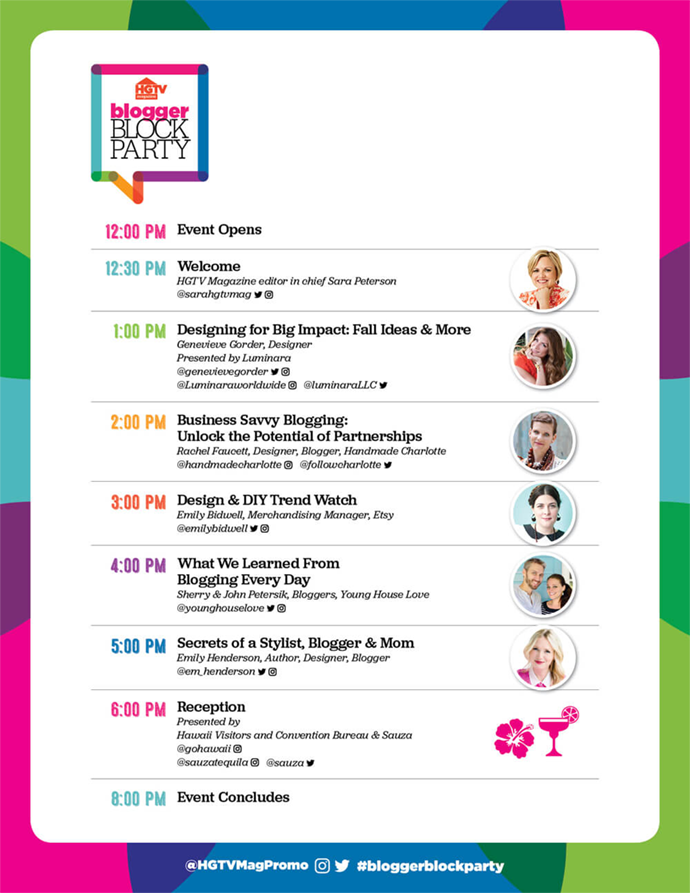 See you there :)