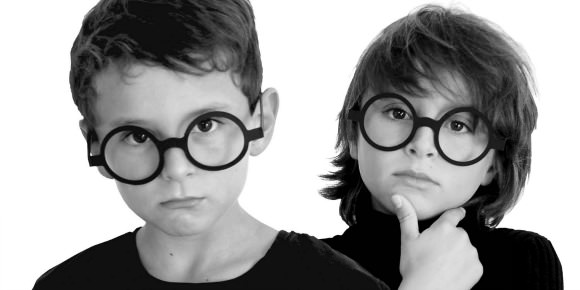 Any budding architects in your house? Just about every kid loves playing with wooden blocks, Kapla blocks, or Legos. Building is one of children's favorite activities, and it's great for encouraging creativity and developing imagination. Plus, it's  a whole lot of fun—just think of all those sandcastles, dens, and tree houses you and your kids have made!
Here's a sneak peek at an exciting collection of modern toys with a focus on architecture from Cinqpoints, a French toymaker that recently piqued my curiosity.  They even have your child covered when it comes to looking the part with a pair of hipster cardboard  glasses that come in the form of a postcard.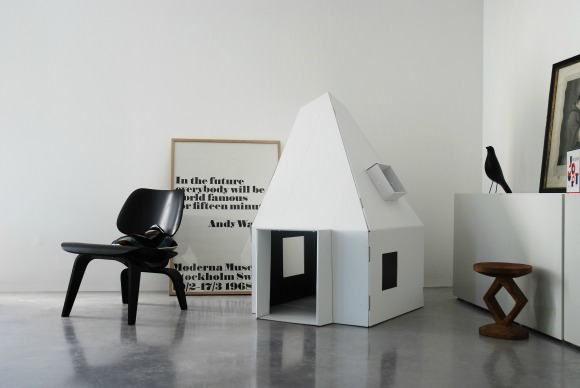 Rock The House
I have a feeling that this stylish architectural playhouse will appeal to little and big ones alike. I know I wouldn't mind leaving this beauty in our living room. This customizable cardboard house house comes in DIY-kit form and can be personalized if monochromatic minimalism isn't your thing!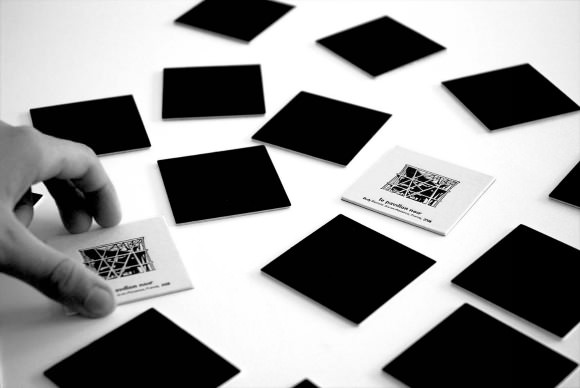 Identic Architecture Memory Game

Norman Foster, Mario Botta, Jean Nouvel… do you know your architects? What did they design? This special 40-piece card game features architectural masterpieces from around the world. Like all pair games, it's great for improving memory and developing kids' observation skills.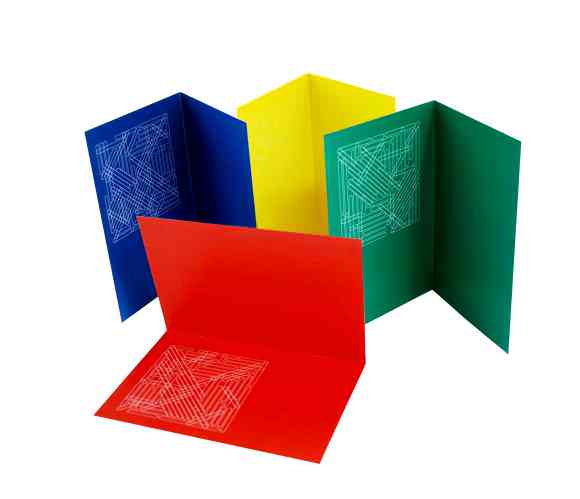 Find Me Word Search Postcard Set
Tired of Suduko and crosswords? Why not try these colorful word-search grid cards featuring the hidden names of famous designers, artists, photographers, and architects? An original, educational gift for friends and family!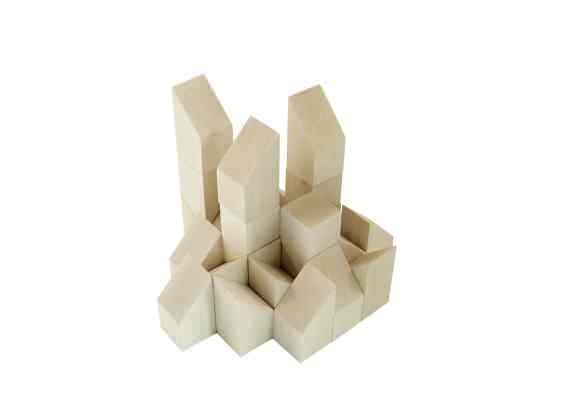 Archiblocks
Wooden building blocks are a toy box staple; they're a definite favorite in our house! Cinqpoints offers three different sets of Archiblocks made from pale natural linden wood. I love the packaging—a simple, modern design—and the fact that they'd look fabulous on my coffee table!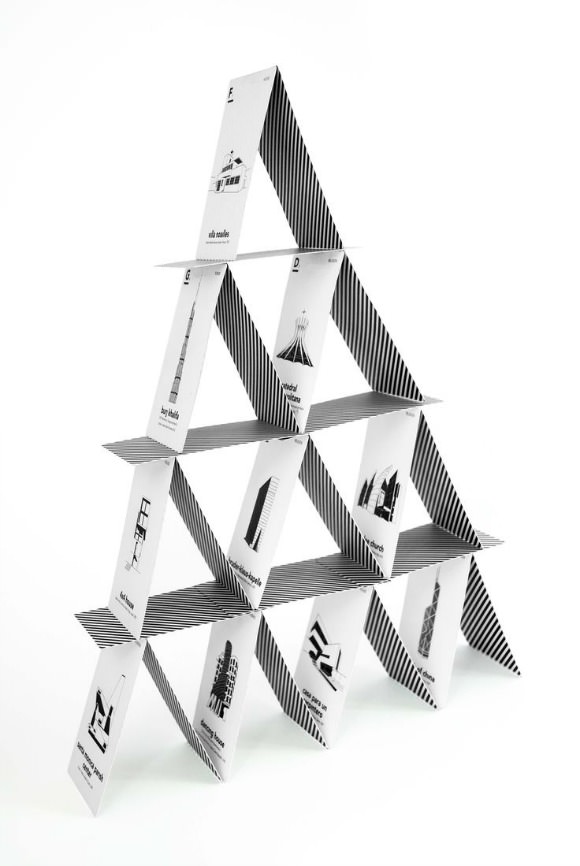 Happy families for architects! You have to move with the times, don't you? I guess that means you're allowed to build a house of cards with the deck, too!
Cinqpoints' full website should be up and running by the end of the month. You can follow and contact the company on Facebook or on their website.
Pictured at the top of this post: Get the cool architect look with these fun Archispecs glasses by Cinqpoints—cardboard glasses that come in the form of a postcard.