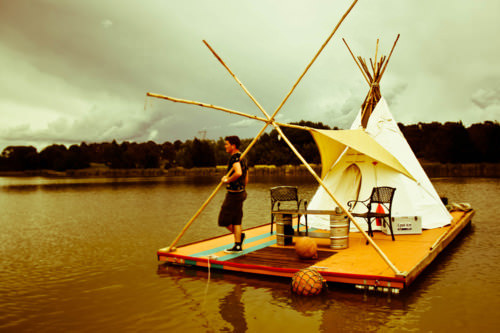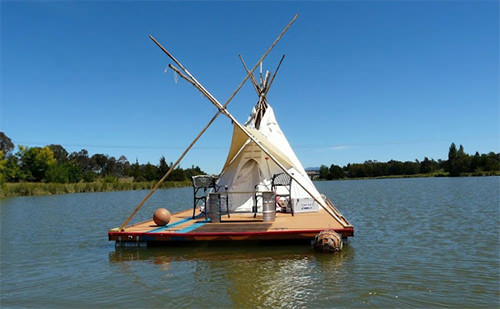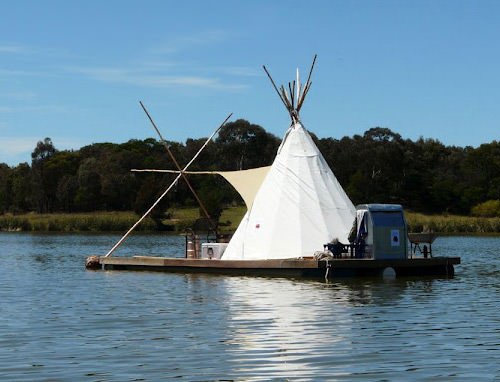 After accidentally setting off a fire alarm and then being fined $350, 21-year-old Australian and second-year university student Will Woodbridge decided to ditch campus life. He lived out of his car before eventually deciding to build a raft. His uncle suggested a teepee for shelter.
According to Will, the design of the teepee keeps things warm and the cone shape makes it extremely stable during storms.
Unfortunately, his life aboard the floating teepee may be short-lived: the local government has asked him to move along, so he may have to move out by the end of the week.