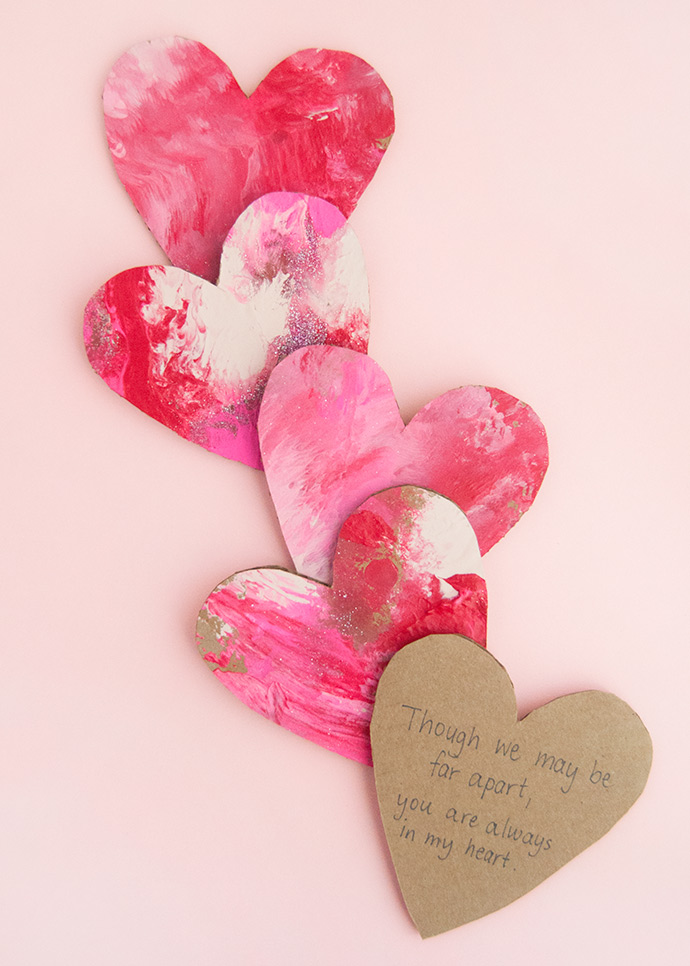 Just because you can't celebrate Valentine's Day with everyone you love, that doesn't mean you can't spread some love anyways! Over the holiday season, I saw a quote shared that was very similar to the one I used on the backs of these Valentines. I thought it was such a well-suited phrase for life right now, and I found myself thinking about it fairly often and it occurred to me that it would be perfect for Valentine's Day cards too. Since my daughter is still too young to do much crafting yet, I relied on one of my favorite techniques that she can help with: paint smooshing! You might remember that we used a similar method on these DIY tags and colorful gift wrap – it's a great mess-free way to have little ones involved. If your kids are older, you can of course use this quote with any paint technique on the other side!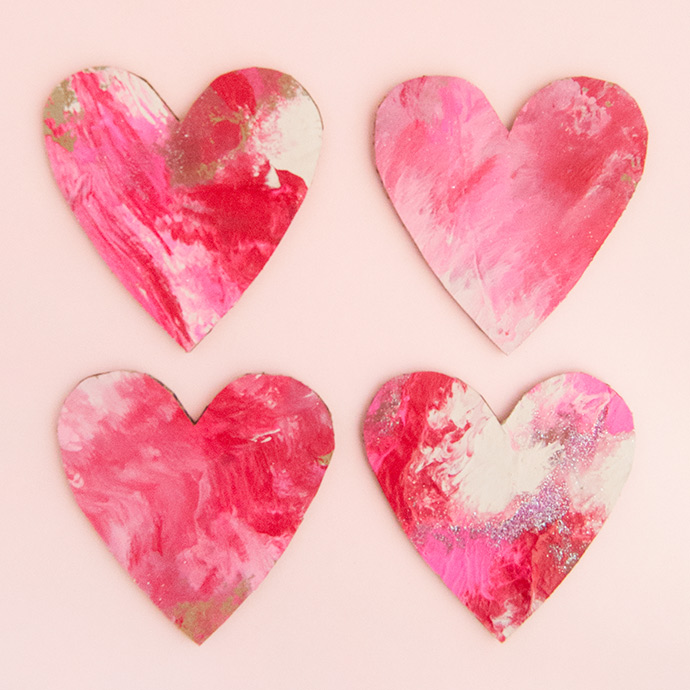 Corrugated cardboard
Paint (in various colors)
Clear zip plastic bag
Craft knife and/or scissors
Cutting mat
Pencil
Marker or pen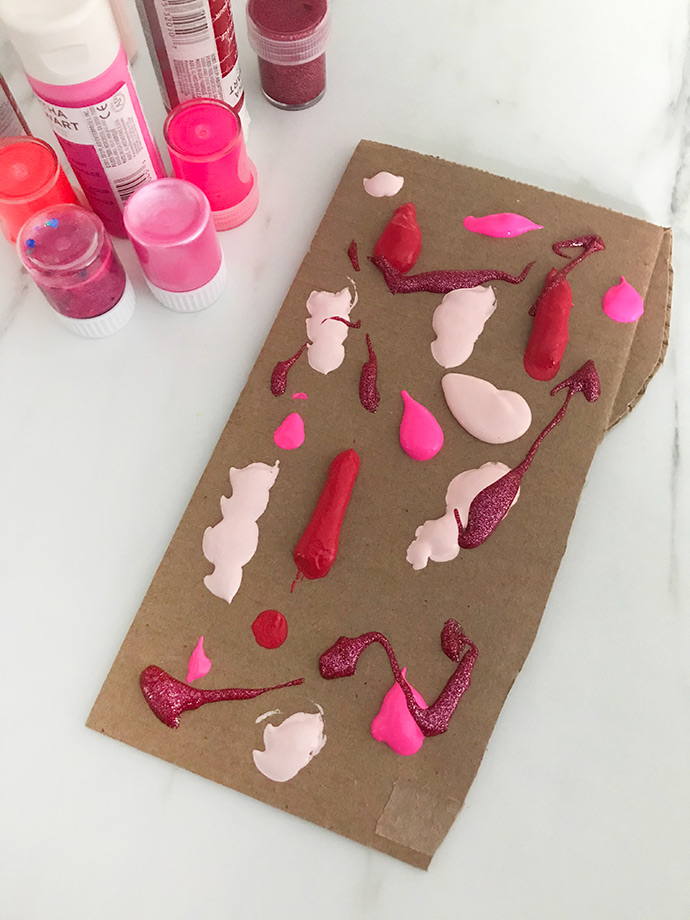 Step 1
Apply blobs of paint onto the cardboard. I used a handful of warm colors, including some glitter paint. Make sure that the cardboard you use is blank on both sides, or plan to paint or cover the backside in paper so that you can write your Valentine's message there.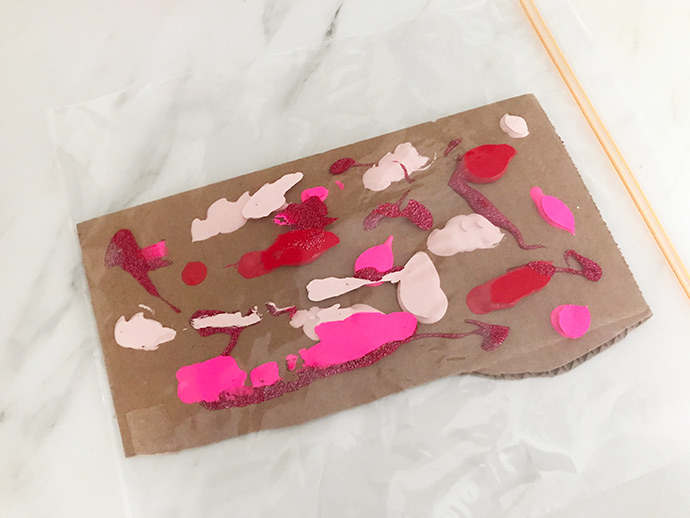 Step 2
Put the cardboard in a ziplock bag and seal it.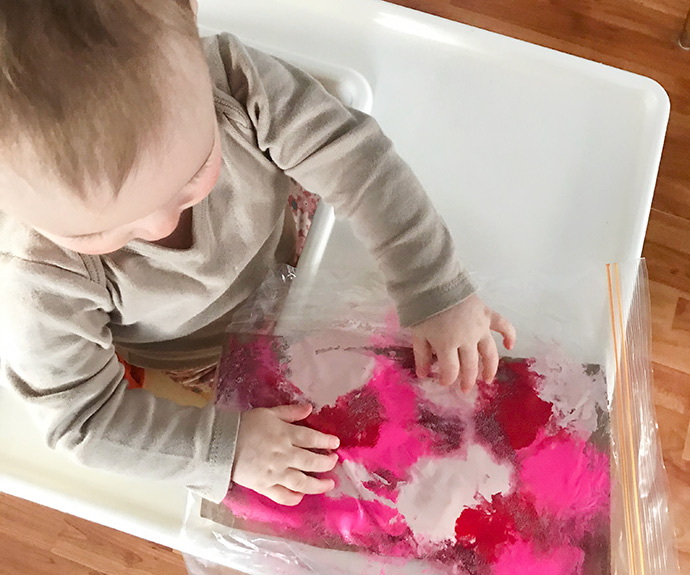 Step 3
Hand it over to your little one and let them have fun squishing the paint around! Depending on the age of your kids, it can help to tape the whole bag down onto a surface (to prevent them from putting the bag in their mouth) or even have them do the paint squishing with their feet instead while they're jumping in a Jolly Jumper. Whichever way you choose, of course you'll want to closely supervise to make sure the bag stays sealed.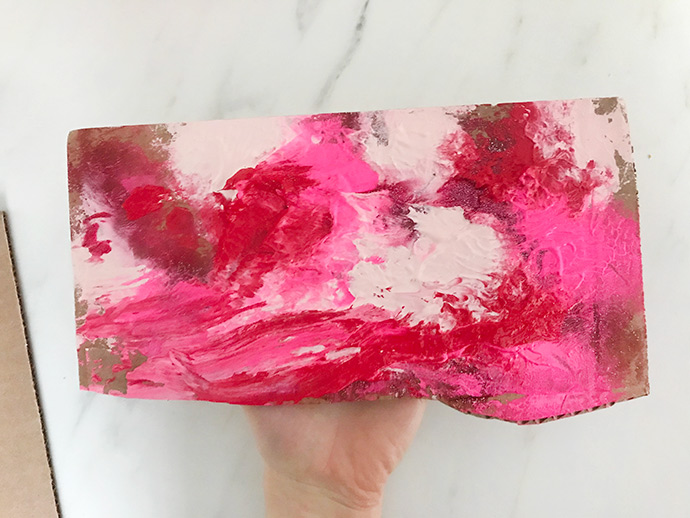 Step 4
Once the paint is mostly covered the cardboard (or your little one has lost interest!) it's done! Take it out of the bag and set aside to dry. This one had quite a thick layer of paint on it, so I let it dry overnight. There was also still a lot of paint left inside the plastic bag, so I used another piece of cardboard to press into the paint, almost like a stamp of the same paint pattern.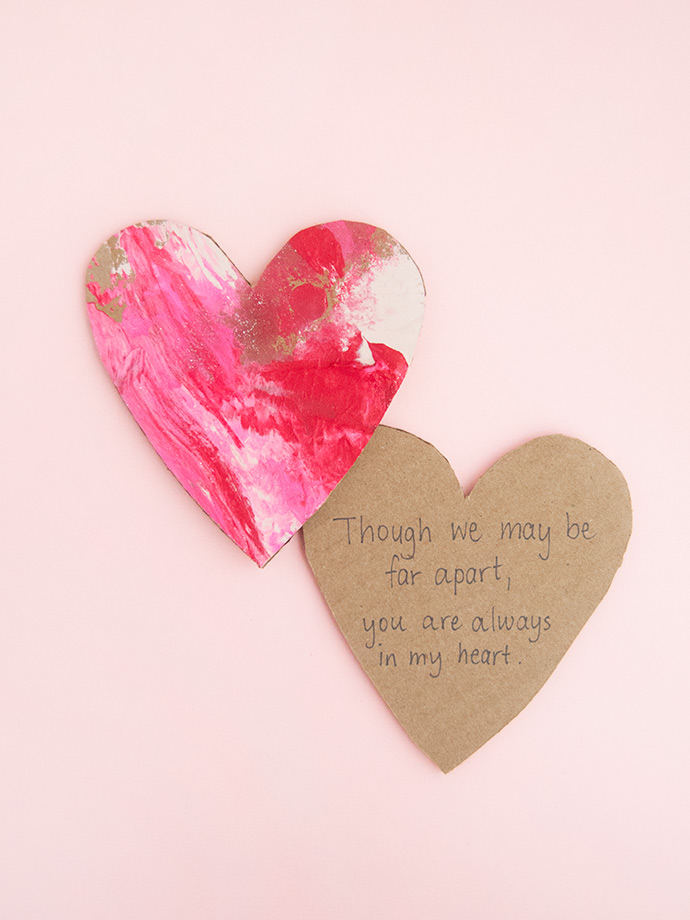 Step 5
Once dried completely, use a pencil to draw a heart shape onto the back of the cardboard and cut out using a craft knife and cutting mat. Scissors can help smooth out some of the edges too. Use a marker or pen to write "Though we may be far apart, you are always in my heart" or whatever Valentine's Day message you like best.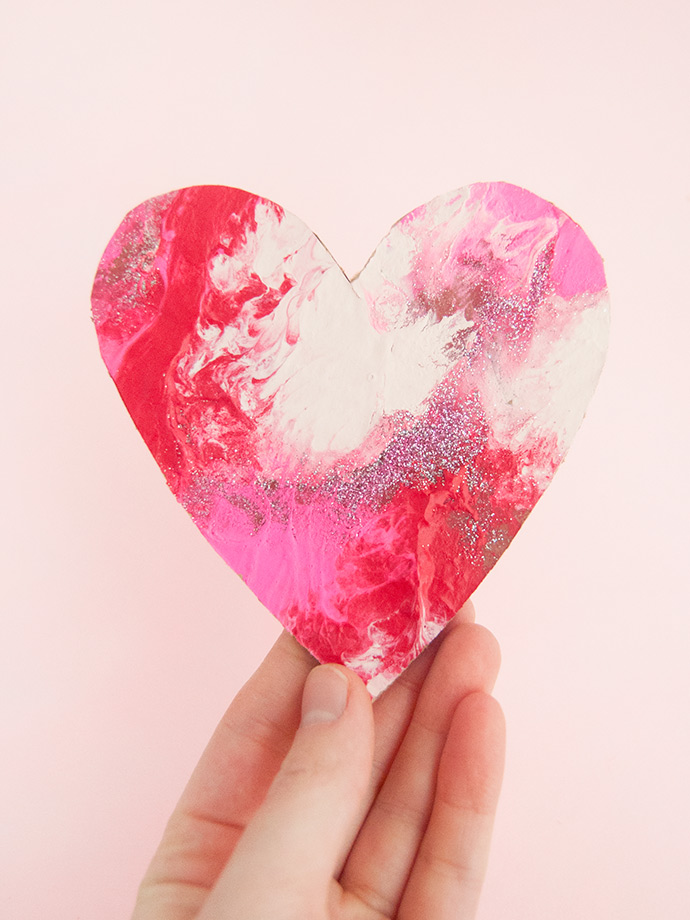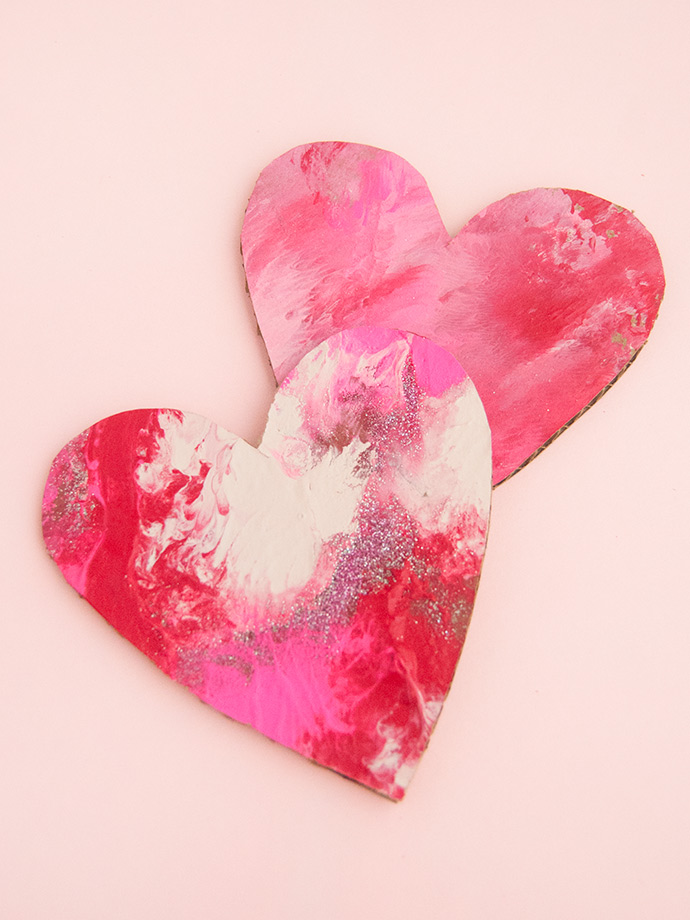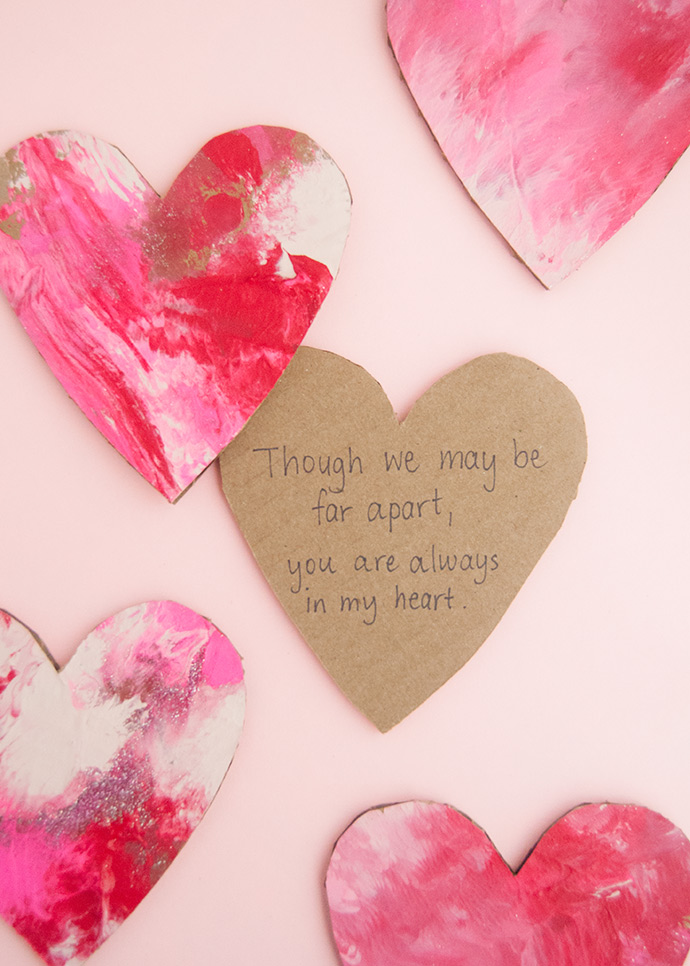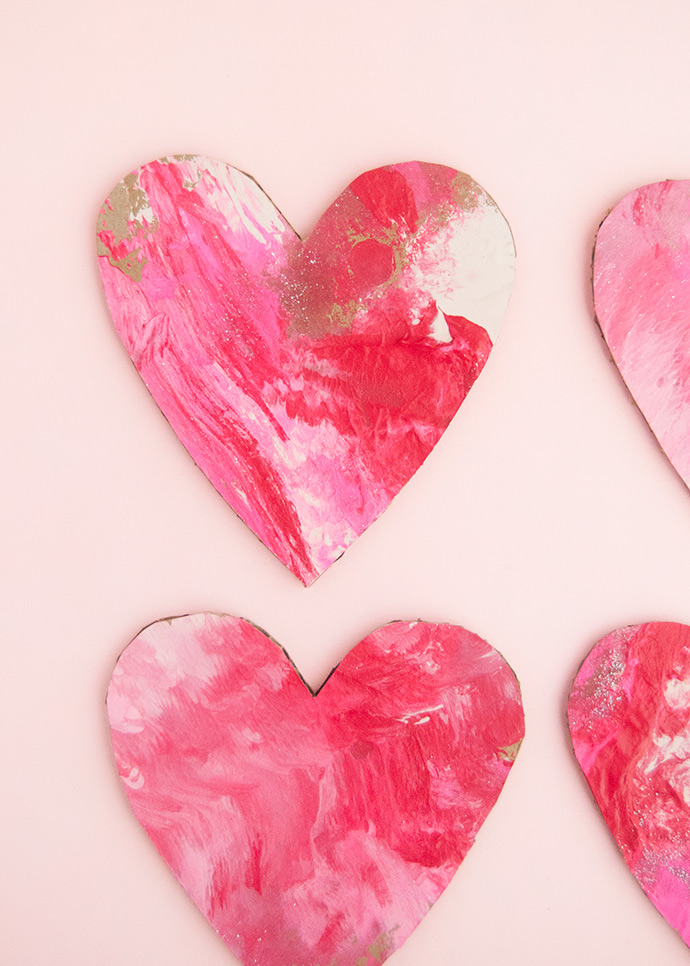 Happy Valentine's Day!