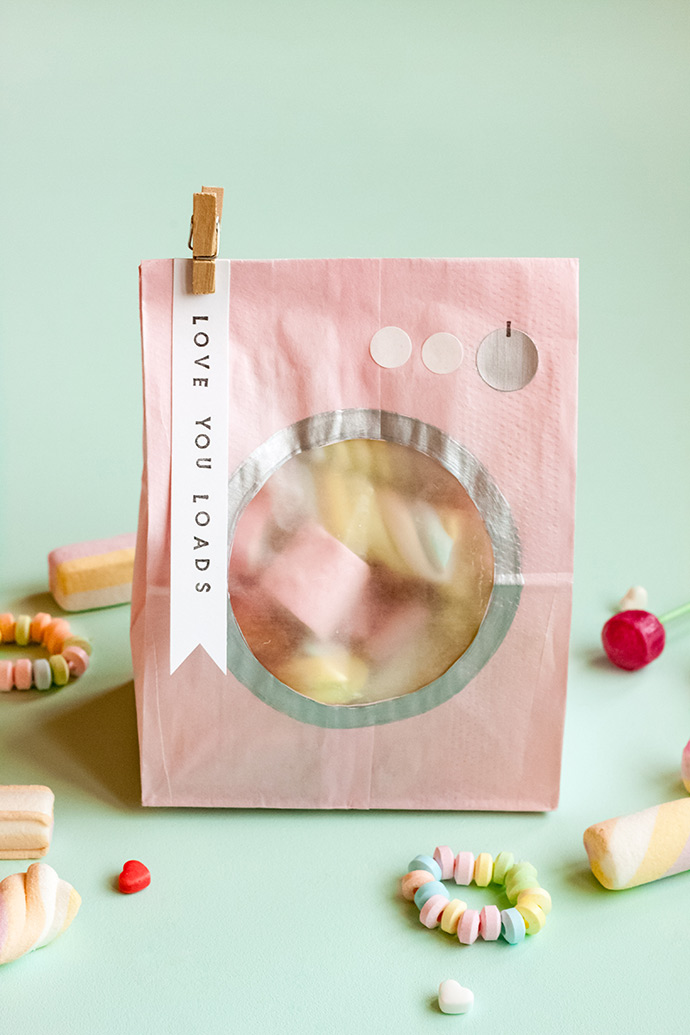 Valentine's Day has always been a favorite – possibly because it calls for a lot of pink…but also because it's fun to present friends and loved ones with small tokens of our love and appreciation. Marshmallow twists, salt water taffy, and candy hearts come in beautiful, pastel colors, so they could be the perfect candies to share with Valentines.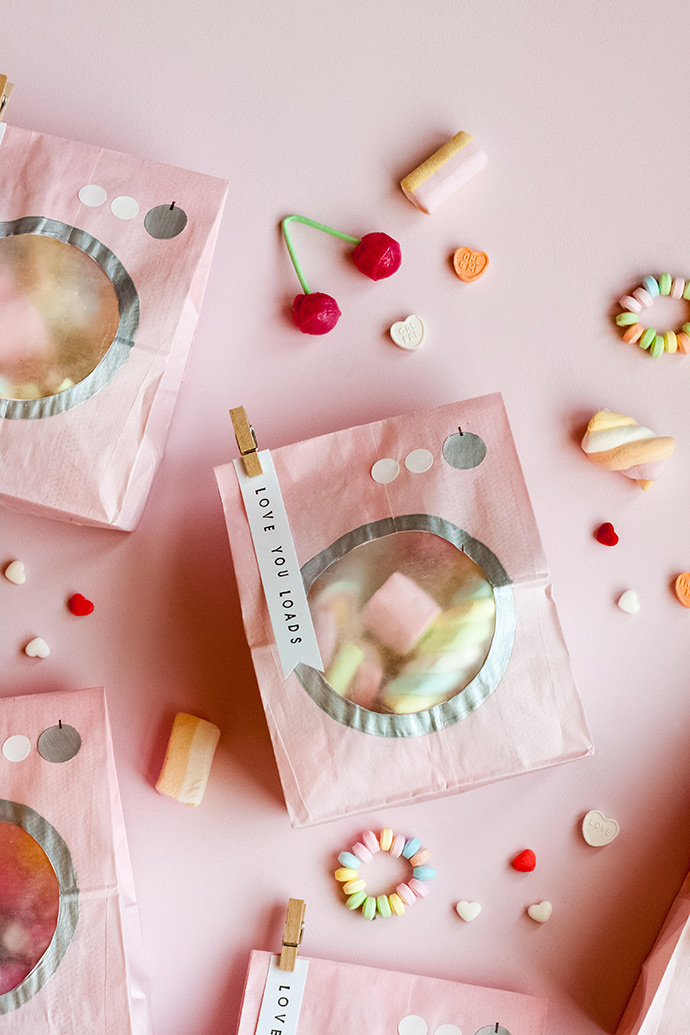 We thought it would be fun to present them in a unique way that shows off the colors a bit, and of course includes a good pun! Mini washing machines will do the job, and are a great way to tell someone you love them LOADS! You could also fold up a cute new dish towel to place inside for a (grown-up) gal pal. We can never have too many dish towels, right?! Or how about some new socks or undies for your kids in these little washing machines too! Although, on second thought, using the word "loads" alongside undies might be a little silly! Sorry, I got off track there, but this is such a simple DIY that will make a really fun presentation for your Valentine!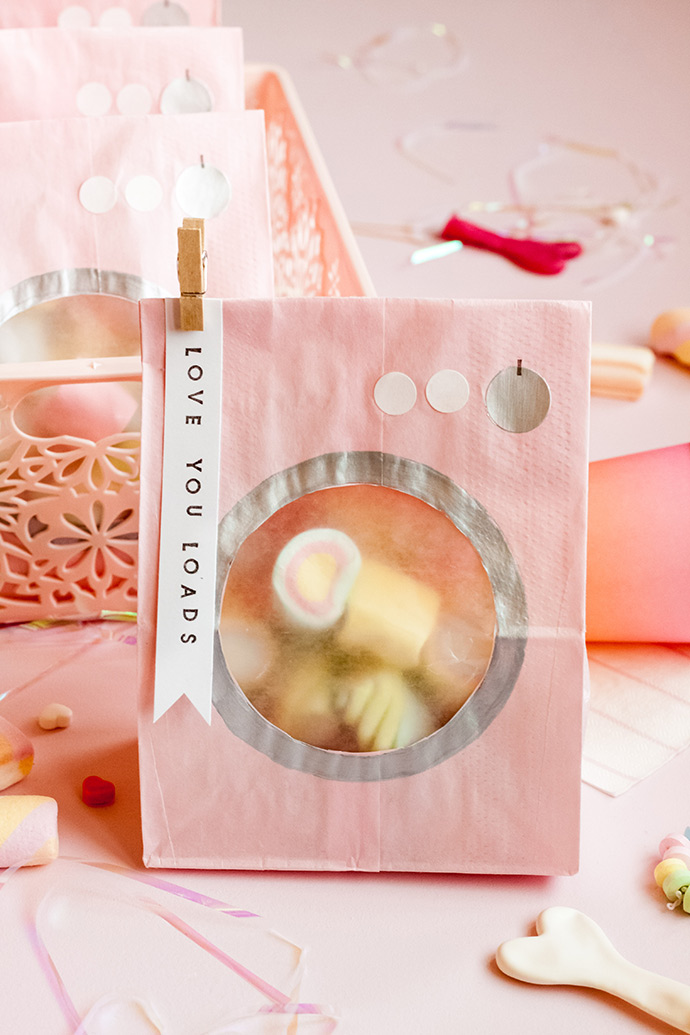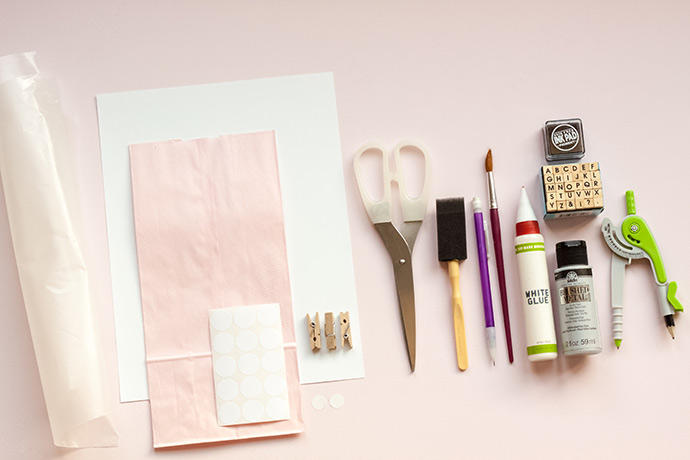 5 ¼" x 10 ¾" pink paper bags
FolkArt Brushed Metal Acrylic Paint (Brushed Pale Silver)
¾" white, round label stickers
½" white, round label stickers
Small, wooden clothespins
Wax paper
Scissors
Pencil
Paintbrush
Sponge brush
Alphabet stamps
Black ink pad
White cardstock
Compass to draw circles
Glue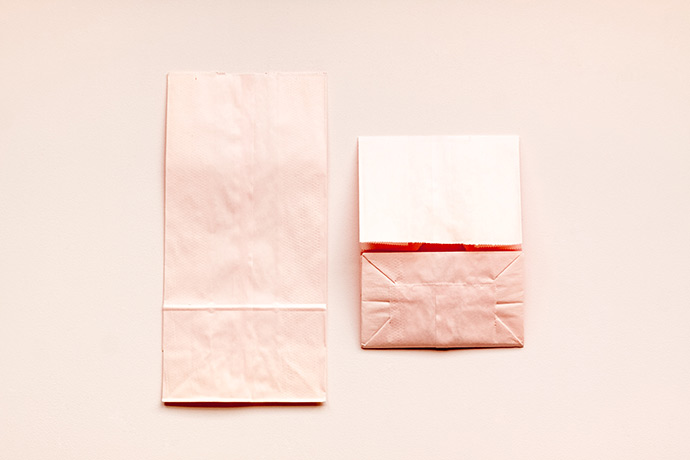 Step 1
Fold the top of the bag over to the back side, until the top edge touches the top of the rectangle at the bottom (the bottom of the bag). Crease the fold evenly across.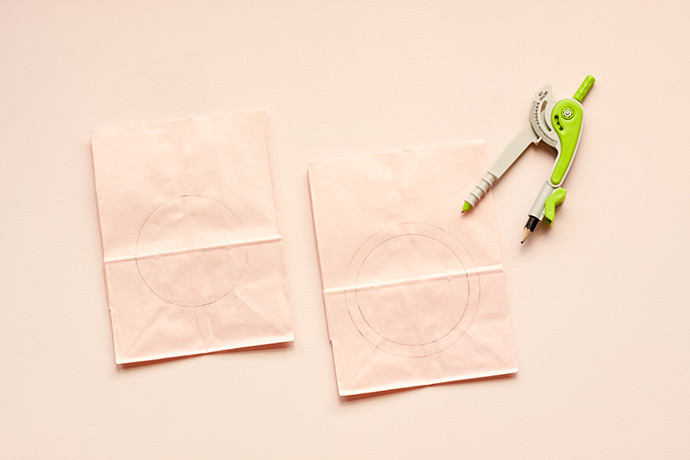 Step 2
Flip the bag back over to the front, and use your compass to draw a 3 ¼" circle about 1 ¼" from the bottom of the bag. Use your compass to draw a 4" circle evenly around the 3 ¼" circle.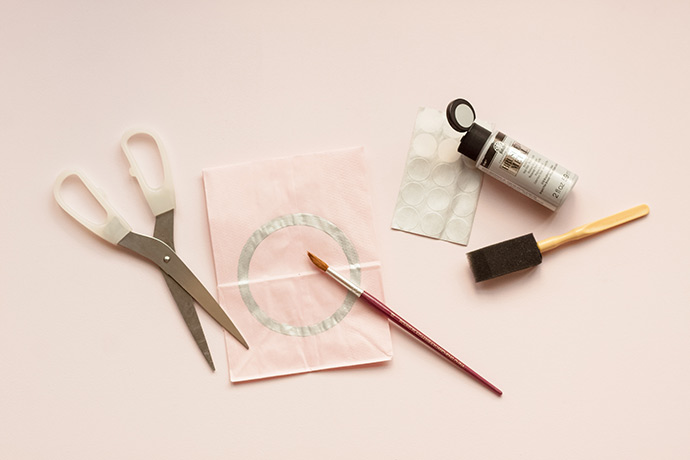 Step 3
Use a paintbrush and brushed metal acrylic paint to fill in the space between the two circles. Allow to dry. Paint a sheet of ¾" white round circle stickers using the same silver paint. You may need two coats, and then allow to dry. Cut out the inner circle on the front of your bag, so that you just have the silver border around a "window".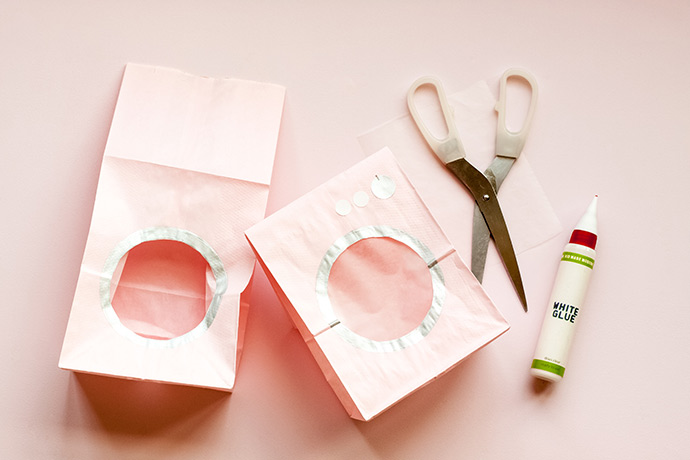 Step 4
Cut a sheet of wax paper into 4 ½" x 5 ½" pieces. Place a bit of glue around the edges of your wax paper piece. Place the sheet inside the bag, so it is centered on your circle. Press down and allow to dry. You should now have a wax paper "window".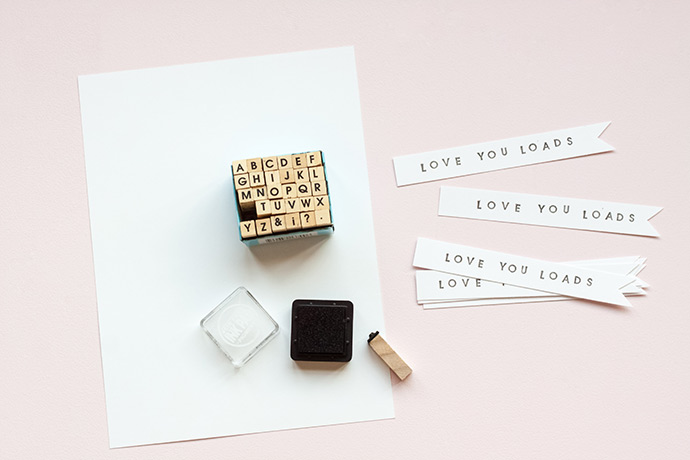 Step 5
Cut 5" x slightly less than ¾" strips of cardstock. Cut a small triangle out of each end using scissors. Use alphabet stamps and ink to write "LOVE YOU LOADS" on each strip, starting at the straight end.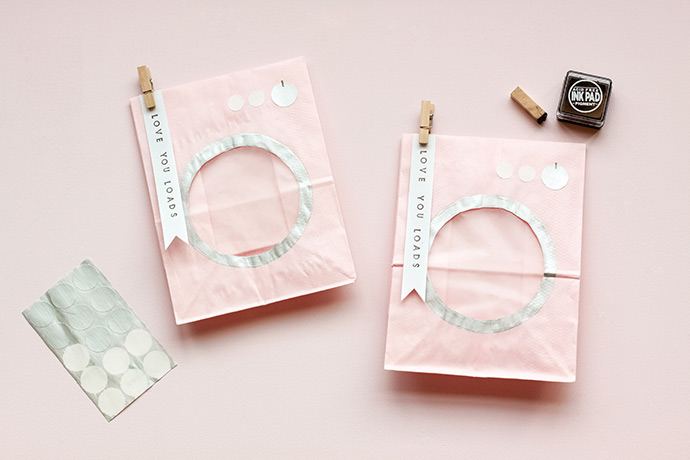 Step 6
In the upper right corner of the bag, place one of your painted silver stickers, and two of the ½" white stickers to its left. Use the letter "I" from your alphabet stamps (assuming it doesn't have a short line at the top and bottom), and stamp it at the top and center of the silver sticker. Fill the bag with the candy or gift of your choice, fold the top back over, and clip the tag on using a mini wooden clothespin.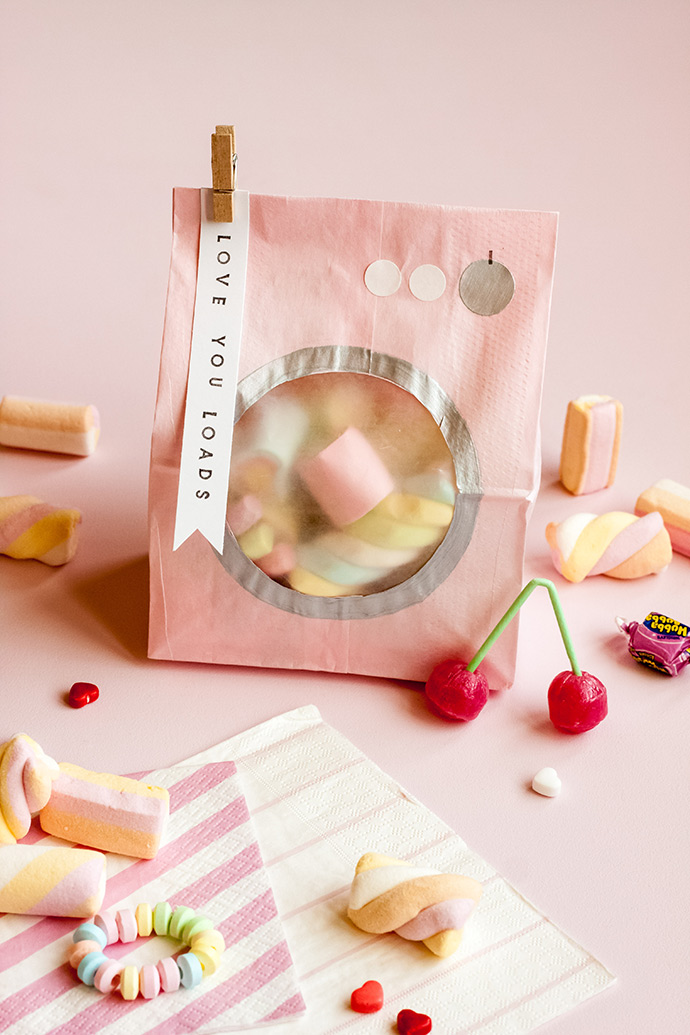 Your mini washing machines are ready to share with anyone you "love loads"! Happy Valentine's Day!