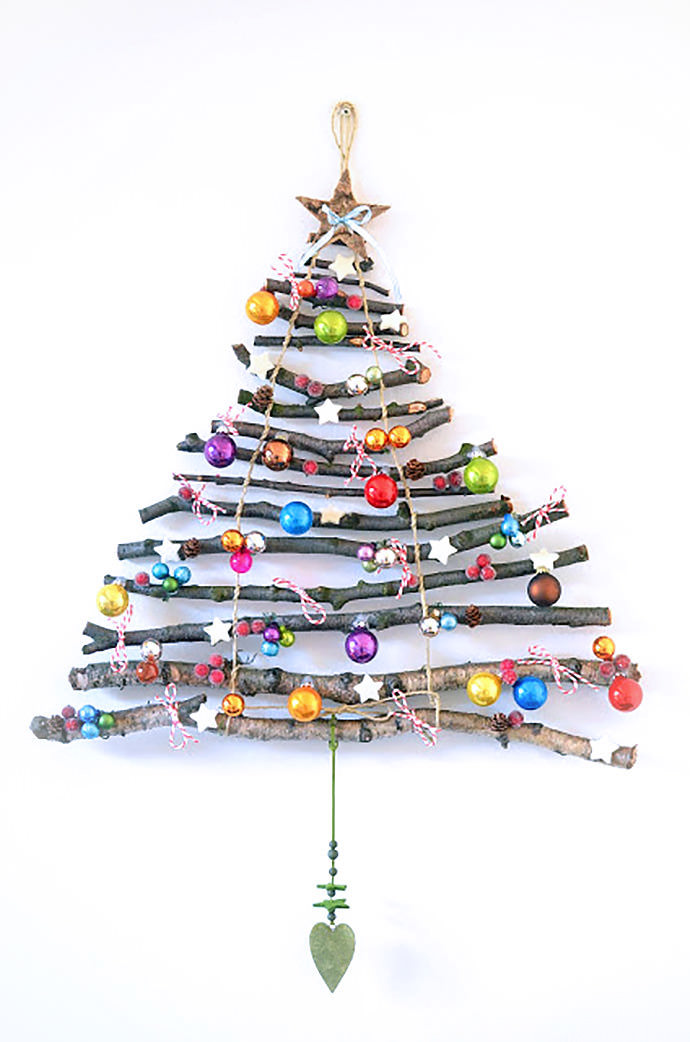 It's Christmas time! At our house, this has morphed into not just one, but two Christmas trees. It's our first year with a large tree in the living room and a smaller tree in my daughter's room, and it has opened up a whole new world of decorating.
These gorgeous alternatives to the traditional tree are great ways to showcase special ornaments, give a child something to call their own, or try out those purple Christmas lights you've been craving. Try something different to give all your dark corners some festive flair!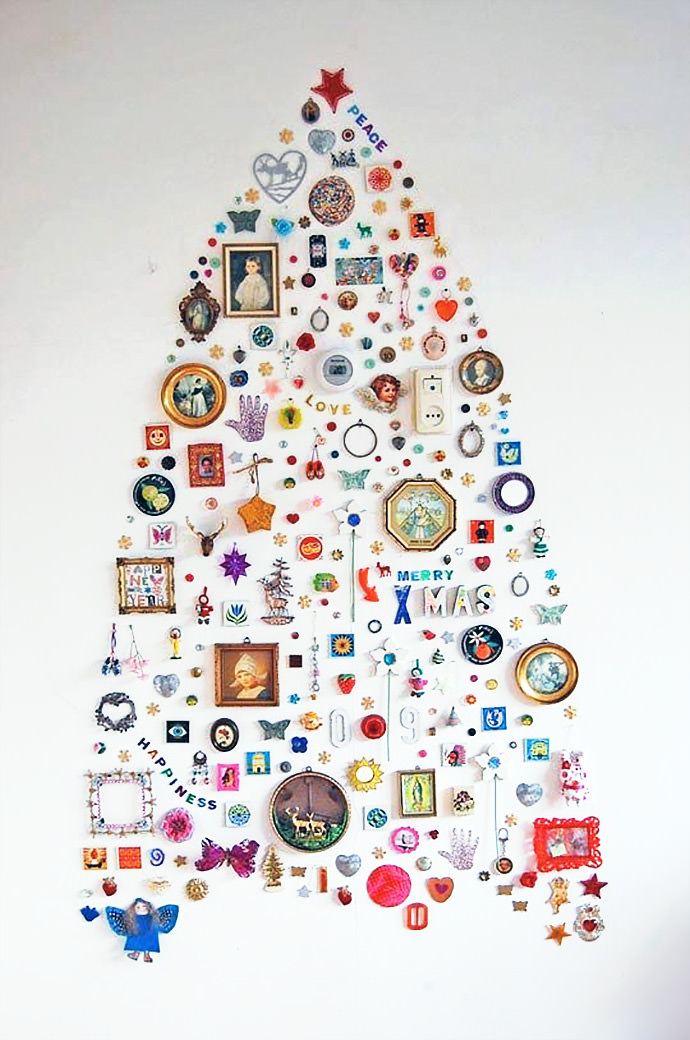 Wall Collection Christmas Tree
Visit Apartment Therapy for more info.
Now this is brilliant. I bet many of us have collections of trinkets that just keep growing year to year – here's a way to celebrate them! Heck, you could even start a new collection of Christmas goodies for the sole purpose of making a tree like this – add to it each year to keep it growing taller and taller.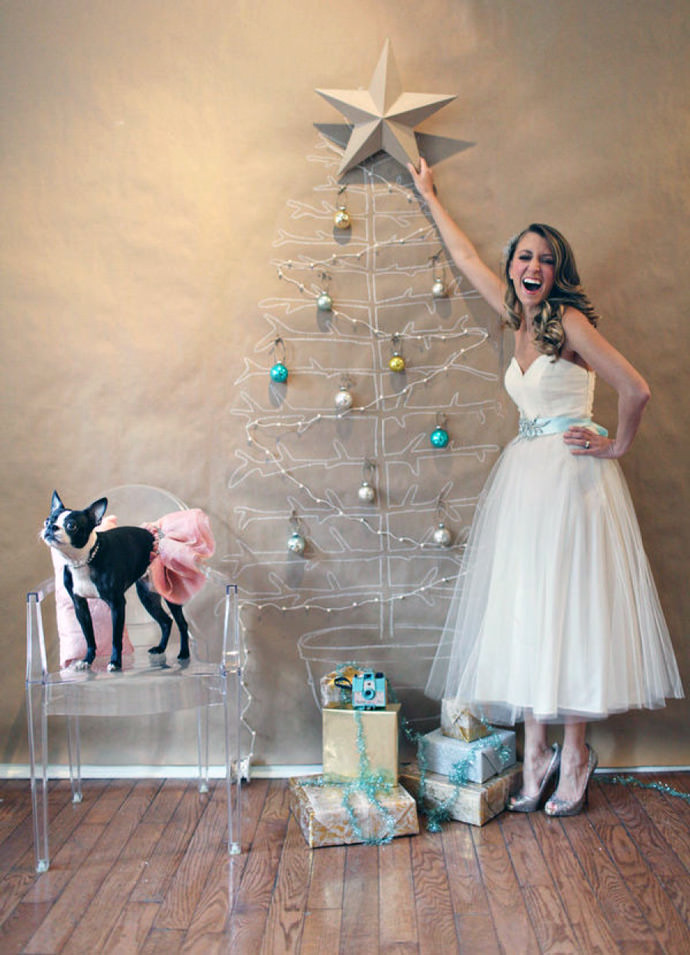 Paper Christmas Tree
Visit Style Me Pretty for more info.
We may not all have a wall-sized roll of butcher paper lying around, but I bet you do have some extra rolls of wrapping paper. Attach one to an open wall, or put several sheets together, and let your kids draw on the backside (or even the front for that matter) for a holiday home mural!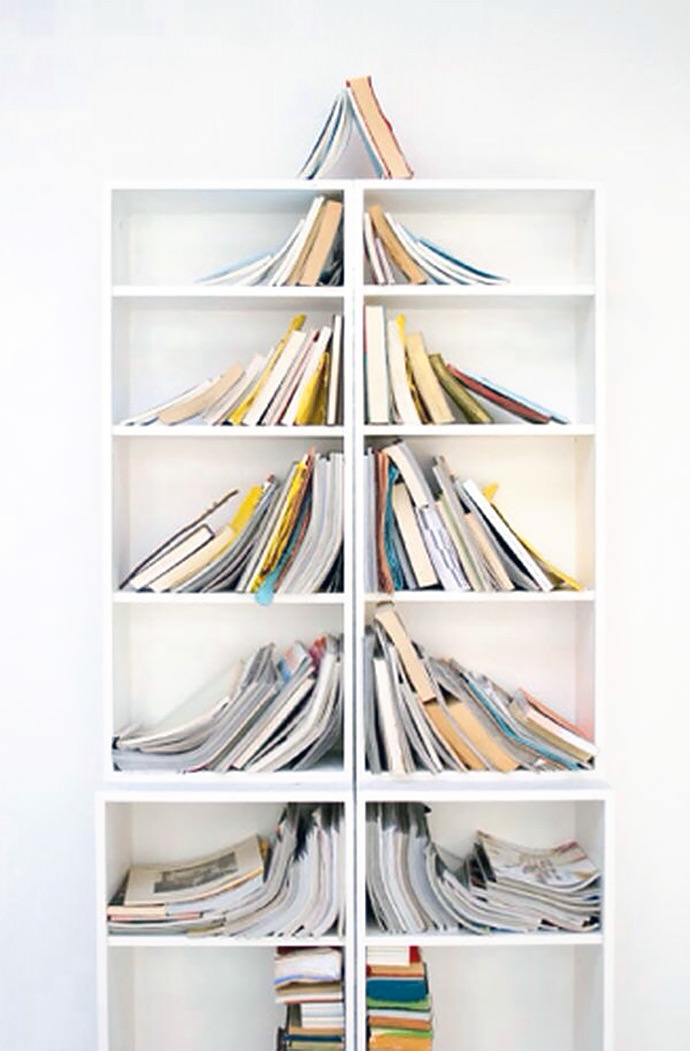 Bookshelf Tree
Visit Ruben de Keyser for more info.
We have a wall of bookshelves that is sorely in need of rearranging. After the holidays I can refresh and reorganize it, but until then, I might just turn it into a Christmas tree!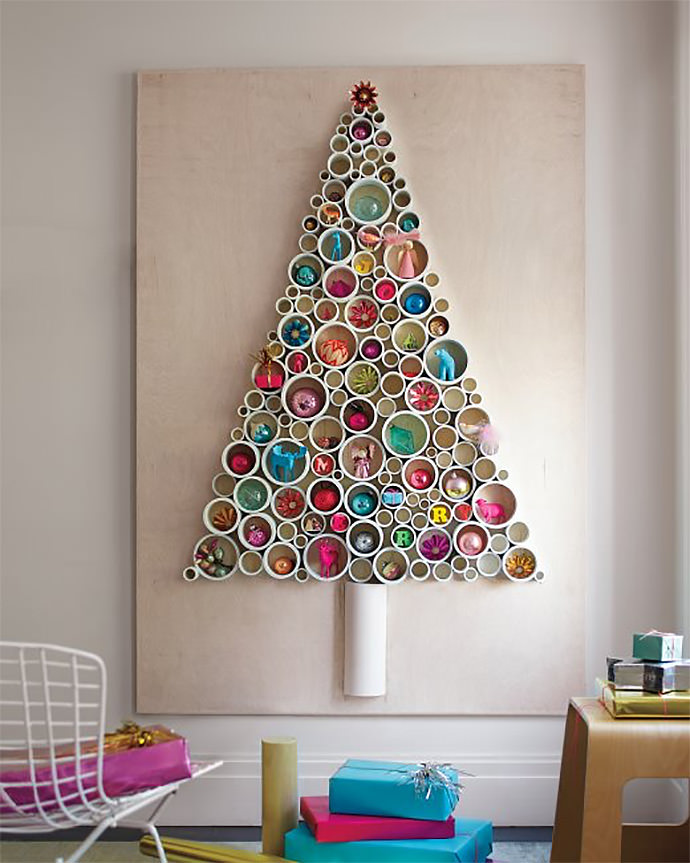 PVC Pipe Tree
Visit Martha Stewart for the tutorial.
I love everything about this tree – the minimal frame, the simple white PVC pipes fitting together perfectly, and all the pops of bright color. I have a lot of old ornaments that don't hang very well, and these little cubbies would be a perfect solution. How about you?!
Pictured at the top of this post: Twig Tree, see the tutorial at Uberall and Nirgendwo.