This post is sponsored by Nickelodeon.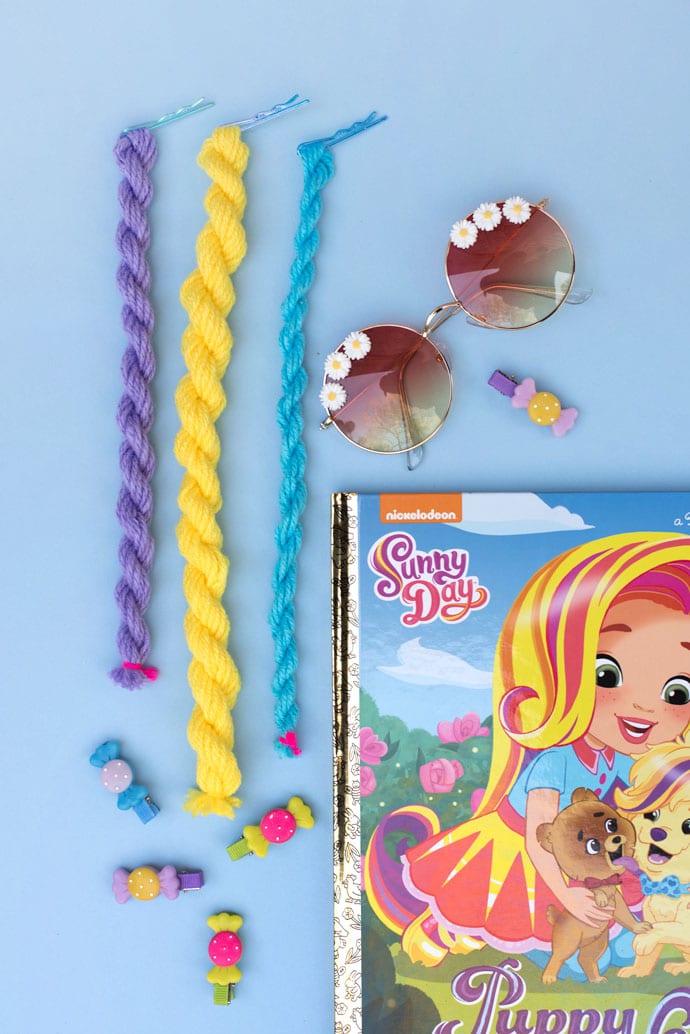 Keep Smiling, Keep Styling! We love crafting with yarn and adding fun pops of color wherever we can, so of course we had a blast making today's project! These super colorful yarn hair extensions were inspired by none other than Sunny Day! Talented 10-year-old Sunny Day is a master hairstylist and salon owner. With her friends Rox and Blair and a can-do attitude, Sunny is ready to save the day – one hairdo at a time! Charlotte is a huge fan of the show and loves following all of Sunny Day's adventures. We especially love Sunny's pet dog Doodle, quite possibly the cutest sidekick of all time! Watch Sunny Day weekdays on Nickelodeon!

Inspired by a few of the hairdos on the show, we used colored yarn to craft these playful hair extensions. If you already have some fun yarn in your craft stash, this is the perfect project to use up smaller amounts, or mix and match colors for even more fun! Keep reading to see how to make your very own set of rainbow hair extensions!For even more Sunny Day inspired styles check out the Style Files on Nickjr.com/sunny-day.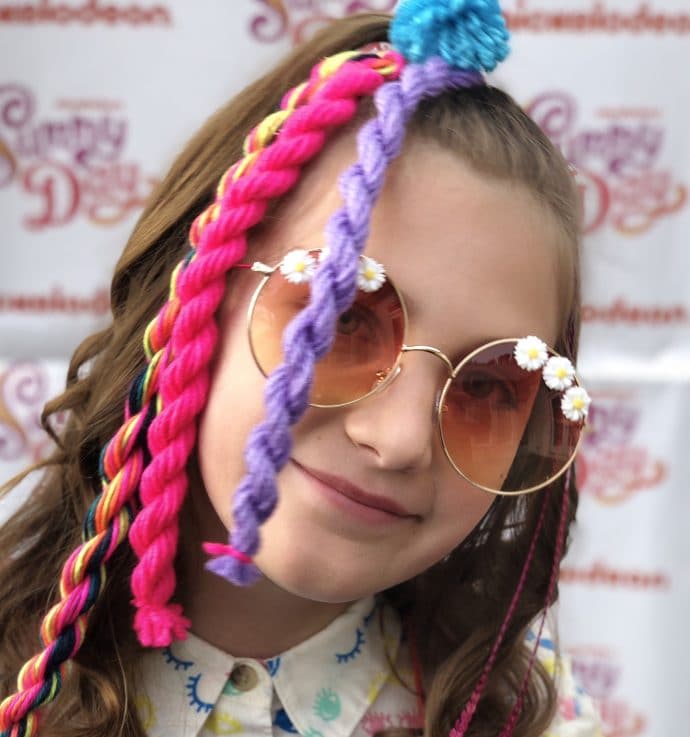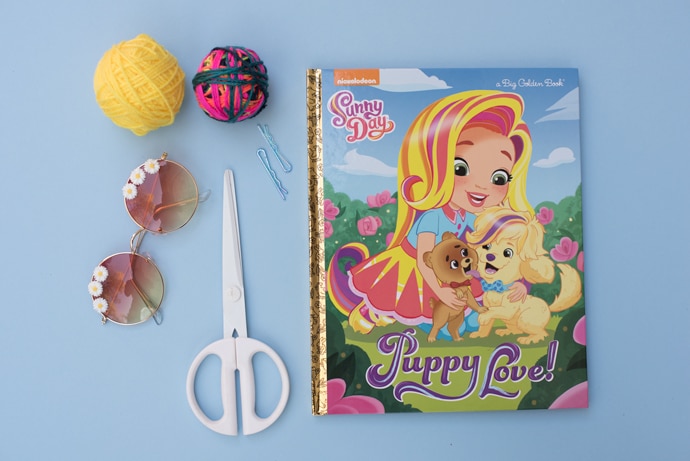 Yarn
Scissors
Plain bobby pins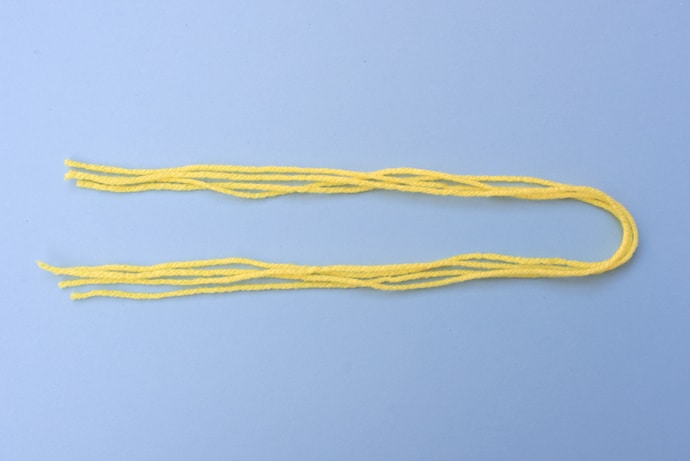 Step 1
Choose what color yarn you'd like to start with and unravel a strand of the yarn that's about 30" long. Unravel and cut more yarn and layer it together in a U- shaped length, so that you have a neat pile of yarn of about 8 strands, only cutting the end of the 8th strand to separate it from the ball of yarn. Cut another piece of yarn about 6" long and set to the side for later.
Step 2
Twist the U-shaped yarn together, as shown. The more you twist, the yarn will naturally want to twist more and stay together.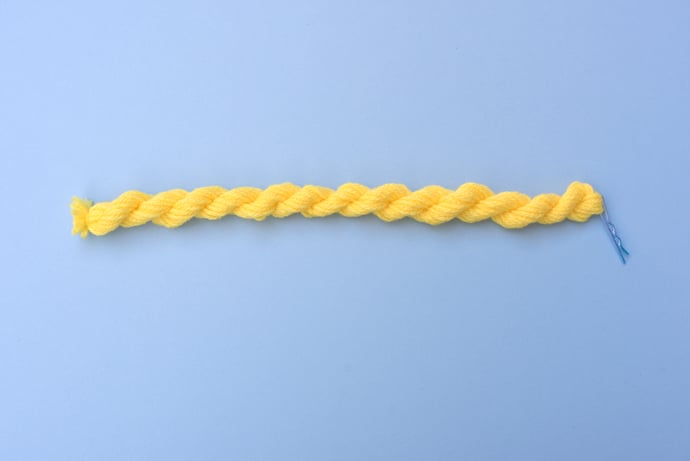 Step 3
Take the 6" piece of yarn from earlier and tie it tightly around the end of the yarn, keeping it all together so that you no longer have to hold it.
Along the top side U of yarn, insert a plain bobby pin or hair clip. You should be able to just slide some of the yarn onto the pin to keep it secure, but feel free to use a small dab of glue if needed.