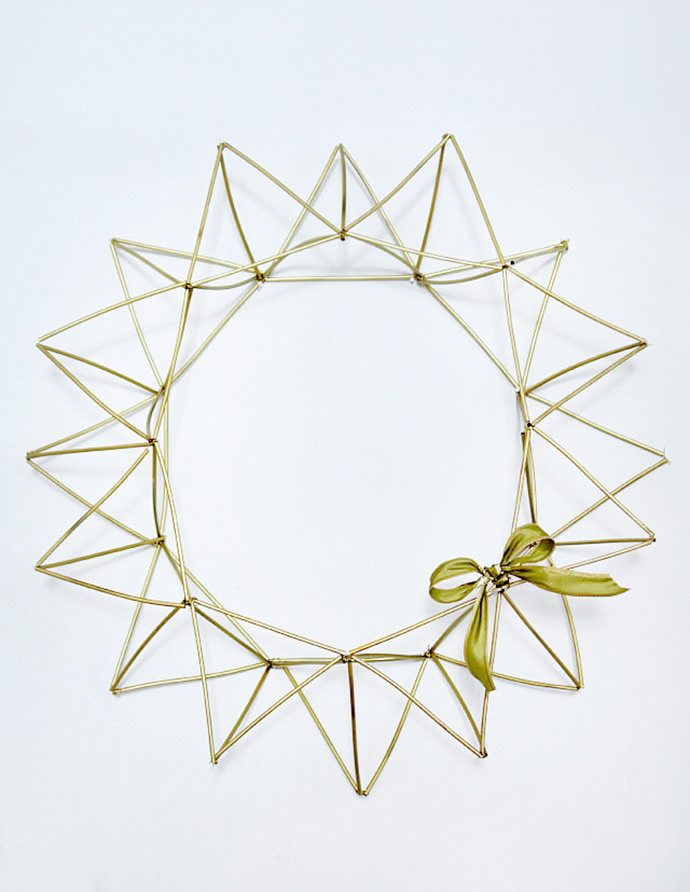 There are days when I want to pull out all of my beautiful raw materials and make something amazing, artistic, and wondrous. Then there are the days when we're all running late, and yet we promised ourselves crafty time, and I have no idea what to do. Enter the humble drinking straw!
Straw projects are all the rage right now – thanks in part to the big resurgence of Himmeli mobiles. I've included one here if you haven't had a chance to make one yet (like me, who bought the perfect straws over a year ago and they still sit, waiting for their dramatic debut). But there are other smaller projects that are great for using up extra straws, or getting creative with an affordable material. Take your pick!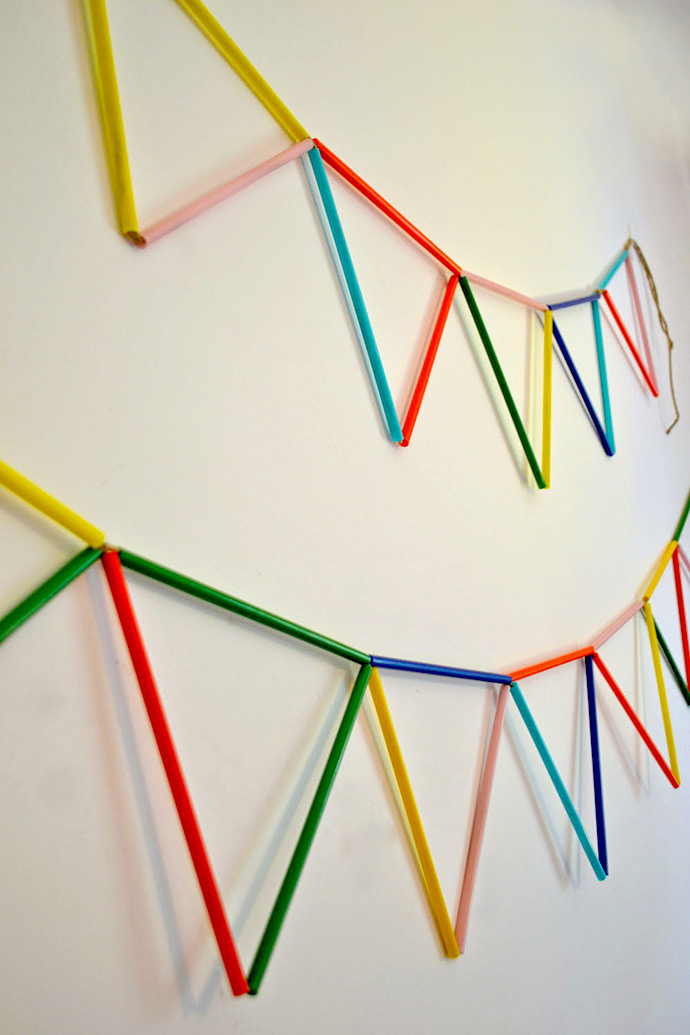 Straw Bunting
via Mommo Design
I love the outlined effect created when you use straws for your pennant banner! This would be super fun for your kid's next birthday party.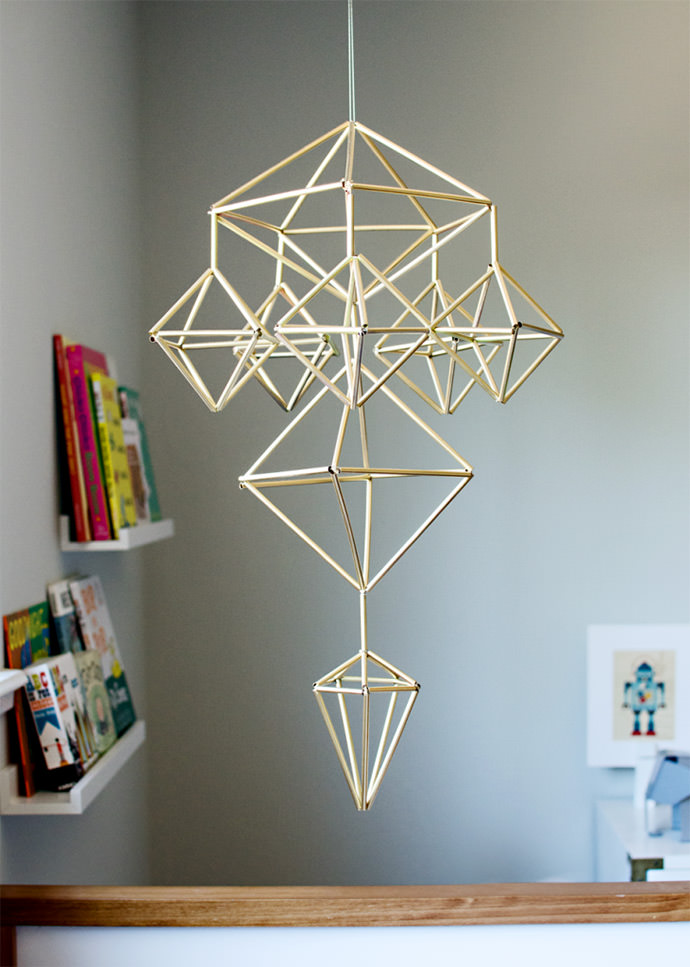 Himmeli Mobile
via Brittany Makes
Here's a good tutorial of the classic Himmeli look – traditionally they are hung at Christmas time, but I think they'd be wonderful displayed all year-round!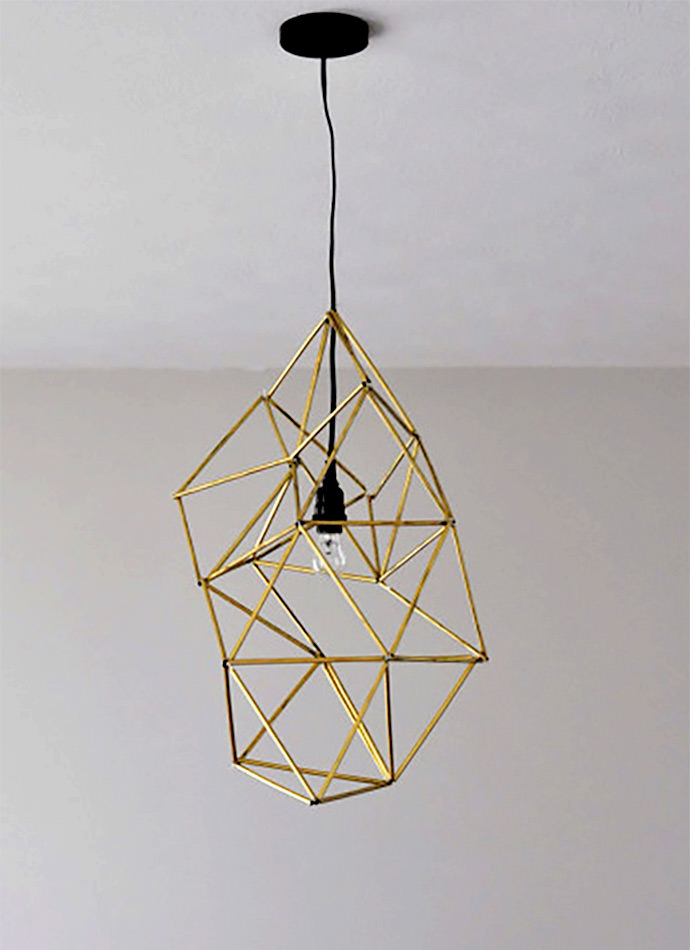 DIY Light Fixture
via Style Me Pretty
How cool is this? I can see one in our dark hallway, the entryway, the bedroom closets, or the porch light. The shape is so modern, and the supplies are so cheap!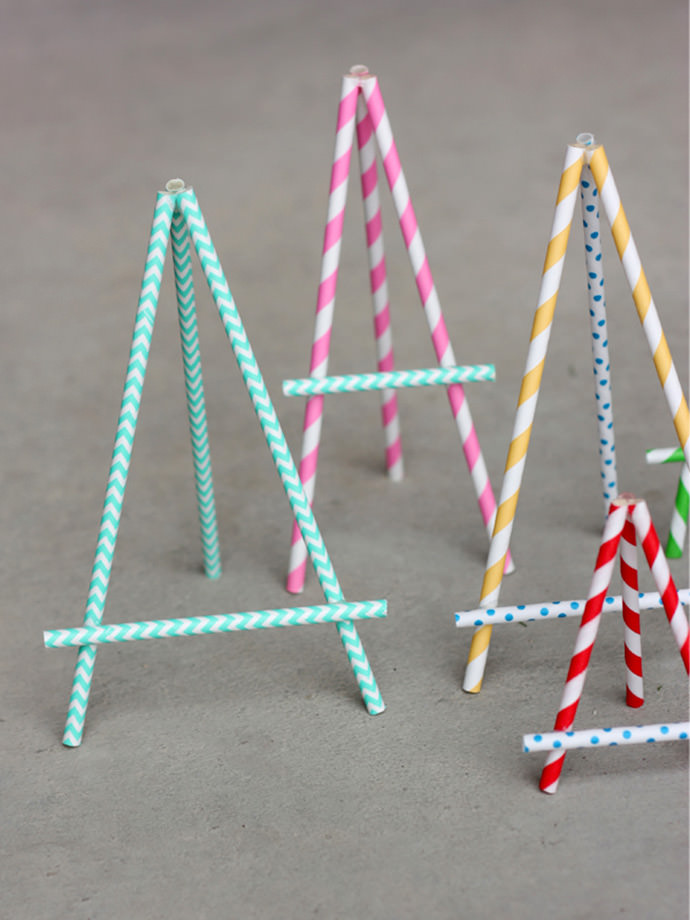 Paper Straw Easels
via Wants and Wishes
I keep thinking I need a quick solution to pretty up all the amazing drawings and craft projects my daughter brings home from school – what about a couple of these brightly colored easels to make things special? They'd look great on our mantel!
Pictured at top: DIY Himneli Wreath, see the tutorial at Décor Fix.