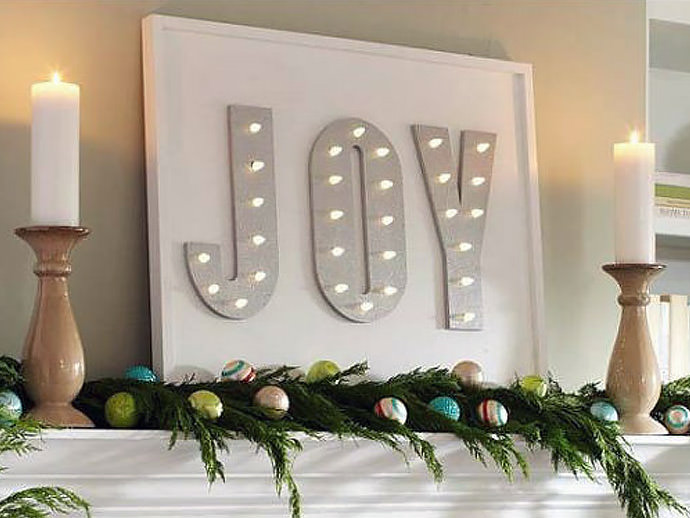 'Tis the season to do it yourself! On Thursday, November 20, jingle your way over to the Home Depot Cumberland Store in Atlanta, GA and join me in making this year a how-to holiday! With open arms and tools in hand, I'm going to get a jump start on decorating and teach you how to make this awesome lighted marquee sign — bringing brightness to your mantle and joy to all. This is going to be the absolute best!
We get to make this festive (super simple) project together and hang out talking about, ummmm… everything! I'm overjoyed with the thought of collaborating with you and partnering with Home Depot on this awesome DIH (Do It Herself) workshop. Click here to register today.
Now imagine you've mounted your marquee masterpiece on the mantle and just threw a log on the fire. All that's left to make the evening complete are fireside favorites in the bellies of your friends and family. Check out this collection of our favorite holiday treats…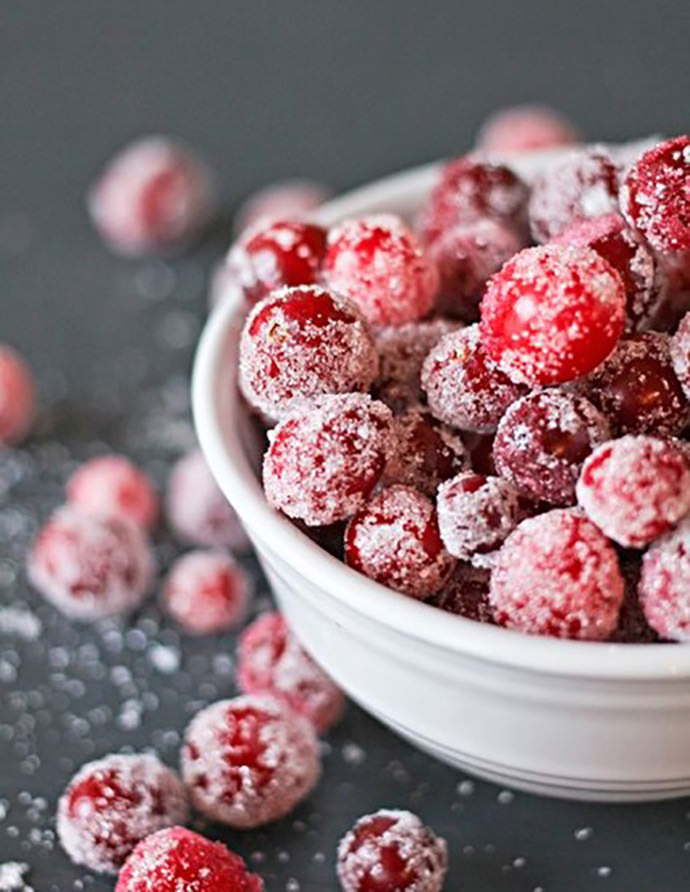 Everything's more merry with berries! Eyes will sparkle at these sparkling cranberries via Kleinworth & Co.
Christmas Tree Meringue Cookies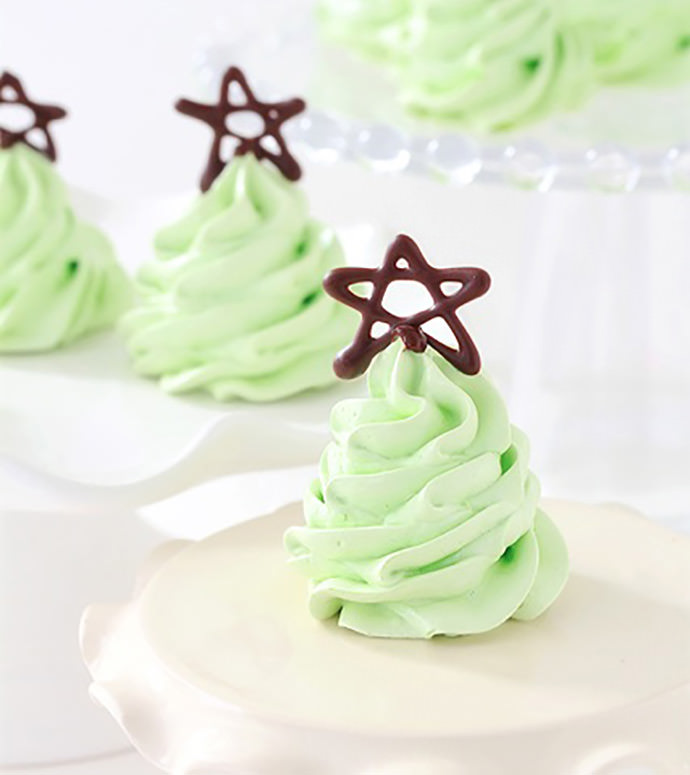 Kids are always excited about decorating the Christmas tree. Now they can be just as excited about eating it! The christmas tree meringue cookies from Bakers Royale definitely put the tree in treat : )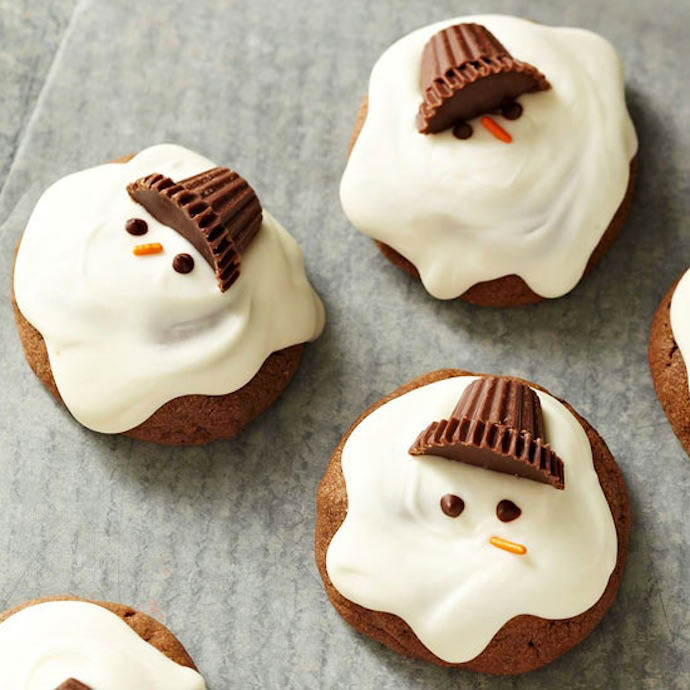 There must have been some magic in that (peanut butter cup) hat they found, for when they place it on his head, they'll begin to dance around! That's our remix for these adorable frosted Frosty cupcakes via Better Homes and Gardens.
Chocolate Chili Spiced Pecans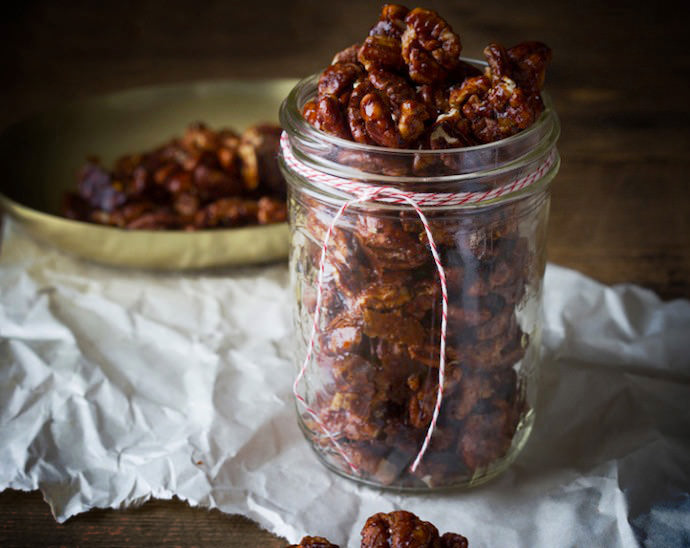 The holidays are a time for entertaining. And you can't spell entertain without "eat". Keep these chocolate chili spiced pecans from Healthy Seasonal Recipes in a decorative little dish by the mantle and pop them while guests "ooo" and "ahh" over your Joyful DIH design!
Chocolate-Filled Candy Cane Cookies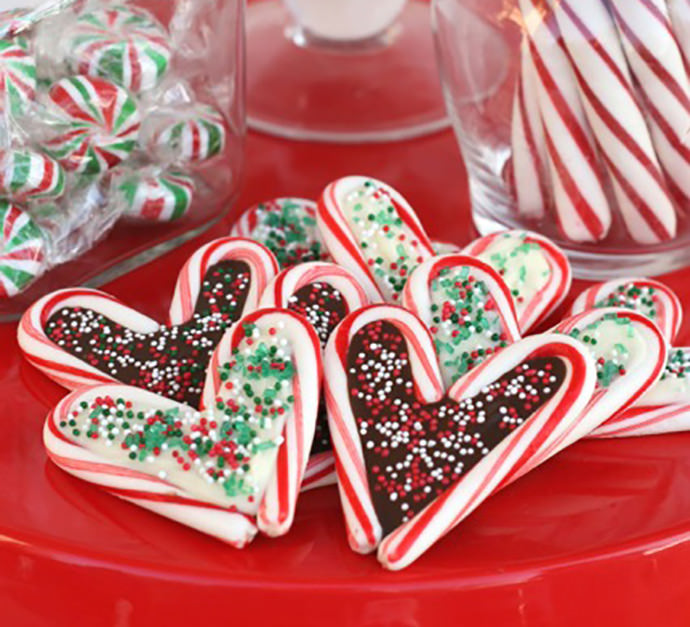 We absolutely heart these DIY No-Bake Chocolate Filled Candy Cane Cookies from Glorious Treats. Such an easy (and eatable!) way spread the love with the ones you love throughout the holiday season.
The Home Depot partnered with bloggers such as me for their DIH Workshop program. As part of this program, I received compensation for my time. They did not tell me what to purchase or what to say about any product mentioned in these posts. The Home Depot believes that consumers and bloggers are free to form their own opinions and share them in their own words. The Home Depot's policies align with WOMMA Ethics Code, FTC guidelines and social media engagement recommendations.