This post is sponsored by Plaid Enterprises.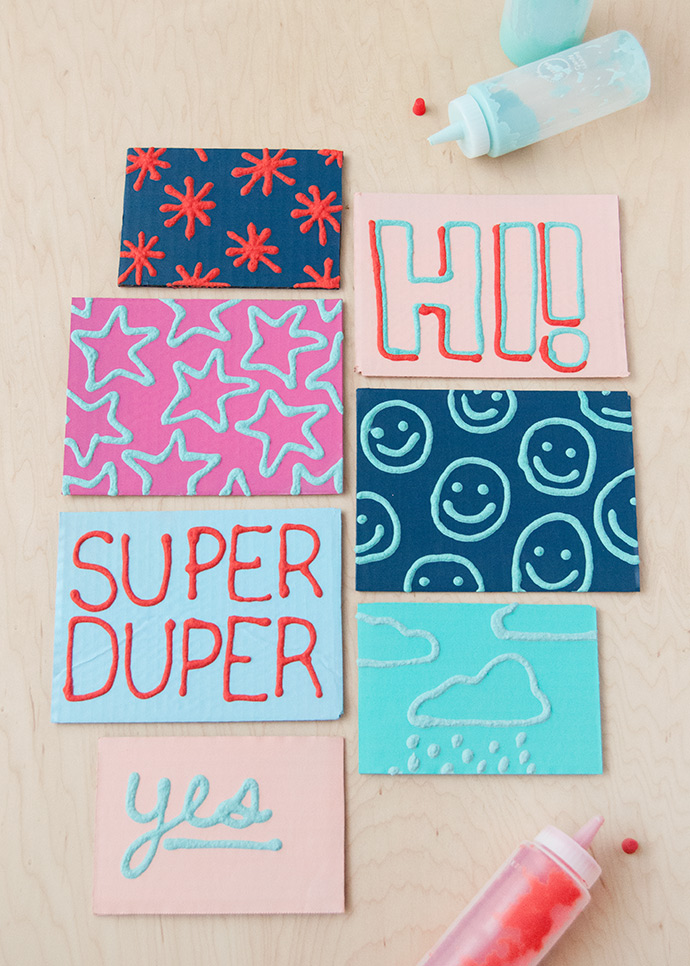 If you grew up in the 80s or 90s, you probably remember decorating your wardrobe with puffy paint patterns and designs. Today we're sharing a recipe to make your very own puffy paint, perfect for making postcards just like these! The ingredients in this homemade puffy paint aren't complicated: flour, salt, water, and of course your favorite shade of Apple Barrel Acrylic Paint.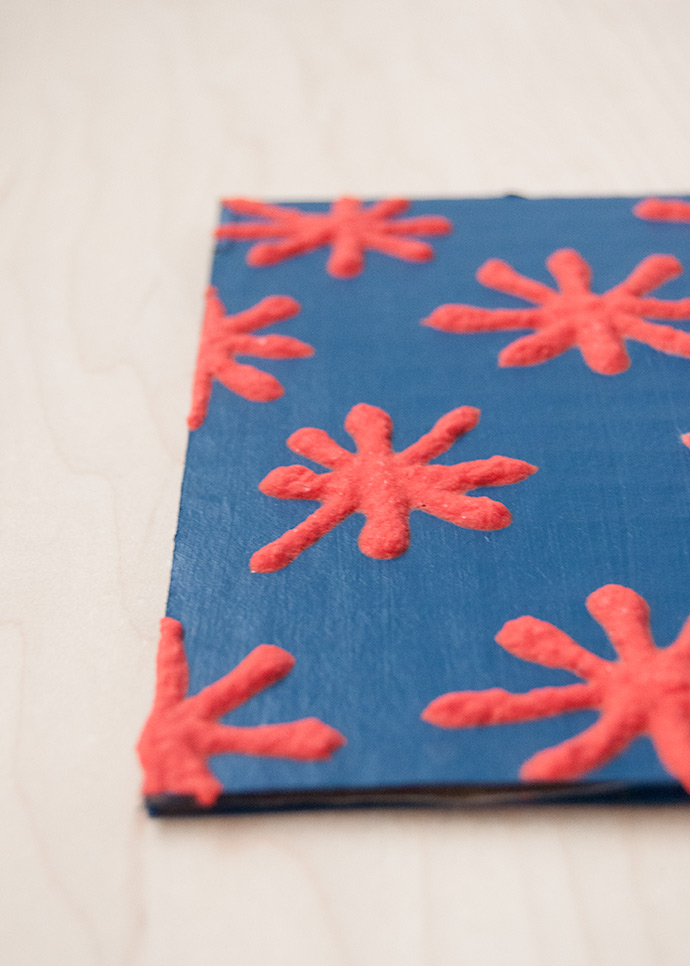 The salt gives the dried puffy paint an almost glittery look. After drying overnight, your designs harden completely and can be sent in the mail or hung on the wall as art. If you do want to send them in the mail, we recommend applying a coat of Mod Podge to help protect the puffy paint on its journey. Keep reading to see all our tips and tricks below!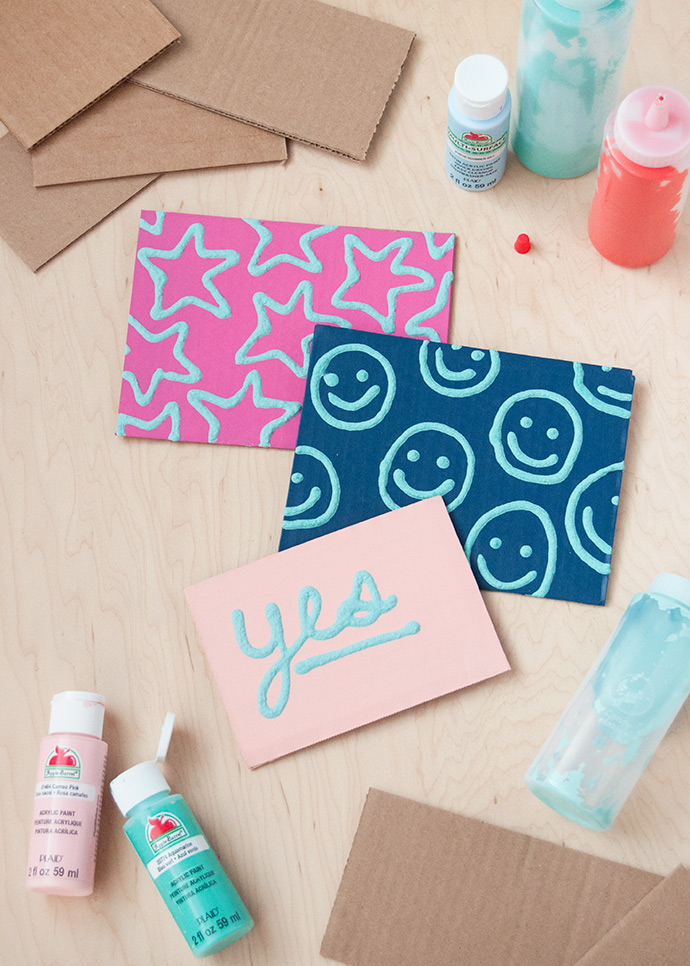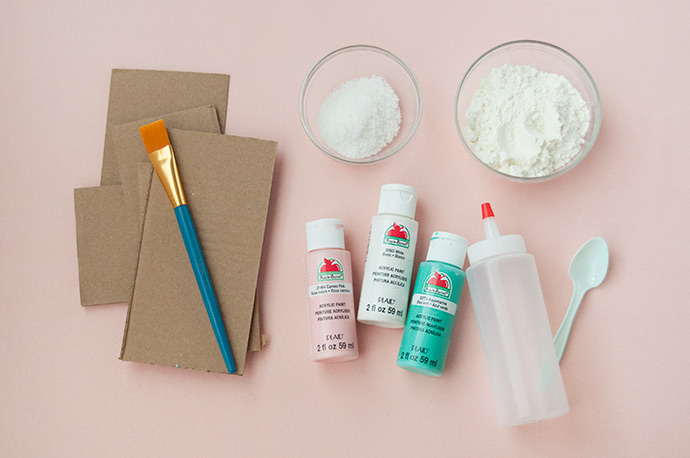 Paintbrush
Squeeze bottle
Salt
Flour
Cardboard
Spoon and plastic cup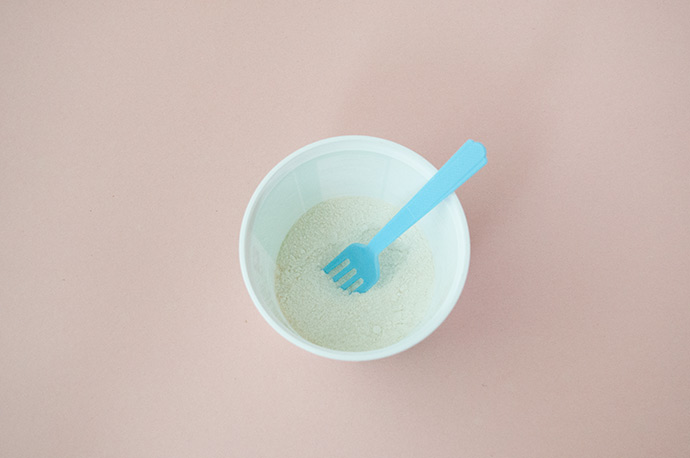 Step 1
Add 2 Tbsp of salt and 2 Tbsp of flour into your plastic cup and mix together.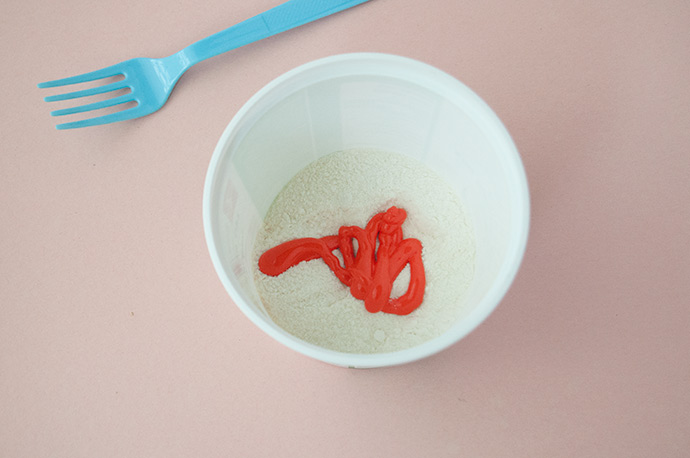 Step 2
Add a squeeze of paint into the cup too – this isn't an exact science, so start with a little for now.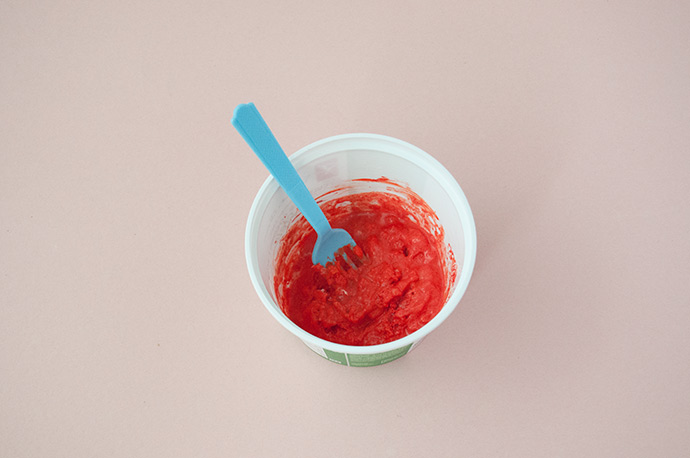 Mix together, adding a splash of water too. Keep mixing, add paint and water a little bit at a time, until the mixture is smooth and the consistency is similar to frosting.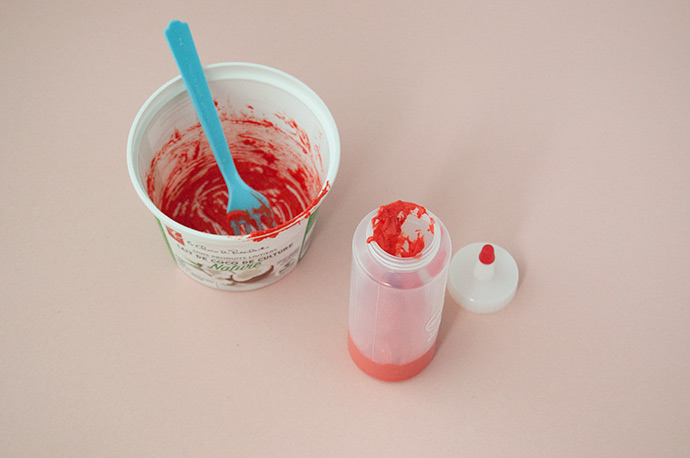 Transfer the mixture into a plastic squeeze bottle.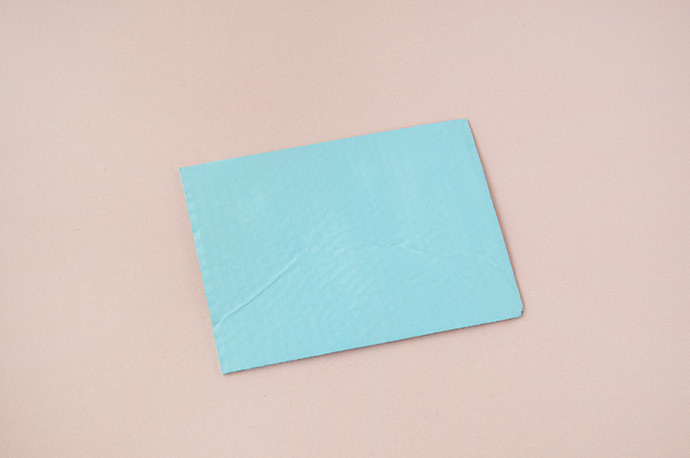 Step 3
Cut recycled cardboard scraps into pieces about the size of postcards. Apply a coat of paint and let dry.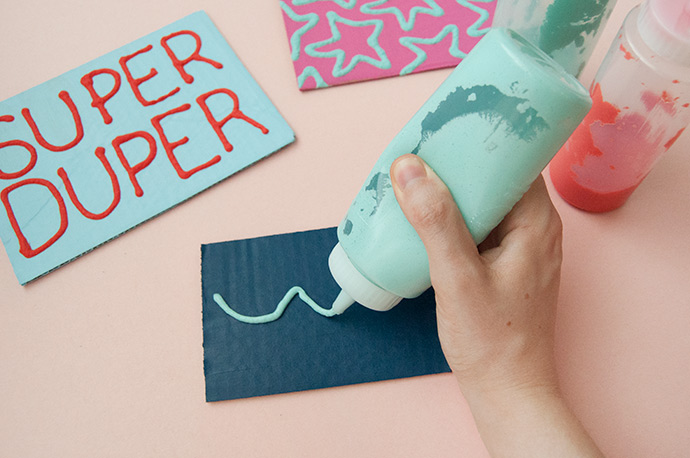 Step 4
Time to decorate the cards! It's a good idea to experiment with the puffy paint on a scrap first. If you're having trouble squeezing the paint out, you may need to widen the hole of the bottle – use a pair of scissors to snip off a little bit of the tip of the bottle. If that still doesn't help, you may need to add more paint/water to the mixture before you continue.
Using the puffy paint is similar to piping on a cake so get creative with the shapes! And the best part is that if you want to undo something, just wipe it off with a cotton swab or cotton ball – if you catch it soon enough, it won't even leave any paint behind!
Let the cards dry on a flat surface overnight.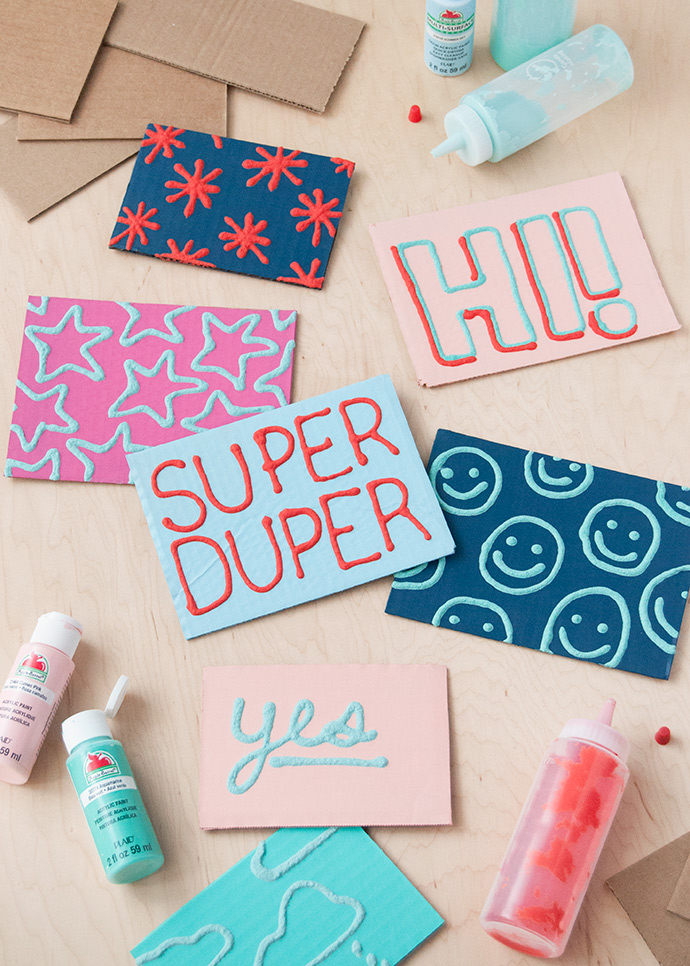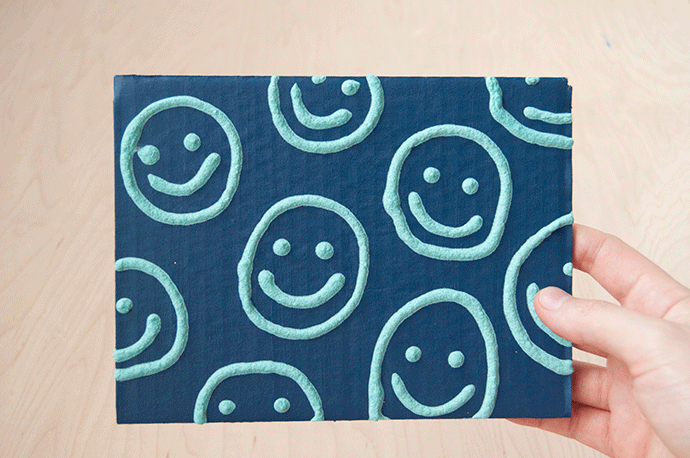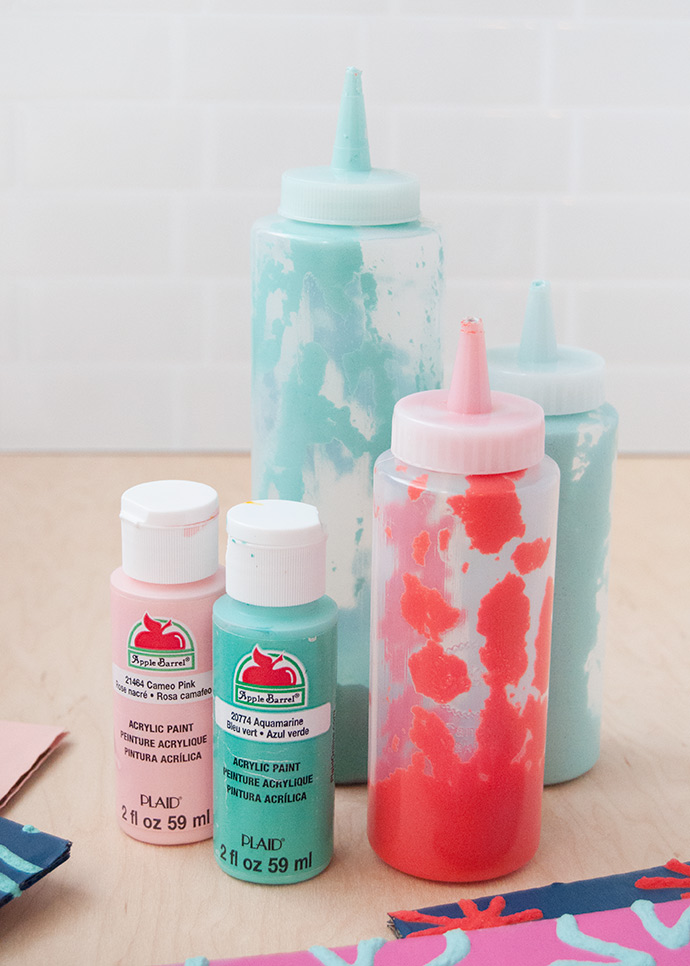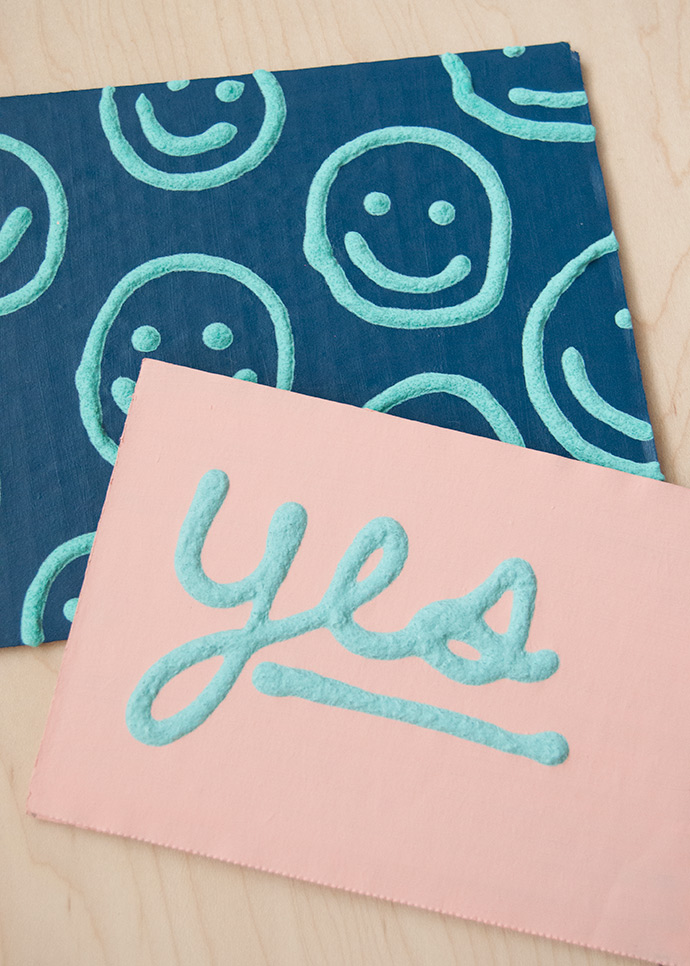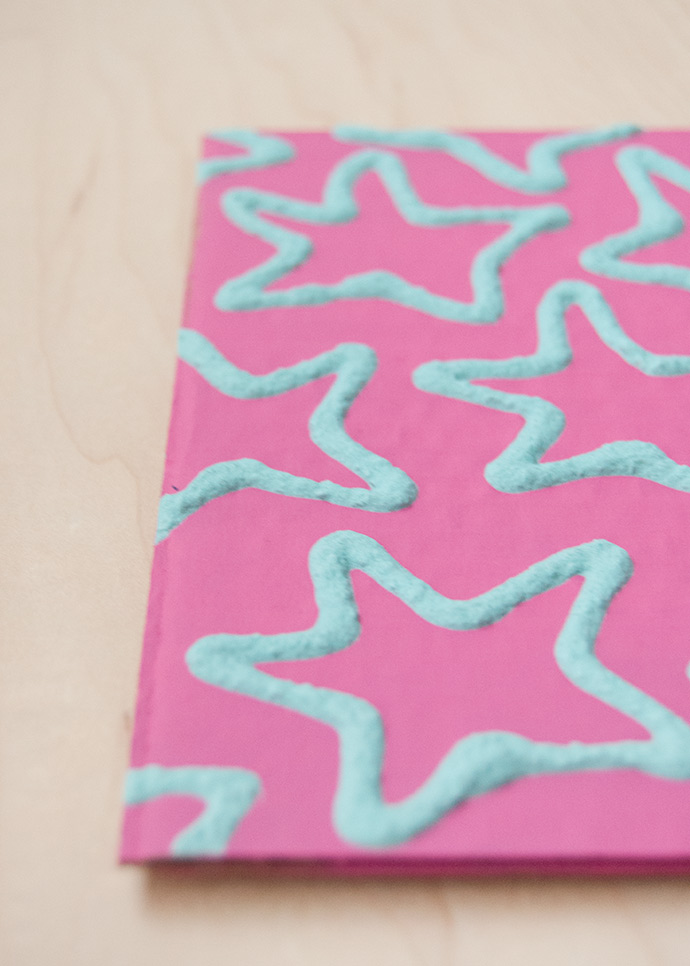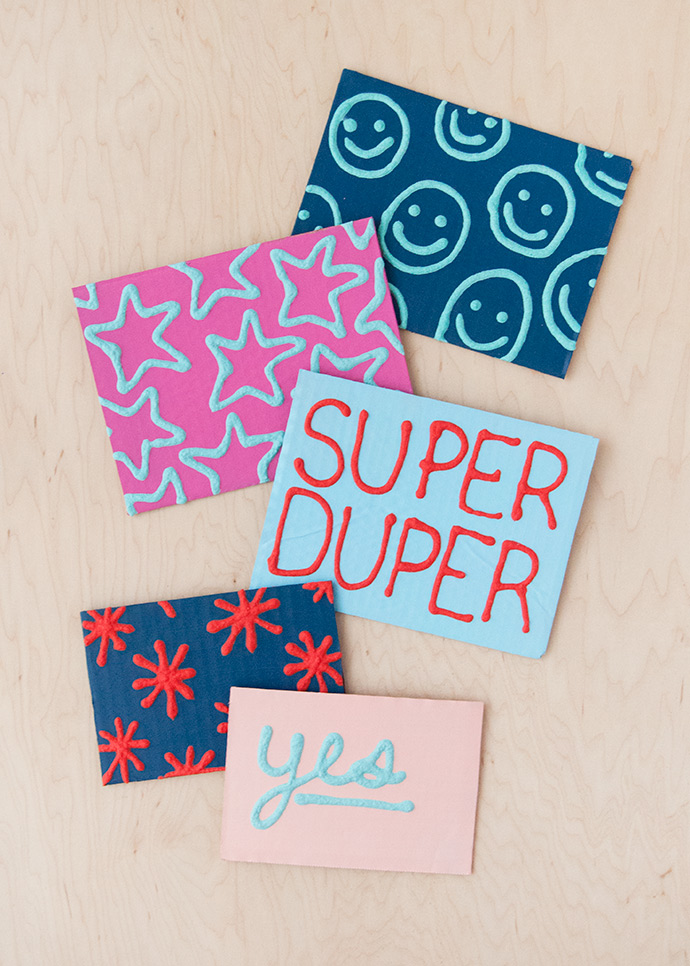 Happy crafting!