This post is sponsored by Duncan Enterprises.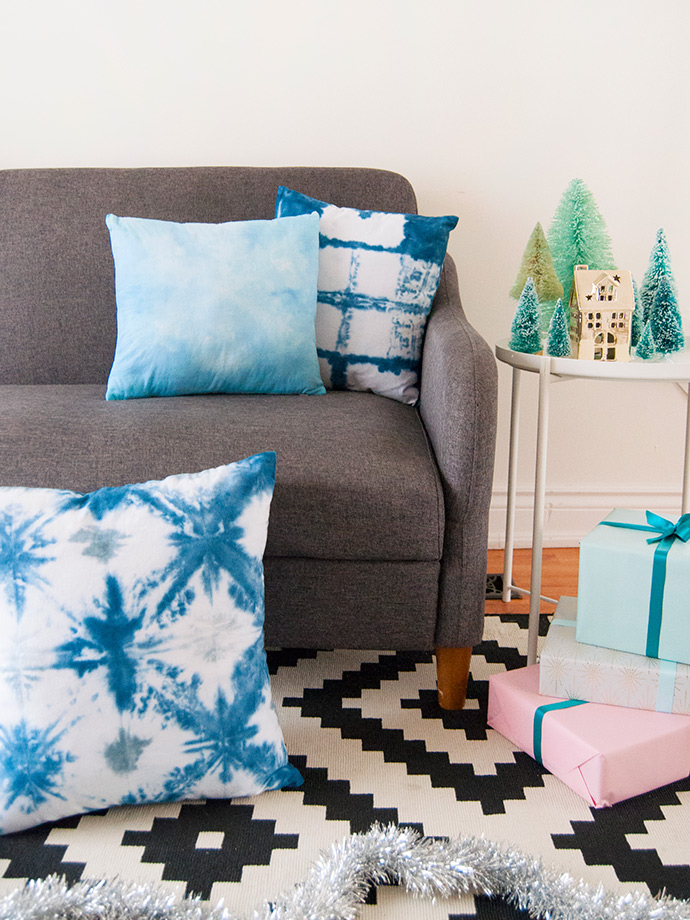 The holiday season is officially here and we can't help but get the decorations out and celebrate! Do you have any Christmas decor that you use every year? Our family definitely has a few tried and true favorites, but we love to add new finds each season as we collect and craft them. This December, we decided to mix up our living room with these wintery shibori pillows! Inspired by the chilly days that are coming, we had so much fun creating these to showcase this holiday season.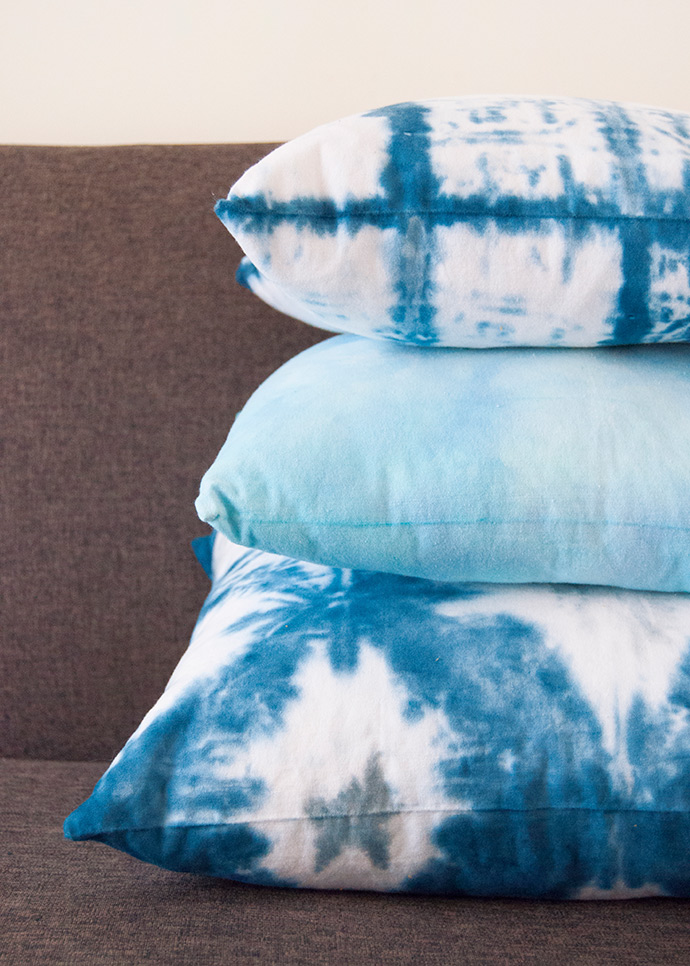 If the word shibori intimidates you, we're here to help! The finished look of them definitely can look complex but we promise that it is SO much easier than you might think. And the entire process is made even simpler with Tulip's One-Step Shibori Tie-Dye Kit! Including everything you need to dye your own pillows, the handy squeeze bottles are perfect for kids who are eager to help out. And if your kids love unwrapping gifts, they're sure to love the built-in surprise that comes along with shibori. You never know exactly how each piece will look once you unfold it, and the fun surprise of revealing your pattern is a lot like Christmas morning.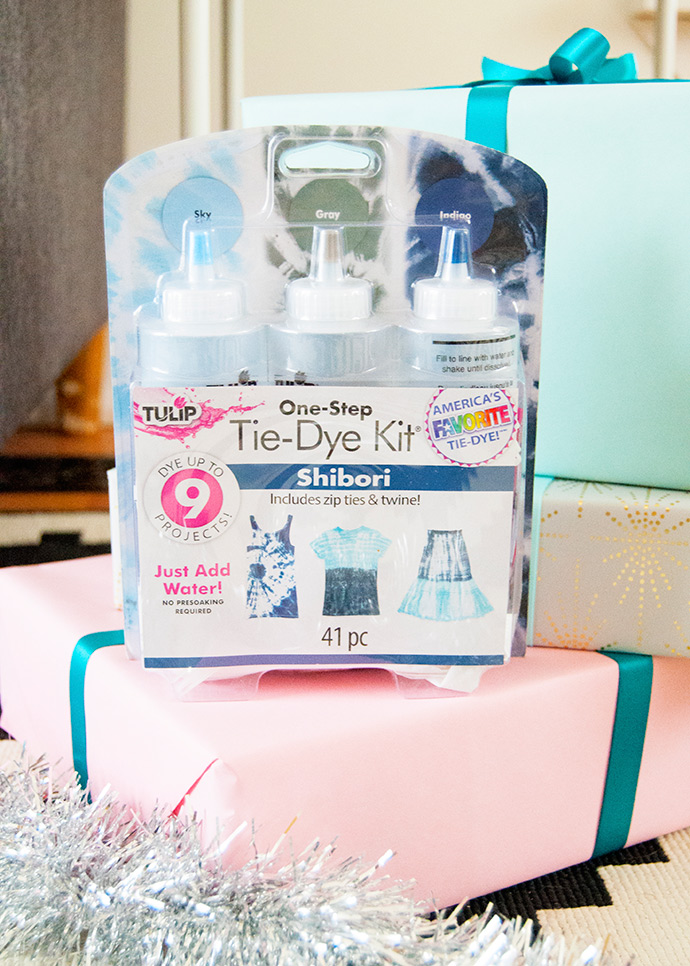 We're sharing three different folding and stitching techniques in today's tutorial, but don't let them limit you! The designs are truly limitless and you'll have so much fun experimenting with different folding, stitching, and wrapping techniques. Keep reading for all our tips and tricks below!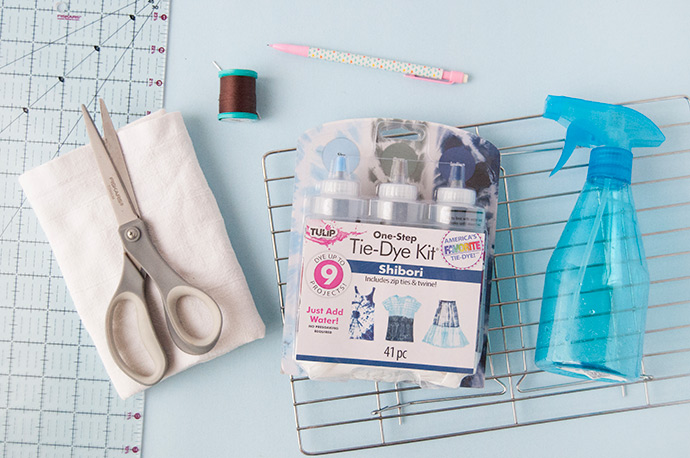 White cotton pillow covers

Wire cooling rack

Scissors

Needle and upholstery thread

Pencil

Ruler

Spray bottle
how-to:
square or rectangle folding technique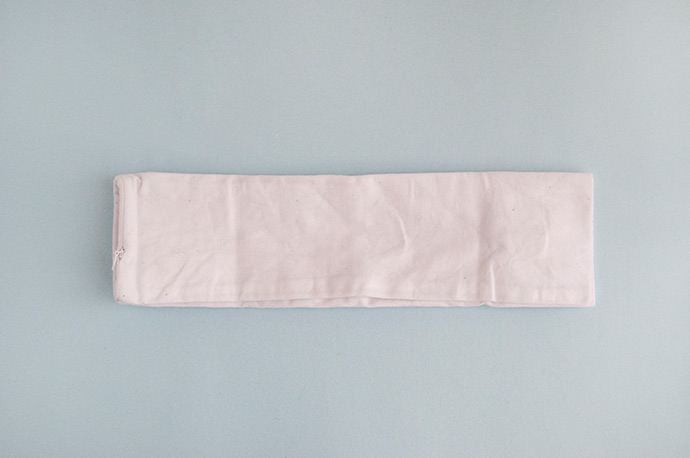 Step 1
Begin by prewashing your pillow cover – no need to put in the dryer, you want it to be damp. Fold the cover, accordion style, into a long rectangle. The width of the rectangle will depend on the size of your cover, so adjust and refold until it's even. We found that folding it into four layers was a nice, workable size.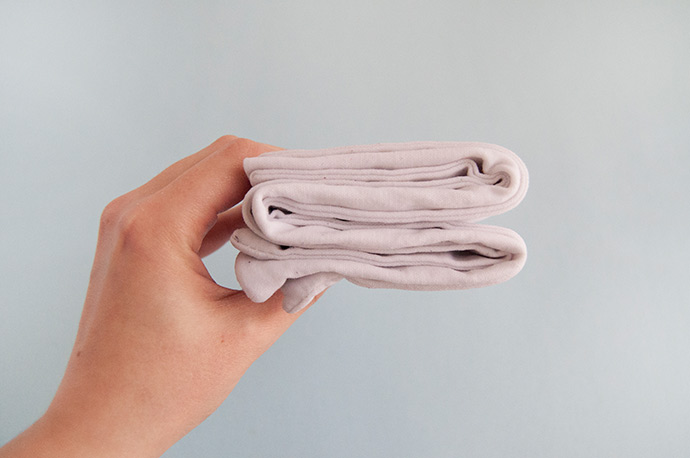 Step 2
Fold this new rectangle as before, accordion style. Again, we folded it into four layers here.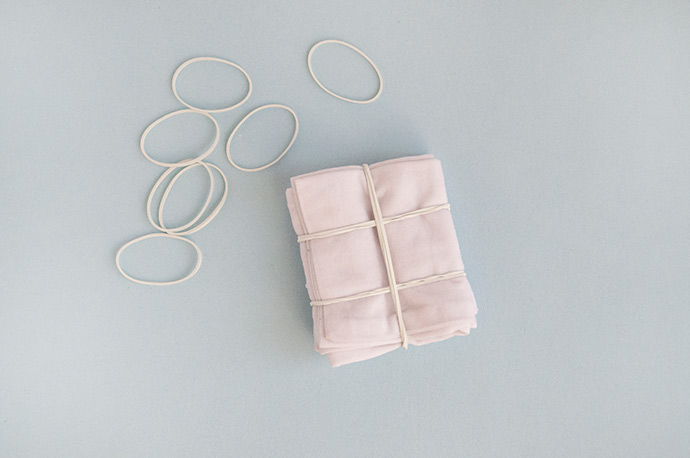 Step 3
Add some elastic bands (included in your
Tie-Dye Kit
) around the rectangle to experiment with different patterns.
Step 4
Prepare your dye area – we laid down a plastic bag and set up the wire rack. If you aren't working near a sink, a plastic bin or bucket will come in handy here. You'll also want to have some paper towels or rags handy just in case. Put on gloves and mix the dye following the directions included. Hold the folded case in one hand, or set down on the wire rack as you gently squeeze to apply the dye over it. You can mix and match colors if you like! As you apply, take a peak between the layers – you don't want to completely saturate the entire piece, but if you don't apply enough the inside layers won't have much color to them.
triangle folding technique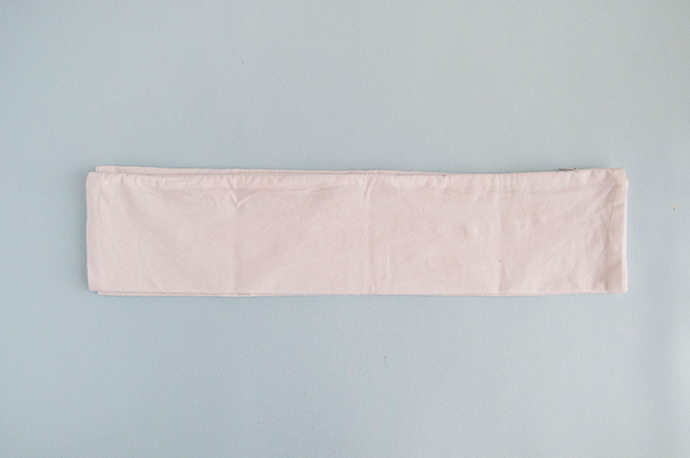 Step 1
Prewash the pillow cover and skip the dryer, leaving the fabric damp. Fold it, accordion style, into a long rectangle, the same as step 1 for the square/rectangle folding technique. If you have a larger pillow cover, you can fold it more times, but again we liked working with four layers.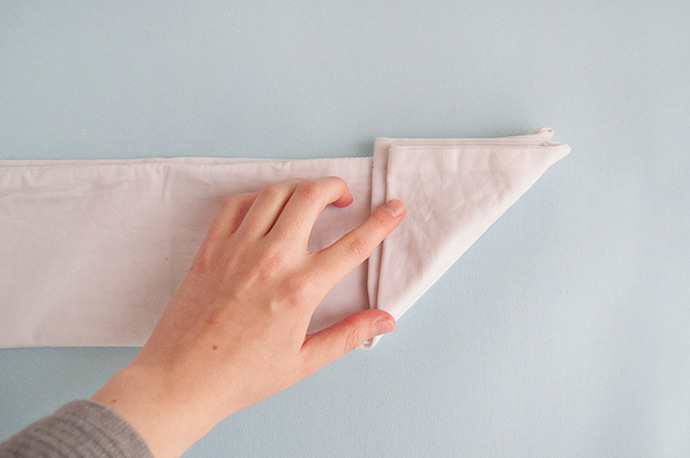 Step 2
Begin on one end of the rectangle and fold the corner up to the top, forming a triangle. Repeat this process, flipping the rectangle as you go, so that you're folding the triangles accordion style again.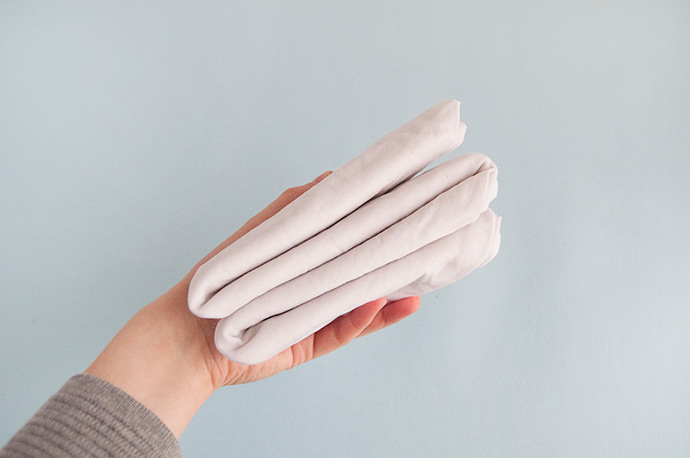 Step 3
When it's all folded, you should have a fairly even stack like this.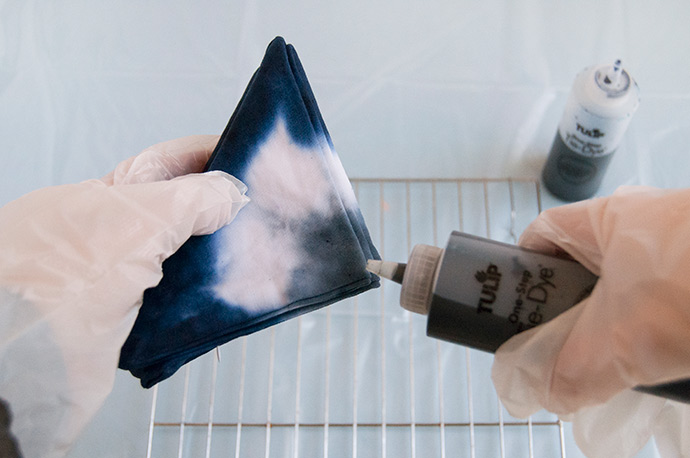 Step 4
At your dye area, apply dye onto the triangle. We applied indigo to the long side and just up the two sides, and then added a little bit of gray to the opposite point. When applying the dye, make sure to cover all of the folded sides and keep your hand on the dyed part only to prevent any accidental thumbprints on the white middle area.
stitch resist snowflake technique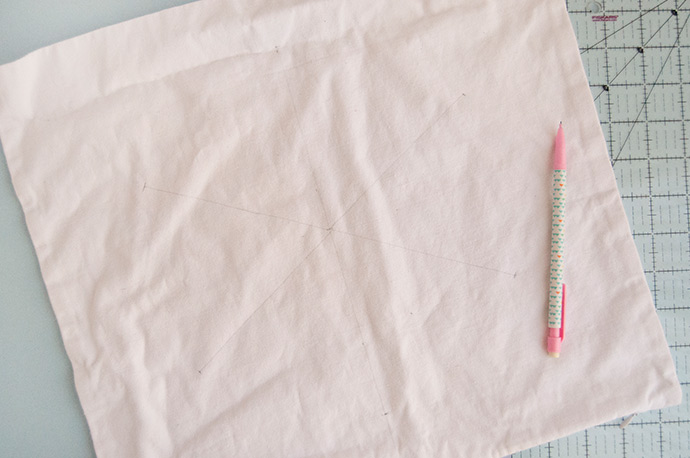 Step 1
Prewash your pillow cover, but this time allow to dry. If using a dryer, do not use a dryer sheet. Use a pencil and ruler to draw a simple snowflake onto the fabric.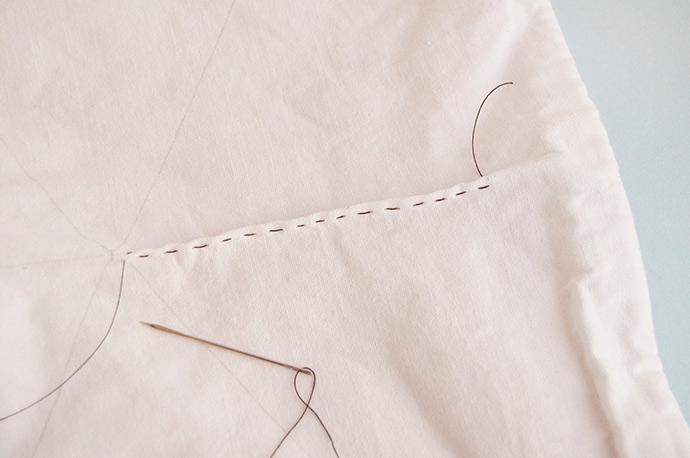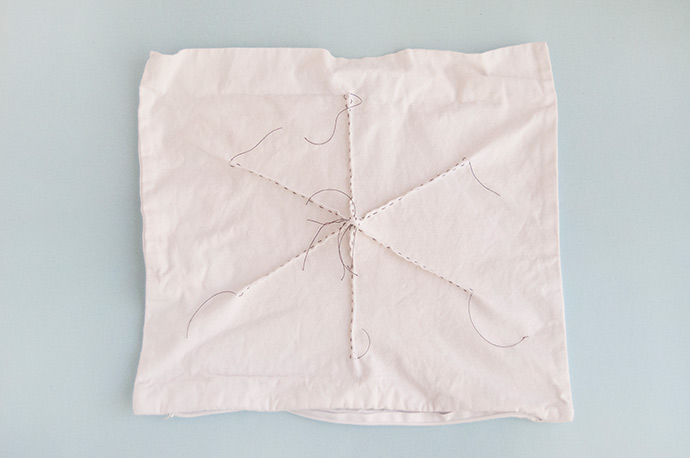 Step 2
Thread a long piece of upholstery (or butt\on) thread onto your needle. Make a fold along one of the pencil lines and stitch along the fold, just away from the edge. Stop once you reach the middle and leave about 3" of thread on both ends of this stitched line. Repeat this for the remaining lines of the snowflake.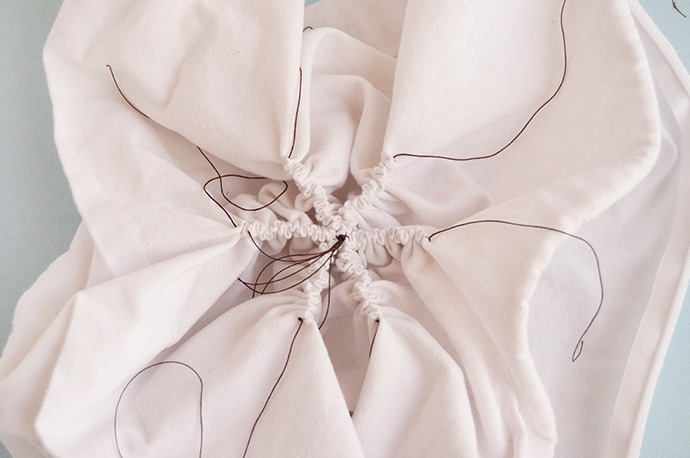 Step 3
Gather the thread tails that meet at the center of the snowflake and tie an overhand knot so that they're all secured knotted together. Hold one of the remaining six tails from the outside of the snowflake and pull, gathering the fabric tightly along it. Tie a double or triple knot on the thread tail so that the gathers stay securely in place. Do this for each of the remaining tails.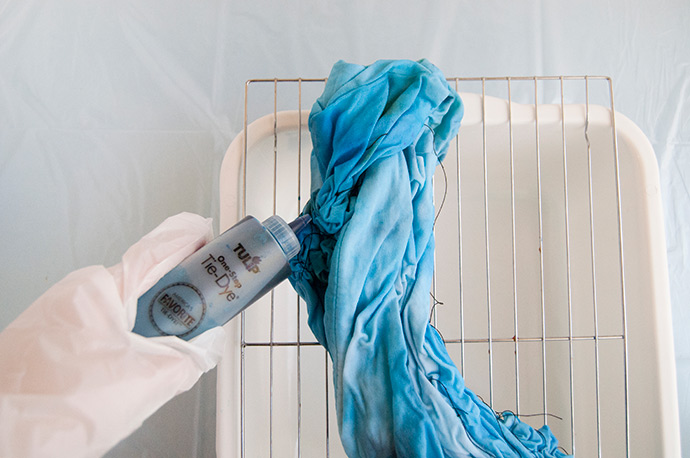 Step 4
Since this pillow cover is a bit bulkier, we found it helpful to set up the wire rack over the sink or basin to keep your work area mess-free. Fill your spray bottle with water and mist over the pillow cover to dampen. Gently apply the dye to the cover, making sure to get all sides. Try not to apply too much dye to the stitched area – if you saturate it, your pattern may not be as crisp. You can also experiment with adding additional water to the dye bottle as you go to get a more varied, almost ombre, look.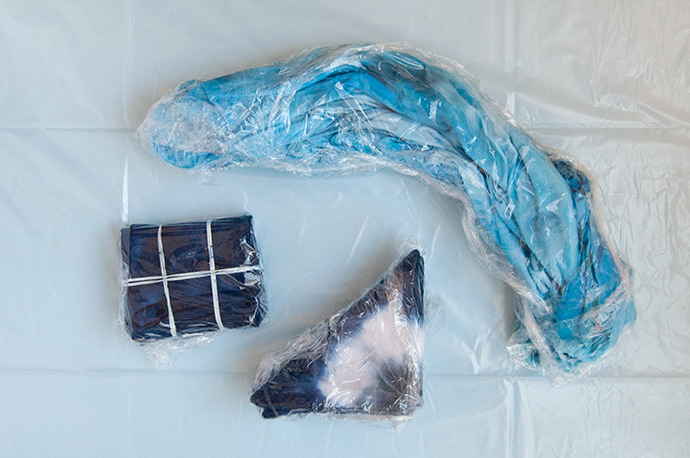 Step 5
Wrap the dyed pillow covers with plastic wrap and let sit for 6 to 8 hours.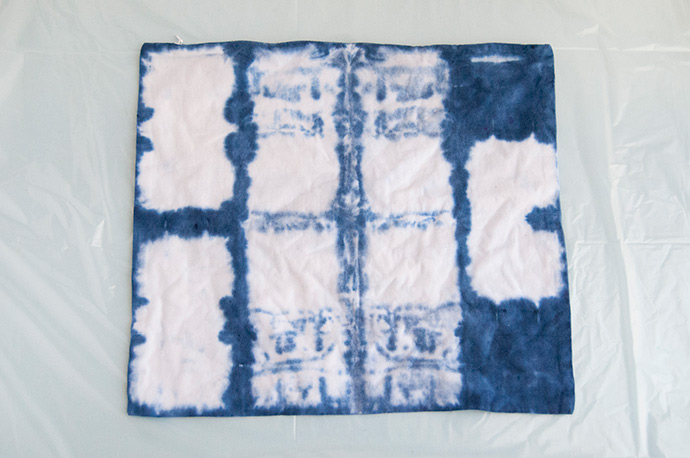 Step 6
Remove the plastic wrap and reveal your designs! Rinse in the sink until the water runs clear, and then put in the washer and dryer.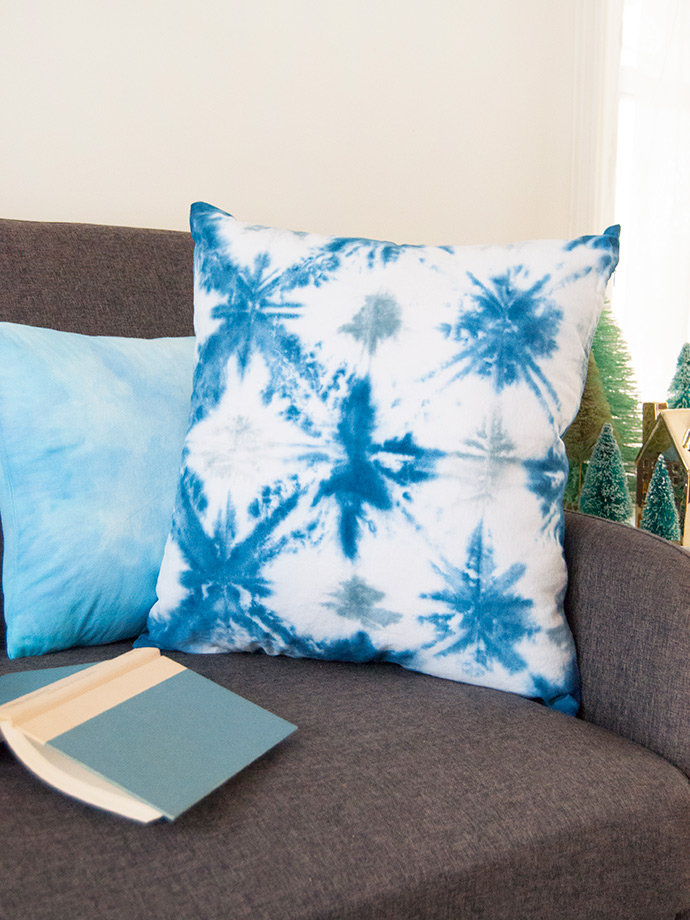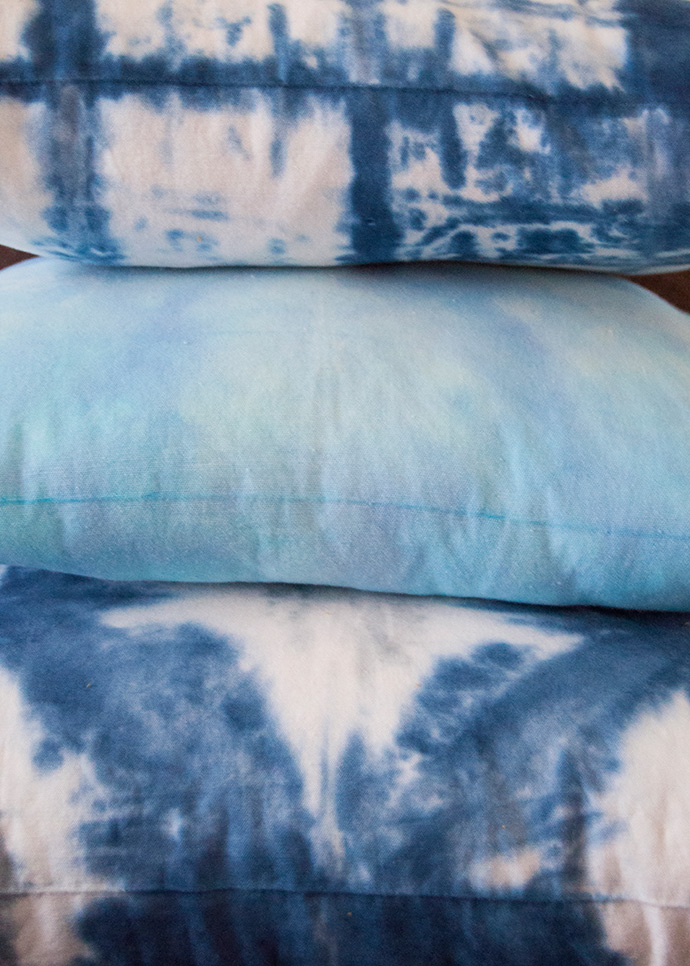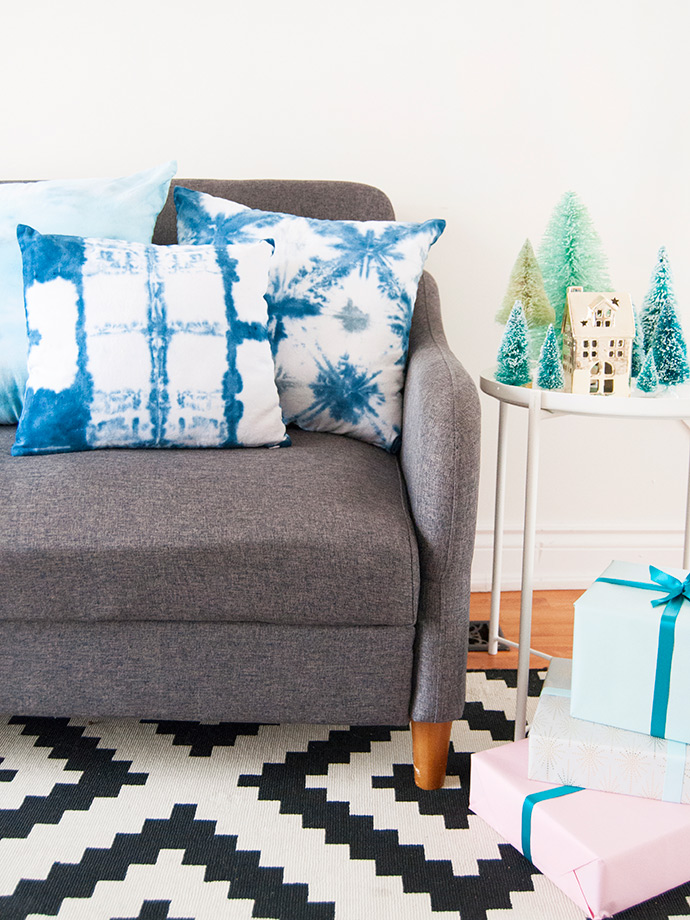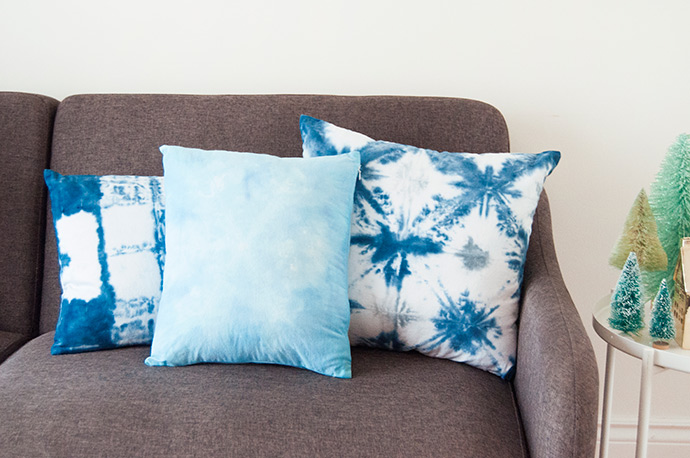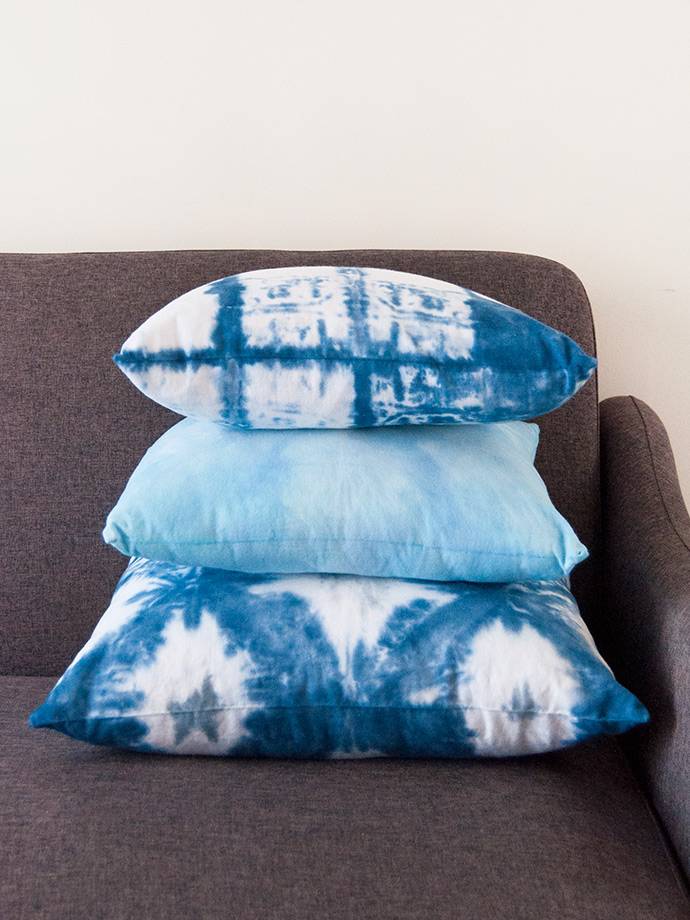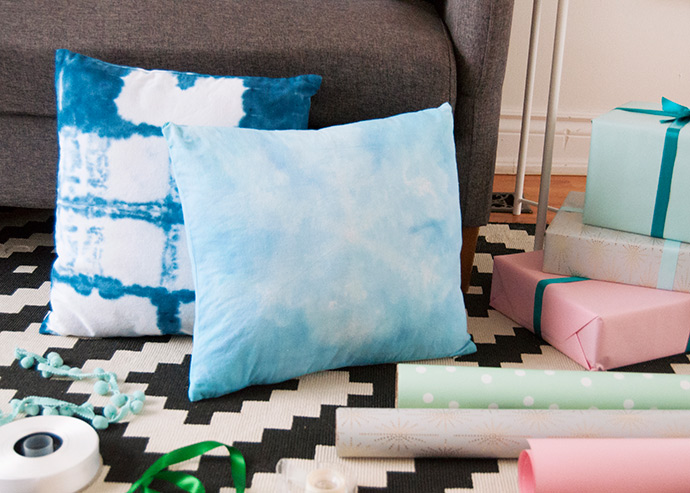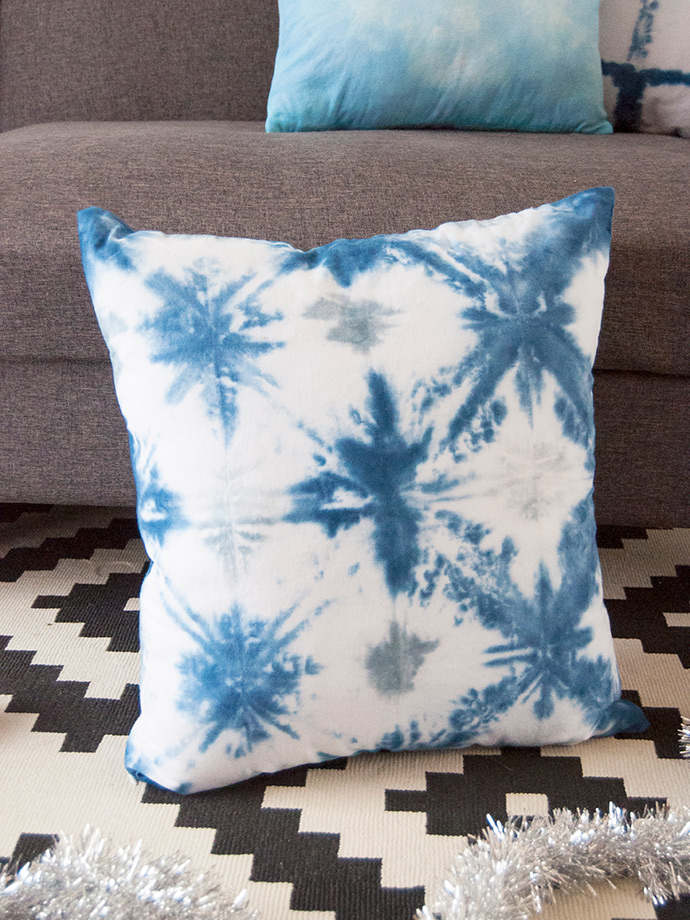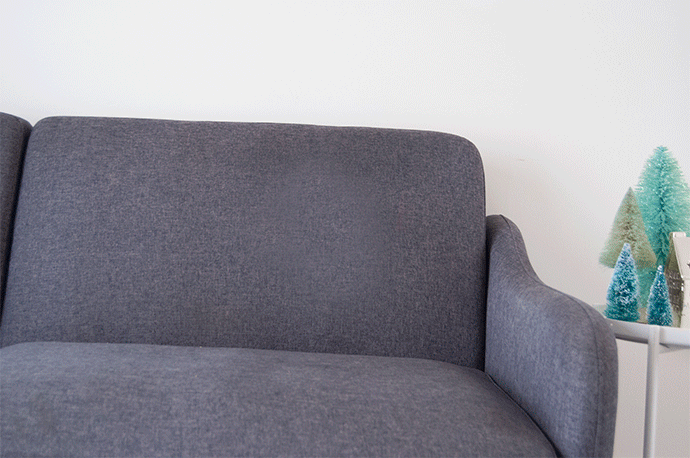 Happy crafting!!