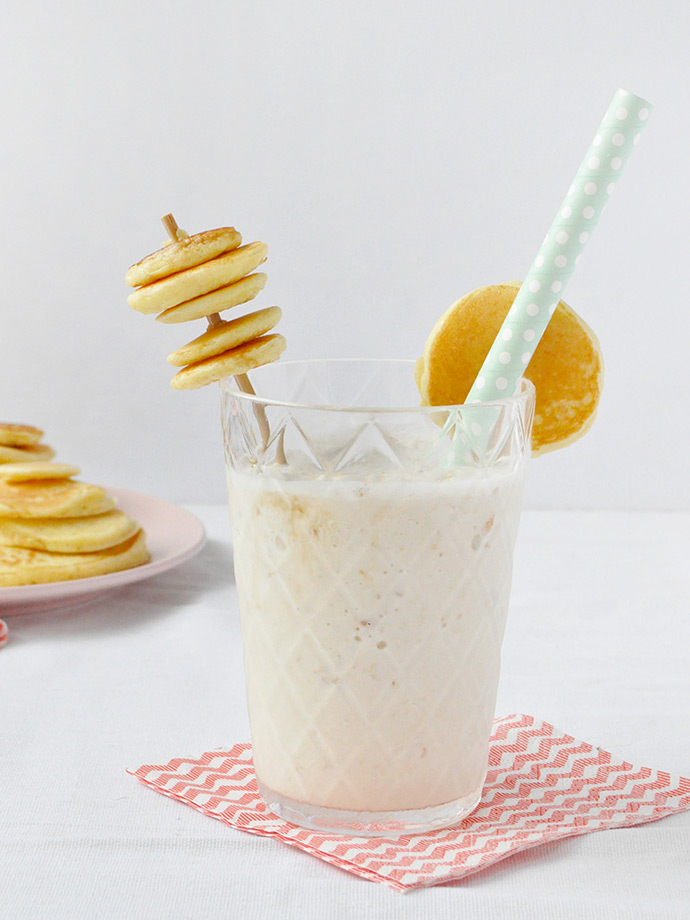 Raise your hand (or paw) if you love maple syrup! How about pancakes? And milkshakes? If you're a fan of all three, today's recipe is for you!! I combined three of my favorite things to make this sweet, mapley dessert perfect for the end of summer.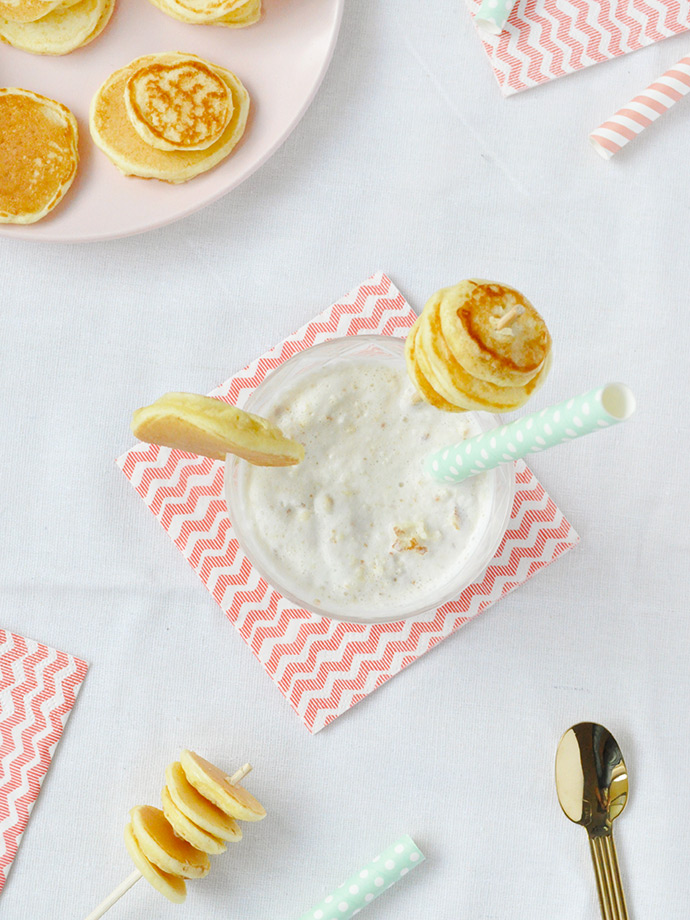 The mini pancakes taste great dipped in the milkshake! If you're more of a waffle fan, use this recipe as a guide but replace the mini pancakes with store-bought mini waffles instead. We used boxed pancake mix to keep everything quick and simple – once I'm craving a maple milkshake I want it right away! ;)  Keep reading to see the full recipe!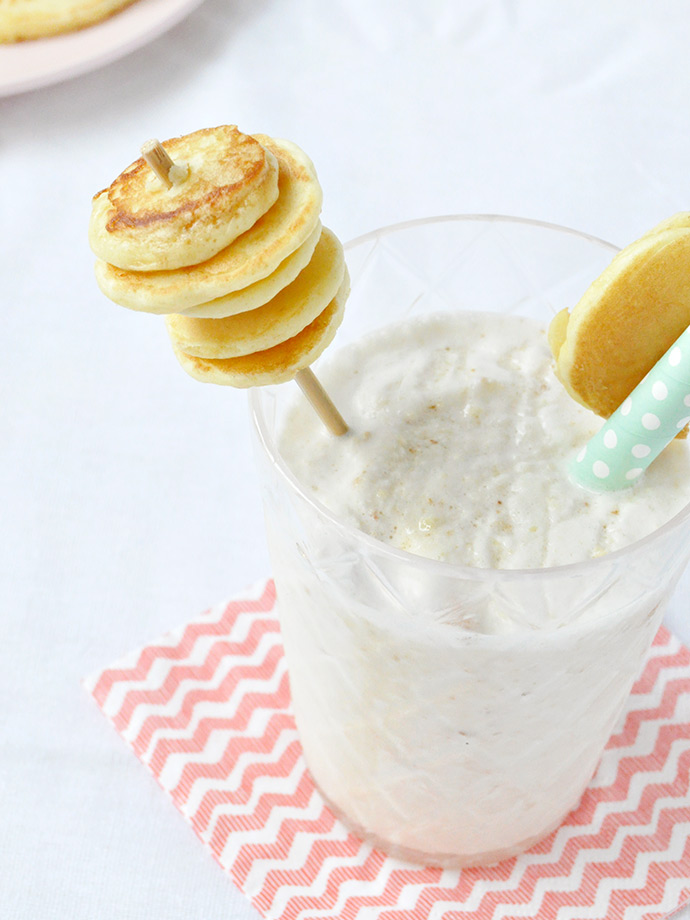 1 cup pancake mix
1 egg
1/2 cup + 1 cup milk (divided)
2 cups ice cream
1 Tbsp maple syrup
1/4 tsp maple extract
Step 1
Start by making your mini pancakes! Mix 1 cup pancake mix, 1 egg, and 1/2 cup milk together in a bowl (or follow the directions on the box). Heat up a frying pan on the stove over medium heat and use a teaspoon to drop small 1″-2″ circles of batter onto the frying pan. Once you start to see tiny little holes near the edge of the pancakes, flip them! Cook for another minute, or until browned, and remove from heat.
Step 2
Add the ice cream, milk, maple syrup, and maple extract to the blender. (This should make enough for one large milkshake, or two smaller ones.) Blend until mixed, and adjust the thickness by adding more milk or ice cream as needed.
Step 3
Rip about 3 of the mini pancakes into pieces and add into the blender. Blend again. (This gives the milkshake a chunkier texture – if you'd prefer a smoother milkshake, skip this step.)
Step 4
Pour the milkshake into your cup(s) and then garnish with a skewer of stacked pancakes, and/or cut a small notch into a pancake and perch on the edge of the glass. Serve the remaining mini pancakes on the side for dipping!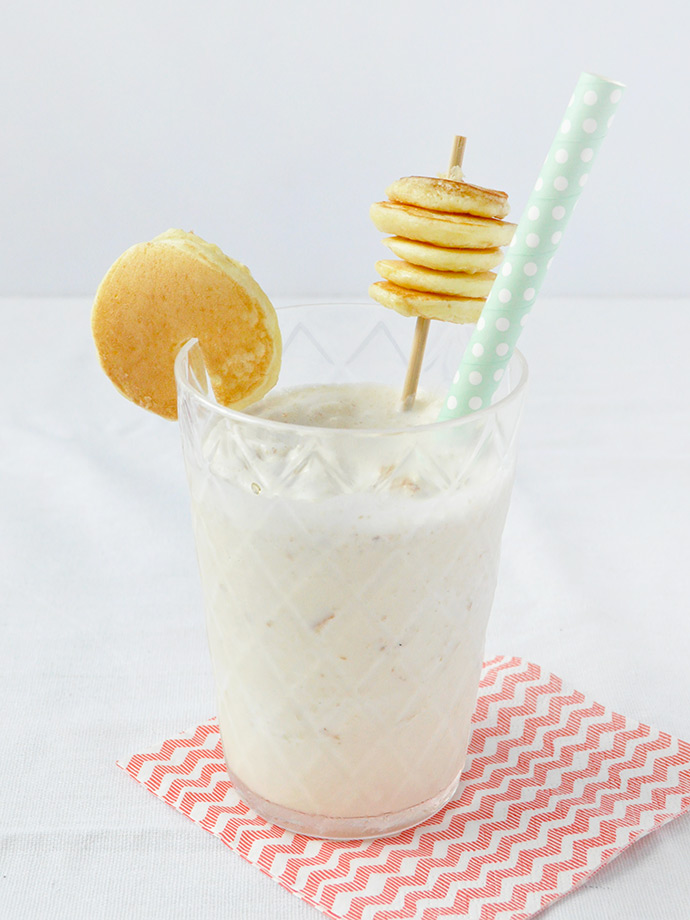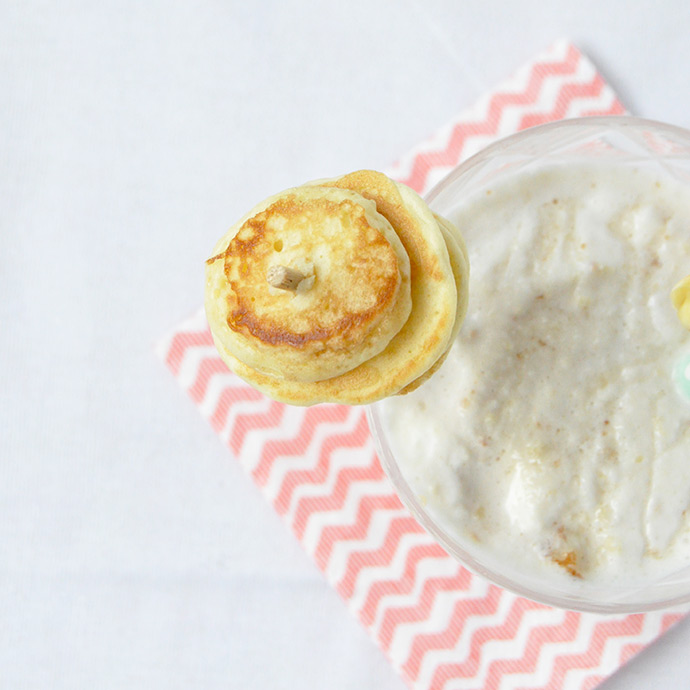 Yum!! There's nothing better than a quick and sweet milkshake after a long day! Looking for a milkshake you could have for breakfast? Try this one! Or if you really have a big sweet tooth, these over-the-top breakfast milkshakes look tasty too!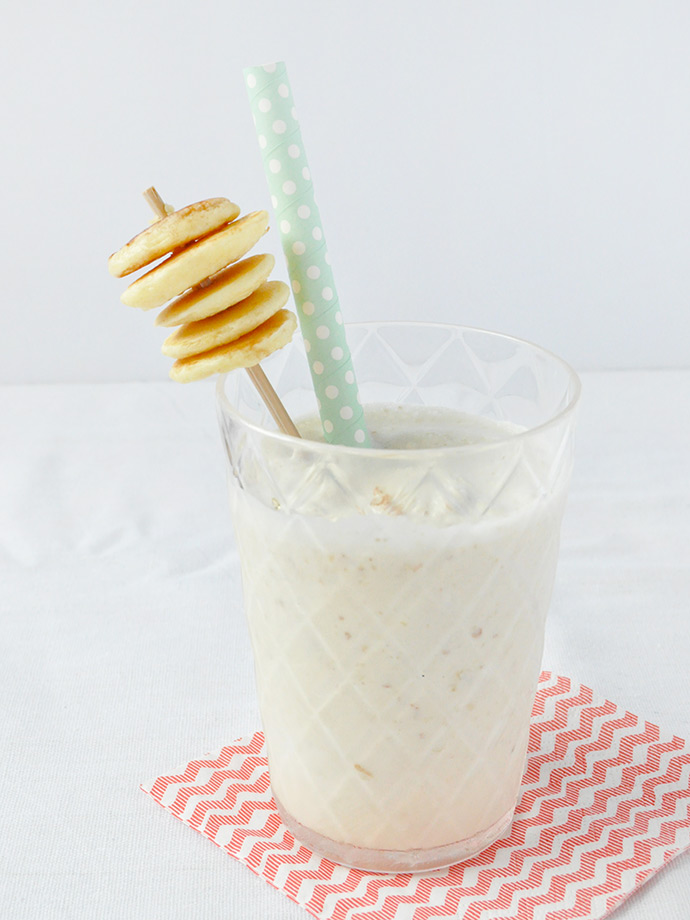 Bon appetit!