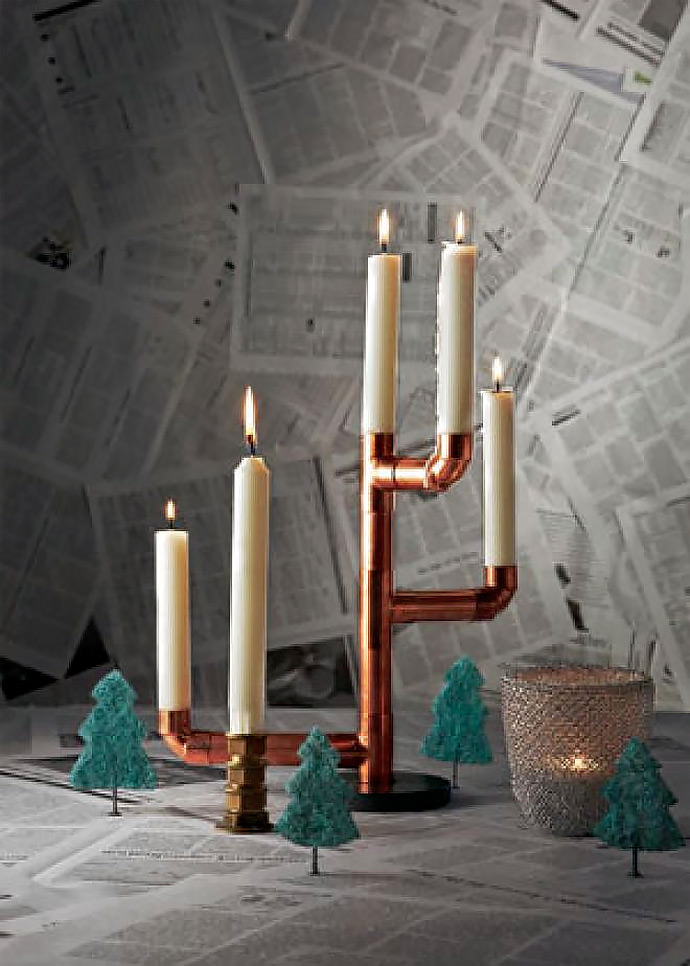 When I was in High School, I was obsessed with copper. I stole a huge roll of copper wire from my dad's collection of handy stuff and began making things with it. I was making wire jewelry in 1990, long before Pinterest showed us how. I've always loved the color of copper – even when it turned my fingers and wrists green!
Lately copper is popping up in all kinds of trendy ways. The warm color and soft metal is perfect for some fall DIYs. These projects just feel like the perfect accessory for fall décor—the color is inspiring me to think up some new DIYs of my own. Though I may have to make the candelabra first—I'm in love!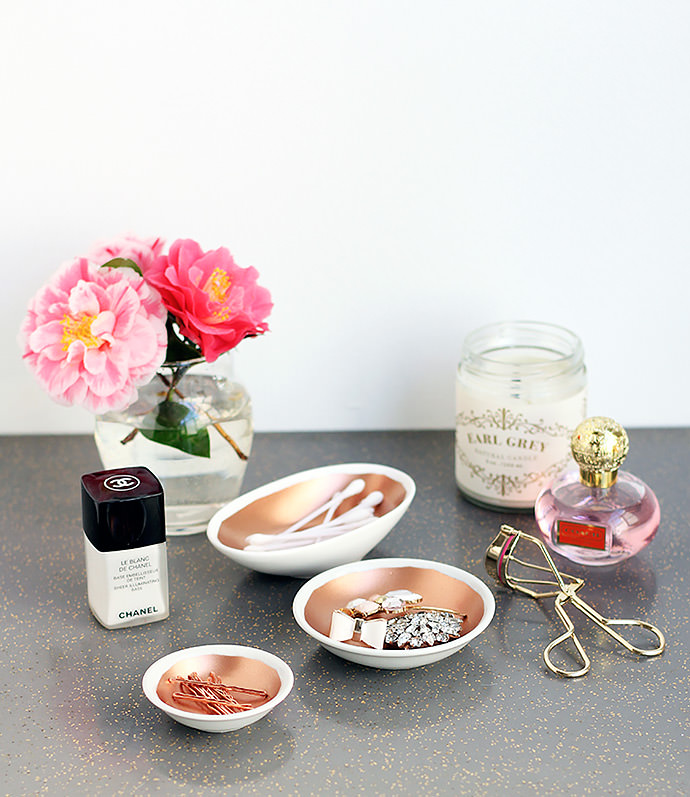 Copper Vanity Bowls
See the tutorial at Freutcake
My vanity is sorely in need of an update. Copper would definitely do the trick! All of my jewelry would look better sitting in these bowls.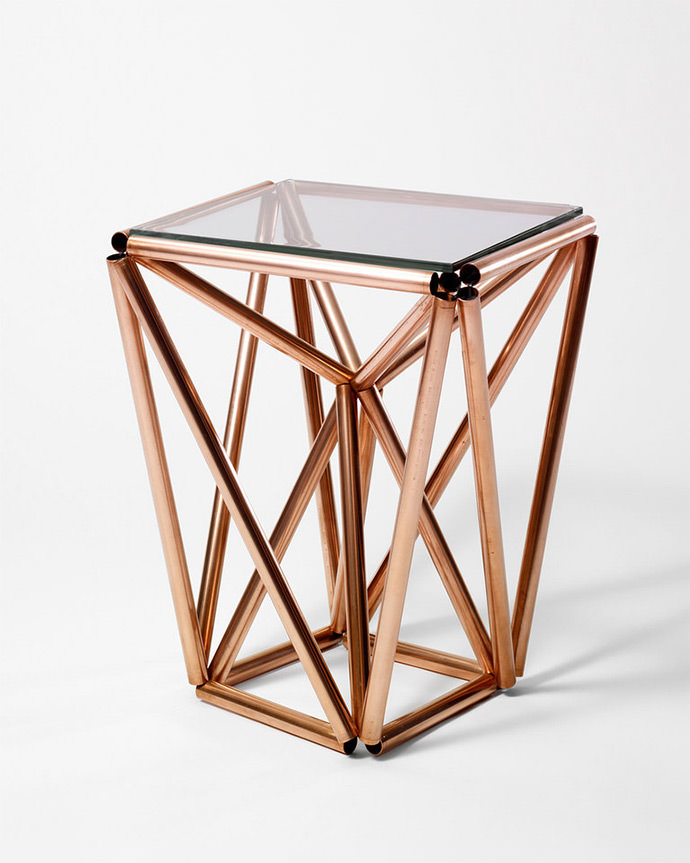 Copper Side Table
See the tutorial at Paul Loebach
This amazing table looks like an official designer piece—because it is. But Loebach's video how-to will let you make your own copy.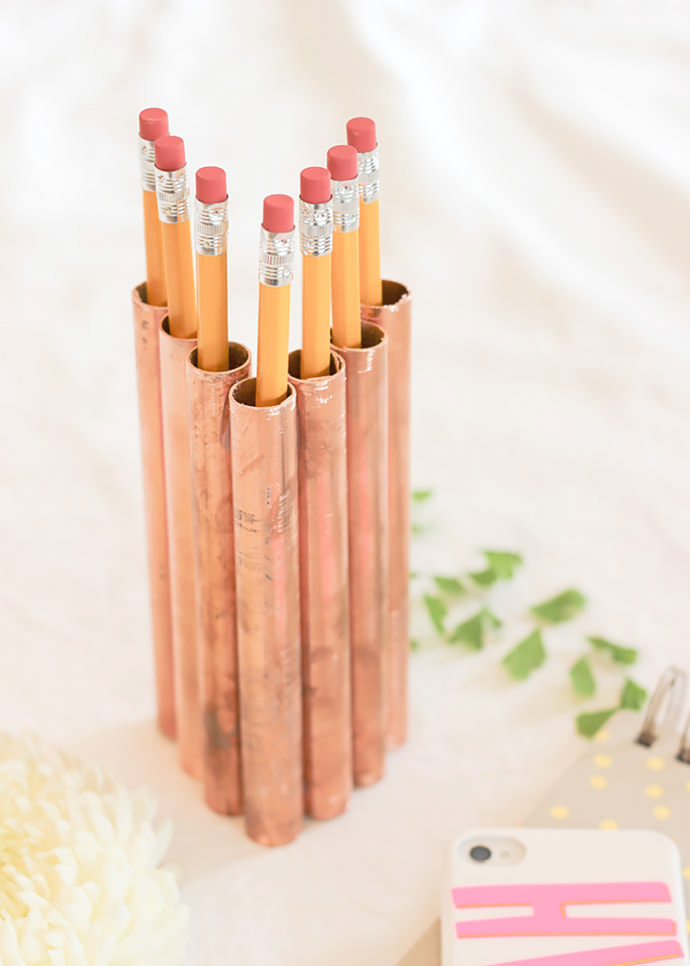 Copper pencil holder
See the tutorial at A Fabulous Fete
This will dress up any pencil collection. But I think in my house it would be better to use it with all of our brushes – they need a pretty place to rest and dry.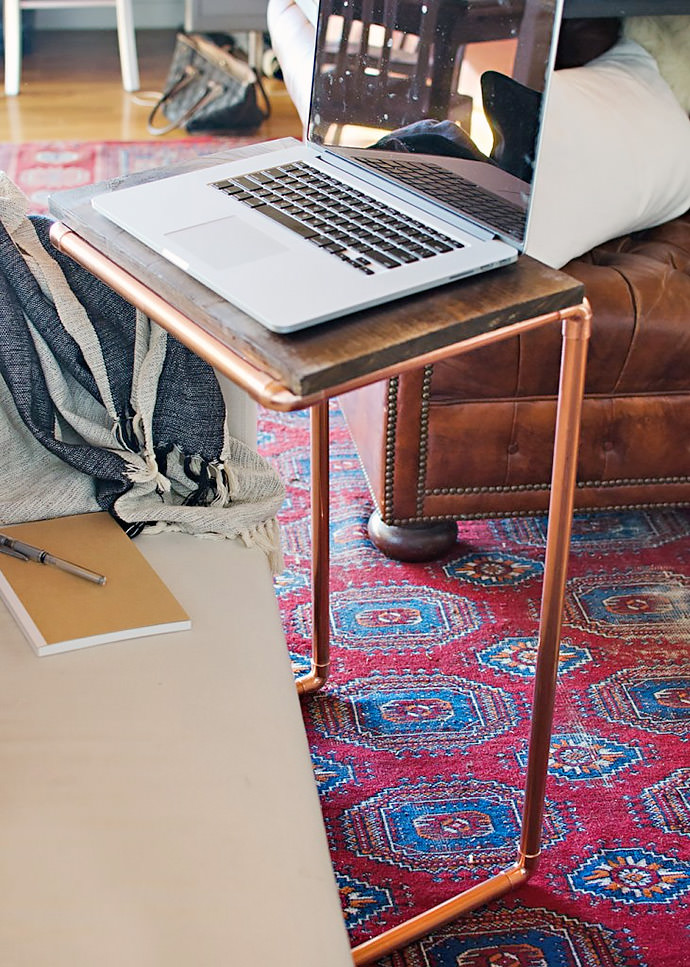 Copper Laptop Table
See the tutorial at 6th Street Design School
Everyone needs one of these! It will dress up the living room and make it more functional all at the same time! Because let's be honest, who sits at their desk all the time these days?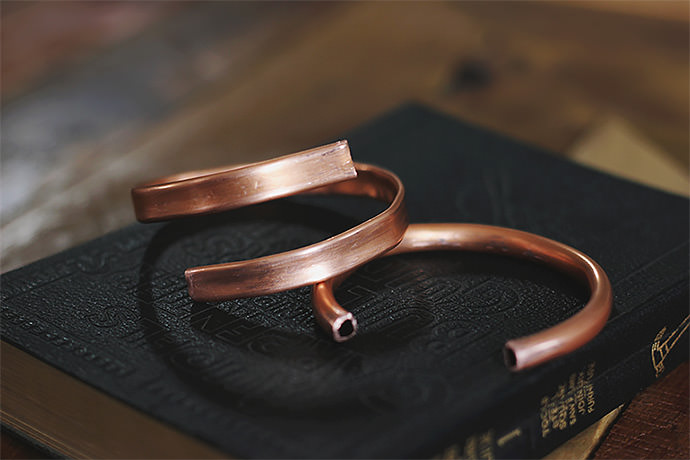 Copper Cuffs
See the tutorial at The Merry Thought
This has got to be the fastest DIY ever: cut, bend, done. I think it will take longer for me to buy the copper at the store than to make it. That's my kind of project.
Pictured at the top of this post: Plumbing Pipe Candelabra, see the tutorial at The Guardian.