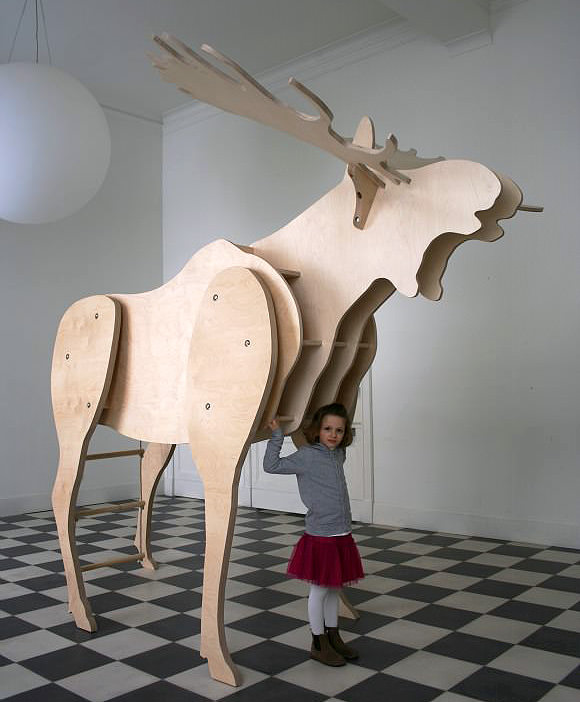 Anyone with an interest in design knows that Milan is the place to be this week. Today marks the opening of the much-anticipated furniture fair and Fuorisalone 2013, which—for the third year running—includes KidsroomZOOM!, the most celebrated children's design event in Milan.
So what exactly is KidsroomZOOM!? In a nutshell, it's a unique celebration of modern art and design for kids. Organizers Paola Noé and Thomas Maitz definitely have their fingers on the pulse of the children's design industry, and they always surprise with a beautifully curated selection of modern furniture, decor, toys, and art.
KidsroomZOOM! is all about introducing and showcasing new, exciting talent. I always discover something inspiring there, and this year is no exception. Here are a few favorites…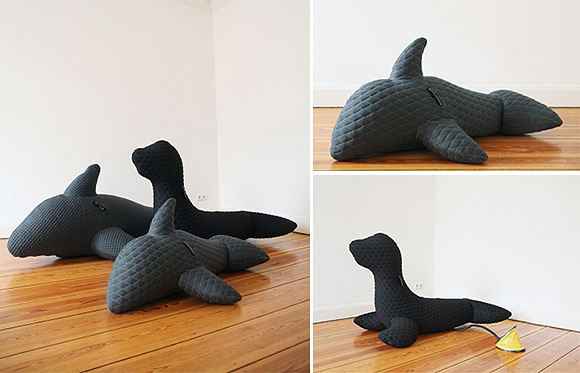 Home Zoo Covers by Silvia Knuppel
I am simply smitten with this collection of "zoo covers," which slip over inflatable plastic beach animals.  Silvia designed a sea lion and two orcas, large and small, which kids can sit on and cuddle inside in wintertime and then remove the covers for play on the beach or at the pool in the summer. Love!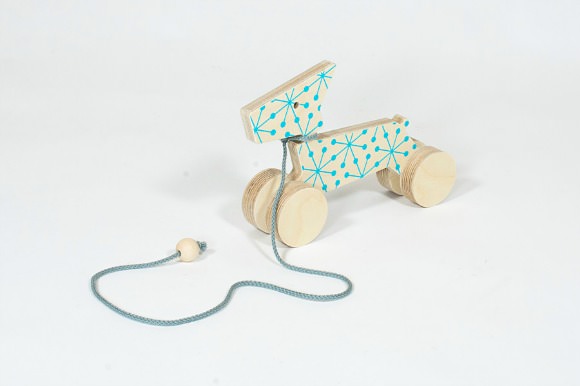 Enzo The Pull Dog by Studio delle Alpi
I'm guessing that a few of you will recognize this eye-catching plywood pull toy from Studio delle Alpi. If not, remember their name! Anne Kieffer and Arnaud Mouriamé have designed a fabulous collection of kids' furniture, home accessories, and toys made out of silkscreen-printed wood. I love their use of pattern, and I'm tapping them to go far!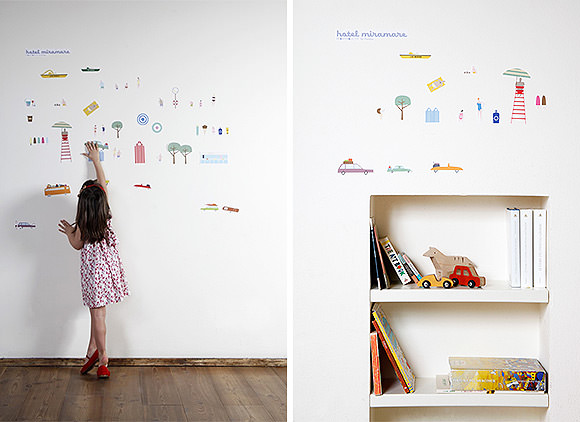 Hotel Miramare Wall Decals by Peridea
This is the second collection of fabric wall stickers that Dutch studio Friday Project has designed for Peridea. I for one would love to create my own Italian summer scenes with these delightful decals, which are all removable, repositionable, and eco-friendly.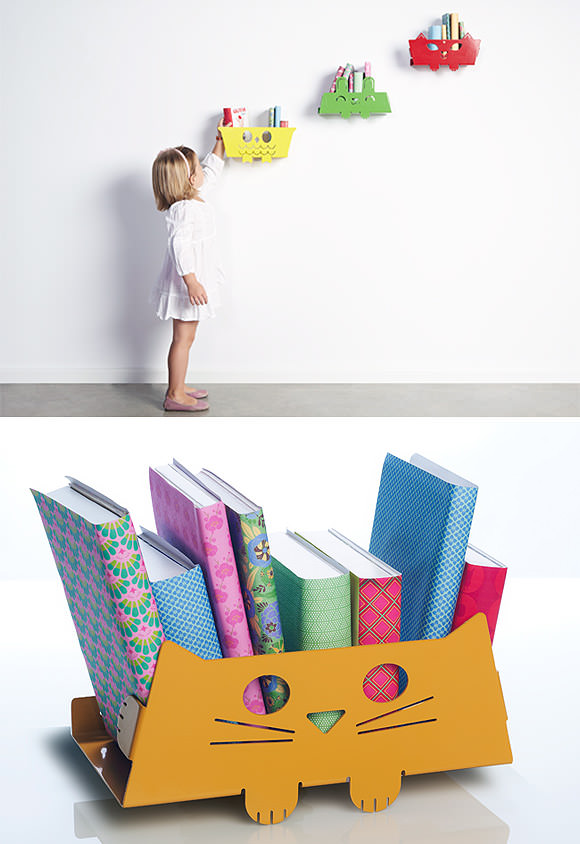 Guardacuentos Bookshelves by Menut
I've written about Spanish design company Menut before, but I didn't highlight their sweet forest animal "guards," which are designed to watch over your little ones' precious books until nightfall. The collection includes eight animals, all of which are very decorative and quite endearing.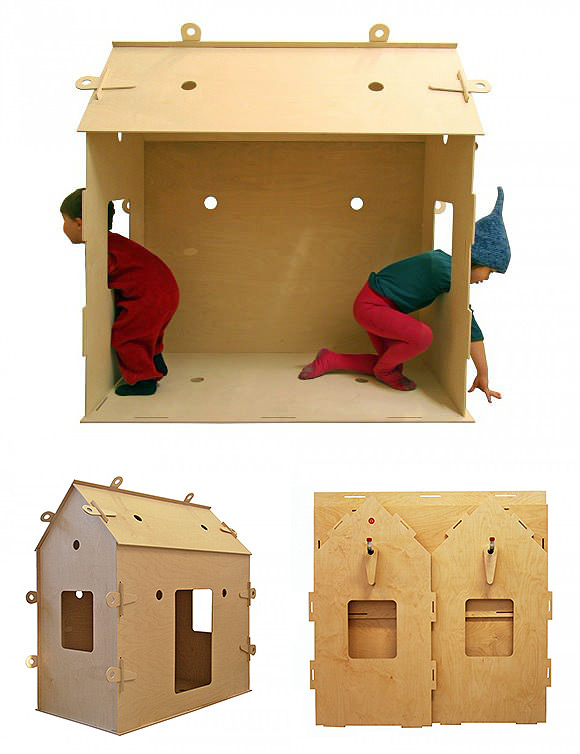 X-Hus Playhouse by Studio 17
Last but not least, Norwegian company Studio 17 designed a simple, attractive birch playhouse and a range of colorful wooden vehicles that will appeal to kids and adults alike. Composed of seven pieces of birch wood, the playhouse is held together by a clever system of wedges that slot in and out in no time. Easy to assemble, easy to store, fun to play in… what more can I say?
KidsroomZOOM! 3 runs from April 9 through 14th at the CloroFilla nursery school in Milan.
Pictured at top of post: Father Moose by Matteo Bissaca, a 9 ft. tall moose with bookshelves and a place for kids to read, hide, and sleep.