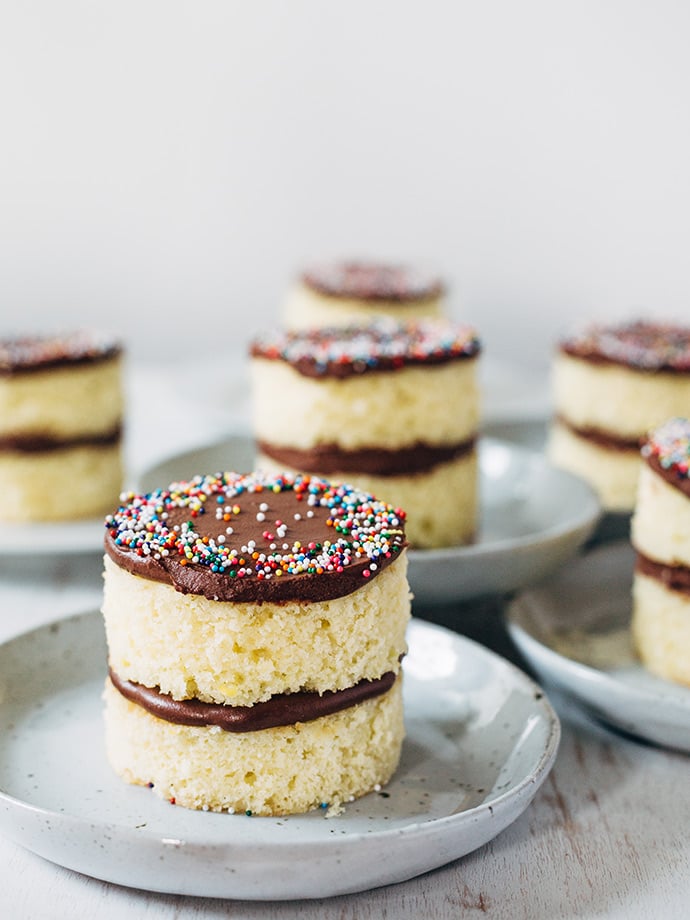 Miniaturized birthday cakes are an incredibly cute, fresh take on traditional birthday fare, but the yellow cake's lofty crumb and the tangy richness of chocolate sour cream frosting ensure that these taste as wonderful as they look.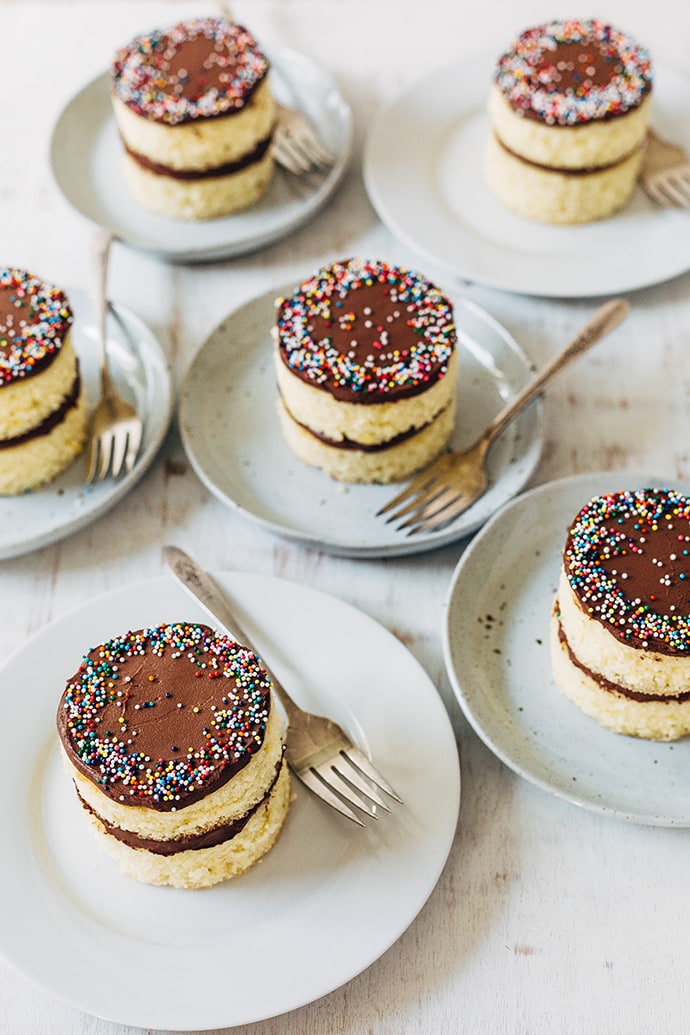 Makes: 9 (3-inch, 2-layer) mini cakes
For the cake:
3 cups unbleached all-purpose flour
1/4 cup cornstarch
3 teaspoons baking powder
1 teaspoon sea salt
18 tablespoons unsalted butter, room temperature
3 cups sugar
6 eggs, room temperature
2 teaspoon vanilla extract
1 cup whole milk, room temperature
For the frosting:
1 1/2 cups sour cream
8 ounces semi-sweet chocolate, chopped
1 teaspoon light corn syrup
pinch sea salt
Preheat oven to 350 degrees F. Move rack to the center of the oven. Line a 12 x 18 x 1 1/2-inch sheet pan with parchment and generously butter or spray.
In a medium bowl, whisk to combine flour, cornstarch, baking powder, and salt.
Cream the butter and sugar in a large mixing bowl, or the bowl of a stand mixer fitted with the paddle attachment, until light and fluffy, 4-5 minutes.
With the mixer on low, add eggs one at a time, stopping to scrape down sides as needed. Add vanilla.
With the mixer still on low, add half the flour mixture and half the milk, followed by the second half of each, mixing just until combined. Spoon batter into the prepared baking sheet. Bang the pan on the counter 4 times to dislodge any bubbles.
Bake cake 25-30 minutes, or until a toothpick inserted into the center comes out with just a few crumbs attached. Set on a wire rack and leave cake to cool completely.
When cake is cool, flip out onto a parchment-lined board and use a 3-inch biscuit cutter to cut 18 rounds.
To make the frosting, melt chocolate, syrup, and salt in a double boiler over medium heat, stirring frequently. Remove from heat and fold in sour cream.
Cool 10 minutes, then spoon into a piping bag and pipe evenly onto 9 of the cakes. Top with the second layer and pipe frosting on top. Smooth top with an offset spatula and top with sprinkles. Cakes will keep in an airtight container for 1 day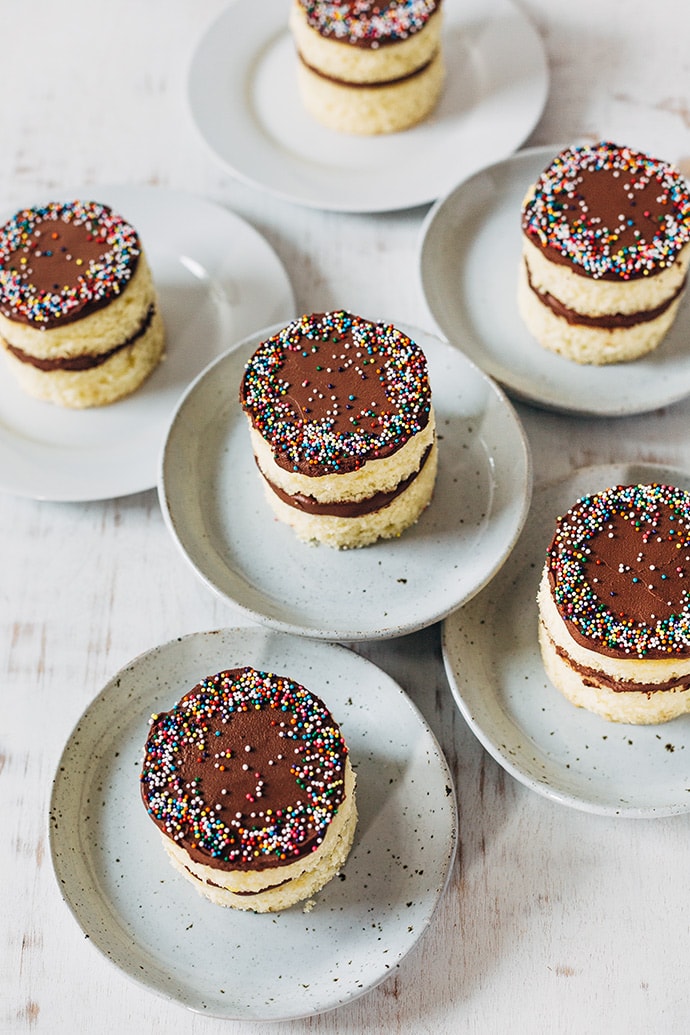 Happy baking!