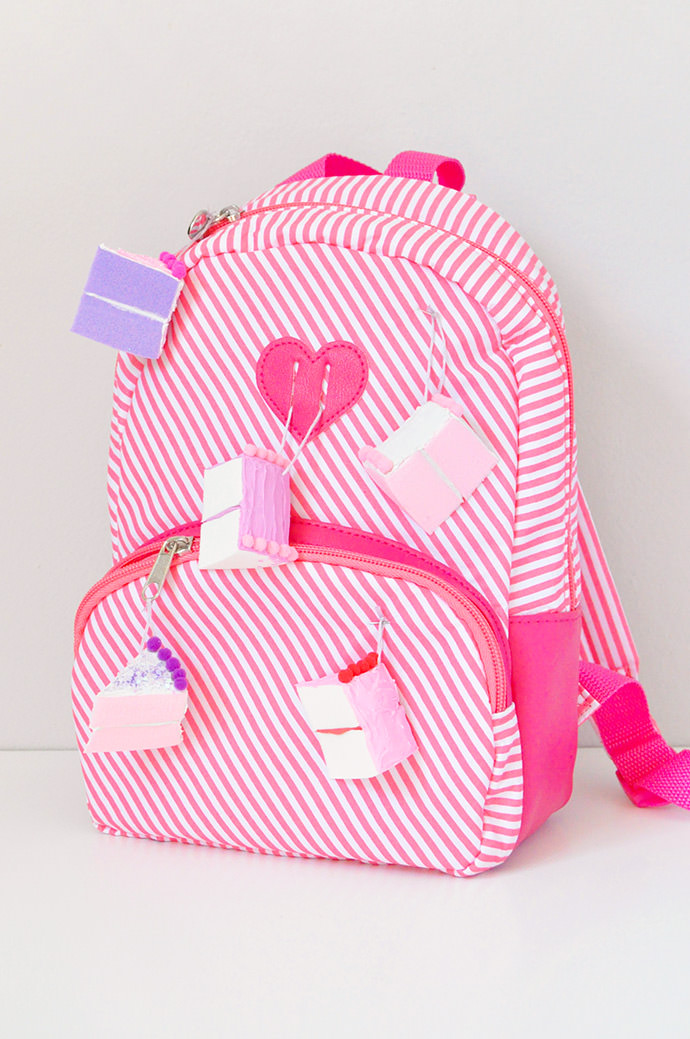 Here's another way to repurpose foam makeup sponges into a fun craft project! Remember these mini ice cream cones? Make these DIY slices of cake to mix in with your ice cream cones for even more sweet charms.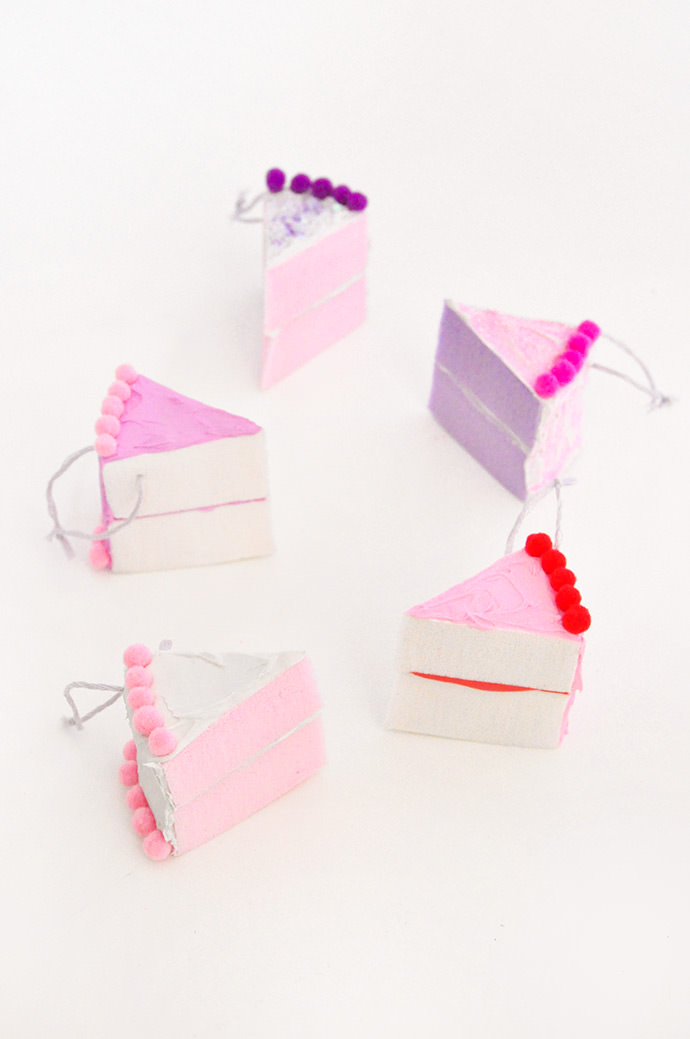 We noticed these foam makeup sponges at the dollar store and obviously couldn't leave them behind. The wedge shapes and pastel colors were just perfect for turning into little slices of cake. We made a bunch and use them as back pack charms, but they'd also make great gift toppers, don't you think?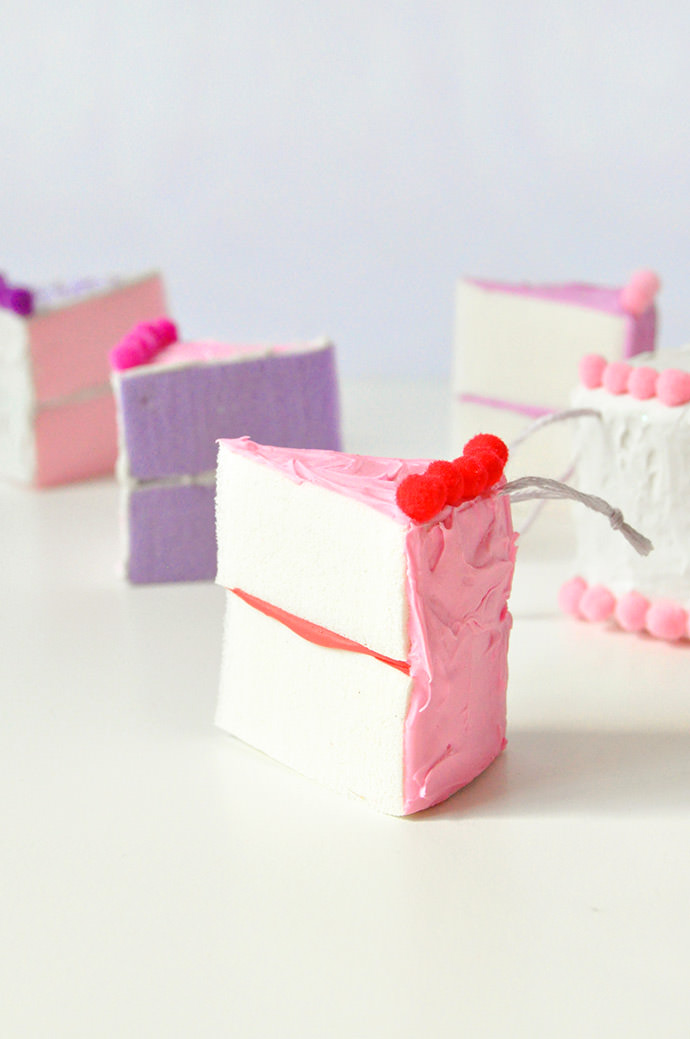 Foam makeup sponges (in wedge/triangle shapes)
Paintbrush
Wooden stir sticks
Paper plate
Adhesive caulk
Mini pom poms
Needle and embroidery thread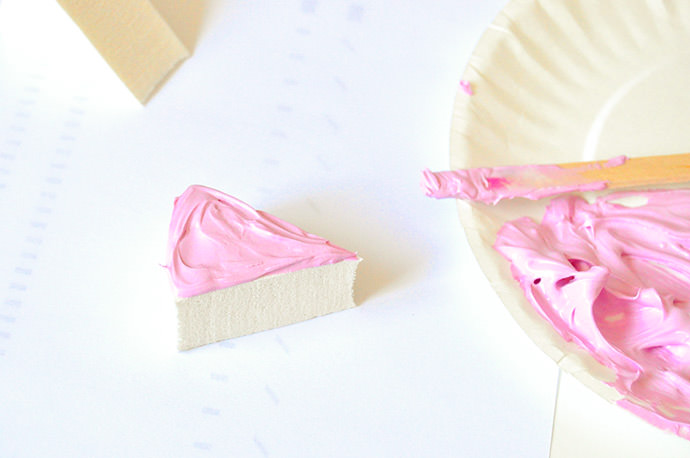 Step 1
Spread a layer of adhesive caulk onto the top of a makeup sponge like icing. You can use it as is, or squeeze some onto the paper plate and mix with a little bit of paint to color the "icing".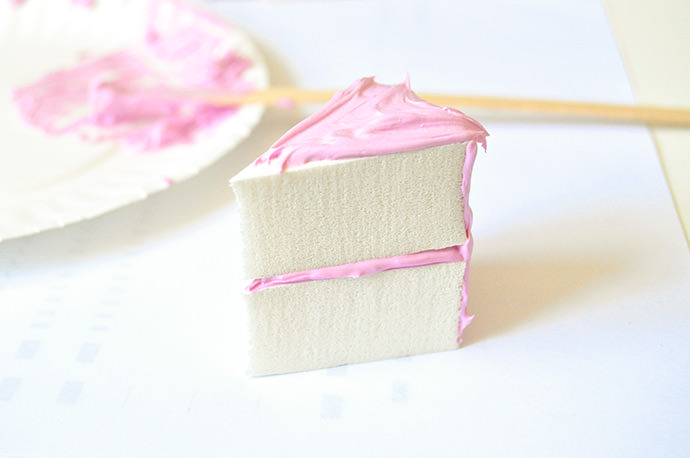 Step 2
Put a matching makeup sponge on top, and spread more adhesive caulk on the top and side.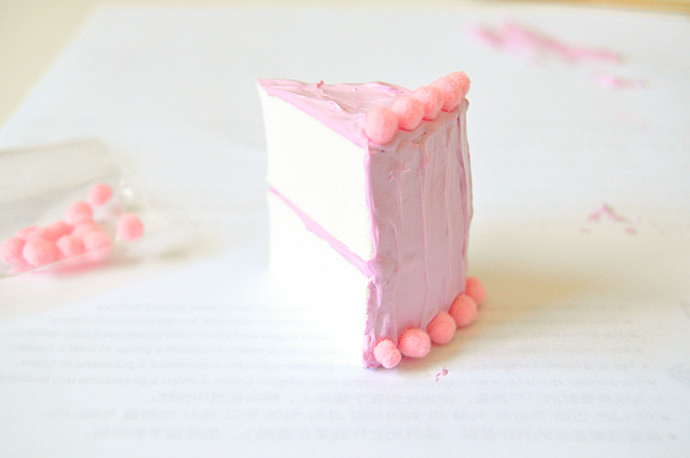 Step 3
Stick miniature pom poms into the icing as a fancy trim. You can also add glitter onto the caulk for even more decoration.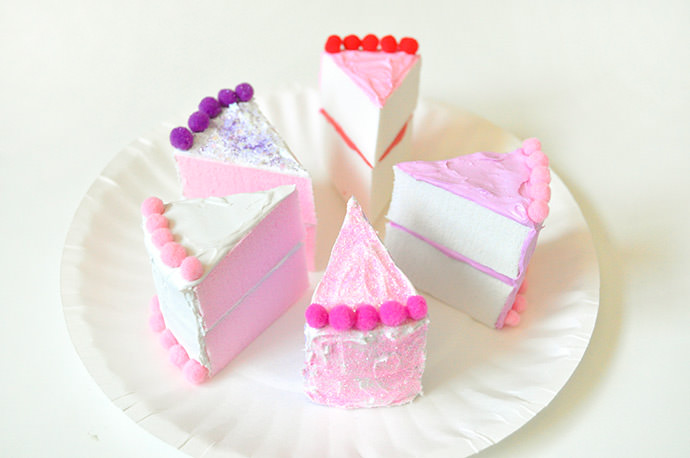 Step 4
Repeat on the other makeup sponges, using different colors and details. Let dry completely.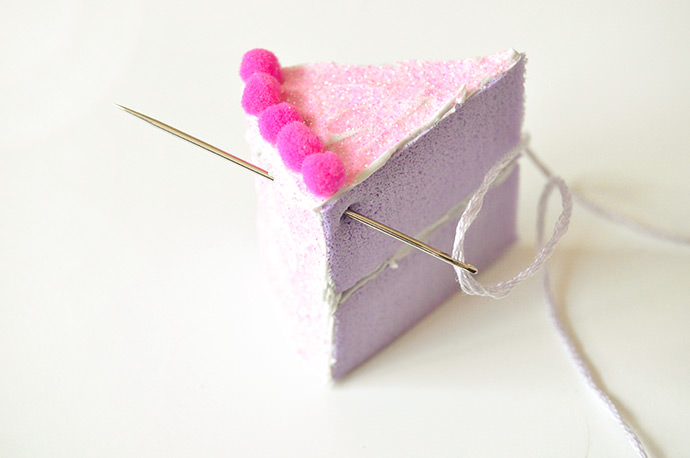 Step 5: Thread the needle and pierce one of the top corners of the cake slice. Tie the thread into a loop and attach onto backpack zipper pulls or use as a keychain.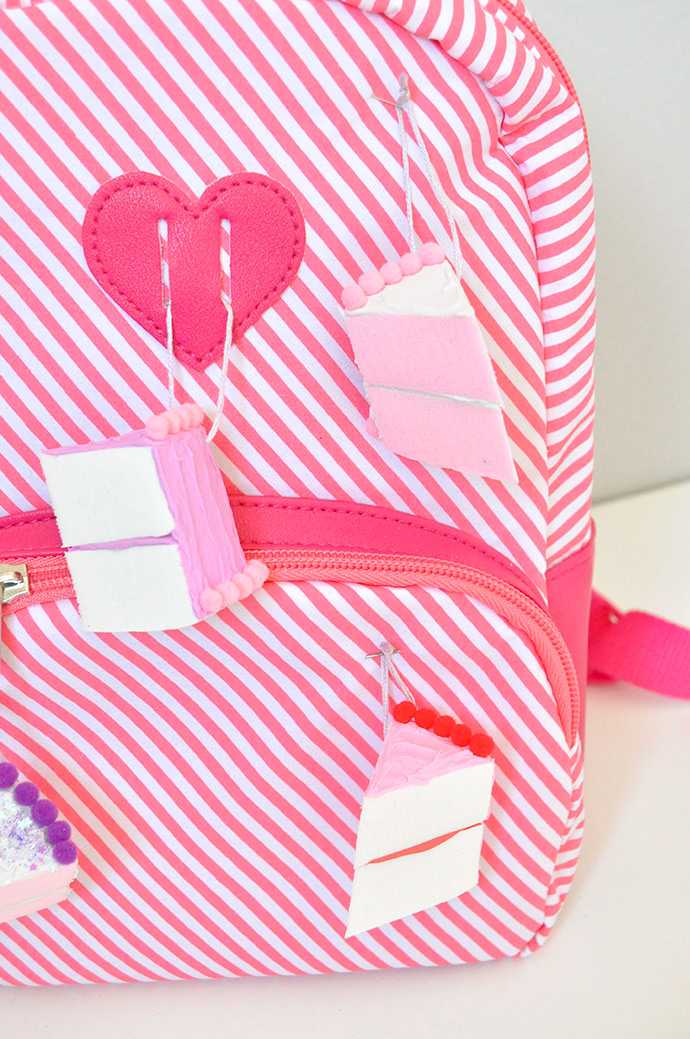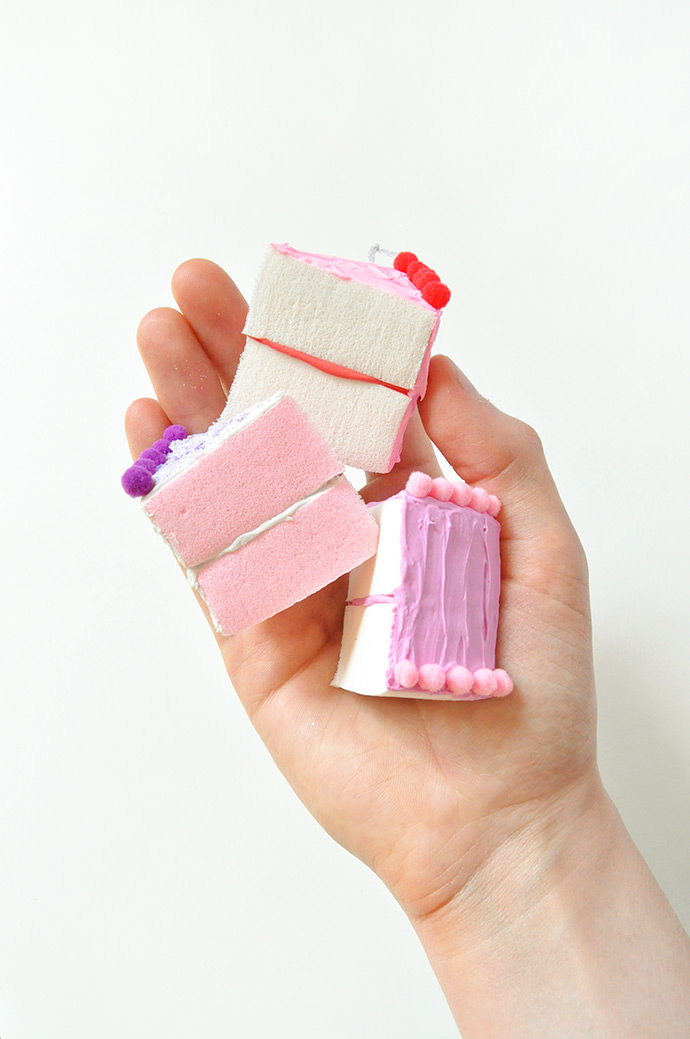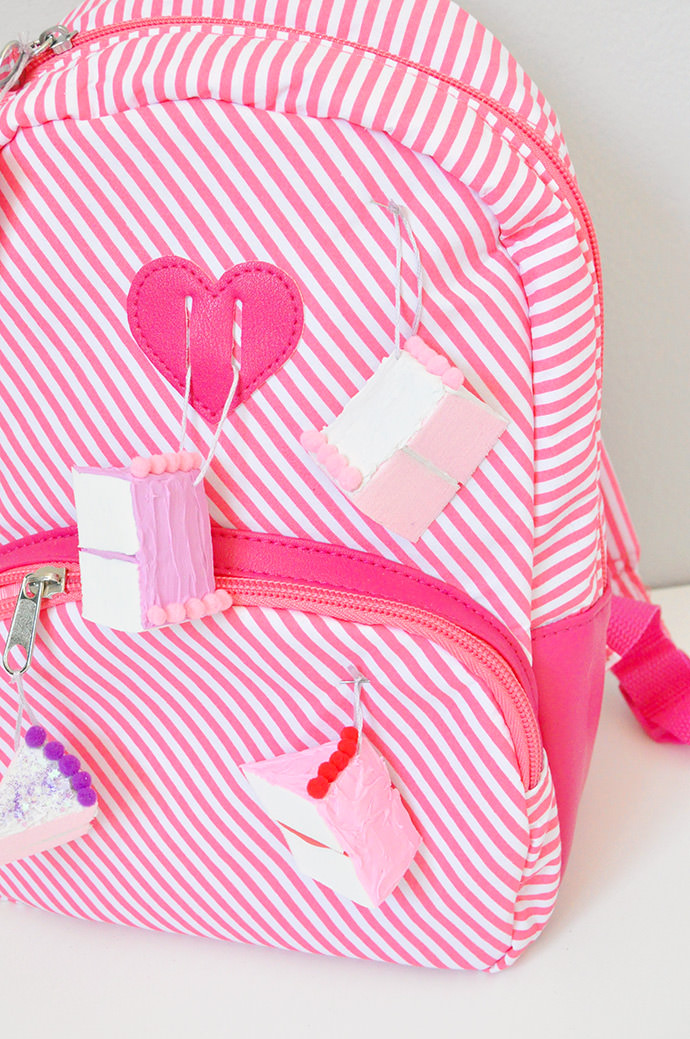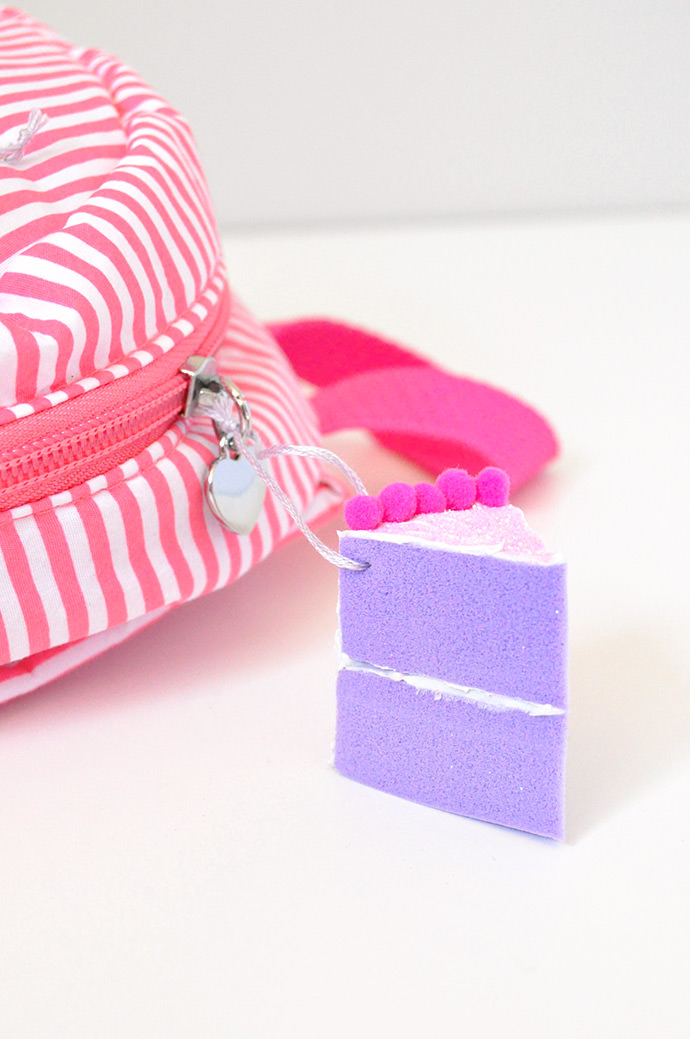 Happy crafting! :)