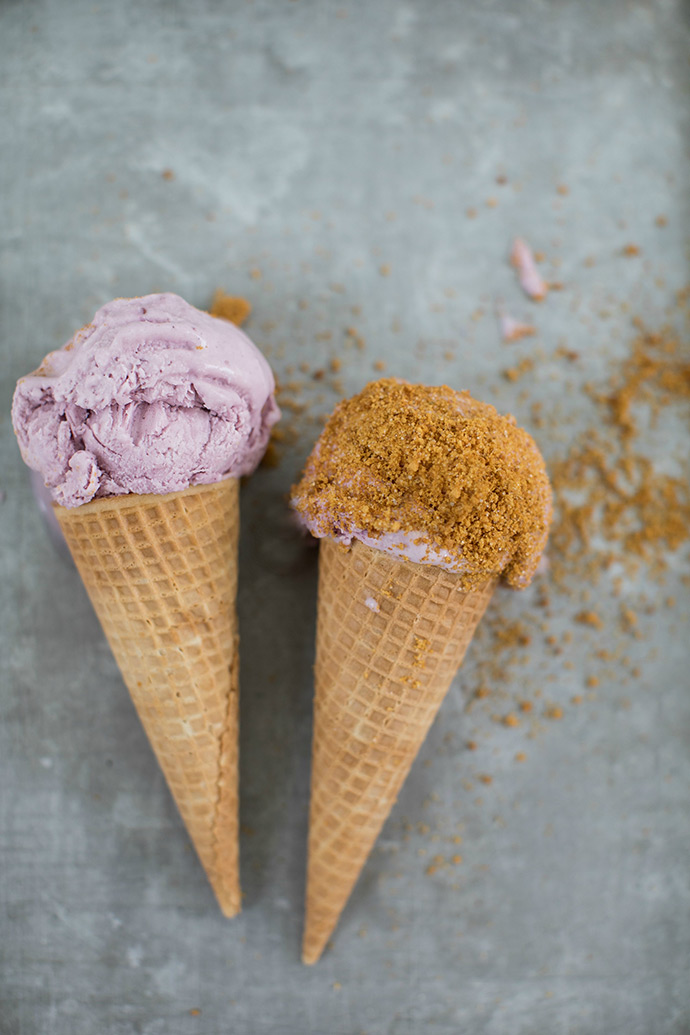 If you've been on Instagram lately you've probably noticed that July is officially national ice cream month.  Seems like the perfect excuse to give homemade ice cream a try, don't you think? This mixed berry cheesecake ice cream is really simple to whip up – no ice cream maker required! Keep reading to see the full recipe.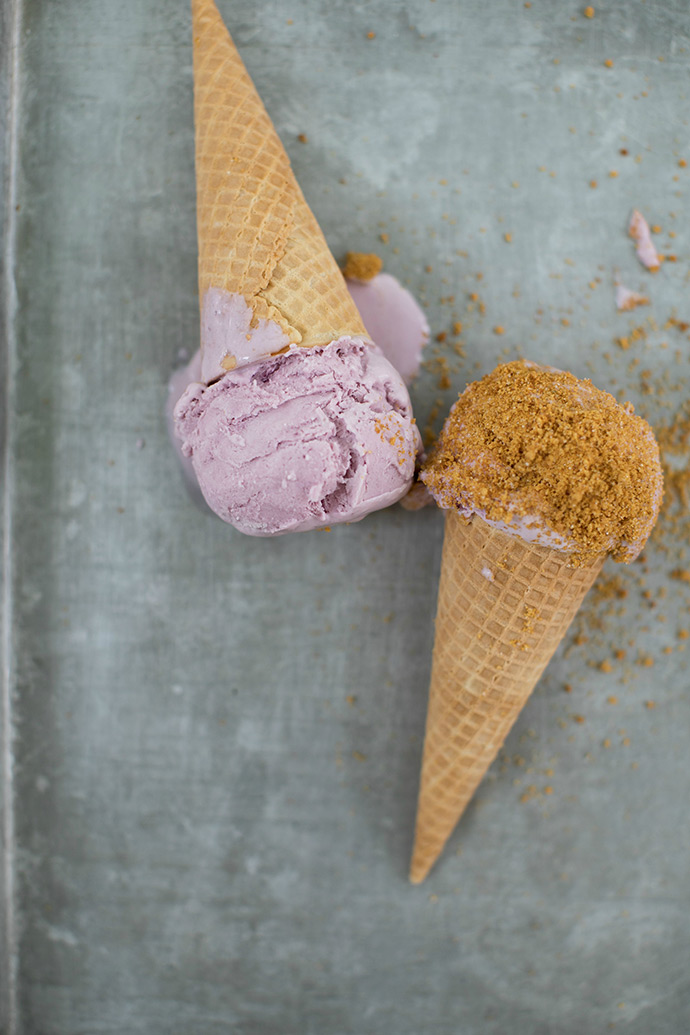 2 cups raspberries
2 cups blackberries
Pinch of salt
2 tablespoons sugar
One 14-ounce can sweetened condensed milk
3 ounces cream cheese, room temperature
2 teaspoons pure vanilla extract
2 cups heavy cream
Bring the raspberries, blackberries, salt, and sugar to a simmer in a medium saucepan over medium-high heat. Cook, mashing the berries slightly, until they have released their juices and are completely broken down, about 5-7 minutes. Strain the berry mixture through a fine-mesh strainer, pressing on the solids to extract as much juice as possible. Discard the solids. Set aside to cool.
In a large bowl, combine sweetened condensed milk, the strained, cooled, berry juice, and vanilla. Set aside.
In a large bowl of a standing mixer fitted with a whisk, beat the cream cheese on medium until smooth. Turn the mixer to low and add the beat heavy cream in a slow steady stream, mixing until combined and no lumps remain. Increase the speed to medium-high and whisk until stiff peaks form, 3-4 minutes.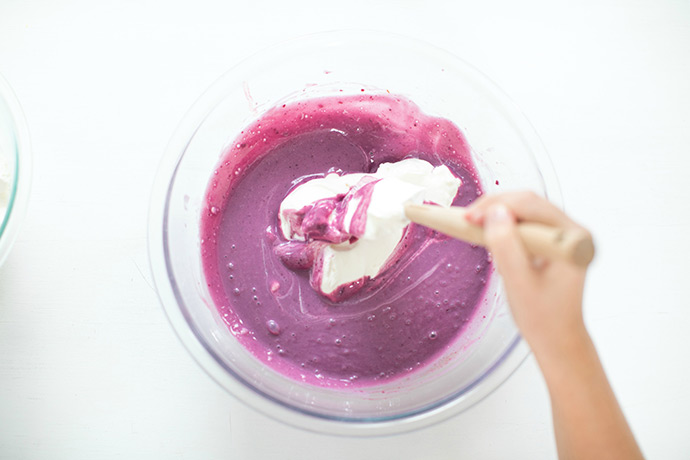 With a rubber spatula, fold half of the whipped cream into the condensed milk mixture until combined.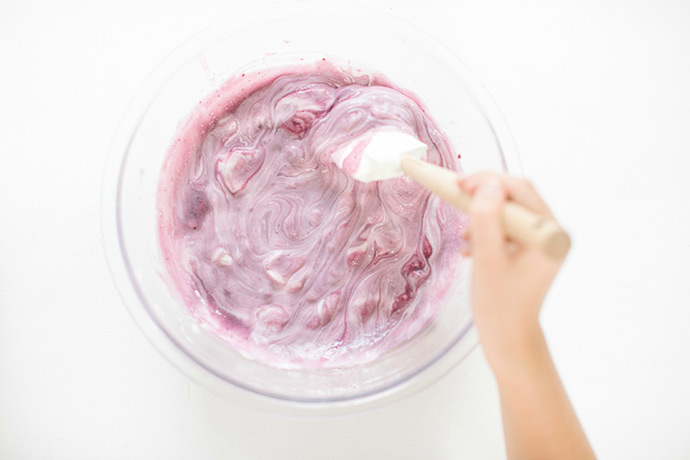 Very gently fold the rest of the whipped cream in.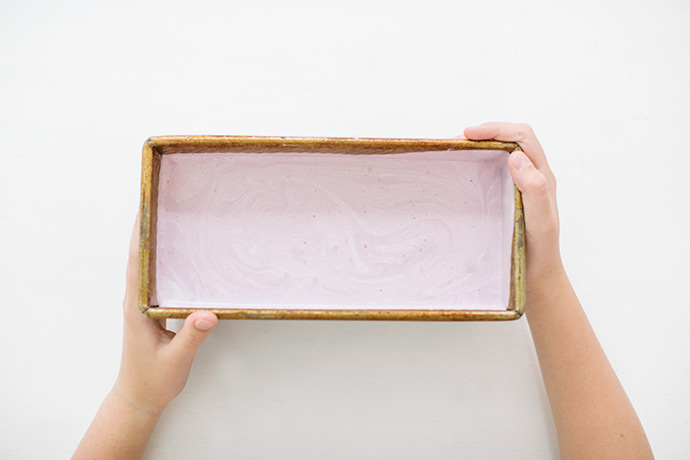 Pour into a loaf pan (I used a Pullman pan, but a 9-inch loaf pan will work, too) and freeze until firm, 6-8 hours (or, covered, up to 1 week).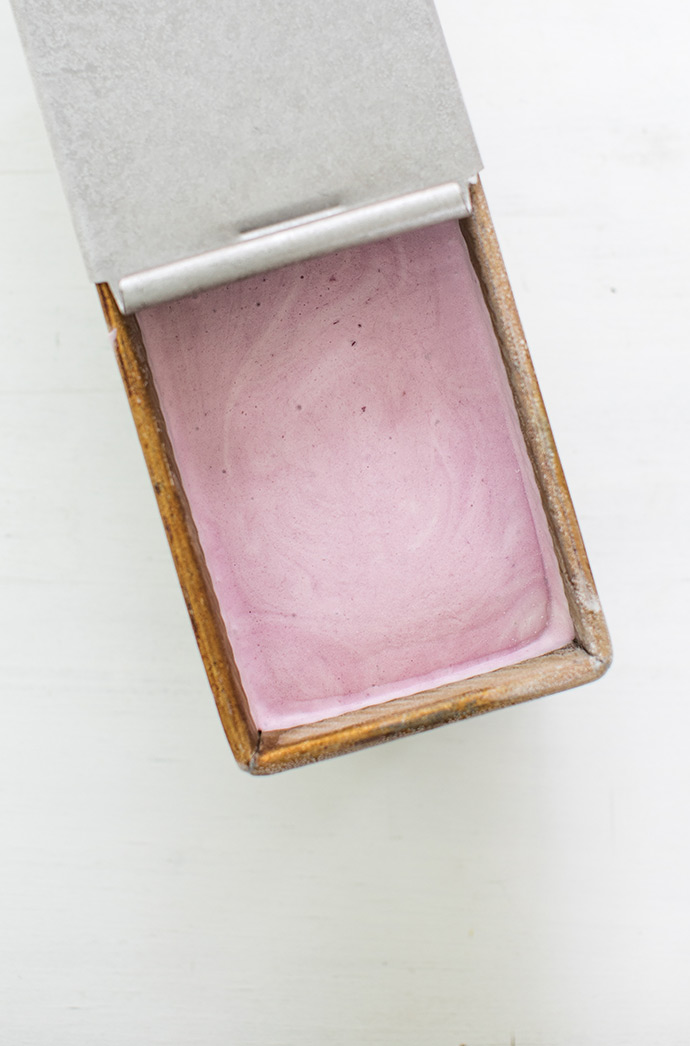 Toasted Graham Cracker Crumbs ingredients
1½ cups graham cracker crumbs
2 tablespoons sugar
4 tablespoons unsalted butter, melted and cooled
Adjust an oven rack to the middle position. Preheat the oven to 325°F. Line a baking sheet with parchment paper.
In a medium bowl stir the graham cracker crumbs and sugar to combine. Add the melted butter and stir until evenly coated. Transfer the crumbs to the prepared baking sheet and spread them evenly across the parchment paper. Bake 8 to 10 minutes, until the crumbs are golden brown and fragrant.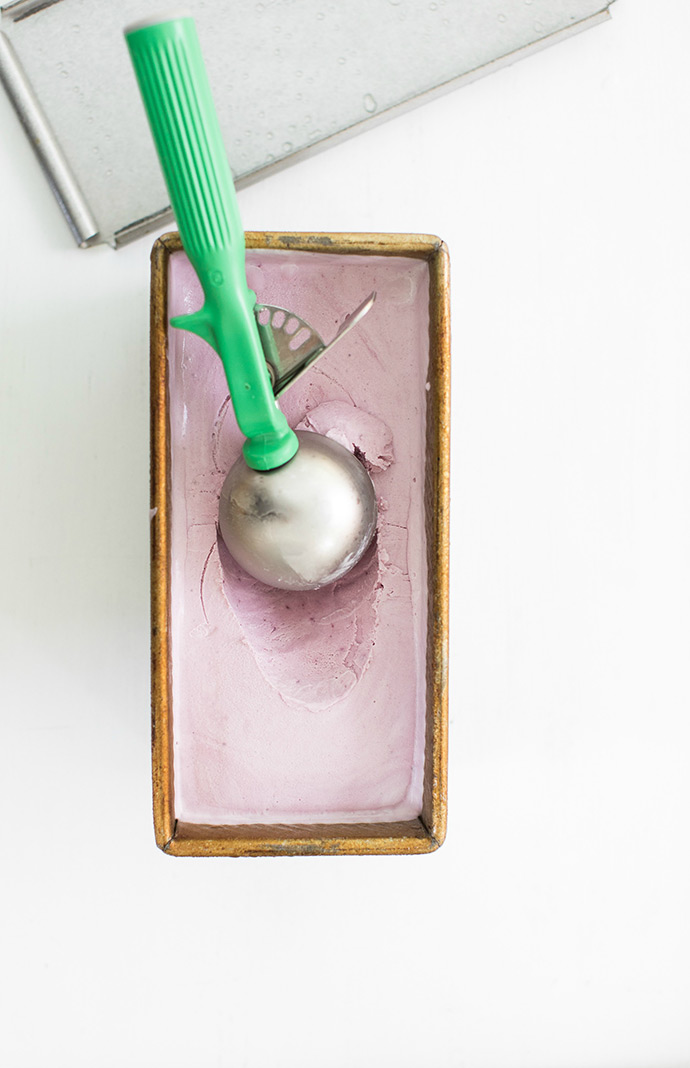 Scoop the ice cream into a cone, and gently coat the ice cream in the toasted cracker crumbs.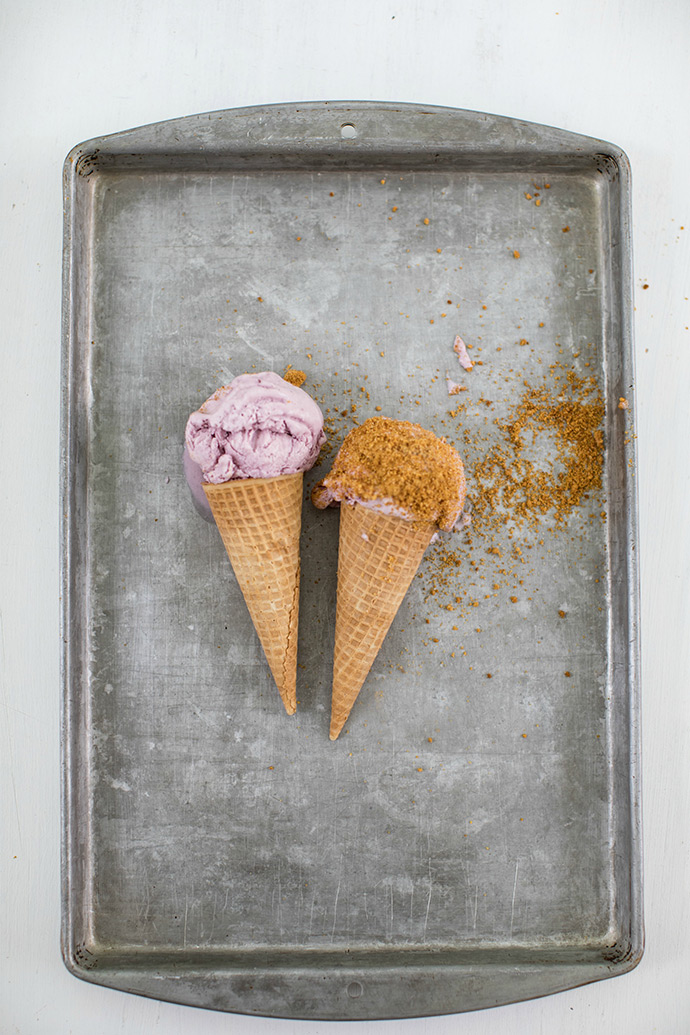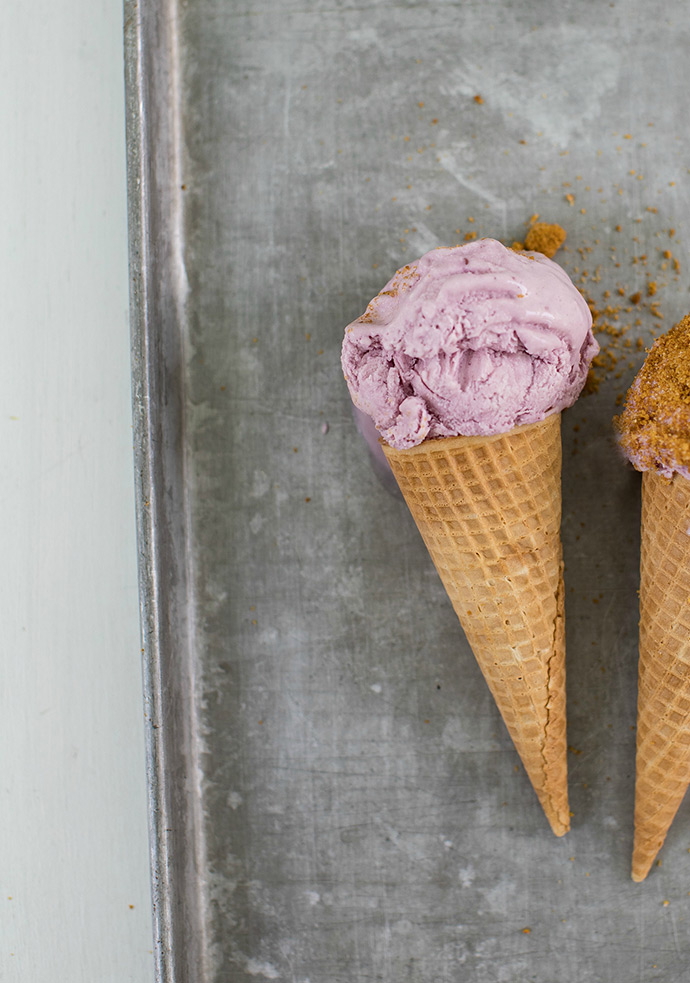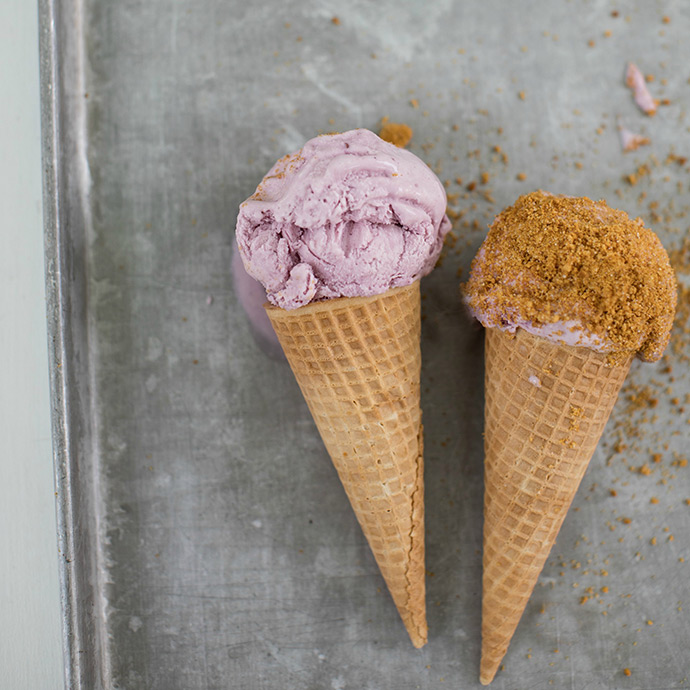 Enjoy!!