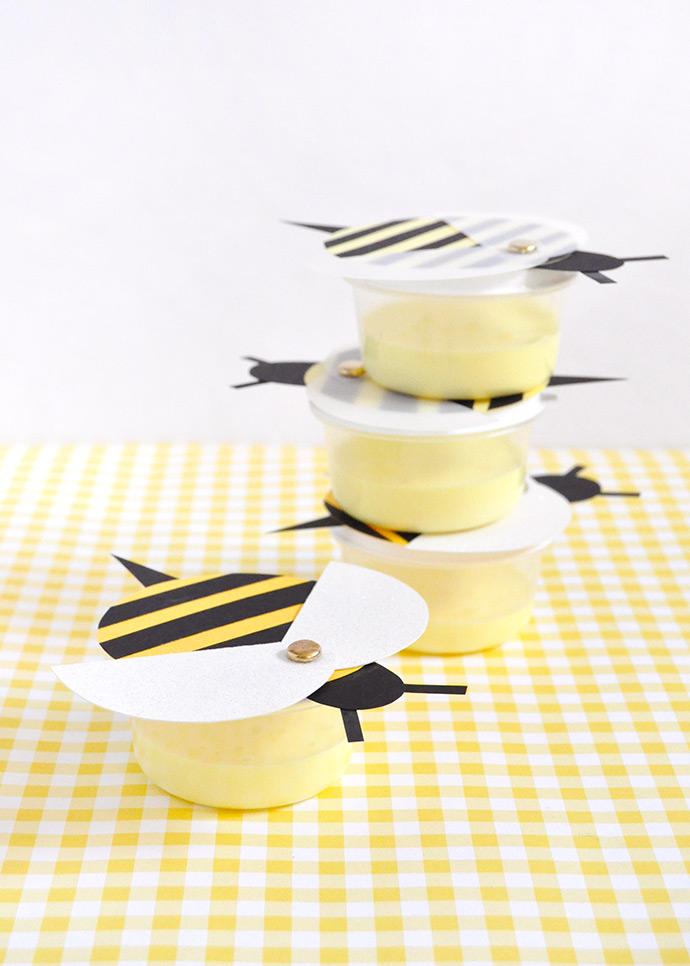 Have you ever made your own DIY slime before? It's super easy and so much fun – we're already looking forward to making even more in the future! We of course used one of our favorite craft supplies in the slime recipe: Mod Podge! Keep reading to see the whole recipe.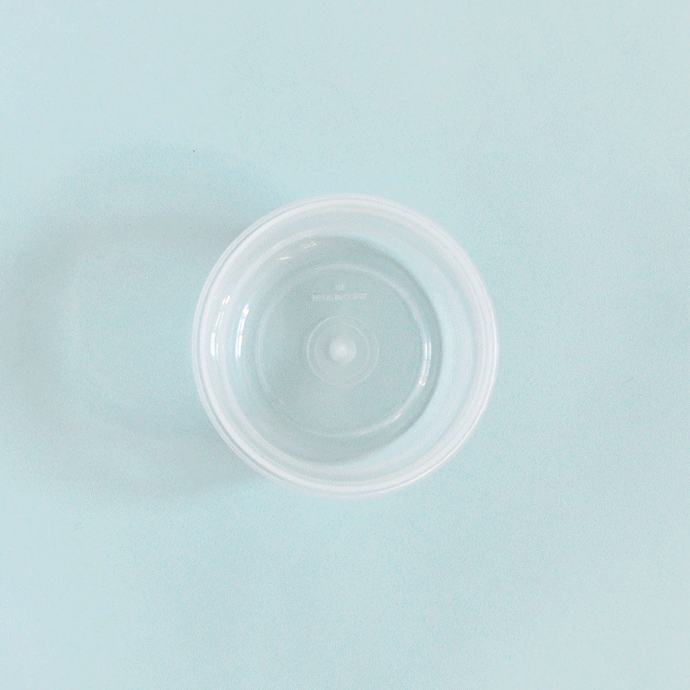 Slime doesn't necessarily sound like the cutest thing around, so we thought it would be fun to make our slime to look like sweet yellow honey instead! Decorate small, air-tight containers to look like little honeybees and fill them up with the DIY honey slime to make your own party favors. Wouldn't they be great for a nature-themed party, a picnic, or a garden party? See more photos, and the Mod Podge slime recipe, below!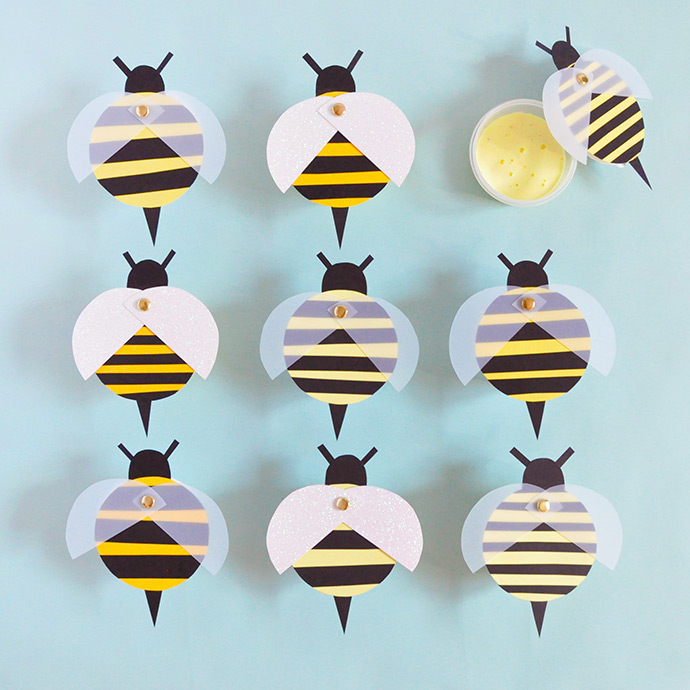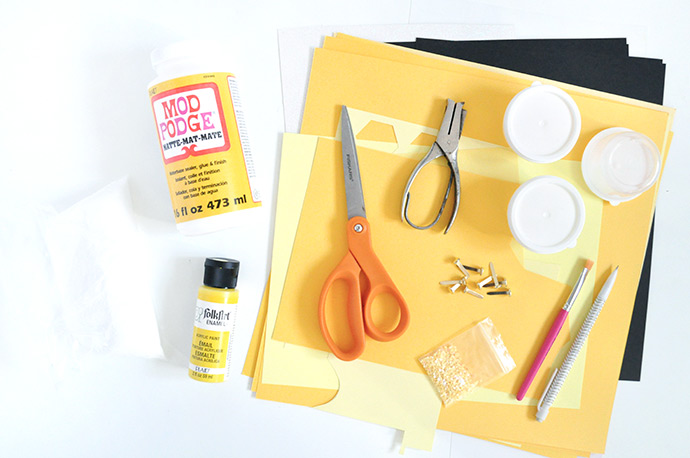 Yellow and black cardstock
White vellum or glittered paper
Scissors
Small hole punch
Brads
Yellow glitter
Small air-tight plastic containers
Pencil
Borax
Measuring spoons, bowls, and stir stick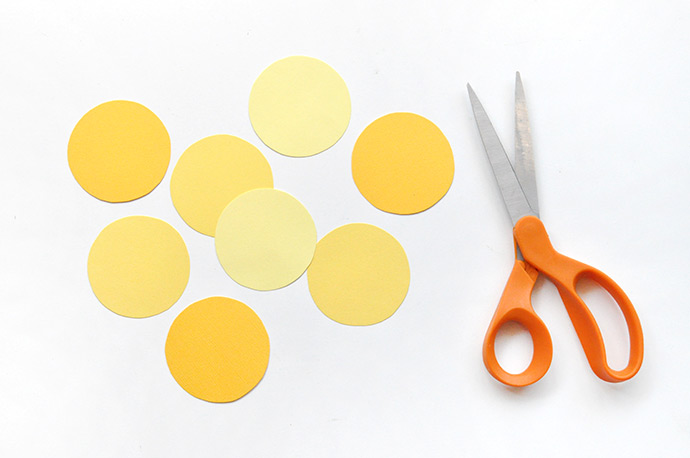 Step 1
Trace the lid of the container onto yellow cardstock and cut out as many as needed. You need one yellow circle per favor.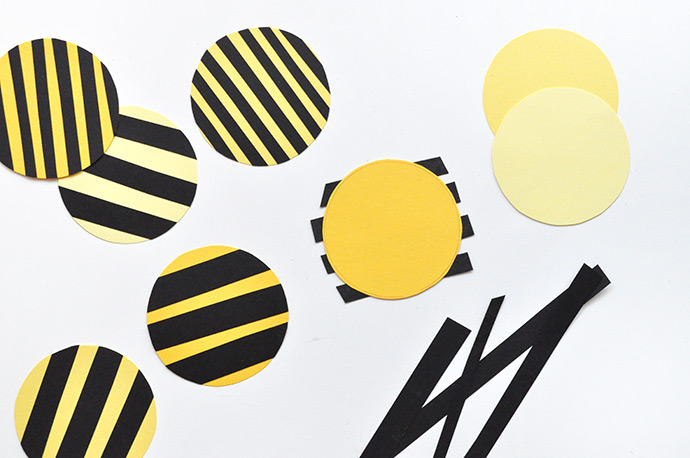 Step 2
Cut stripes of black cardstock and use Mod Podge to adhere onto the yellow circles. Cut off any of the overhanging stripes so that you have a neat, striped circle.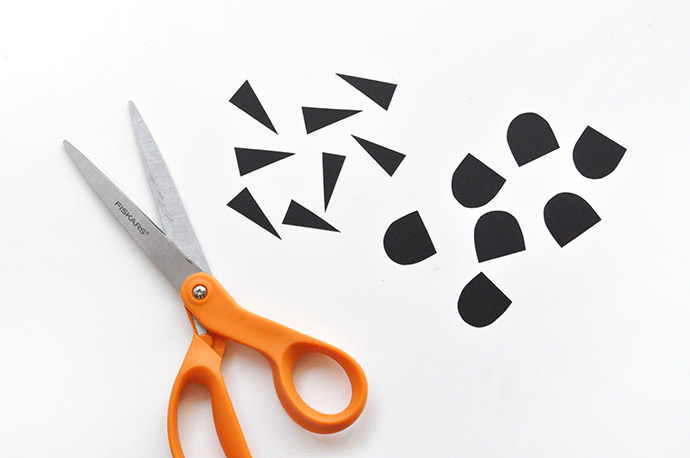 Step 3
Cut little triangles to be the stingers and D shapes to be the bees' heads. You can also cut little strips to be antenna if you like!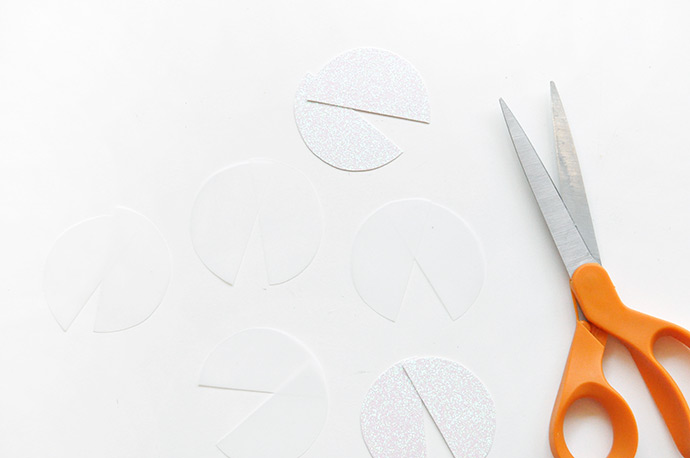 Step 4
Trace the lid again, but this time onto white vellum or glittery paper. Cut each circle in half to form the bees' wings.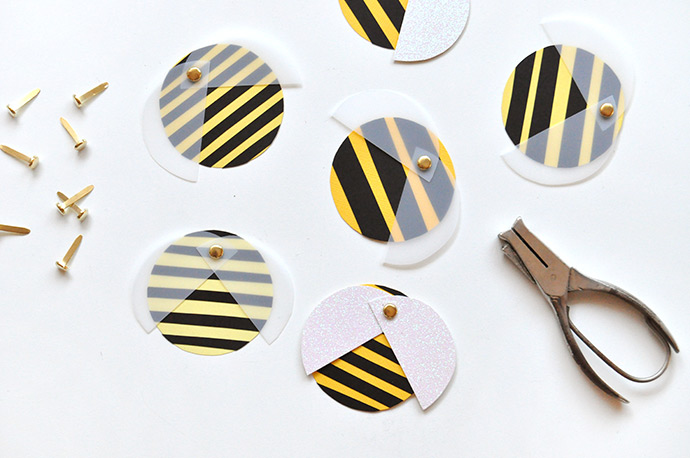 Step 5
Arrange the wings onto each circle so that they overlap slightly, as shown above. Punch through the overlapping layers of the wings and circle with the small hole punch and then attach them all together with a brad.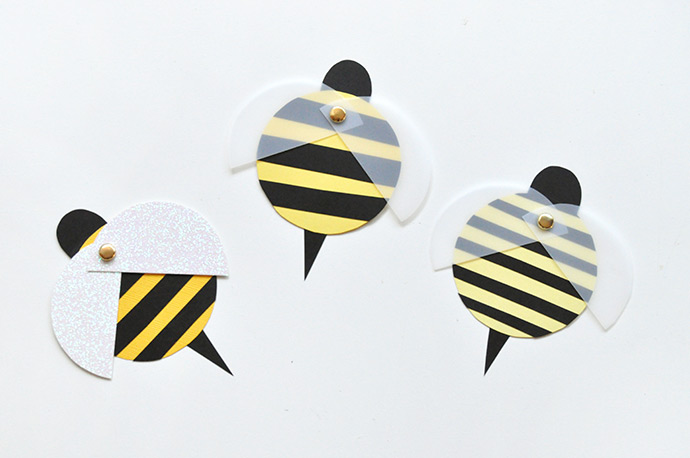 Step 6
Next use Mod Podge and a brush to attach the heads and stingers onto each of the bees' bodies. If you cut out antenna, attach those onto the head now too. Set the paper bees to the side for now.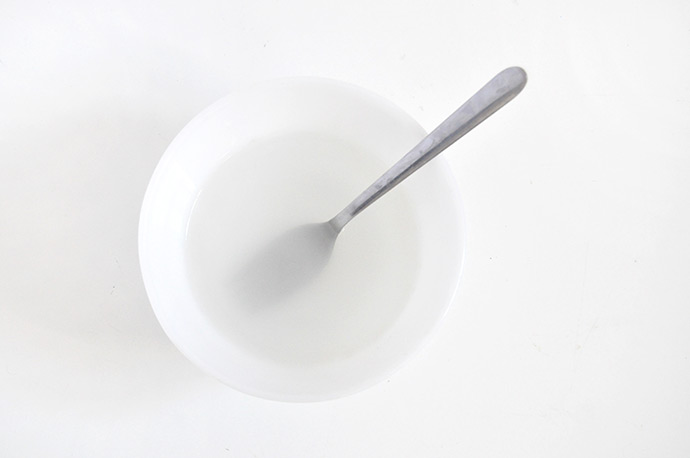 Step 7
Time to make some Mod Podge slime!! In a medium sized bowl, mix together 1 cup of warm water and 1 Tbsp Borax, stirring well until dissolved.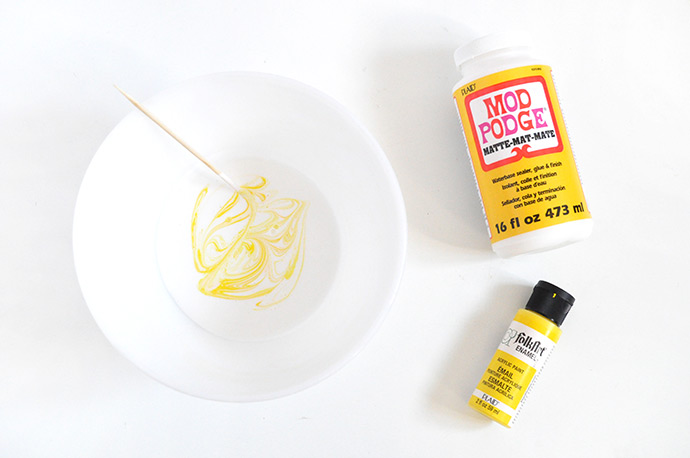 Step 8
In a larger bowl, mix together 1/2 cup of Mod Podge Matte and a few drops of Folk Art paint. Stir until mixed completely.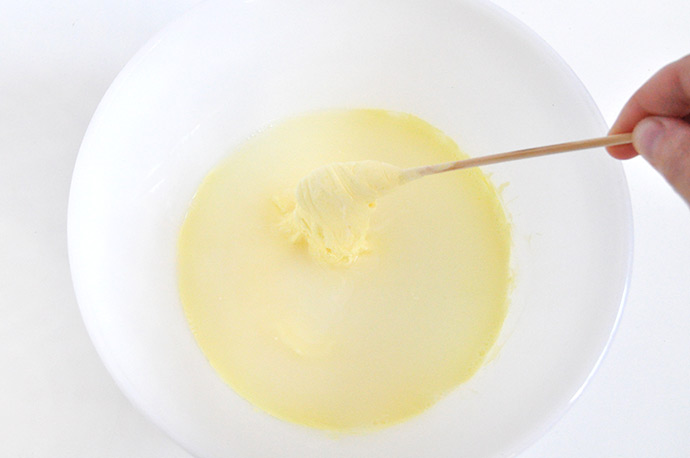 Step 9
Pour the water-Borax mixture into the Mod Podge-paint mixture and stir. The slime should be starting to form! Keep stirring for about 1 minute.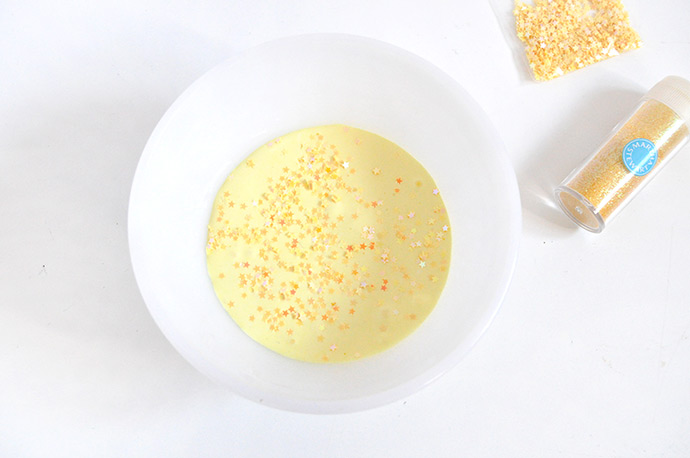 Step 10
Pour off the excess water from the mixture and knead the slime in your hands for a few minutes to make sure it's thoroughly mixed and that any excess water drips away. Put into a new bowl and mix in some glitter if you wish!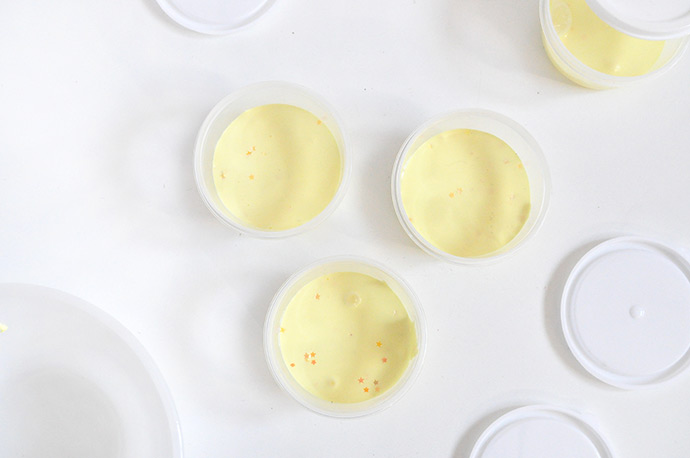 Step 11
Divide the slime into your favor containers. This recipe makes enough for about 4 favors, so increase the recipe as needed. (The slime recipe used in this post is available as a video from Plaid right here!)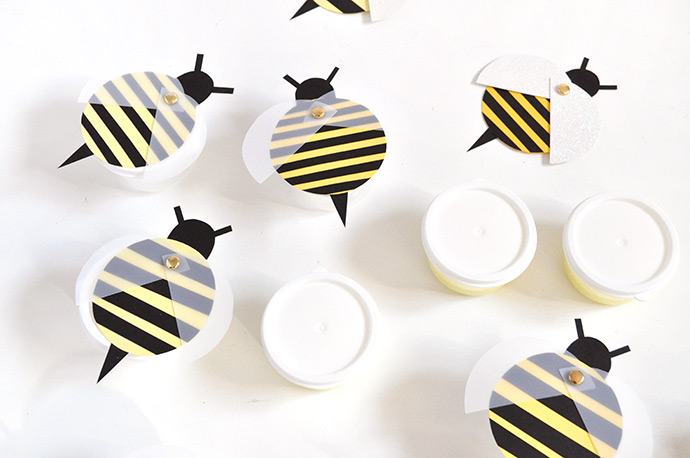 Step 12
Put the lids onto the slime-filled containers and use Mod Podge to secure the bees onto the lids. Let dry.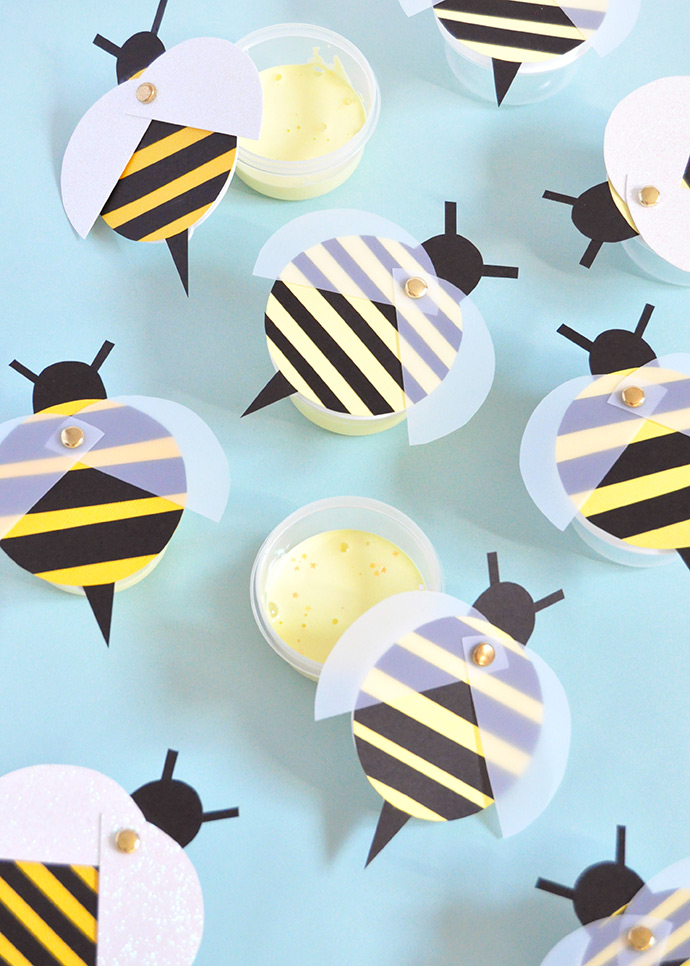 Happy crafting!!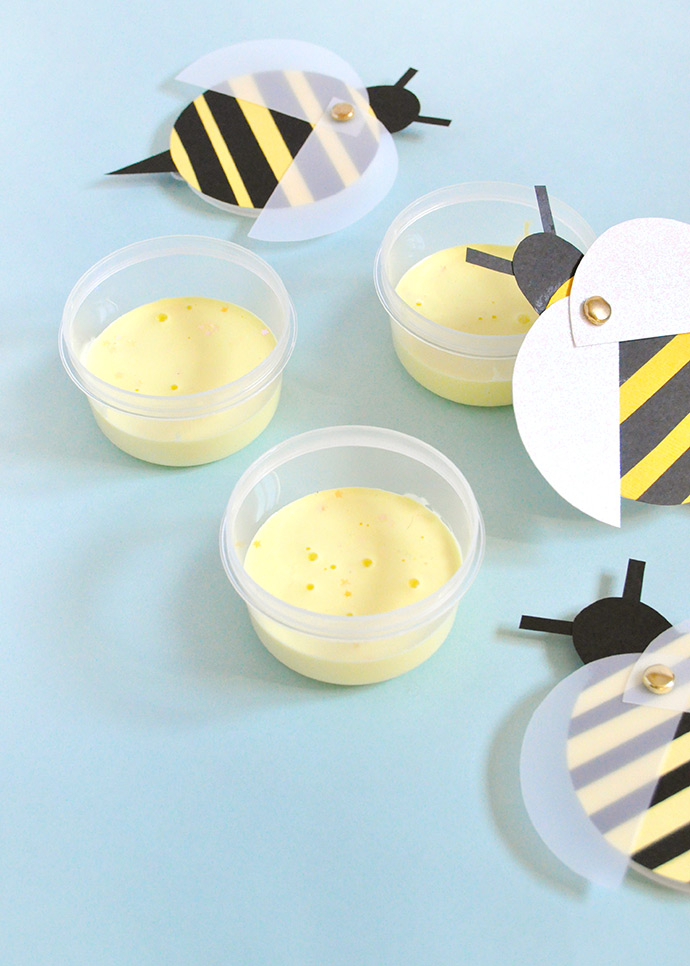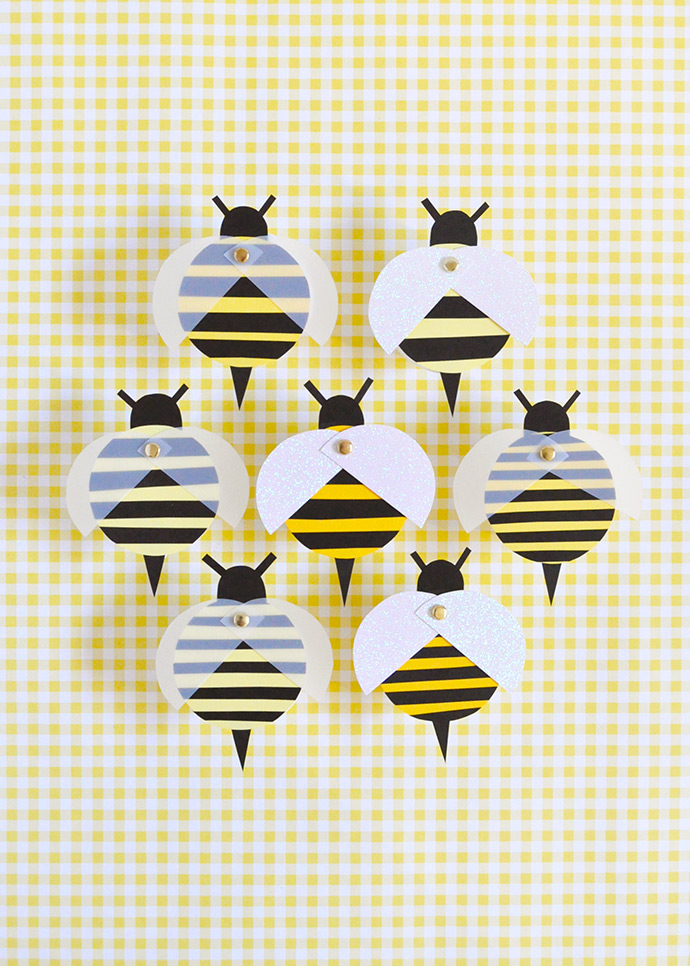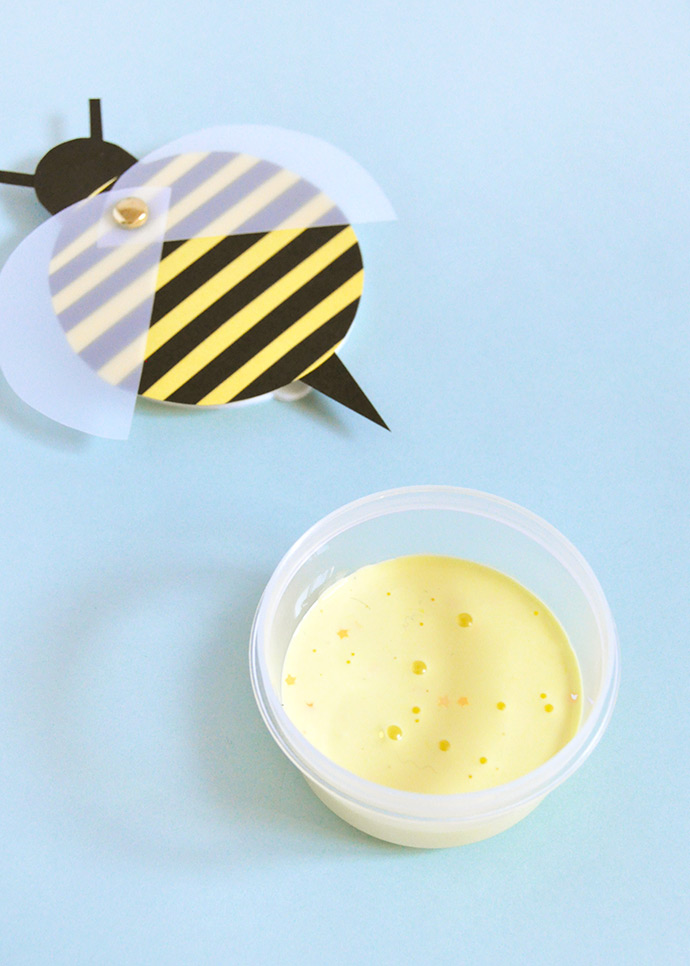 This post is sponsored by Plaid Enterprises.