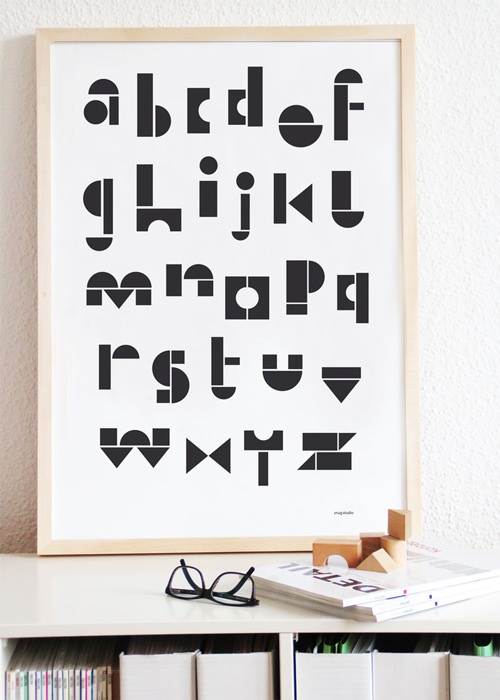 Alphabet prints have been a mainstay of nurseries for generations–you would think that you've seen them all by now. Somehow, designers keep coming up with gorgeous new ways to introduce your little one to the magic of the alphabet. Here are a few favorites to add a finishing touch to the walls of your nursery.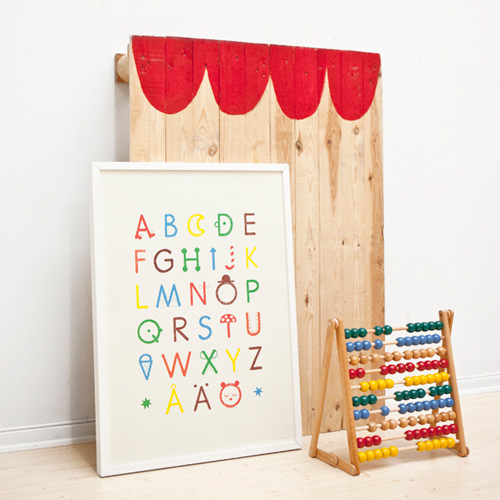 ABC Poster
available here for $50
A fabulous alphabet poster by Elisabeth Dunker of Fine Little Day.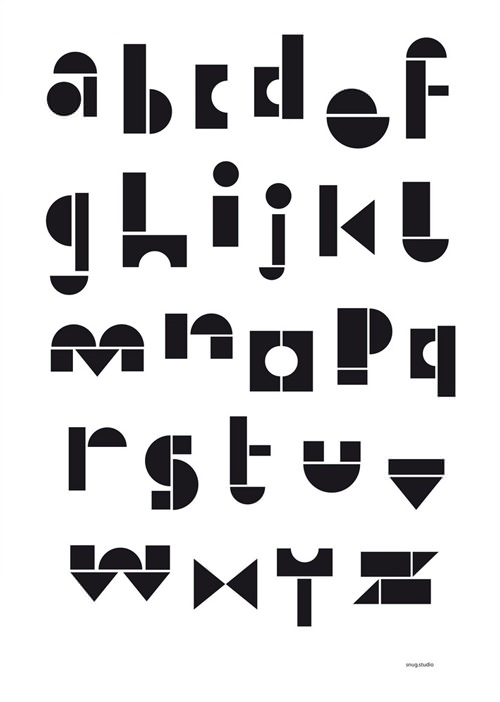 snug.abc
available here for $25
An alphabet formed by the simple shapes of wooden blocks. Love!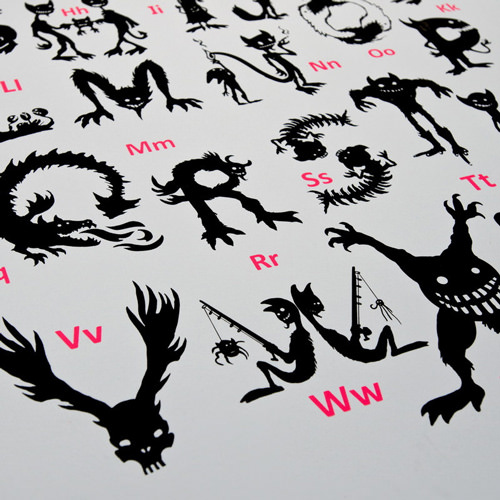 Monster ABC
available here for $45
A super spooky screen-printed alphabet from Etsy seller Pini Piru.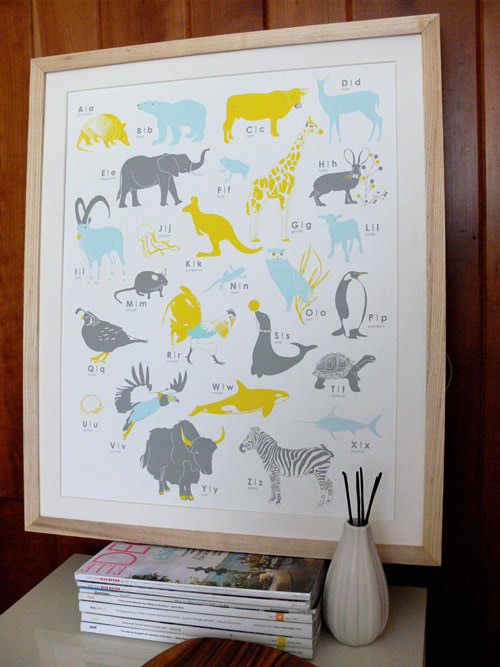 Animal A-Z Poster
available here for $50
A gorgeous animal alphabet designed by one of the coolest chicks around, Tara Hogan of Ink+Wit.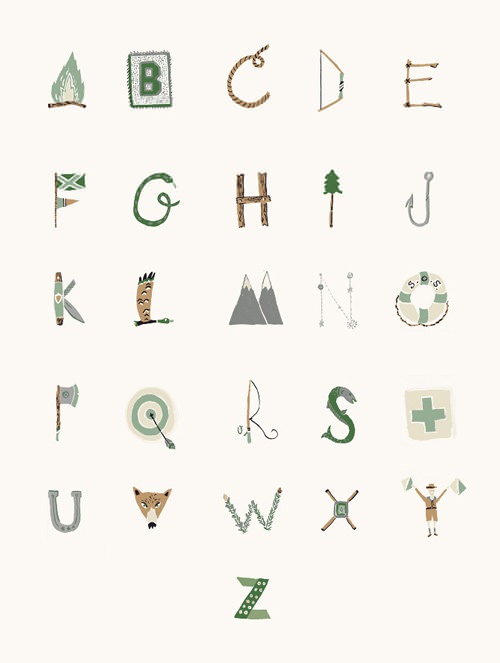 Woodsy Type by Danielle Kroll
more info here
I absolutely love this summer camp-inspired pictorial alphabet by designer Danielle Kroll. Hopefully a printed version is in the works–fingers crossed!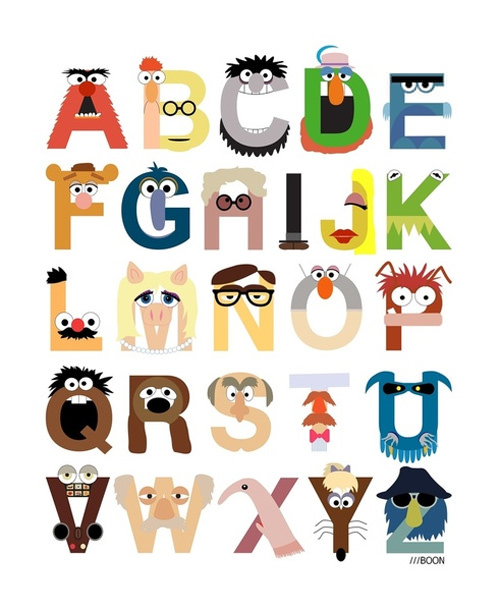 Muppet Alphabet by Mike Boon
available here from $18
Who doesn't love the Muppets? Share them with the next generation with this great print by designer Mike Boon.