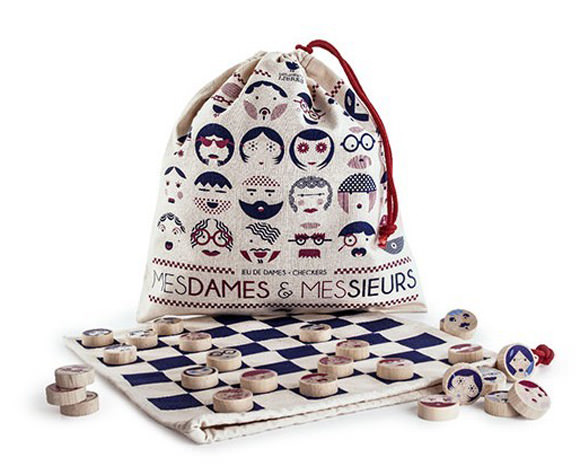 I can hardly believe that the kids are back in school. Where did the summer go? Of course, that doesn't mean that it's going to be all work and no play from now on. Children still need time to unplug and unwind, and what better way than with board games?
Here are a few of my favorite handmade classics, updated and reimagined by contemporary designers, ideal for playing at home, outside in the fresh air, and on the move.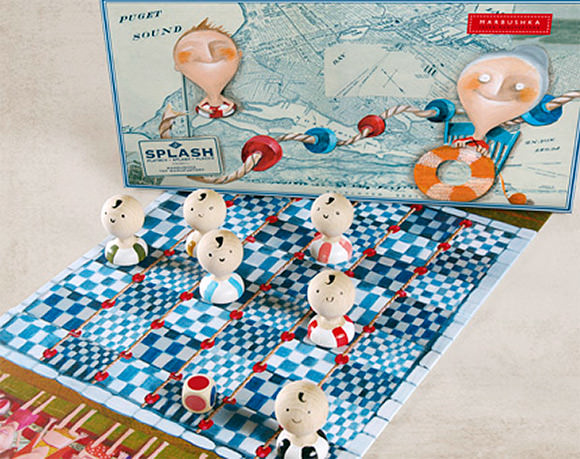 Splash Board Game
Available for $29 from Marbushka Toy Factory
The husband-and-wife designer team of Marbushka, a Hungarian toymaker, believes toys should be nice to look at, fun to play with, and cherished by generations to come. What they deliver is an impressive collection of beautifully illustrated, handmade games with fresh looks, all made from environmentally friendly materials.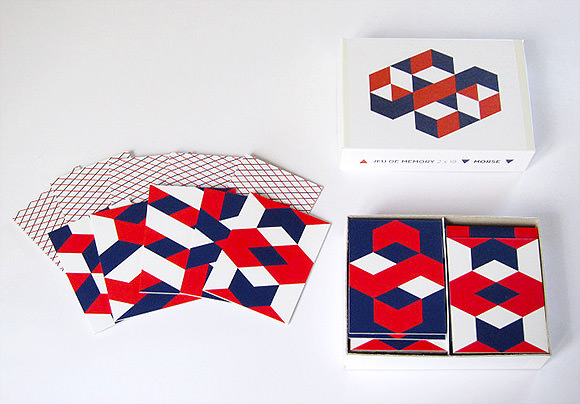 Memory Game
Available from Morse Editions
Any lover of graphics will want to check out French toymaker Morse Editions. This smart, striking memory game makes a fantastic gift for young and old players alike. Visit their website for a list of retailers.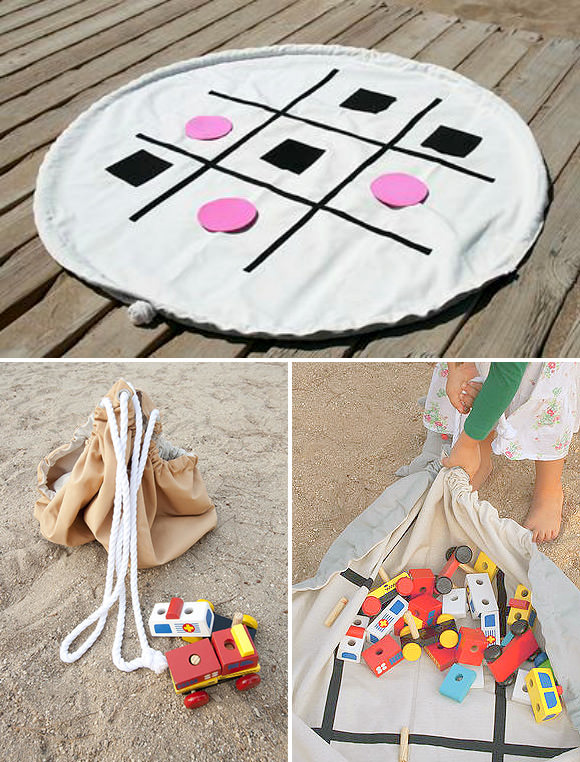 Play Mat/Toy Storage Bag
Available for $67 from Ponytail
Designed by the up-and-coming company Ponytail, this practical cotton bag opens up into a mat large enough to sit on and includes 9 noughts and crosses (tic-tac-toe) game pieces. It's great for picnics, a quiet moment on the beach, or time out in the garden.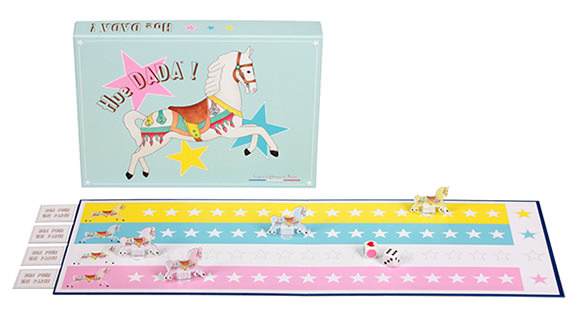 Hue DADAD (Traditional French Board Game)
Available for $47 from Claire et Pierre Editions
New-to-me French company Claire et Pierre Editions offer a small collection of beautifully designed traditional French board games with French-English instructions. Perfect for the bilingual little one, or those looking for something different.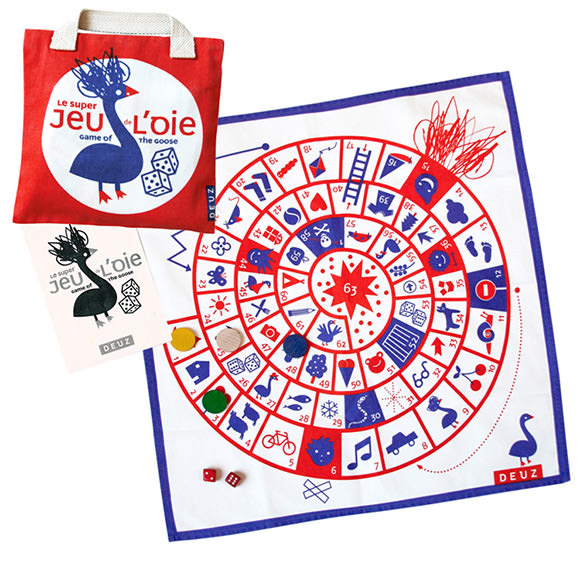 The Goose Game
Available for $32 from E-Side
French children's designers Deuz have given the Goose Game a fresh, modern look by choosing to print it on a brightly colored eco play mat. The mat and carry bag are made from 100 percent organic cotton and nontoxic inks. Your kids will love taking this around to their friends!
Here's to some good old-fashioned family fun!
Pictured at top of post: MesDames & Messieurs Draughts (checkers) by Les Jouets Libres, available for $34 from E-Side.