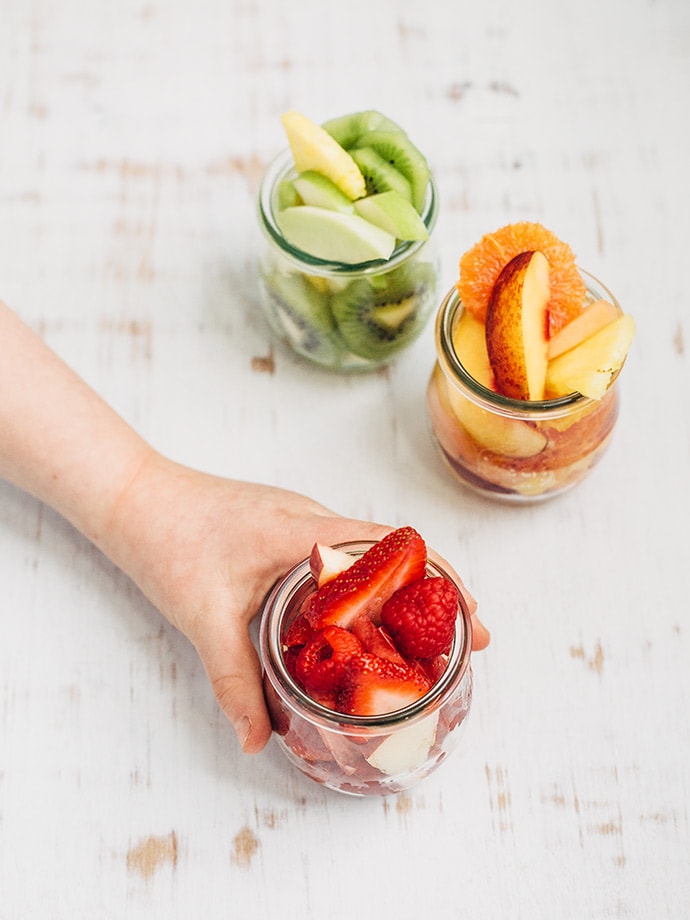 These arresting monochrome fruit cups make a simple, healthful treat feel special and new. If your kids ever resist eating their daily quota of fruits and veggies, these colorful fruit cups will surely catch their eye and instantly cause them to give it a second thought!
Arranging and sorting the fruits by color is so simple and easy but they're really showstoppers, don't you think? If you're looking for a healthy snack to add to a themed party or day, use your kids' favorite colors or whatever color corresponds to your theme.
Use the recipe below as a jumping-off point and swap in your favorite fruits and whatever is in season. If you have fruits or berries growing in your yard, this recipe will really let them shine. Keep reading for all our tips and tricks for making the very best fruit cups below!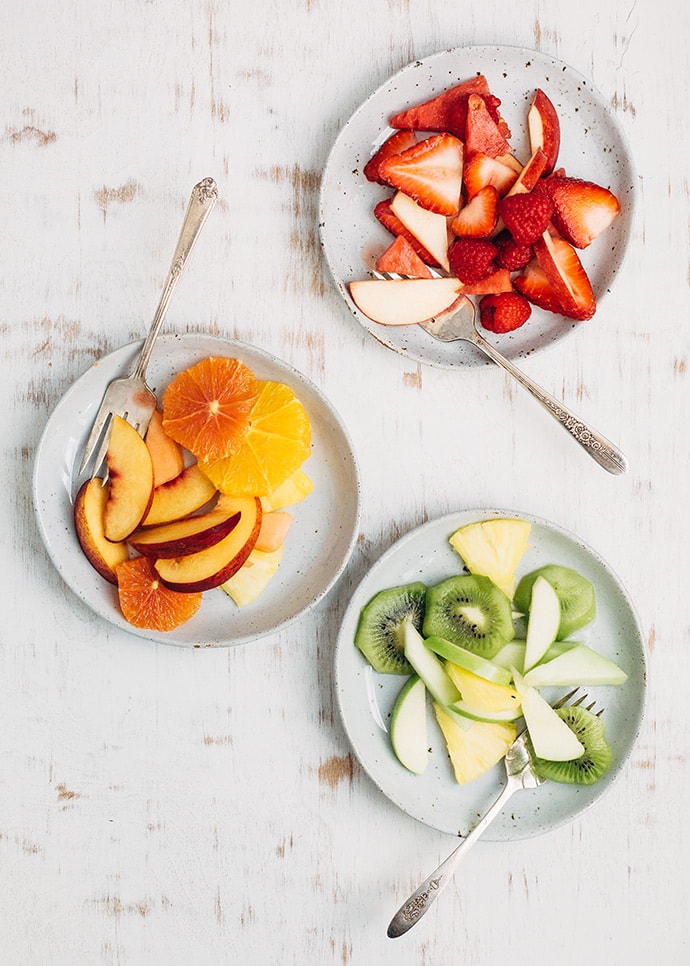 Makes: 8 fruit cups
For the Green Fruit Salad:
1 kiwi, peeled and sliced into rounds
1/2 green apple, sliced
1/2 cup honeydew, sliced
1/2 pineapple, sliced
For the Red Fruit Salad:
1 cup raspberries
1 cup strawberries, hulled and sliced
1/2 cup watermelon, sliced
1/2 red apples, sliced
For the Orange Fruit Salad:
2 tangerines, peeled and cut into rounds
1 blood orange, peeled and cut into rounds
1 nectarine, sliced
1/2 cups cantaloupe, sliced
1/2 cup pineapple, sliced
Combine the fruit for each color in each of three separate mixing bowls. Toss each fruit salad with 1 – 2 tablespoons of lemon juice.
Layer fruit into 4-ounces glasses or cups, taking care to arrange to the outer edge of the fruit with the curve of the glass. Cover and chill for up to 1 day or serve right away.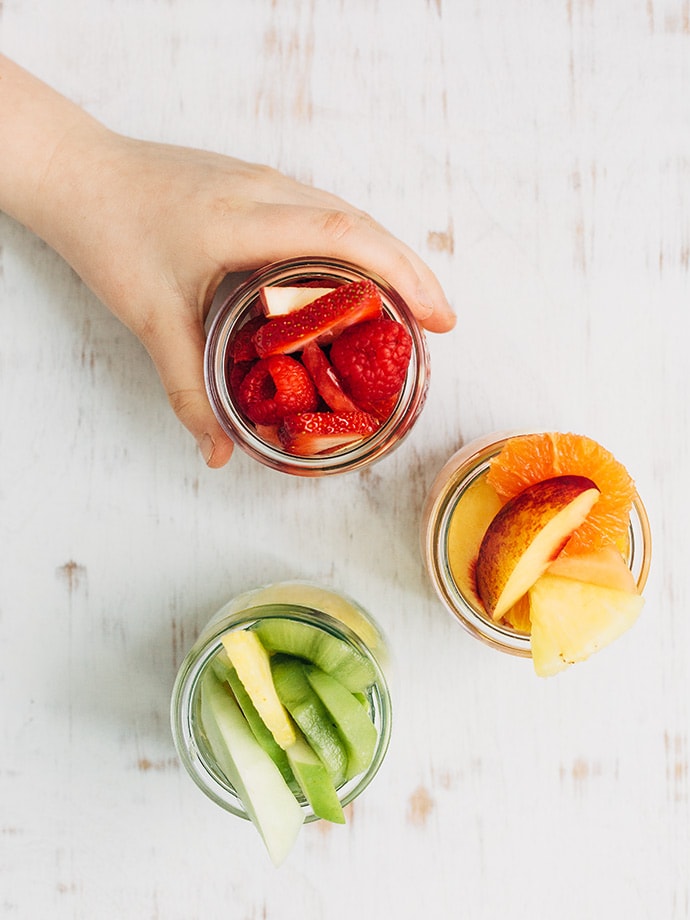 Can't get enough fruits and berries? We've got more homemade fruit cups in the blog archives. Instead of monochrome, these fruit cups make a beautiful ombre. Or try this rainbow fruit tart with tons of colorful, fresh fruit all assembled on a baked pie crust. Yummy!
Bon appetit :)