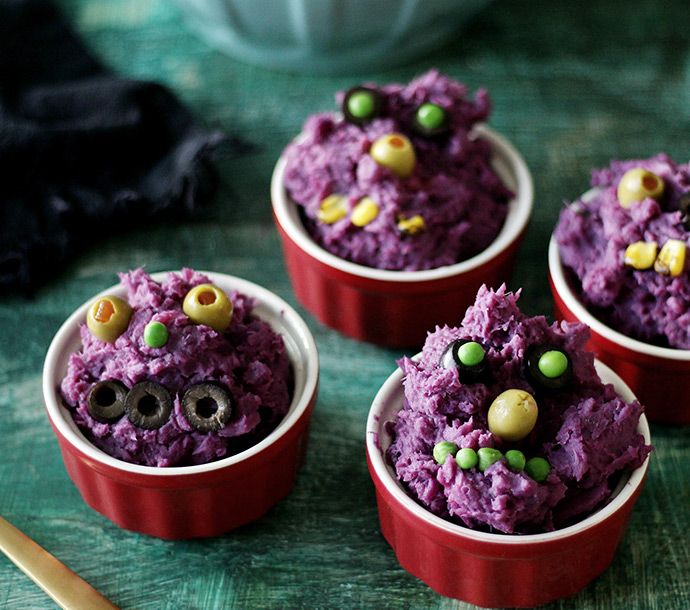 Play some vintage Monster Mash music while you make these funny monster faces! You could even play Purple People Eater while getting a great serving of veggies in your diet! To make this recipe, which is completely vegan you only need a few simple ingredients. If you have trouble finding purple potatoes (we found ours at Trader Joe's) you can always use sweet potatoes or yukon gold potatoes. The only slight alteration—if you use yukon gold, you need to reserve a small amount of water from the boiling pot after cooking to add into your mix. If you use sweet potatoes—purple or orange, you will not need to do this!
Approx 4 cups chopped purple potatoes (aka purple sweet potatoes)
4 cloves garlic
1/4 cup olive oil
Assorted veggies (such as peas, corn, carrots, olives, etc)
Salt and pepper (to taste)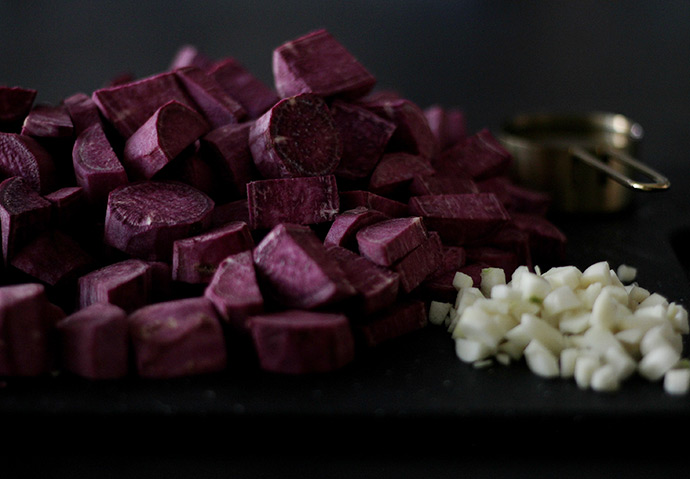 Peel and chop your potatoes into small pieces and peel and chop your garlic as well. Boil a large pot of water and then add your chopped potatoes and garlic. Cook for about 7-10 minutes until very tender. Strain and remove potatoes from water and transfer to a large mixing bowl.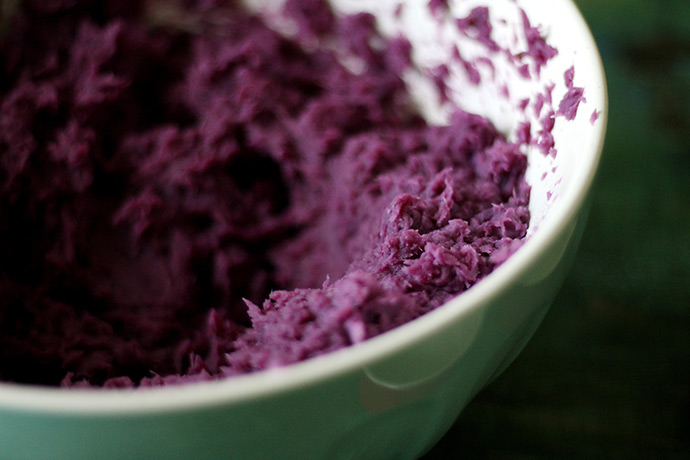 Add olive oil and then mix together with a hand mixer until smooth and creamy. Add salt and pepper to taste and continue mixing.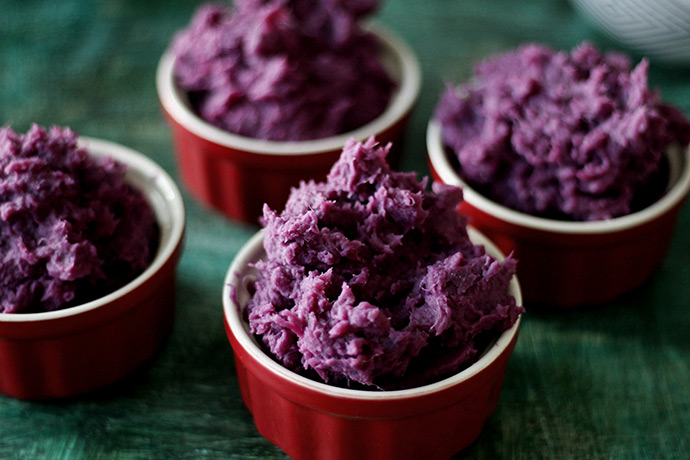 Dollop large scoops of your mashed potatoes into small ramekins and then decorate with your veggies to create funny monster faces!
Now, how about that!? Enjoy!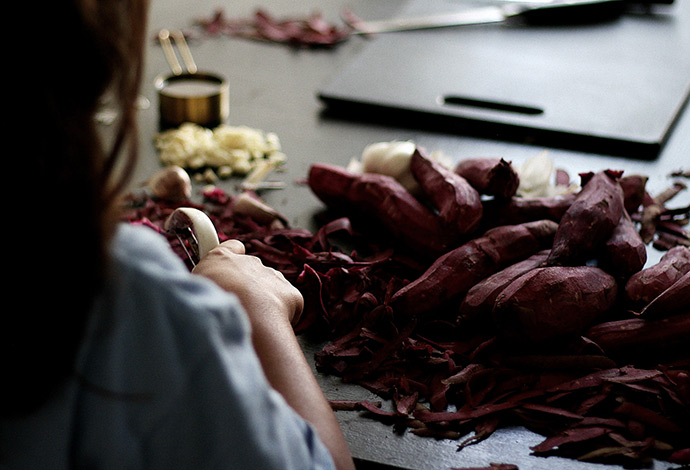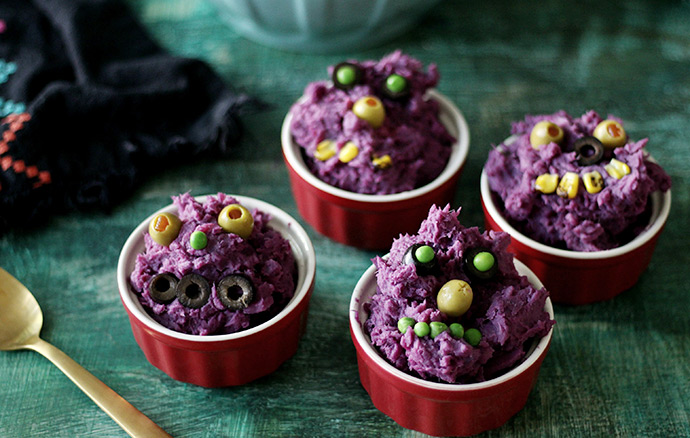 Video production by Caroline Gravino for Handmade Charlotte