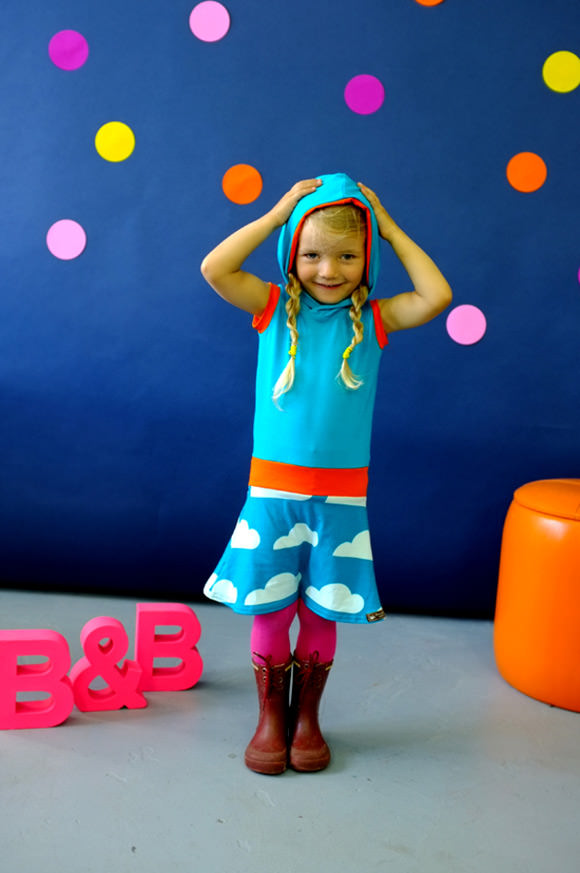 Today I'm breaking my monochromatic-loving mold and having some fun. It's time to mix and experiment—no rules, no trends, just lots and lots of color! Check out these 6 ideas for brightening things up.
I came across Berlin-based kids' fashion brand Bonnie & Buttermilk yesterday and, quite frankly, after a busy, stressful week, it was just the tonic I needed! We tend to shy away from bright colors in our home but B&B's happy combination of modern, graphic prints and sweet, playful styling is uplifting; it certainly got me in the mood for more! Just look at that cute cloud dress.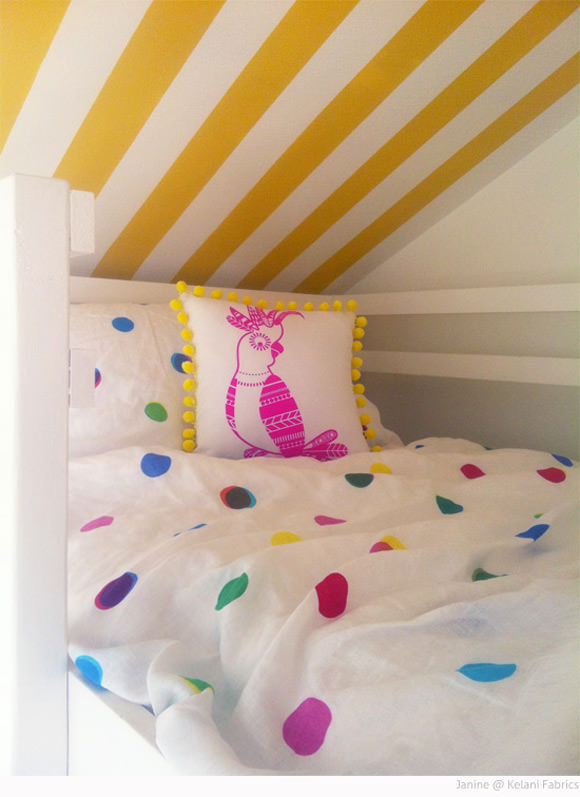 Yellow Striped Kid's Loft Bedroom
by Janine at Kelani Fabric Obsession via Bondville
Spots and stripes do work together! I love the feel of this loft-style bedroom that Steph Bond shared on her blog, Bondville. Surprisingly, the painted wide yellow stripes go well with the bright spotty IKEA bedding, and what a striking feature that handmade, screenprinted Cockatoo cushion makes!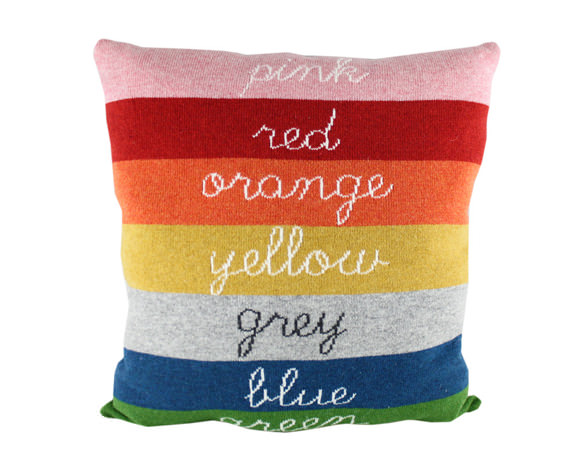 Large Multicolored Pillow
Available for $186 from Colette Bream
Pillows are perfect for adding color and pattern to a room. Why not group several different designs together or go for something big and eye-catching like Colette Bream's multicolored cushion made from Scottish lambswool.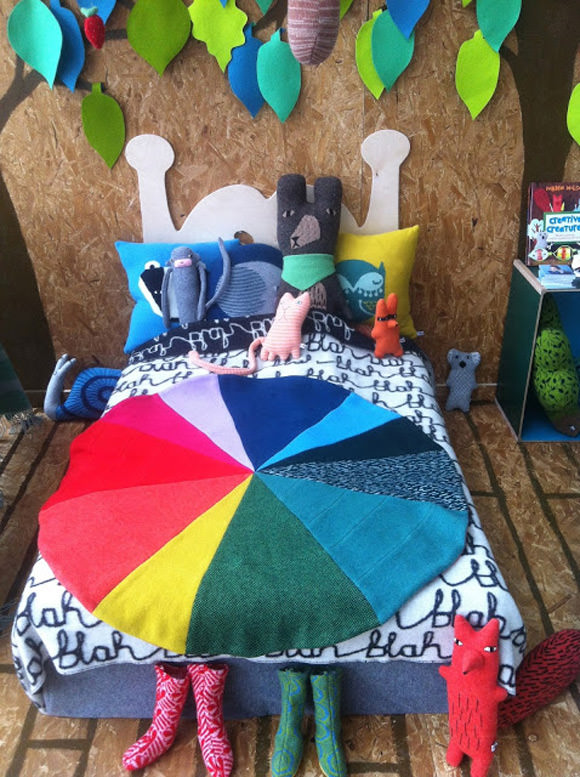 Pie Chart Blanket
Available soon from Donna Wilson
It's impossible to talk about knits and color without mentioning UK-based designer Donna Wilson, currently celebrating her 10th year in business. Donna's imagination knows no bounds. Have a look at her brand new catalogue, chock-full of amazing designs. That multicolored pie chart blanket is fantastic!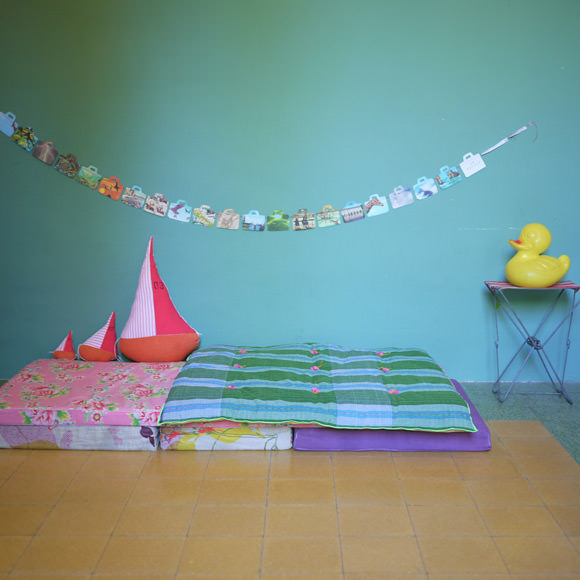 Handmade Quilts, Toys and Paper Garlands
Available from Les Copirates
Myriam Balay Devidal and Lydia Rump are the two creative souls behind Les Copirates. Both women are passionate about handmade objects. They have a great eye for color and every single item in their shop is crafted with love. One to watch for unusual, poetic finds.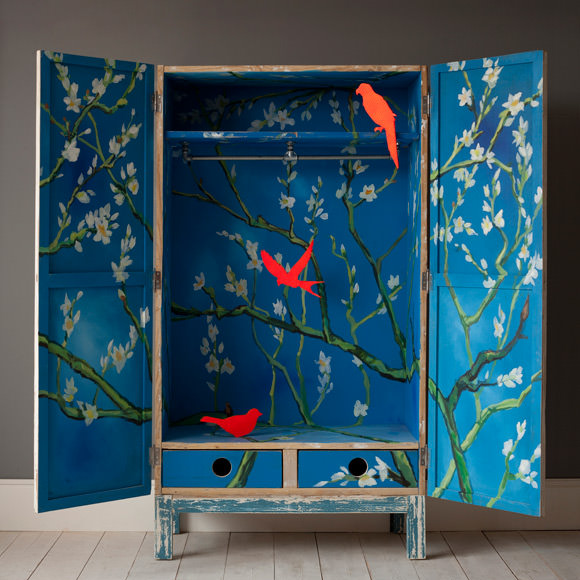 Thelma Wardrobe
Available for $2,103 from XO-in my room
The Spanish company XO-in my room always manages to pleasantly surprise me. Their new line of furniture includes this stunning, one-of-a-kind Thelma wardrobe painted by Philippe Boonen. What a unique way to add color, pattern and texture to your home!
Pictured at the top of this post: My Sweet Clouds Dress available for $59 from Bonnie & Buttermilk