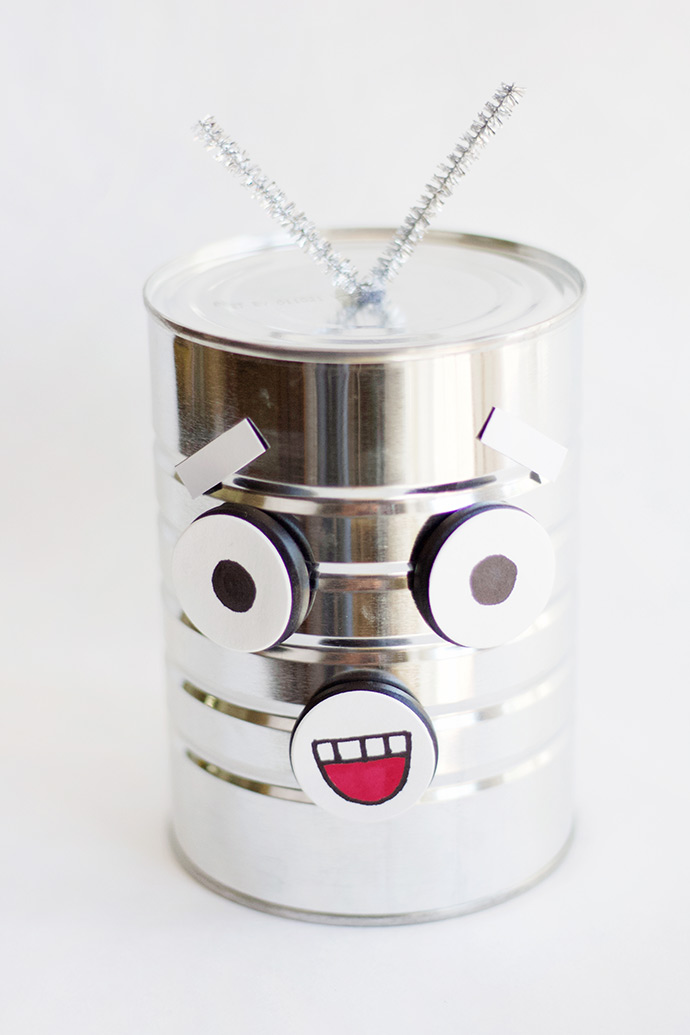 Domo arigato Mr. Roboto! This friendly robot is about to be your new best friend – grab an empty tin can from the recycling bin and you're halfway there! Since his features are magnetic, you can arrange and rearrange his face to suit your mood. Inspired by the classic Mr. Potato Head, this futuristic toy comes together in a jiffy and you probably already have everything you need to get started! Make a whole family of robots using different sized cans as you have them – wouldn't a tomato paste can make the cutest baby robot? Watch the how-to video below, and keep reading for the full instructions.
Empty tin can
Magnets
White cardstock
Scissors
Markers
Silver pipe cleaner
Glue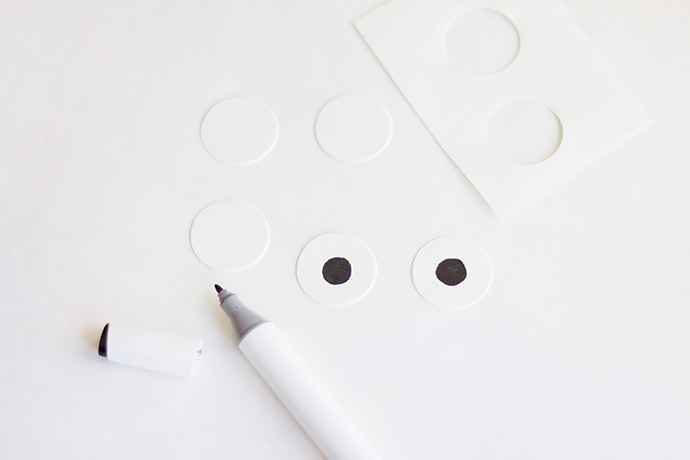 Step 1
Cut out circles of white cardstock – you can do this with a circle-shaped paper punch, or trace around a bottle lid (or similar) and cut out. Make sure these circles are the same size or bigger than the magnets you'll be using.
Use markers to draw facial features onto the circles. Think about eyes, noses, mouths, accessories, and different expressions! We made smiling faces, a mustache, and eyebrows – since these are thinner, you'll want to use thin, cuttable magnets on the backs of these. You could even make funny noses, ears, freckles, bow ties, or hair!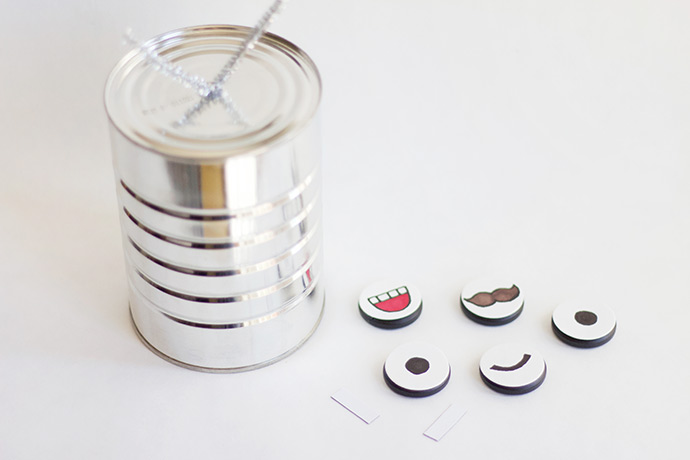 Step 2
Once all the features are drawn, glue them onto the magnets. To make the simple antenna, bend a silver pipe cleaner in half, forming a V. Adhere to the top of Mr. Roboto's head (the bottom of the can) with hot glue, holding in place until secure. Now start making some silly robot faces!
Note: Make sure the cut edges on the inside of the can aren't sharp – do this by covering with tape or glue, or even better, use a can opener that doesn't leave any sharp edges.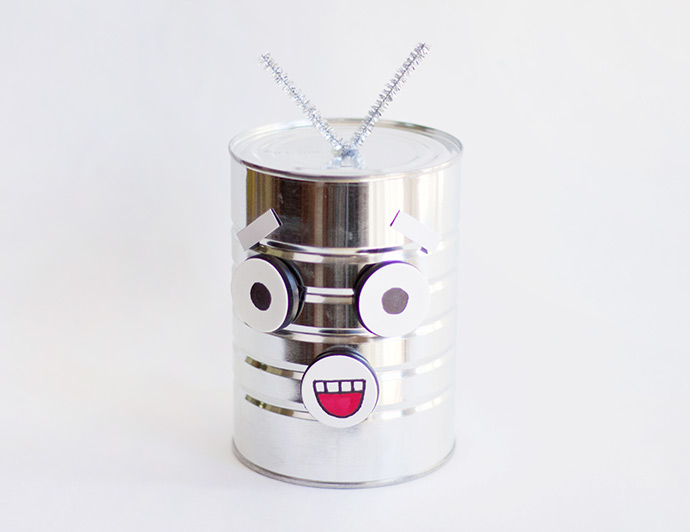 Looking for even more robot-based crafts? Make this robot countdown clock to keep track of the days until your kids' birthdays, vacation, or big event! And if you have a sweet tooth like we do, you'll love these adorable chocolate robots! And if your kids are crazy for robots, why not have a whole robot-themed party? These DIY robot party hats are just what you need.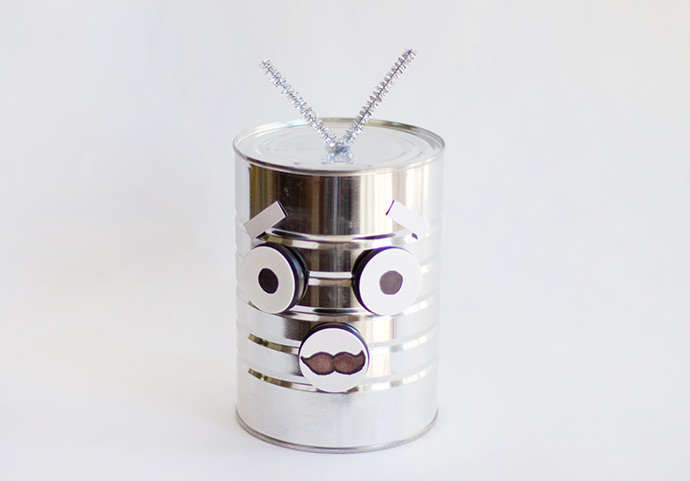 Happy crafting!