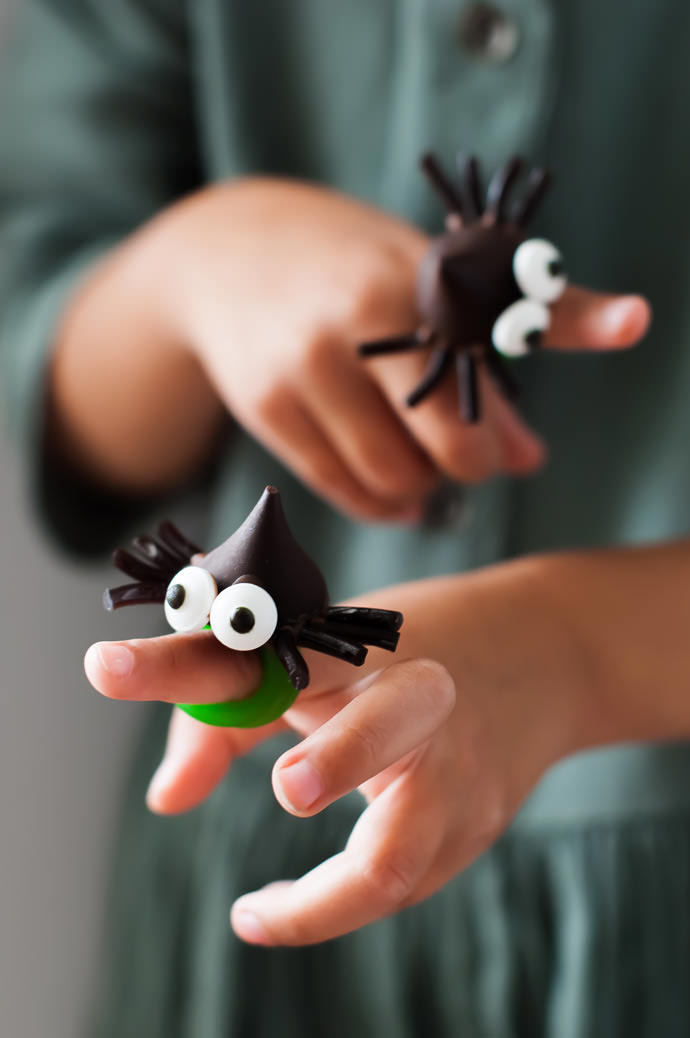 I admit that I don't like spiders, but Mr. Spooky Spider here has me changing my mind. Who could resist those googly eyes?!
My kiddo's sure can't! Creepy crawly accessories are all the rage this time of year and these candy spider ring pops sure fit the bill. Why wear a plastic spider ring when you can don an edible one!? These won't last long on  your little ones fingers, but not because they are made of melt-able chocolate… they are just too spook-tacularly tasty to avoid being nibbled at right away!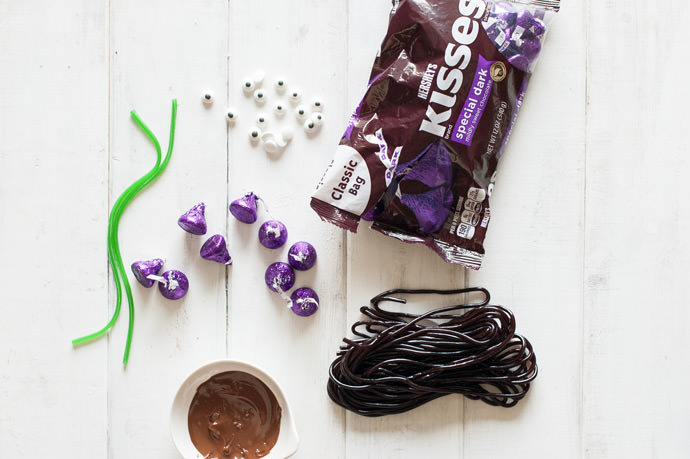 Makes four rings.
4 HERSHEY'S Kisses (Milk Chocolate or Special Dark)
2 tablespoons HERSHEY'S Milk Chocolate or Special Dark Baking Chips
Black shoestring licorice
Scissors
8 small candy eyeballs
2 strings green pull-apart licorice
Parchment paper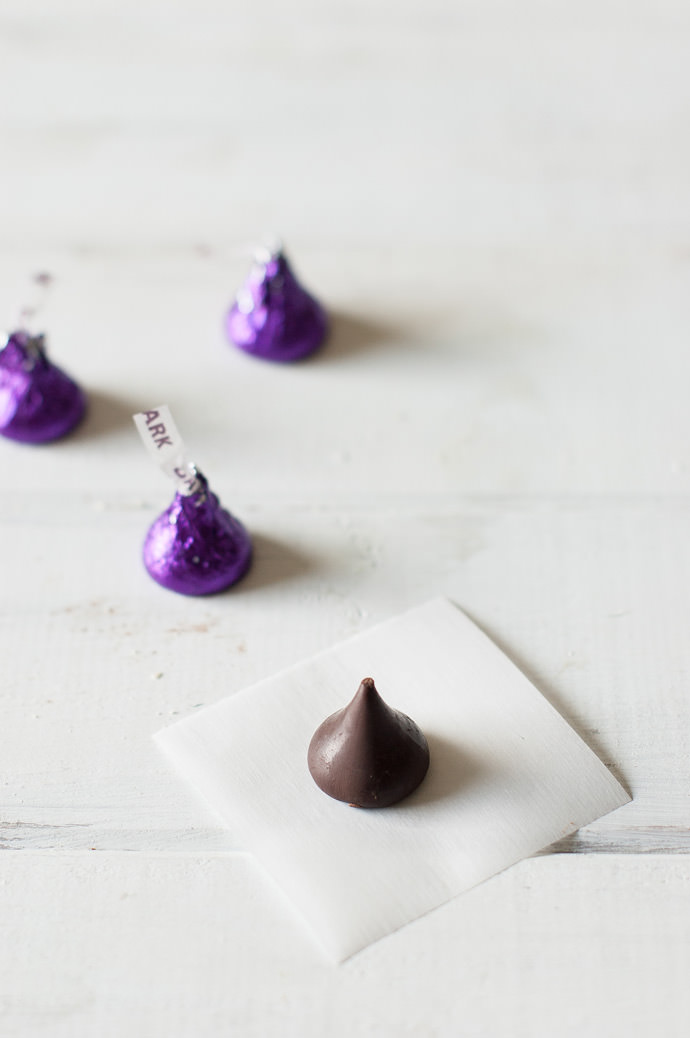 Step 1
Line a baking sheet or flat plate with parchment paper. Place the HERSHEY'S Milk Chocolate Baking Chips in a small, microwave-safe bowl and microwave for 20-30 seconds, or until melted. Stir the chips with a toothpick to mix together.
Unwrap the HERSHEY'S Kisses and place them on the parchment lined plate.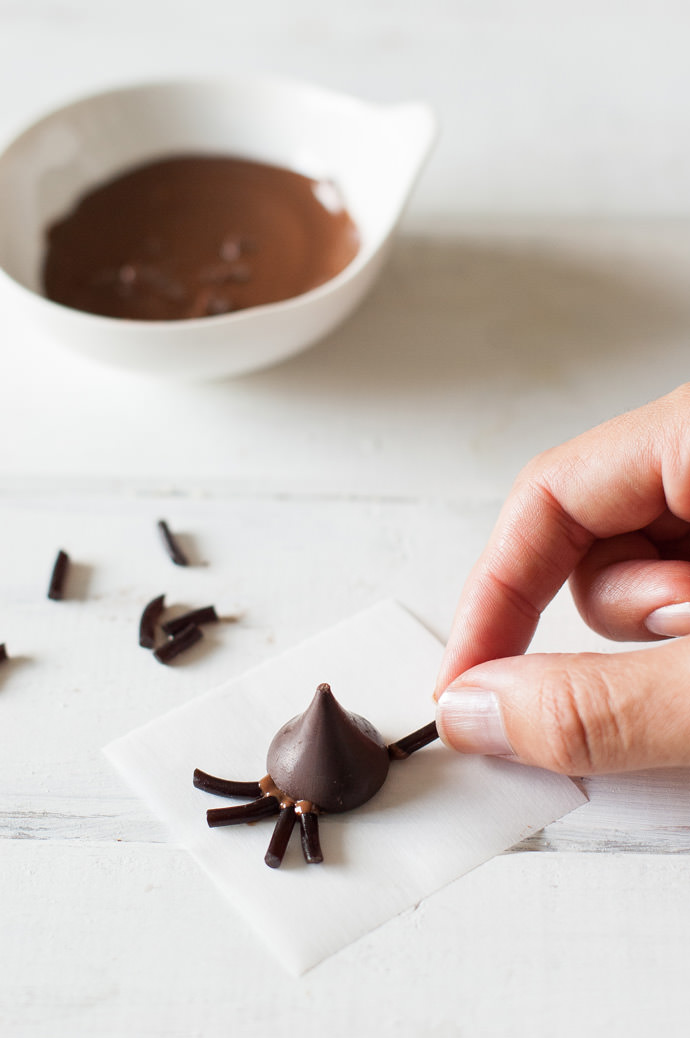 Step 2
Use the scissors to cut the black shoestring licorice into ½" pieces. You will need to cut 32 pieces of licorice.
Dip the tip of each piece of licorice into the melted chocolate and place the chocolate dipped end against the base of a HERSHEY'S Kiss. You will need to place four pieces of licorice on both sides of the Kiss for a total of 8 pieces per Kiss.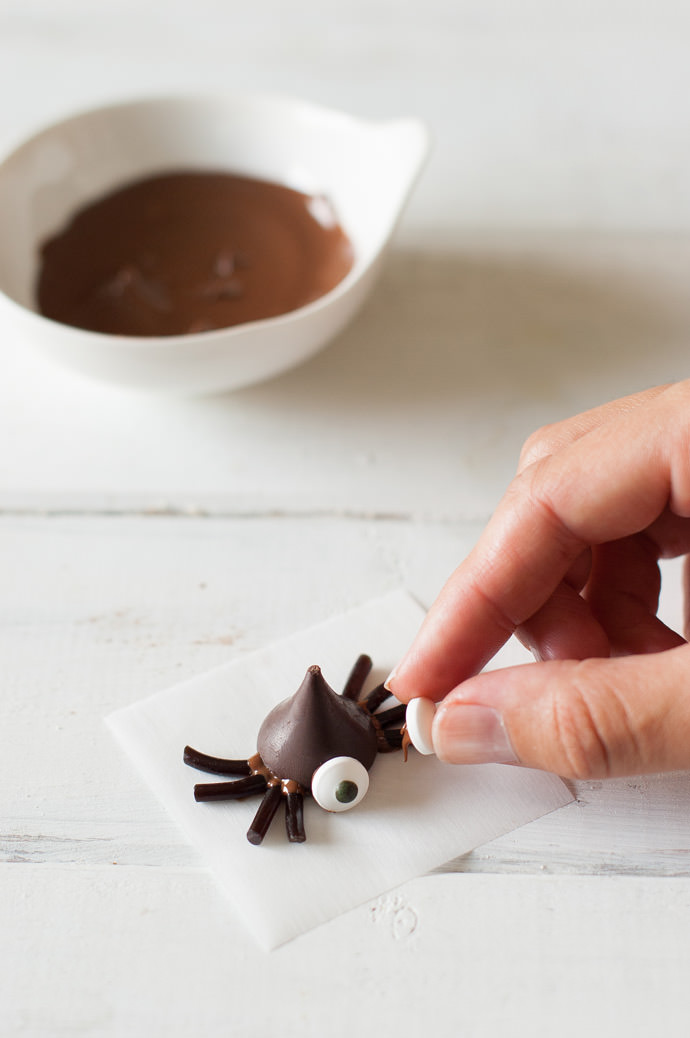 Step 3
Dip the back of the candy eyeballs in the melted chocolate and place two eyeballs side by side between the 2 groups of legs as the eyes of your spider on each HERSHEY'S Kiss. Place the plate of spiders in the freezer for 5 minutes.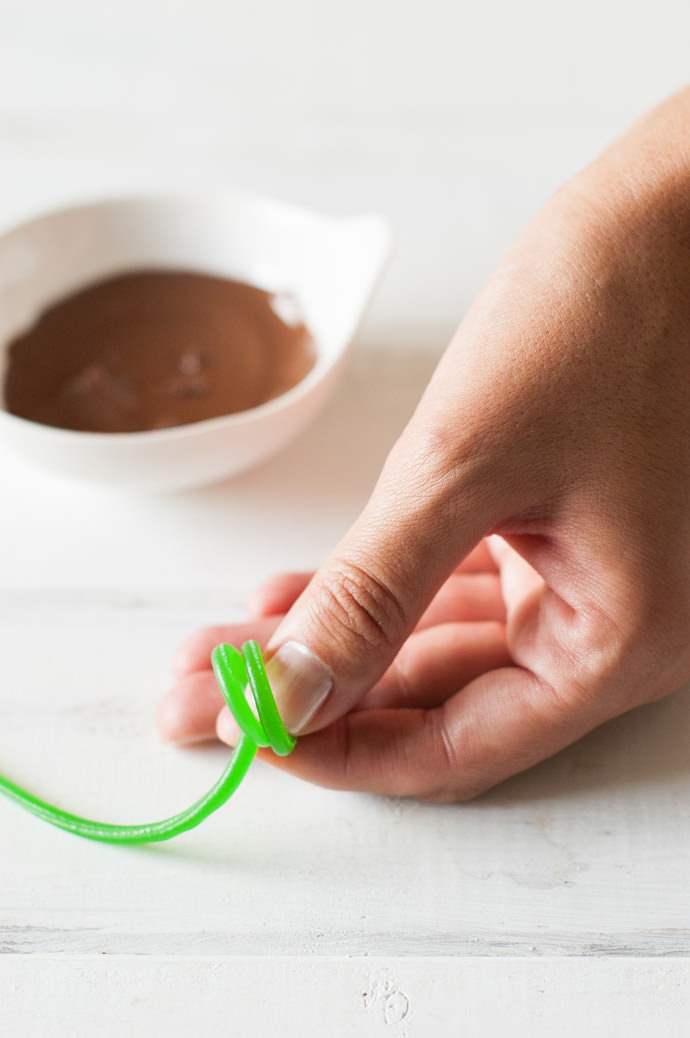 Step 4
While the Spiders are in the freezer, cut each piece of green licorice in half for a total of 4 pieces. Wrap each piece of licorice around your thumb, pinching the ends together firmly to for a ring. After 5 minutes, remove the spiders from the freezer. Peel each spider off of the parchment paper and place back down.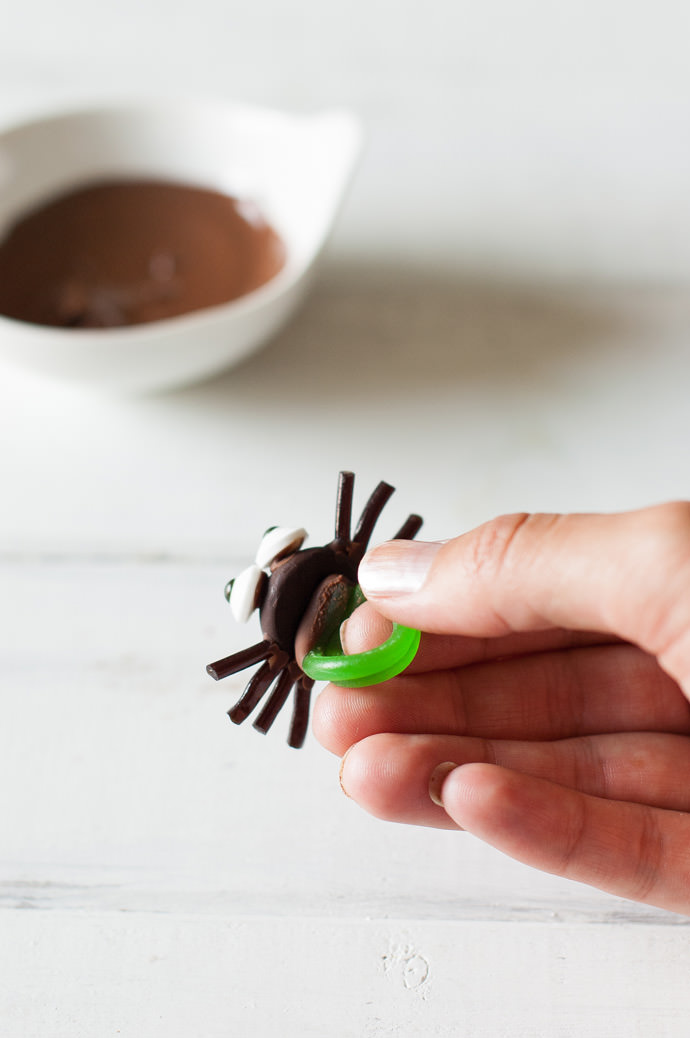 Step 5
Dip the tips of the licorice rings in the melted chocolate (use the end that is pinched together) and press the chocolate dipped end onto the center of the bottom of a Kiss spider. The ring won't be perfectly straight, but that's alright. Repeat with the remaining licorice rings and spiders. Place the rings in the freezer for fast setting, or let set for several hours in a cool until the chocolate hardens.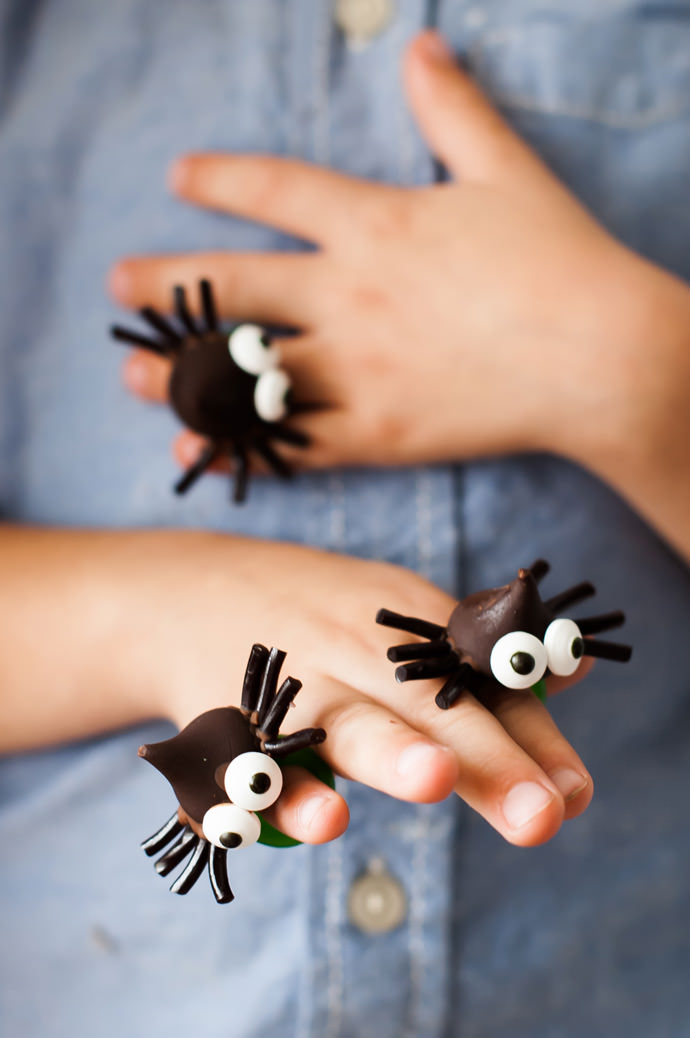 Enjoy!
This post is sponsored by HERSHEY'S.