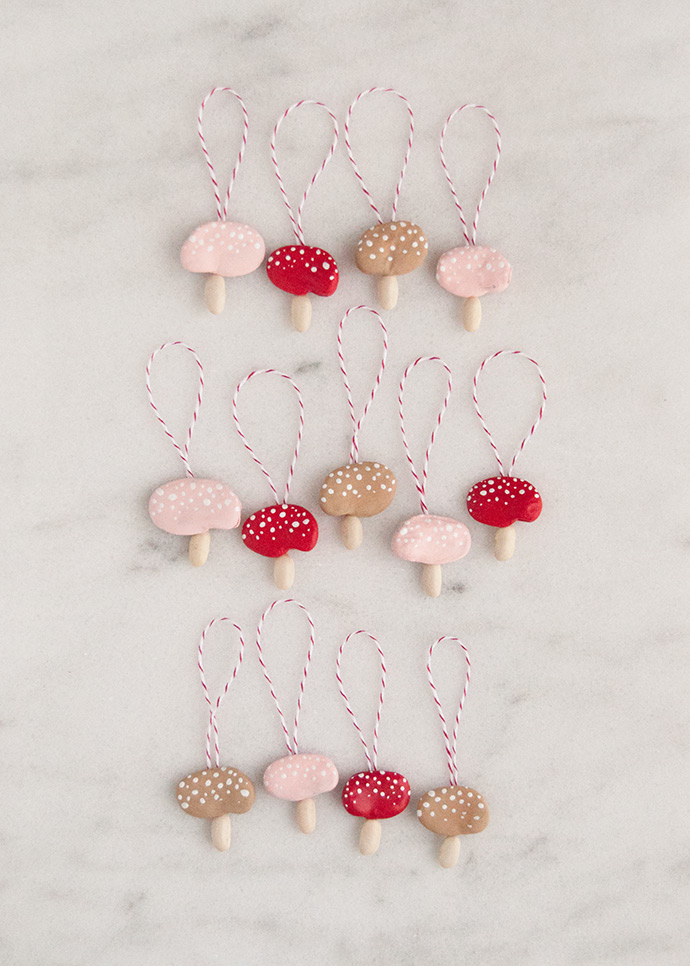 I'm still loving the mushroom trend and I can help but see toadstools wherever I look! Bean crafts are one of my favorites lately too, so when I was looking at these dried giant fava beans in my craft stash, I knew they'd be perfect for turning into little mushroom ornaments. They'd also be so cute as little gift toppers or even strung together as a garland. I can't wait to get our Christmas tree set up so that I can put these mini mushrooms on display!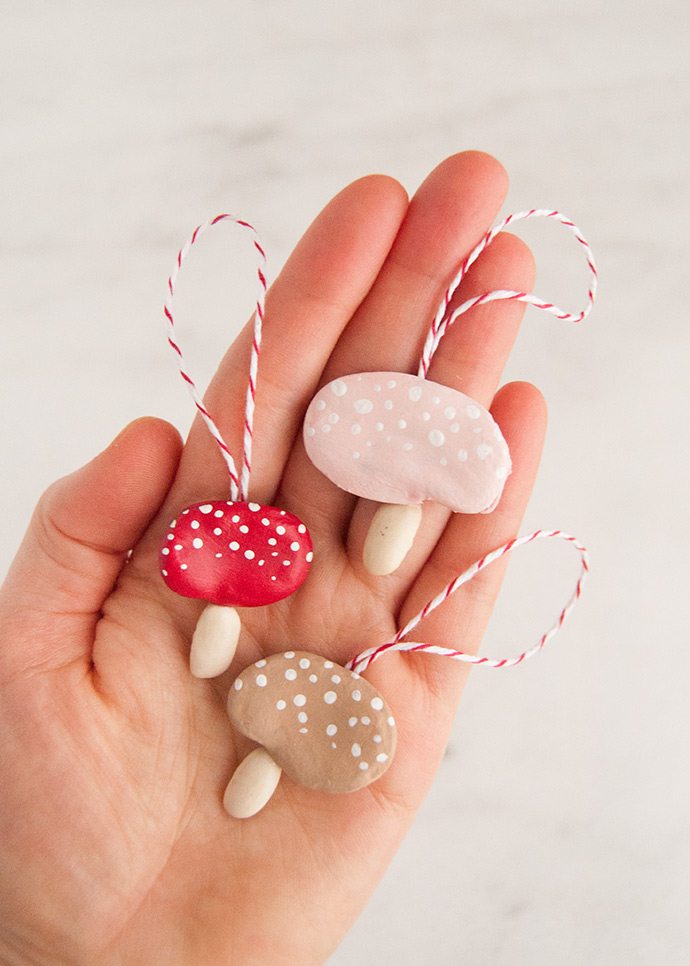 Giant fava beans
White beans
Paint (red, pink, tan, and white)
Paintbrushes
White glue (or glue gun)
String or twine
Scissors
Step 1
Layout the fava beans on your covered work surface and apply a coat of red, tan, or pink paint on one side. Let dry and repeat for the other side.
Step 2
Use a fine-tip paintbrush to apply small white dots onto the painted fava beans. Let dry.
Step 3
Apply a dab of white glue to the end of a white bean and attach it to the bottom edge of the painted fava bean. Set aside to dry completely. Alternately, use hot glue if you don't have time to let white glue dry.
Step 4
Cut a piece of twine about 4″ long. Apply a dab of white glue to the back of the painted mushroom. Fold the twine in half and set the two tails into the glue and press gently to secure. Set aside to dry completely. Hang on your Christmas tree!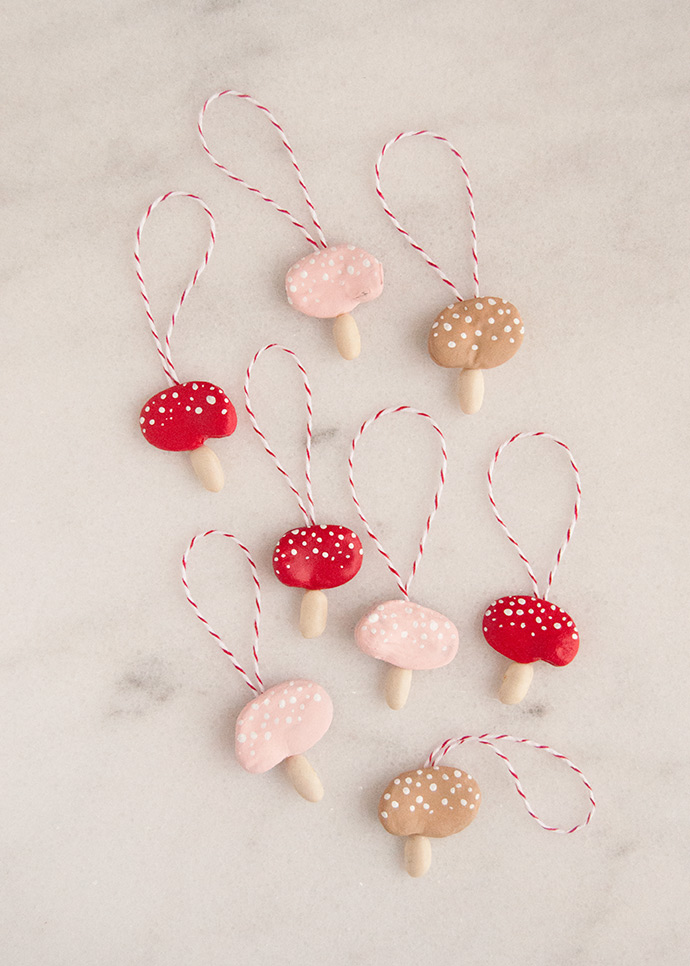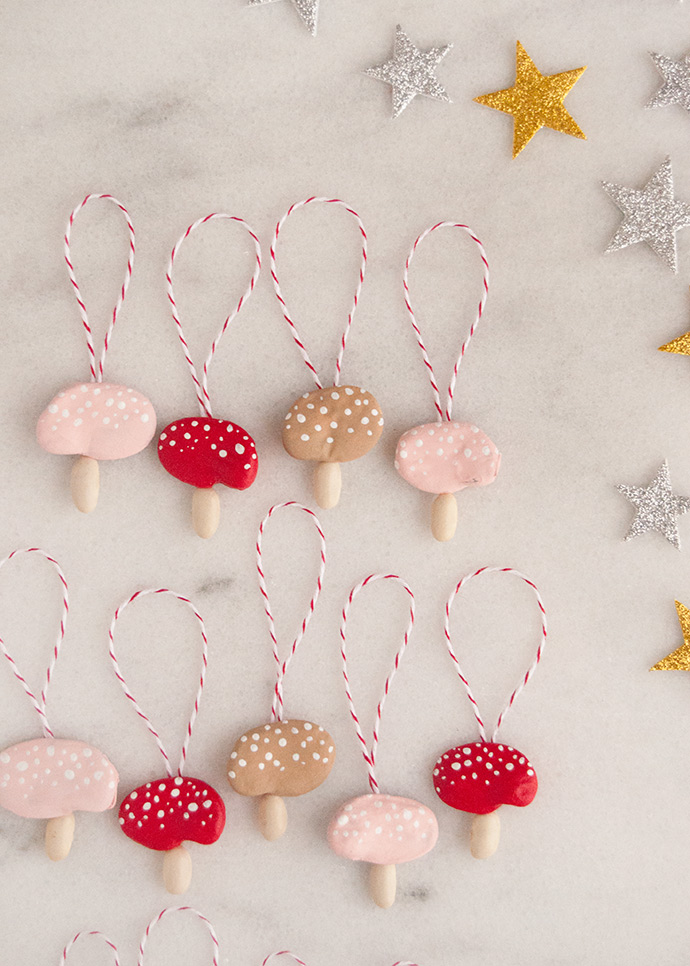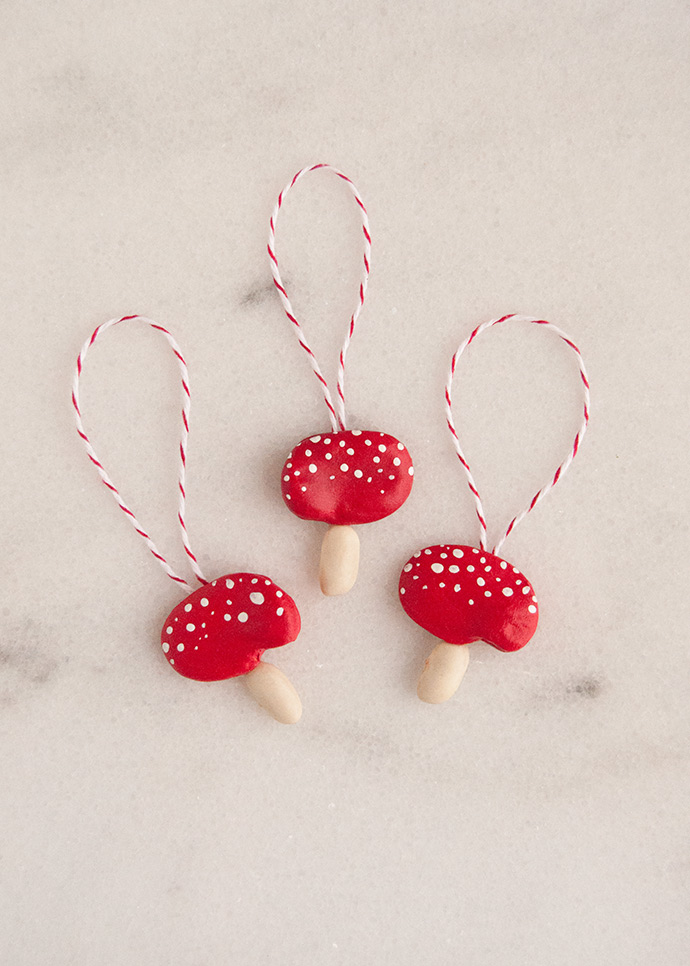 Note: The join between the giant fava bean and white bean is a little bit fragile so I don't necessarily recommend using them in a way that gets more wear and tear (like a backpack charm or keychain).
Happy crafting!!